Candidate Performance Data
The College of Education's assessment system features data collection from a variety of sources including performance assessments and satisfaction surveys. Systematic analysis of these data sources drive continuous improvement in the College of Education's teacher preparation programs.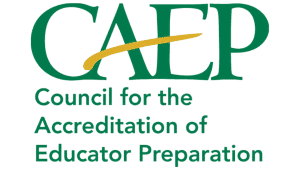 The AUM College of Education recognizes that the development of a competent, committed, and reflective educator means the development of a Professional Educator.
Candidate Performance Data
CAEP Annual Reporting Measures 1-4 Results:
In compliance with CAEP accreditation requirements, each Education Preparation Provider (EPP) is required to provide the public with indicators of program outcome and impact. These indicators serve as an accreditation resource for monitoring AUM's performance as compared to established benchmarks. At the same time, the following reported measures provide prospective candidates, policymakers, the media, and CAEP with evidence of our completers' performance in P-12 schools and consumer information associated with program outcome.
Measures of Program Impact
External Reports
Title II of the Higher Education Act requires schools of education to submit annual reports on the quality of teacher preparation in initial teacher certification programs. Reporting is for candidates who complete either a B.S. in initial teaching programs or an M.Ed. in initial teaching programs. The reporting period is September 1–August 31.
These reports include information on:
States in turn are required to report to the U.S. Department of Education information on certification and licensure requirements, pass rates on state assessments disaggregated and ranked by institution, and other information. The state reports are accessible through the Web at https://title2.ed.gov/View.asp.
Alabama State Department of Education Admissions (ALSDE)
The Alabama State Department of Education (ALSDE) requires colleges/schools of education to submit annual reports on the number of candidates unconditionally admitted to each State approved program. The reporting period is September 1 – August 31.
Educator Preparation (EPP) Annual Report, and NCATE Annual Report
NCATE 2013-2014