Donor Societies
There are many ways to give to AUM–whether to your favorite college, department, program or center. Regardless of how much you give, you can be assured your gift matters and will help build a better university.
Questions?
For more information about joining an Auburn University at Montgomery donor society, please contact:
Office of Advancement
334-244-3560
[email protected]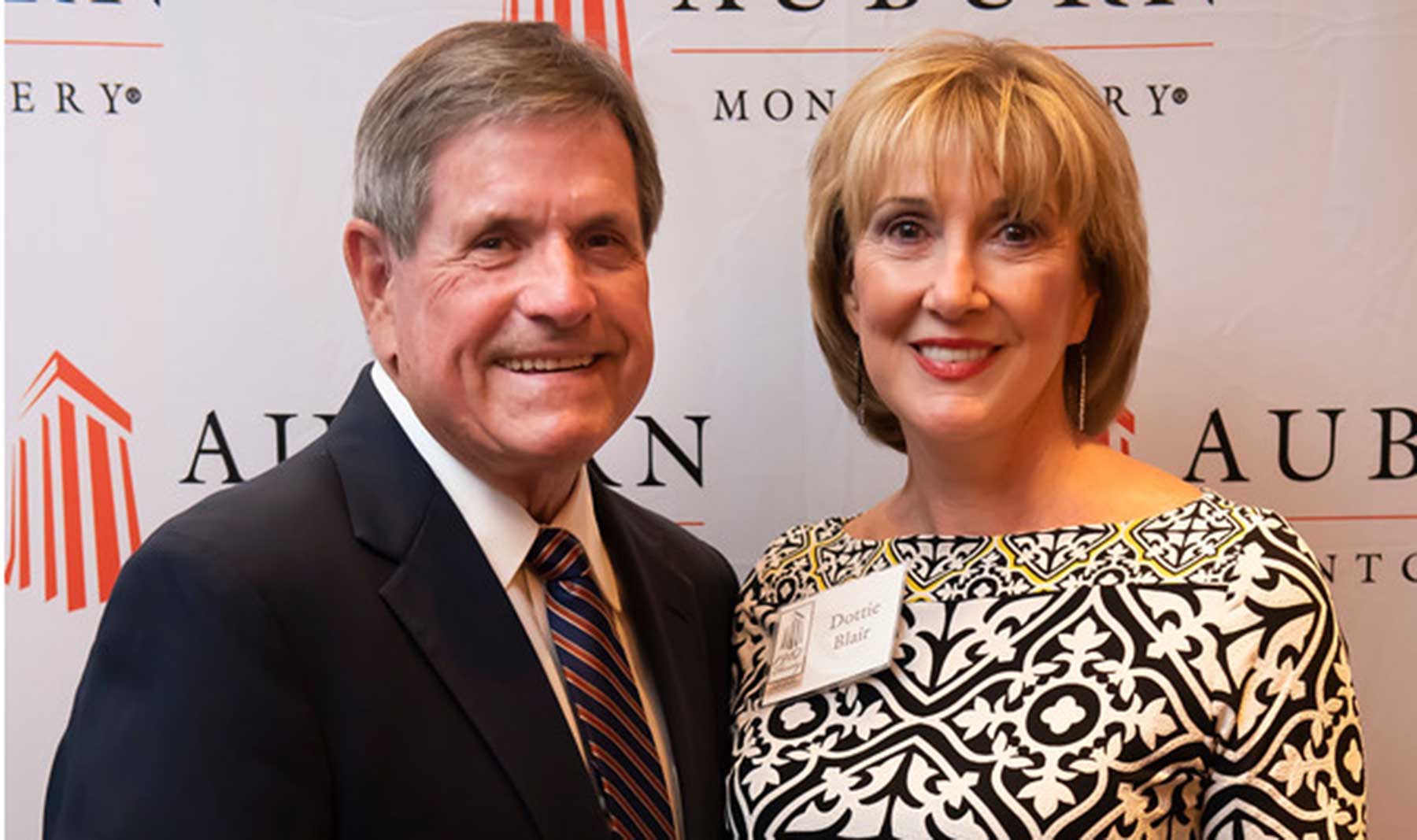 Auburn University at Montgomery
The AUM Donor Societies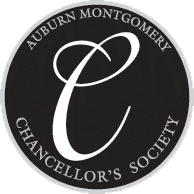 Chancellor's Society
The Chancellor's Society was the first donor recognition group established at Auburn University at Montgomery in 1982. Donors at this level have an opportunity to remain connected to the university and are invited to attend a yearly reception as our way of saying thank you.
A minimum annual contribution of $1,000 is required for membership.
Tower Society
Named for Auburn University at Montgomery's iconic Ida Belle Young Library Tower, the Tower Society is premier donor society, recognizing those donors who generously invest their resources to affirm and sustain the university.
Each year, donors are invited to an event to honor their commitment to AUM. This annual even provides an opportunity for donors to become better acquainted with Auburn University at Montgomery's leadership and socialize with others who support the university
A minimum annual gift or pledge of $10,000 is required for membership.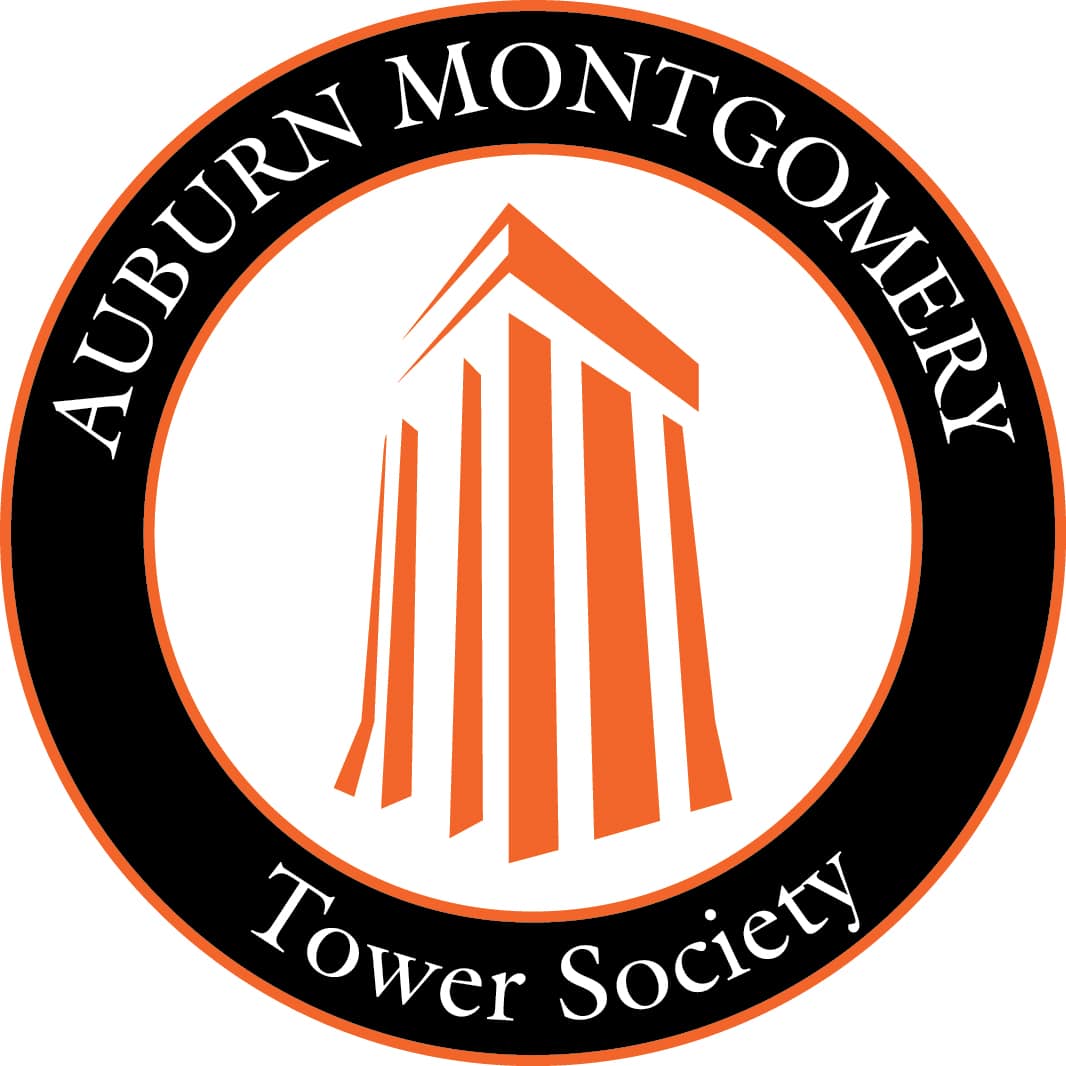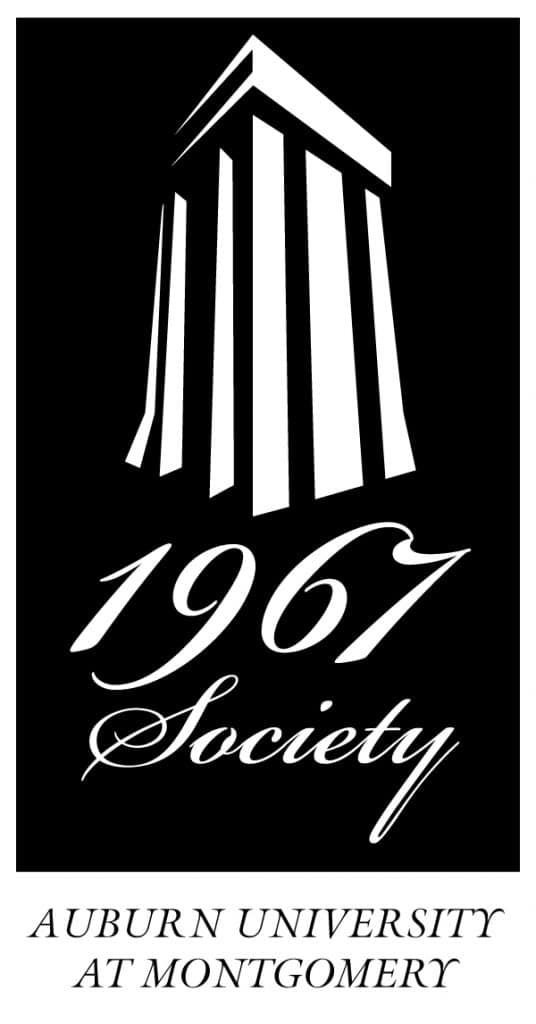 Cumulative Gift of $25,000 and Above
1967 Society
The 1967 Society is one of the most prestigious donor societies at Auburn University at Montgomery. It recognizes donors whose lifetime gifts and pledges to AUM reach 25,000 or more. This exclusive society of generous and devoted supporters are celebrated at a biennial induction ceremony and Gala. This event provides an excellent opportunity for donors to increase their interaction with university leadership, administrators, faculty and staff, as well as socializing with other significant donors.
George Petrie Society
George Petrie's (1866-1947) authorship of the Auburn Creed created for Auburn University an enduring legacy that now defines and unites the Auburn Family. His creed has provided unforgettable words for inspiration for generations of Auburn students, alumni and friends. Today, the George Petrie Society emphasizes the vital importance of planned gifts – charitable commitments through wills, life insurance, annuities, or trusts – and honors donors for creating a legacy for Auburn University and Auburn University at Montgomery through these unique philanthropic opportunities. Petrie Society members are honored at a biennial reception held in the spring.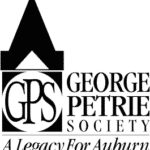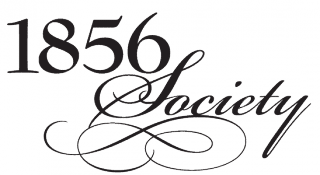 1856 Society
Named for the year in which the East Alabama Male College (now Auburn University) was established, the 1856 Society is the most prestigious donor society for Auburn University and Auburn University at Montgomery. It recognizes donors whose lifetime irrevocable gifts on behalf of Auburn University at Montgomery reach 100,000 and above.
Although membership induction is reserved solely for individuals, the 1856 Society also honors organizational donors whose contributions reach these gift levels. Society members and organizational benefactors are honored in the fall at a biennial dinner and recognition ceremony.