Student Opportunities
The Experiential Education and Engagement Center provides internships, service-learning opportunities, and field experiences to our students. These opportunities will help prepare you for success after college, aid in reinforcing topics learned in class, uplifting our community, making professional connections, and sharpening your skill sets.
Choose from any of these experiential learning opportunities to add to your résumé:
Student Opportunities & Work Days
Upcoming Events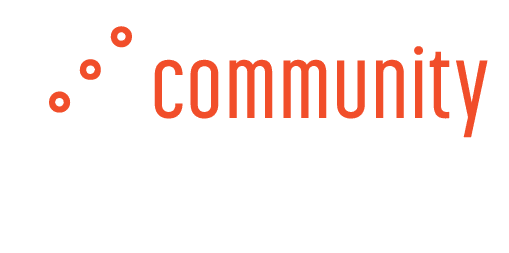 AUM Community Engagement Designations
Starting in 2023-2024, AUM's faculty, staff, and students are eligible for recognition for their Community Engaged work. These designations and awards will recognize AUM's many contributions to our local and River Region communities. Apply by March 1st for recognition in the April ceremony.
Internships
Internships have a great impact on student success. Interns acquire practical experience in their field and learn valuable skills. They meet influential people in their discipline, which helps them with networking and finding jobs upon graduation. Many of the internships have led to full-time jobs.
Internship Highlight
My internship at NewSouth Books was one of the most beneficial learning experiences of my entire undergraduate career at AUM. While my role as an intern primarily involved publicity communications, I learned a lot of valuable professional skills that can also be transferred across many different job roles within and related to my aspiring career. For example, not only did I gain hands-on experience in each step of the book publishing process—extremely advantageous knowledge for an aspiring writer, like myself—but I was also allowed to take on projects that focused specifically on the areas of the publishing industry that most interested me and that would be most beneficial to my aspiring career as a writer-editor. Such project tasks included proofreading and copyediting galley proofs and publicity statement drafts, drafting press releases and blurb queries, and providing feedback on submitting manuscripts; which all allowed me to significantly strengthen my editing skills and efficiency and grow into a more effective writer. Because I demonstrated such dedicated interest in these areas, I was also given the phenomenal opportunity to take on an additional, paid role in this internship, in which I had the honor of working closely with professor emeritus and respected Mark Twain scholar Dr. Alan Gribben to assist with editing the entirety of his newest project, Mark Twain's Literary Resources Volume II.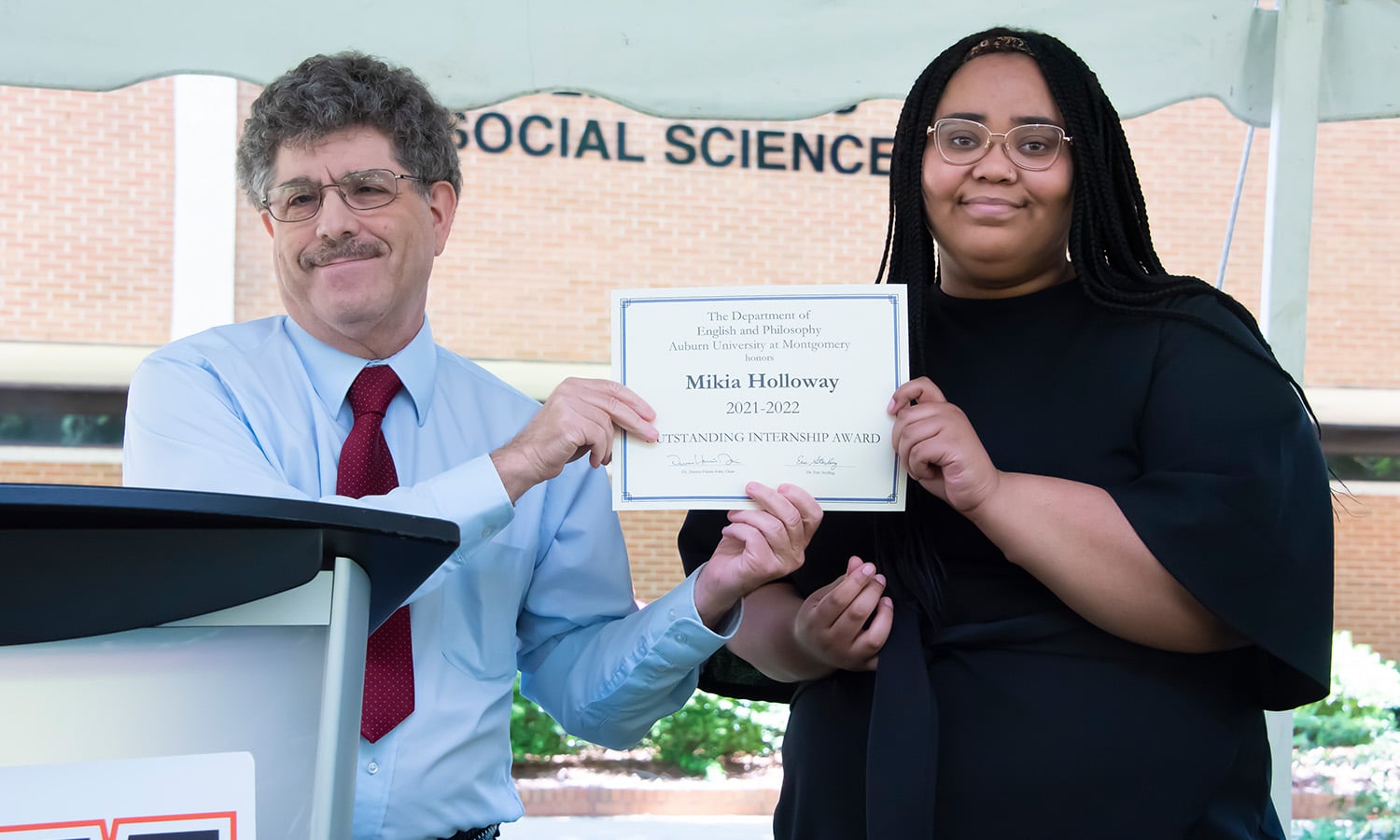 Describe your experience in offering internship courses.
I've been the Director of the Internship Program in Writing and Editing for the past 22 years. I enjoy working with students and helping them match their internship with their career goals. The internship program is a way to foster closer ties between AUM and the community in the River Region. The internships enable students to learn valuable information and learn about their intended careers in ways that cannot be taught in the classroom.
What was your experience like working with Mikia Holloway?
I greatly enjoyed working with Mikia. Mikia is a very talented and creative student. She has excellent writing and editing skills. She is also a kind and humble person. The publishers at NewSouth Books enjoyed working with her and teaching her valuable editing and computer skills (such as Adobe InDesign). Mikia did a great job copy editing Dr. Alan Gribben's 700-page book on Mark Twain, which will be published in a few weeks. 
For me, the best part about being a peer mentor is being able to help others. I am the type of person that loves to be of service to others and it brings me joy to see that I have helped someone else. I was a freshman once, so I know the struggle of being a freshman in college and all the obstacles you face. Taking what I have learned through my experience and sharing it with other students helps them feel at ease. It lets them know that they are not alone and have someone to talk to.
Being a peer mentor has taught me so much about myself. When I first came to AUM, I never thought I would be a peer mentor or have the capabilities I have now. It has helped me learn my strengths as well as my weaknesses and has inspired me to improve. I never thought I would be able to get in front of a class and present information to students, but now I can.
If you are considering being a peer mentor I say, do it! There is so much you can get out of it. I have built connections, improved my communication skills, taken on responsibilities that have increased my confidence, and it looks great on my resume. Being a mentor has taught me to be a leader and how to be more professional.
If you are a new peer mentor or become one soon, do not be scared to communicate with the professor you are working with. If you have any questions or concerns ask them. They are just as much your mentor as you are to the students in their class. If you are nervous about mentoring, that is okay. Just be yourself and make the best out of the experience.
Peer mentors should continue to be a mentor for as long as they can. The more your mentor, the more skills you build and the more comfortable and confident you will become. Also, pat yourself on the back and give yourself some credit! Not everyone can be a peer mentor. So, if you are a peer mentor, that is an accomplishment worth celebrating.
Mentoring is so rewarding! I love to see the students I work with on campus. I love when they stop and chat with me about their day. I had an experience that happened earlier this semester. I saw two students I worked with over the summer. They were on their way to the silent disco and I stopped to ask how everything was going. They told me it was a little hard meeting new people and that seeing me made them feel a lot better because it was a familiar face and someone they knew. I then told them that they will make lots of other friends and that they should continue to go to campus events. Now, I see them hanging out with lots of other people on campus. It makes me happy. I love being a peer mentor and if someone asked me if I would do the whole process over, I would say, yes! – with no hesitation.
What impact do internships have on student success?
Internships have a great impact on student success. Writing and Editing interns acquire practical experience in their field and learn valuable skills. They meet influential people in their discipline, which helps them with networking and finding jobs upon graduation. I'm pleased that many of the internships that derive from my department have led directly or indirectly to full-time jobs.
Student Opportunities List
The Student Opportunities Sheet is a comprehensive list of opportunities both on and off-campus for students to participate in.
Service Learning & Community Engagement
Smoke-free Policies and Tobacco Prevention Efforts
Students Advocating for smoke-free public spaces
Career Development Center
The Career Specialists at the Career Development Center will help you prepare for any employment opportunity by helping you with your resume/CV/cover letter, preparing you for the interview, and showing you how to build your professional network.
Handshake is another valuable tool. In this easy-to-use mobile app, you can find amazing jobs and internships and keep up with Career Development Center events.
Students Advocating for a Greener Environment
S.A.G.E.