College of Nursing and Health Sciences
The College of Nursing and Health Sciences is dedicated to delivering instruction and hands-on learning that balances the fundamental with the cutting edge. We also work to leverage our relationships with regional medical and healthcare providers to create opportunities for our graduates — and to ensure that our partners will have capable and accountable new members of their medical and healthcare teams.
– Dean Jean D'Meza Leuner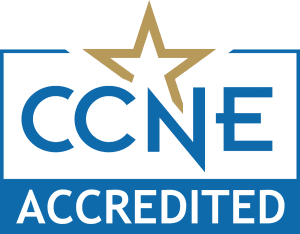 CCNE, Commission on Collegiate Nursing Education, is the national accreditation agency that serves the public interest by assessing and identifying programs that engage in effective educational practices. CCNE ensures the quality and integrity of baccalaureate, graduate, and residency/fellowship programs in nursing.
Undergraduate and Graduate
Application Links
Traditional BSN
Fall 2023
Please review the eligibility requirements prior to applying.
RN to BSN
Summer 2023
Applications are currently being accepted.
MSN & DNP Programs
Summer 2023
Applicants must first complete the university application process prior to applying to a graduate program.
The College of Nursing and Health Sciences prepares diverse healthcare professionals who are collaborative providers and leaders in the delivery of high quality, accessible, culturally-competent and compassionate care.
Undergraduate Programs
Are you seeking a career in nursing, medical laboratory science or communication disorders? The AUM College of Nursing and Health Sciences welcomes the opportunity to help you plan your future. Learn more about each program and the outstanding clinical learning experiences that accompany all programs.
RN to BSN: Applications are now being accepted. You must first apply to AUM for admission at aum.edu/apply. If you have completed that step, please complete the RN to BSN application.
Traditional BSN Program: BSN applications are now being accepted for Fall 2023. Students must first apply to AUM for admission. Once admitted to the university, then please complete the Traditional BSN Application
Graduate Programs
Master of Science in Nursing (MSN) accepts students for summer admission to the Family Nurse Practitioner (FNP) track or Nurse Educator for Inter professional Practice track. All courses are online and taught by experienced faculty. Graduate will be eligible to sit for national certification.
The Doctor of Nursing Practice (DNP) Program will accept applications from prospective students from October to December for summer semester admission. This program is offered totally online and taught by experienced faculty.
Graduate applications for Summer 2023 will be accepted beginning August 8, 2022  for both the MSN and DNP programs. Apply online through the AUM Admissions Graduate Application.
AUM has prepared us completely.