Nursing Practice – DNP
College of Nursing and Health Sciences
Expand Your Caring Opportunities
Doctor of Nursing Practice
National studies, professional organizations and accrediting bodies have emphasized the need for advanced practice nurses to be doctorally prepared and, as such, the Doctor of Nursing Practice (DNP) degree is recognized as the terminal degree for advanced practice nurses.
Advanced practice nursing is the provision of expert nursing care that influences healthcare outcomes for individuals or populations, including the provision of direct care management and indirect care—such as nursing administration, executive leadership, systems organization, informatics and population health.
AUM's DNP program builds on the Master of Science in Nursing, allowing nurses to integrate specialized knowledge, theories, and research from nursing science and related disciplines into the practice of nursing. Graduates are prepared to contribute to healthcare systems and academic centers as advanced practice registered nurses, nurse leaders, and nurse educators.
The DNP is a six-semester online program. Practicum experiences and projects will be tailored to the student's individual area of interest such as advanced practice, nursing leadership or nursing education.Another educational option for those who have already earned an MSN degree and want to train for a career in an advanced nursing specialty area is a post-graduate certificate program. AUM offers two post-graduate certificate programs: the Family Nurse Practitioner certificate and the Nurse Educator certificate.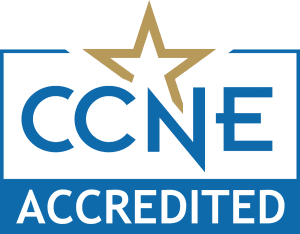 CCNE, Commission on Collegiate Nursing Education, is the national accreditation agency that serves the public interest by assessing and identifying programs that engage in effective educational practices. CCNE ensures the quality and integrity of baccalaureate, graduate, and residency/fellowship programs in nursing.
Why

AUM?
Our differences are our strengths!
AUM is honored to have received many national and regional awards over the years. U.S. News & World Report named AUM one of its Top Public Schools for 2021, and Yahoo! Finance honored us as one of the Most Affordable Universities for 2021.
We think a high-quality, graduate education should be affordable. Tuition rates for many of our programs are lower than at comparable universities. In addition, scholarship or other kinds of tuition assistance may be available.
AUM offers a close-knit community where students and faculty get to know each other by name and develop valuable professional networks. We are able to keep class sizes small to facilitate group projects and personalized learning.
We understand that one of the main reasons you are here is to expand your career options. That's why our programs are practical and often apply to your current work situation. You'll also have the opportunity to get valuable career assistance.
Ask Us Anything
Hold an earned Bachelor of Science in Nursing degree with an upper division nursing major from a program accredited by the Commission on Collegiate Nursing Education, the Commission for Nursing Education Accreditation, or the Accreditation Commission for Education in Nursing (formerly known as the National League for Nursing Accrediting Commission).

Evidence of an unencumbered registered nurse license in the applicant's state with license number to practice.

Current professional resume that includes the following:

Educational background including institutions, degree(s) awarded, degree(s) in progress, dates of degree(s) awarded, and/or anticipated date of receiving degree(s), if applicable

Relevant employment history, including job title (including unit), job description, and relevant duties performed for each position. Also include: employment dates of each position; location of employer for each position; community service or volunteer experience; any awards, publications, presentations, certifications, and professional organization memberships; and evidence of leadership and career progression.

Personal statement. Both the writing style (i.e. grammar, punctuation, spelling, word use) and content of the personal statement will be considered in the overall evaluation of the application to the program. Please double space, using Times New Roman (12 font), and one-inch margins.The personal statement should address: career goals after attaining a MSN degree; reflection on candidate's plan for success in the MSN program; and potential contributions to the profession after attaining an MSN.

Official transcripts from all colleges or universities attended, including community colleges, even if a degree was not awarded. A minimum GPA of 3.0 on a 4.0 scale for both the nursing courses and overall GPA is required.

Three professional references. Examples include: a current clinical supervisor or nurse manager who has direct knowledge of the candidate's skills in the clinical setting and how those skills will translate into the role of advanced-practice Family Nurse Practitioner or Nurse Educator; a professor, faculty member, or academic advisor who can provide a meaningful assessment of the candidate's academic record (If the candidate has been out of school for five years or more, a nurse educator or clinical instructor can provide the academic recommendation); a practicing clinical nursing professional or Advanced Practice Registered Nurse (APRN) who has served as a mentor and can address the candidate's abilities as a registered nurse and the candidate's potential to become an advanced-practice Family Nurse Practitioner or Nurse Educator.

Test of English as a Foreign Language (TOEFL) if English is not the first language. Auburn University at Montgomery's TOEFL code is 1036. Please see admission requirements for AUM Graduate Studies for International students for further information.
The DNP is a six-semester online program. Your ability to progress in the curriculum is dependent upon following the four year guide. Some courses are only taught once each year and many have pre-requisites. Contact us if you have questions.
Nurse practitioners with an DNP degree earn between $110,130 and $128,480 per year on average, according to the Alabama Department of Labor. This is approximately 10 to 30 percent more than the state average for all NPs, most of whom presumably hold the MSN
During the period between 2020 to 2030, the U.S. Bureau of Labor Statistics projects faster-than-average job growth for "Nurse Anesthetists, Nurse Midwives, and Nurse Practitioners" (45%) and "Medical and Health Services Managers" (32%).
Rewarding Occupations and Job Growth
With this master's degree, you have many career possibilities. Here is a sampling of the future job growth and salaries according to the U.S. Bureau of Labor Statistics (or another source, if noted). 
| Career/Job Title | Entry-Level Education Requirements | Job Growth 2021 - 2031 | Annual Median Salary |
| --- | --- | --- | --- |
| Medical and Health Services Manager | Master's degree | 28% (Much faster than average) | $123,780 |
Note: Salaries vary depending on several factors including your level of experience, education, training, demographics, and industry. Available data represents job titles across industries and may not be specific to your job category.
Learn More
Quick Facts
College of Nursing and Health Sciences
Official Degree Name
Doctor of Nursing Practice
Modality
Many classes in this degree program are available in both an In-Class and/or Online format. Students may elect to complete the entire program online. Students in these courses enroll in a program to connect in a virtual and/or in-class environment to collaborate using a variety of technological and educational tools. Professors play an instrumental role in building relationships among teams and individuals in this setting. All course criteria for online programs is completed through online efforts.  Be sure to check with your advisor if you have any questions regarding online studies.