College should be fun and engaging!
Focusing on your classwork is important, but so is having a life. At AUM, you'll have every opportunity to pursue your passions or find new ones. If you decide to live in one of our new (or recently renovated) residence halls, you'll be in the middle of all the cultural, social and sporting events that make AUM vibrant. Even if you don't live on campus, you can take advantage of everything campus life has to offer–and build a network of lifelong friends!
From concerts to student government to theatrical productions to seasonal events, there's always something to do on campus.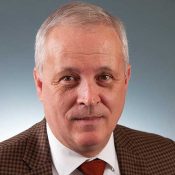 A Message from the Dean
AUM students have a remarkable opportunity to broaden their knowledge while participating in activities that strengthen social and professional skills.  We welcome you to campus and encourage you to take advantage of the offerings provided.

I want to encourage students to have a voice, participate, and let us know their perspectives.  It's important to the university and it's important to me.  My goal is to champion the ideas and initiatives that will help students reach their full potential.
Get Involved
The Student Affairs Office offers an amazing variety of ways to grow, lead, hang out with friends and meet new people:
Get in the Game
If you want to be in the game, and not just a spectator on the sidelines, AUM is the place to be. The Campus Recreation program which includes Intramural Sports, Club Sports, and the Wellness Center including aquatics, group fitness, personal training, free play, rock wall, and more!  This access gives you the opportunity to participate in recreational activities regardless of ability. At our amazing Wellness Center you can get in shape with individual or group fitness activities. We offer both club sports and intramural teams, so you'll have plenty of opportunities to play hard and get fit. Everyone is welcome regardless of your skill level.
Get Going
With more than 300 student events per semester at AUM, there is something for everyone.  Dances, fashion shows, Homecoming week festivities, equality discussions, open forums, speakers, shows, performances, and much, much more are offered by the AUM faculty, staff, services, and organizations.