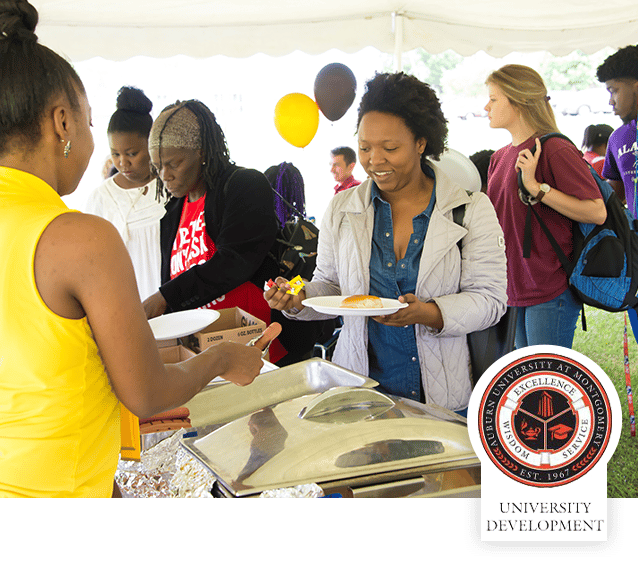 Making the Future Possible
Advancement
The AUM Office of Advancement is committed to informing and engaging a diverse range of audiences including alumni, donors, and community members. Through strategically aligned communications, engagement opportunities, and philanthropic initiatives AUM's Advancement program strives to build meaningful relationships that support AUM's strategic mission. This mission is focused to steward the time, loyalty, and financial resources of individuals and organizations by providing quality and diverse educational opportunities.
Preparing Tomorrow's Innovators
Campaign for the AUM Science Lab Complex
Join us as we prepare the workforce and innovators of tomorrow's science, technology, pre-engineering, and mathematics. The future begins today. Here. Together. For Montgomery. For Alabama. Building a future founded on technology, steeped in orange and black, leaving the lives of students forever changed with possibilities.