About Available Scholarships at AUM
AUM offers a variety of scholarships for students of all types and in all colleges. We strive to make education affordable for everyone, and scholarships are a great way to do that. A scholarship is a financial aid option that doesn't need to be repaid. We offer various different types of scholarships to help make college more attainable no matter your stage in life.
We offer scholarship opportunities for qualified:
Most scholarships require full-time attendance and call for other student responsibilities. To be considered for a scholarship, various criteria need to be met such as academic or extracurricular achievement and/or financial need.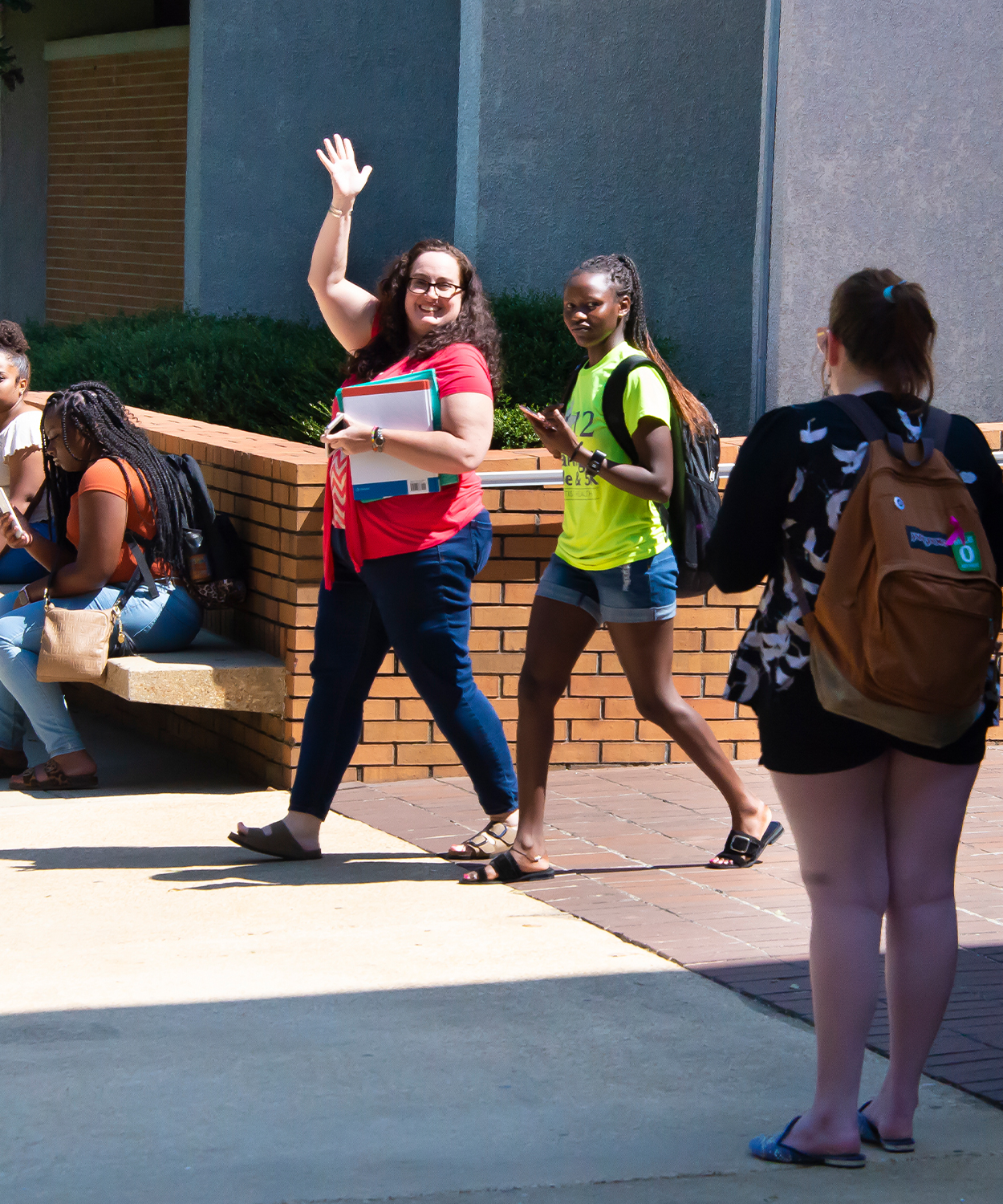 FAFSA Application
Completing a Free Application for Federal Student Aid (FAFSA) is often a requirement to be considered for student aid. Please complete a FAFSA annually to ensure you're considered for scholarships. For reference on your FAFSA, AUM's Federal School Code is 008310.
About Undergraduate Scholarships
Whatever year in school you are, AUM strives to create options for our students. Our goal is to help you find scholarships that fit your individual needs. If you're a high school senior starting to explore college scholarship options, we have options specifically for you. AUM's undergraduate students have the option to apply for general scholarships or scholarships within their college.
If you have questions about the right scholarship for you, the Scholarship Office staff can help provide you with direction. We'll do our best to relieve the pressures that finances can have while you pursue your bachelor's degree. Give our Scholarship Office a call to discuss your next steps.
About Graduate Scholarships
While you work towards your master's degree or higher education degree, a scholarship can be a big help. At AUM, we offer general graduate school scholarships like the Grad Focus Scholarship. The Grad Focus Scholarship does not require an application for eligible students. Additionally, many of our colleges offer graduate degrees within their programs.
When deciding how to pay for graduate school, explore all of your options. AUM's Scholarship Office can answer any questions you have and help plan for your future.
Next Steps:

Applying for Scholarships
What do I need to do to be eligible for a scholarship in my program? How do I apply for a scholarship? Firstly, in order to be eligible for most scholarships, you will need to fill out a FAFSA annually. Make sure you're FAFSA is up-to-date, and it's been submitted properly.
After you've completed your FAFSA, the next step is to review the scholarship available to you. Look at the general ones offered by student status above and the ones offered by your college. Be sure to pay careful attention to the requirements of each scholarship.
After exploring your options, review the guideline related to each scholarship. Is it automatically distributed like our Grad Focus Scholarships? Or do you have to apply for it? Referring to the scholarship office is your best bet for making sure that you're completing all steps of the process.