Innovating STEM Education & Careers
One Degree, Two Infinite Career Possibilities...
Why AUM

Teach

?
Be part of the solution! 
Quality math and science teachers are in high demand. AUMTeach allows students to pursue an undergraduate degree in STEM focused degrees in Biology, Chemistry, Mathematics, Computer Science, AND earn a minor in Education that includes a teaching certification at the same time. No additional hours are required as elective hours are used for education courses.
With a drastic shortage of science and math teachers in the River Region K-12 schools and in other schools throughout Alabama, the AUMTeach program was designed to provide a solution by equipping AUM STEM students who might not otherwise choose teaching as a career option. As a result, YOU have an opportunity to serve others, earn more money, owe less debt, and get a leg-up to attending a graduate or professional school, should you pursue that option.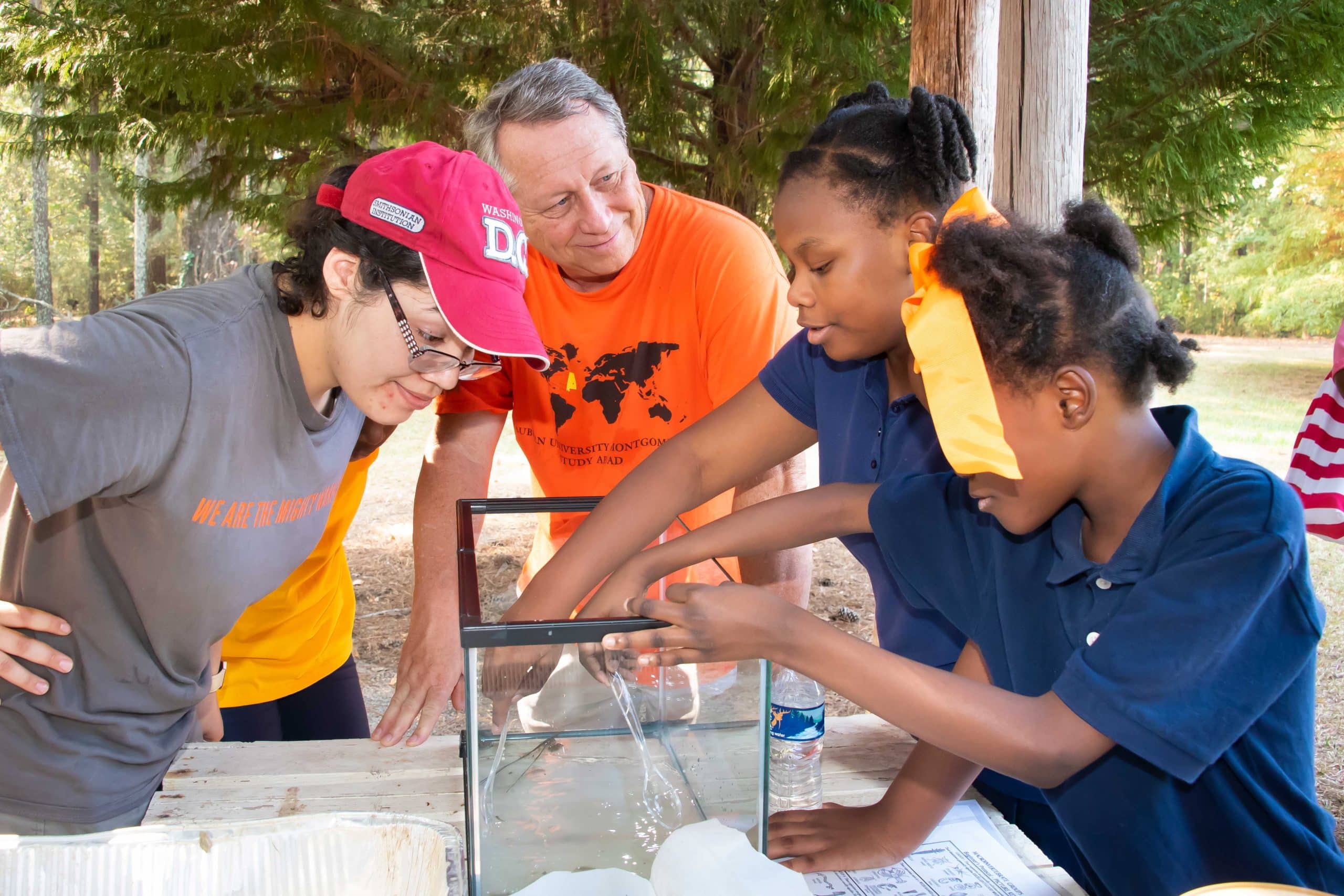 Graduates with degrees in Biology, Chemistry, Computer Science, or Mathematics are in high demand everywhere. With AUMTeach, your teaching certificate can start you on the path to earning an additional $20,000 a year compared to those who teach other subject matter.
Teach full-time for five complete and consecutive academic years, you may be eligible for education loan forgiveness of up to $17,500.
You'll take classes that align with your degree and earn a minor that will allow you to apply for a teaching certificate. Your personal AUMTeach advisor will guide you through innovative and experiential coursework including: