Fraternities and Sororities
At AUM, we offer opportunities for students to join a number of Greek life organizations. Joining a sorority or fraternity can be a life-changing experience, as many brothers and sisters from college remain lifelong friends.
These sororities and fraternities are more than social groups. No matter how diverse your background or interests may be, membership in the AUM Greek system facilitates growth in the areas of:
The sororities and fraternities at AUM–through meetings, events, formals, and community and campus-wide service projects–will provide a lifetime of memories and involvement.
Auburn University at Montgomery
Fraternities & Sororities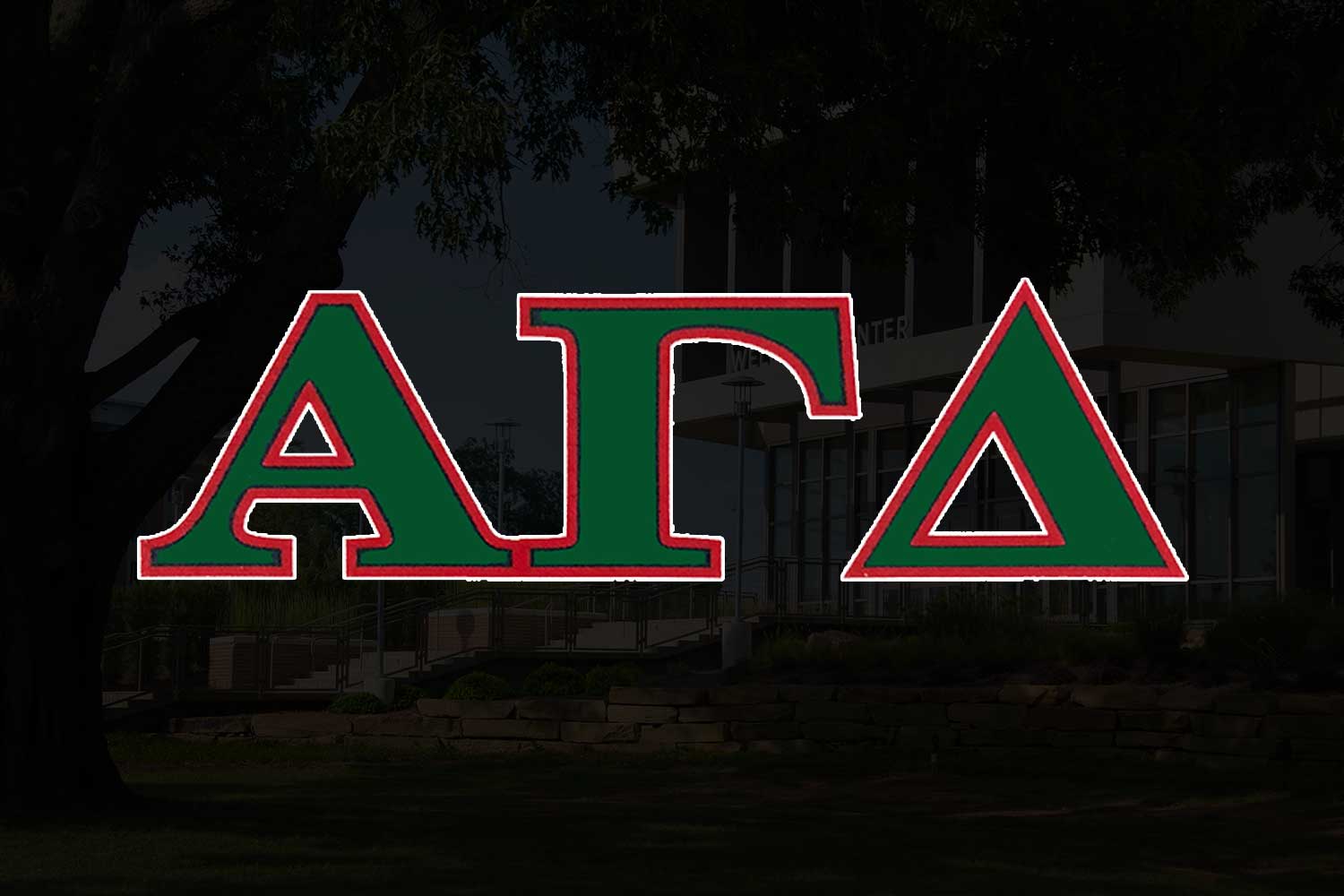 Alpha Gamma Delta is an international women's organization committed to providing opportunities for personal development, service to others and the space for members to forge their own paths—all through a lifelong spirit of sisterhood.
How to Join an NPC Sorority
We hope that you are looking forward to attending Auburn University at Montgomery and participating in recruitment. AUM has three National Panhellenic Conference (NPC) sororities on campus and all are committed to providing a wide variety of opportunities for their members. Beyond being a social organization, sororities also help members develop leadership & communication skills. They also allow members to make great contributions to the community.
Primary Recruitment is a time for you to decide if you would like to become part of the Greek community at Auburn University at Montgomery. Joining a sorority should be an individual decision, one that is made without influence from others. Whether you join a sorority or not, fall Primary Recruitment week will be a time for making new friends and beginning a new and exciting part of your life. While we believe that Greek life enhances opportunities for members, please keep in mind that being part of a sorority is not a prerequisite to a successful life at AUM. There are many opportunities to get involved across campus. Recruitment is open to all full-time undergraduate women accepted to or presently enrolled at Auburn University at Montgomery.
Fall Recruitment will take place September 10th – 17th
Contact [email protected] for more information
Instagram: @aumpanhellenic
National Pan-Hellenic Council
AUM's Fraternities and Sororities
AUM is home to six of the nine historically African American fraternities and sororities, governed by the AUM chapter of the National Pan-Hellenic Council, Inc. This council is an umbrella organization that promotes unity among its affiliate members and monitors their activities. The mission of the National Pan-Hellenic Council is to promote the ideals and standards upon which member organizations were founded. This is done through joint action and programming of events such as service-oriented, philanthropic events and hands-on community projects throughout the River Region.
How to Join a NPHC Fraternity or Sorority
Each NPHC fraternity and sorority brings in new members at various times of the year through a process called Membership Intake. All organizations governed by the National Pan-Hellenic Council have different requirements for membership. These organizations are permitted to conduct intake based on the chapters schedule and/ or their need for expansion. Some organizations conduct intake each semester; others do so only once a year. When organizations are looking to conduct Membership Intake, many of them will host an informational meeting in which the criteria for membership is explained. NPHC will host a general information session about all of its organizations for students who have questions or are unsure about the intake process. This event is called "NPHC Convocation" and is held the third day of fall and spring semester.
Requirements to Join
AUM has a minimum requirement of at least 12 semester hours, have a 2.5 cumulative GPA, community service hours, be in good standing with the University and attended one NPHC Convocation..