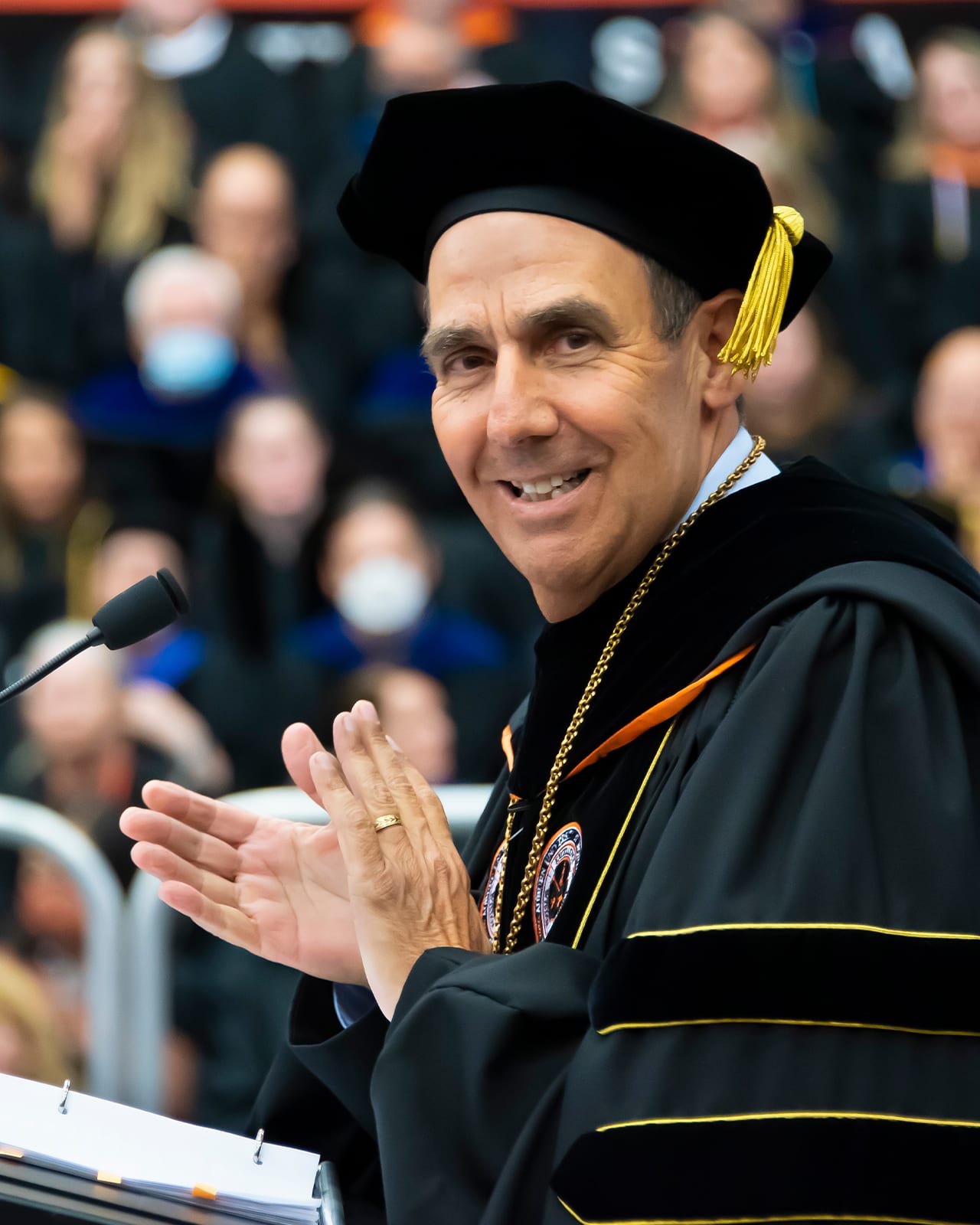 Office of the Chancellor
Welcome from Chancellor Carl A. Stockton
Dear Friend,
As the first member of my family to get a college education, I can appreciate what you might be going through right now. Maybe you are a working adult looking to education for a better life for you and your family. Maybe you are fresh out of high school and want to be away from home (but not too far away) for the first time. Or, perhaps you are looking to transition out of the military and into a meaningful civilian career.
Whatever your situation, you're probably asking yourself questions about college like: Can I afford it? Can I do the work? Can I finish it?
Without overstepping too much, I can tell you the answer to these questions is YES at the best-kept secret in higher education, Auburn University at Montgomery.
Sure, we're not really a secret. We've been around since 1967, and have over 32,000 successful graduates working in healthcare, business, education and other job sectors. But recently, we decided to do two big things: drastically improve what we were already doing, and start telling people about it. It's a story about a different kind of university, where:
In other words, we're in the process of building something great, and it's very exciting. Enrollment is growing. Campus life is more vibrant than ever. We participate in 11 NCAA Division II sports. More than a quarter of our students receive scholarship support. The Princeton Review recognizes us as one of the best colleges in the Southeast, and Victory Media designates us as "Military Friendly." We have students from 45 countries. Our commitments to academic excellence and continuous improvement are stronger than ever, and we are building a campus culture that values diversity and encourages inclusion.
For these and many other reasons, Auburn University at Montgomery is on the rise, and we want you to join us. I'm confident that this institution's remarkable momentum, combined with your passion for getting to the next phase of your life, can be a successful combination.
Carl A. Stockton, PhD
Chancellor
Leadership Team
The leadership team of AUM's primary focus is student success every day. Review the leadership of AUM in the AUM Organizational Chart.