Nursing (MSN) – Health Systems Leader
College of Nursing and Health Sciences
Be the Leader You've Always Wanted to Have
Master of Science in Nursing - Health Systems Leader
Realizing that excellent healthcare outcomes require trained leaders at all levels, the AUM School of Nursing offers a Master of Science in Nursing (MSN) with a concentration in Health Systems Leader.
Leaders in a healthcare system make a difference in patient lives at the local, national, or global level by fulfilling responsibilities including:
The MSN Health Systems Leader concentration prepares nurses for these and other management-oriented responsibilities found in job titles such as unit manager, clinical coordinator, or nurse executive.
This concentration can be completed in six semesters, with 35 credit hours of coursework and 540 clinical practicum hours. The curriculum consists of courses addressing each of the areas cited above as well as immersive clinical experiences to assist learners in adapting to the role. All courses are online and clinical can be arranged in your own community (in most cases). 
The Health Systems Leader concentration incorporates the American Organization of Nurse Leaders (AONL) competencies. The curriculum prepares graduates to sit for the AONL Nurse Manager certification exam.
Two other MSN program concentrations are offered by the AUM School of Nursing: Nurse Educator for Interprofessional Practice and Family Nurse Practitioner.
The baccalaureate degree program in nursing, master's degree program in nursing, and Doctor of Nursing Practice program at Auburn University at Montgomery are accredited by the Commission on Collegiate Nursing Education.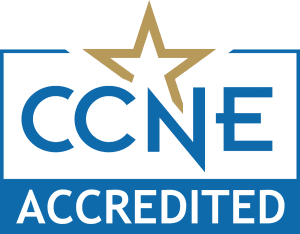 Why

AUM?
Our differences are our strengths!
AUM is honored to have received many national and regional awards over the years. U.S. News & World Report named AUM one of its Top Public Schools for 2021, and Yahoo! Finance honored us as one of the Most Affordable Universities for 2021..
We think a high-quality, graduate education should be affordable. Tuition rates for many of our programs are lower than at comparable universities. In addition, scholarship or other kinds of tuition assistance may be available.
AUM offers a close-knit community where students and faculty get to know each other by name and develop valuable professional networks. We are able to keep class sizes small to facilitate group projects and personalized learning.
We understand that one of the main reasons you are here is to expand your career options. That's why our programs are practical and often apply to your current work situation. You'll also have the opportunity to get valuable career assistance.
Master of Science in Nursing Program:
Rewarding Occupations and Job Growth
With this master's degree, you have many career possibilities. Here is a sampling of the future job growth and salaries according to the U.S. Bureau of Labor Statistics (or another source, if noted). 
| Career/Job Title | Entry-Level Education Requirements | Job Growth 2021 - 2031 | Annual Median Salary |
| --- | --- | --- | --- |
| Medical and Health Services Manager | Master's degree | 28% (Much faster than average) | $123,780 |
Note: Salaries vary depending on several factors including your level of experience, education, training, demographics, and industry. Available data represents job titles across industries and may not be specific to your job category.
Learn More
Quick Facts
College of Nursing and Health Sciences
Official Degree Name
Master of Science in Nursing with a concentration in Health Systems Leader
Modality
Many classes in this degree program are available in both an In-Class and/or Online format. Students may elect to complete the entire program online. Students in these courses enroll in a program to connect in a virtual and/or in-class environment to collaborate using a variety of technological and educational tools. Professors play an instrumental role in building relationships among teams and individuals in this setting. All course criteria for online programs is completed through online efforts.  Be sure to check with your advisor if you have any questions regarding online studies.