Warhawk Weekly 9-26: Shady Street service project; Durr Lecture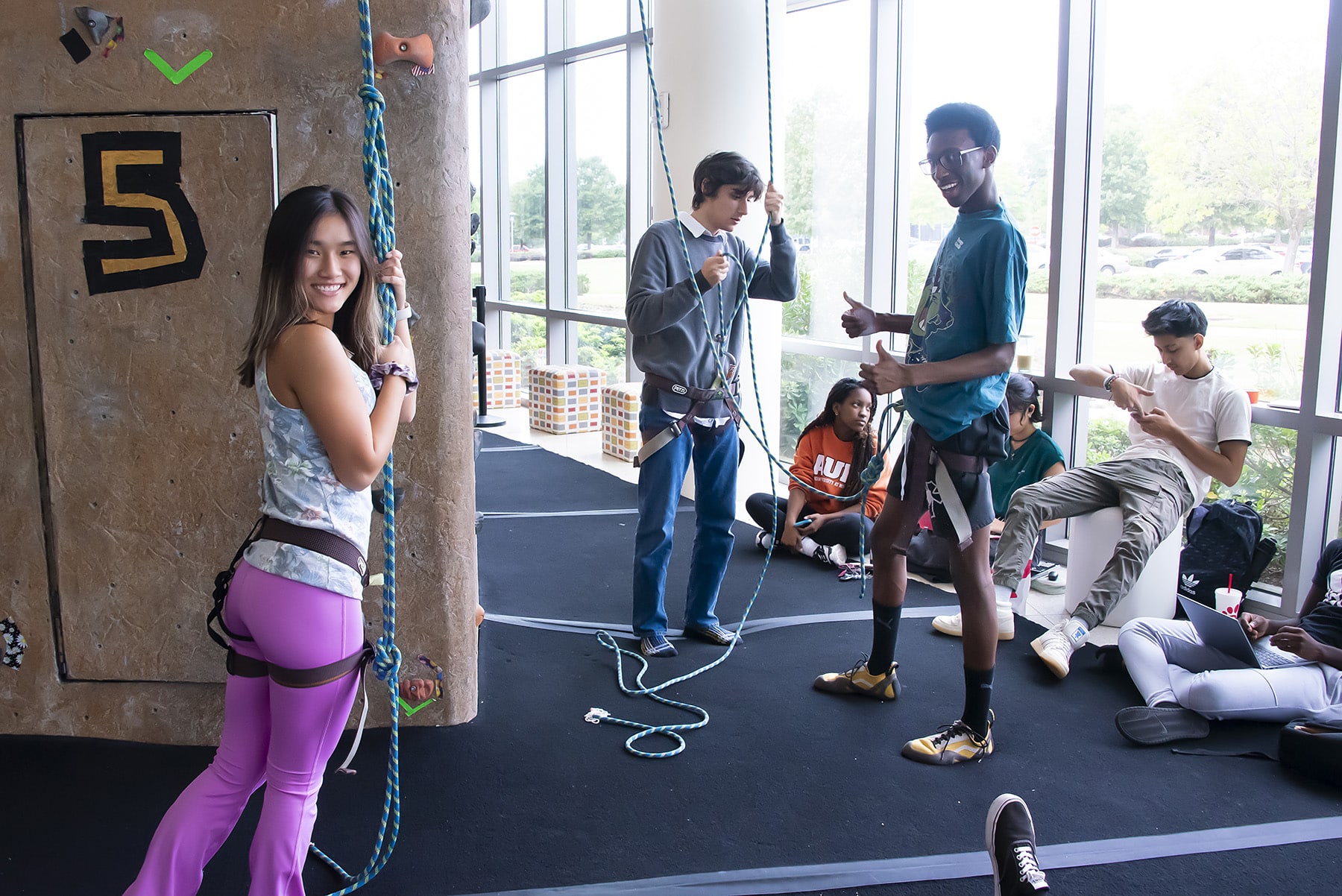 Volunteer for Shady Street Park service project
AUM's Experiential Education and Engagement Center (EEEC) has organized volunteer days for university students and employees to help prepare Montgomery's Shady Street Trailhead Park for public use.
The park is central to efforts to revitalize neglected areas in North Montgomery. Previous workdays have focused on invasive plant and debris removal. Upcoming volunteer dates will be Friday, Oct. 27, and Friday, Nov. 17. Volunteers will meet at Taylor Center, leaving campus at 9 a.m. and returning at 12:30 p.m. each day. Participants should bring water and wear close-toed shoes.
Since 2020, AUM has partnered with Montgomery's Office of Economic and Community Development on projects at the park. Most recently, AUM students designed signage and "swag" for the park while other students have conducted interviews of former residents about the park's history and development along the river.
Durr Lecture offers opportunities for AUM students
Since 1992, Auburn University at Montgomery has hosted nationally recognized leaders, activists, authors and historians for the Durr Lecture Series, which focuses on civil rights and civic engagement. Students will have an opportunity to connect with 2023 Durr Lecturer Donna Brazile before her speaking engagement at the Alabama Shakespeare Festival at 6 p.m.
Students will have an opportunity to visit with Brazile on Thursday, from 4-5 p.m., in Taylor Center 230. Food will be provided. Buses will be available to transport students interested in attending the Durr Lecture to the Alabama Shakespeare Festival and will return to campus after the event.
Brazile is an Emmy Award-winning TV commentator, best-selling author and longtime political strategist.
Reserve your seat for the Durr Lecture Series: Register today!
Volleyball serves up Youth Day promotion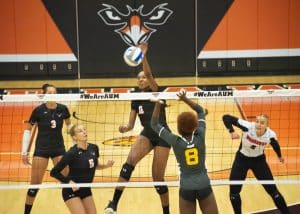 The AUM volleyball team's weekend homestand will offer an opportunity for youth to watch a match for free.
Catch the Warhawks' Youth Day match Saturday at 1 p.m. against Union University. Admission is free for each youth along with one parent. AUM will host West Alabama Friday at 6 p.m.
CPM cohort offers solutions to challenges facing state
Participants in the Certified Public Manager Program offered by AUM Continuing Education recently presented their "Solutions Alabama" Capstone projects. Working as teams, participants utilize research to develop recommendations for challenges affecting Alabamians.
The Capstone projects explored a variety of issues, including reducing the impact of dementia in Alabama, promoting music tourism, providing support for service dog programs, advancing awareness of and participation in recycling, educating deer hunters on Chronic Wasting Disease, generating funding for state parks and strengthening labor force participation.
Support LifeSouth Community Blood Center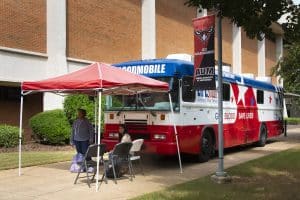 Give the gift of life on Tuesday during a LifeSouth blood drive hosted by AUM Athletics and the College of Nursing & Health Sciences.
Stop by the LifeSouth Community Blood Centers bloodmobile outside the AUM Athletics Complex until 4 p.m.
Nominate a professor for the Faculty Service Award
There is still time to nominate an outstanding professor for the AUM Alumni Association's Faculty Service Award. Nominations from AUM students, employees and alumni will be accepted through Friday, Sept. 29.
To be eligible for the $1,000 honor, faculty members must have five or more years of full-time service at AUM. Nomination letters should be no more than two pages in length, should emphasize teaching excellence, as well as a strong record of service to the university and community. A vita may be attached, if available.
Send nomination letters via email to the Alumni Association Awards Committee.
Learn more about Faculty Service Awards.
If you have questions, email [email protected] or call 334-244-3369.
Get updates on campus events
There's an easy way to keep up with all of the fun events offered on our campus. Enroll in AUM365 and get the 4-1-1 from Curtiss The Warhawk himself. Text curti$$ to 334-398-6025 to receive reminders about upcoming happening.