Durr Lecture Series
For nearly 30 years, Auburn University at Montgomery has introduced the River Region community to globally recognized thought leaders and guided conversation about social justice and civil liberties through the Clifford Judkins and Virginia Foster Durr Lecture Series.
Founded in 1992, the Durr Lecture Series has introduced the AUM community to a variety of prominent intellectuals, authors, historians, activists, civic leaders and change agents, including such luminaries as Cornel West, Art Buchwald, Lady Bird Johnson, Fred Gray, Studs Terkel, Rev. Fred Shuttlesworth and Congressman John Lewis. Guest lecturers discuss aspects of the constitutional protection of civil liberties and other timely, relevant issues. The lectures are free and open to the public.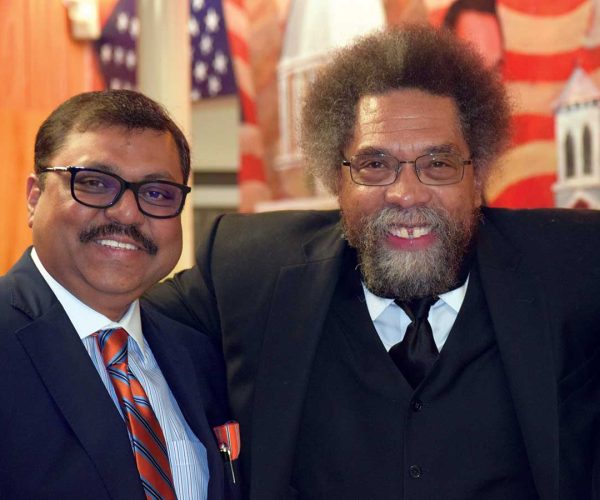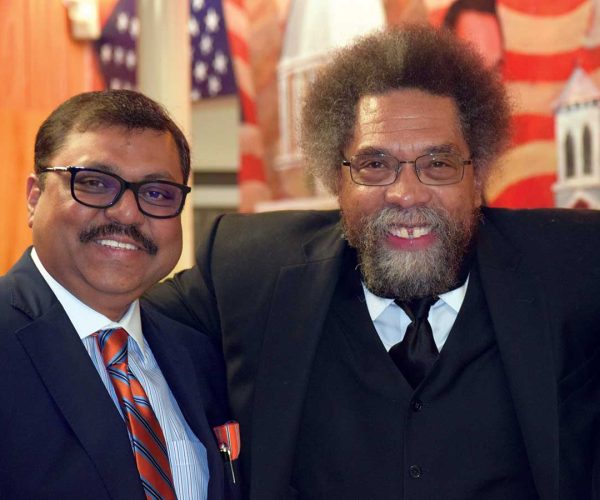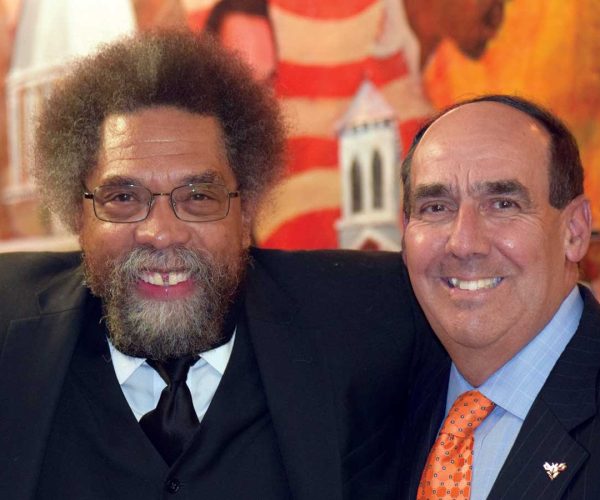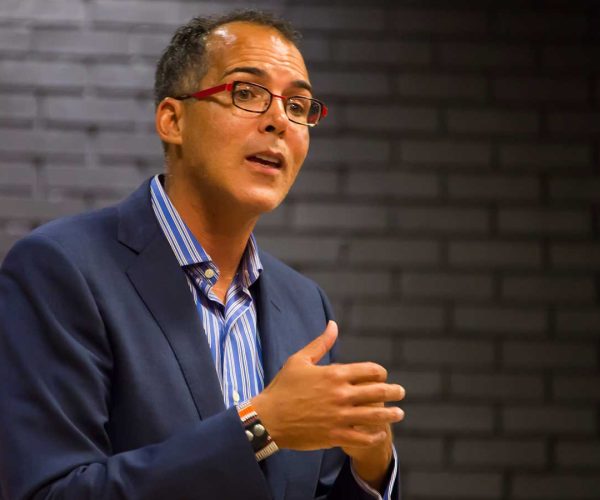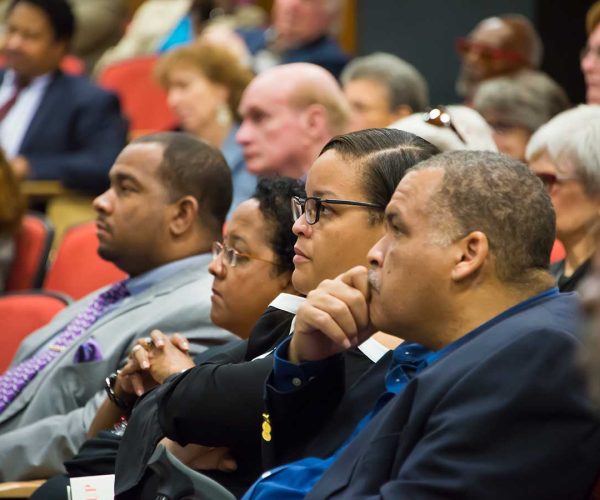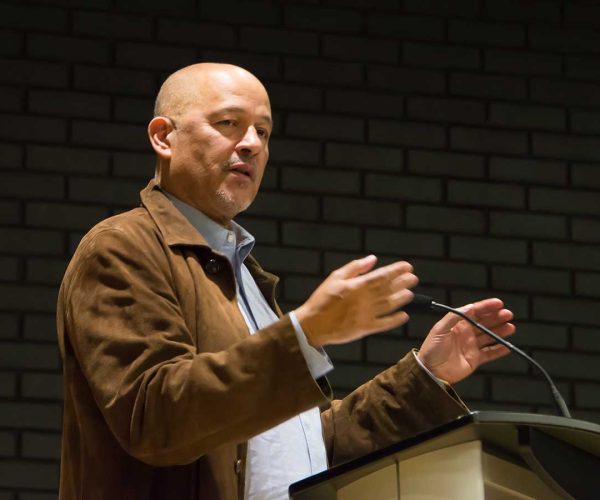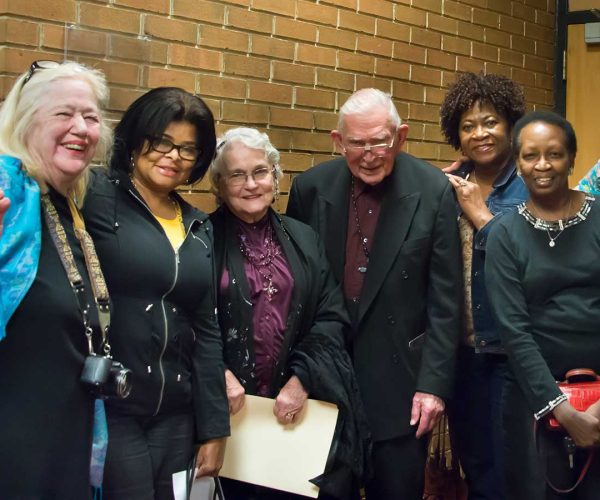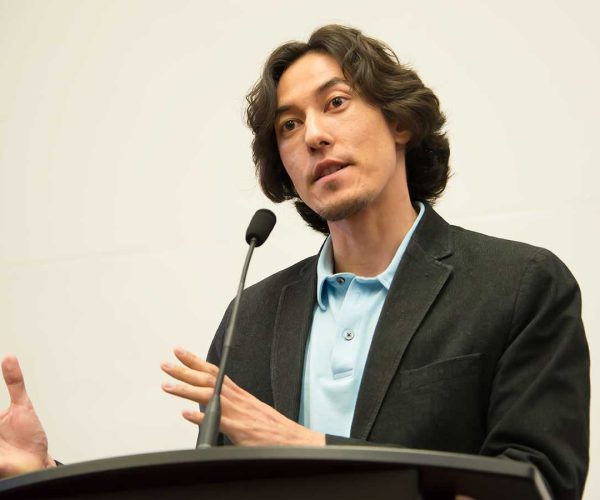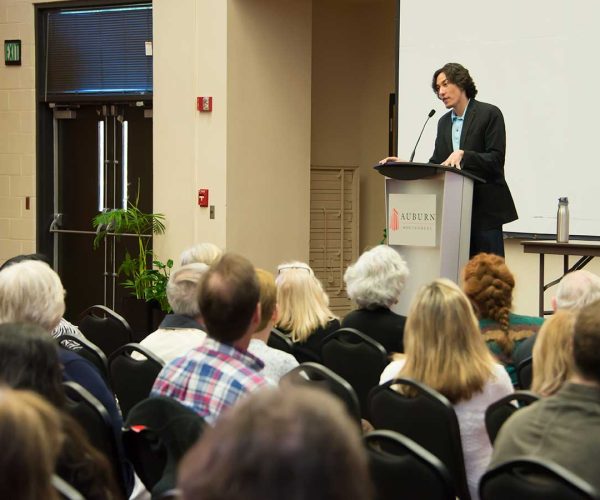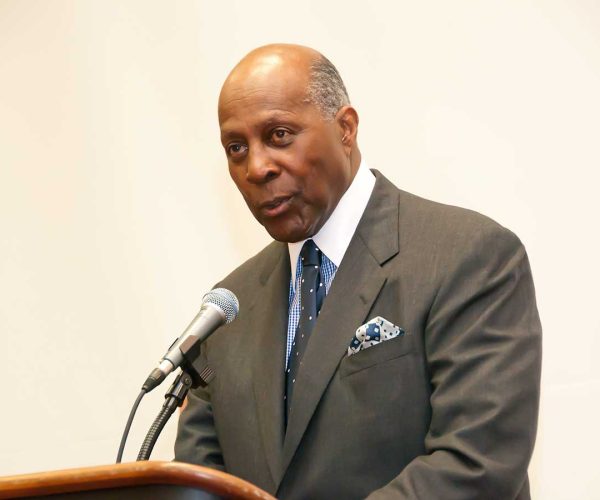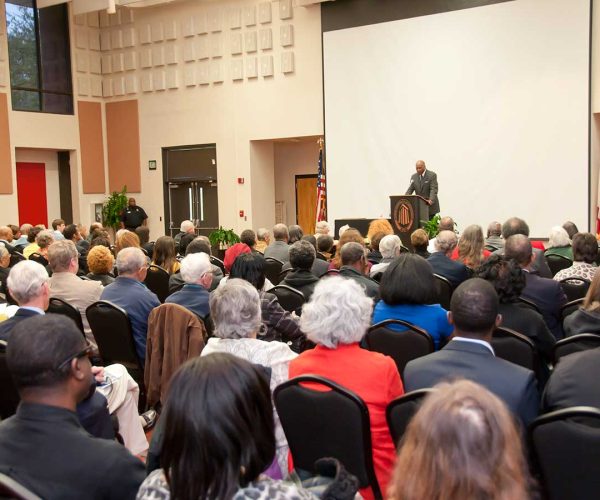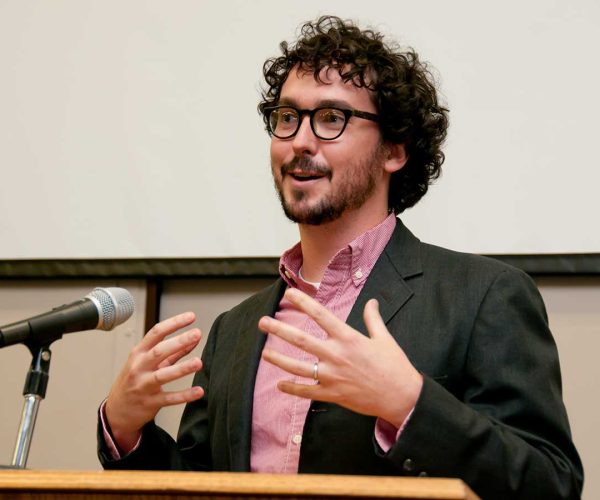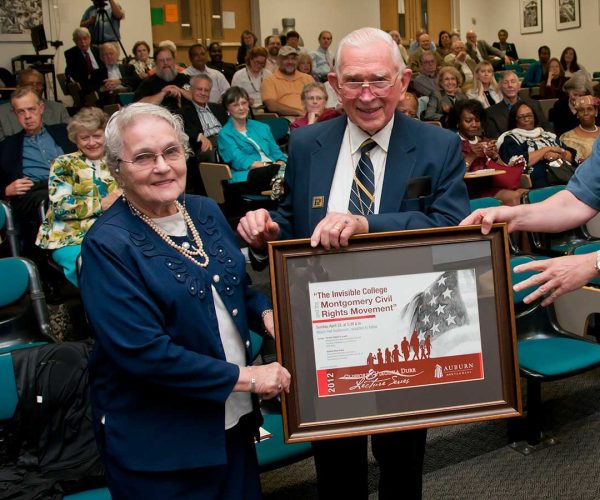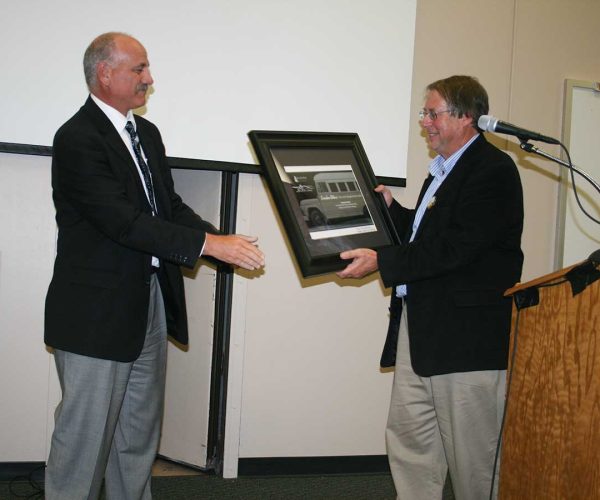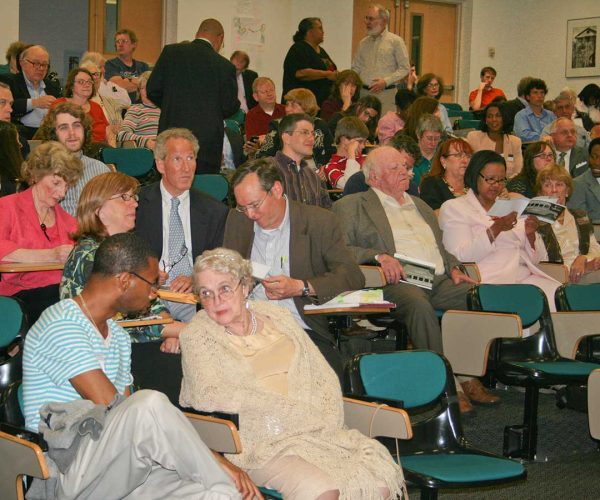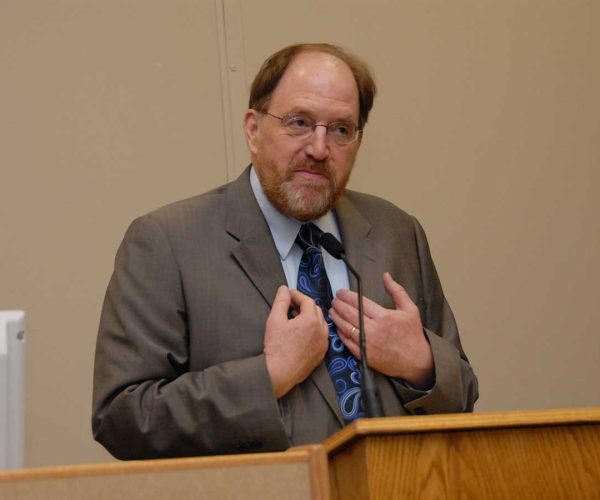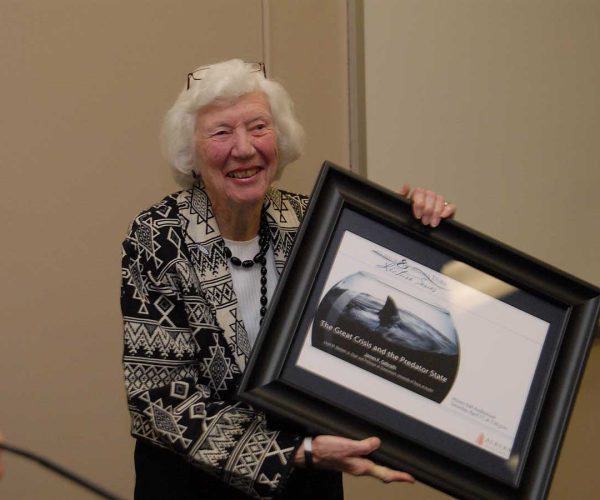 Clifford and Virginia Durr
That fateful day when Rosa Parks was arrested was not where it all began. Ms. Parks long had stirrings that the system was unfair, as indeed it was. Her friendship with Virginia Durr prompted Virginia to obtain for her friend a scholarship to the Highland Folk School in Tennessee. There Rosa Parks experienced true equality and confirmation of her own self-worth.
When the moment came, she was prepared to resist quietly yet another insult to her as a person on this earth. The night of her arrest, Clifford and Virginia went with E. D. Nixon, president of the Montgomery NAACP, to bail Ms. Parks out of the Montgomery jail. Mr. Nixon was afraid that the police would refuse him as a colored person. The next day the news of Ms. Parks' refusal and arrest spread, and shortly the Bus Boycott began under the leadership of the Rev. Dr. Martin Luther King, Jr.
On the legal front, Fred Gray, a newly admitted attorney, was called to a conference with Ms. Parks and Clifford Durr. It was decided to file an action in the United States District Court challenging racial segregation on city buses, using the principles of constitutional law enunciated in Brown v. Board of Education that separate is not equal under the 14th Amendment in public education, or, as claimed in this new lawsuit, in public transportation. Clifford Durr drafted a petition to the Court, which Fred Gray filed. Virginia's brother-in-law, Hugo Black, was a sitting member of the United States Supreme Court. They did not want him to recuse himself because Clifford's name was on the petition, so Fred Gray filed and argued the case. The Eleventh Circuit Court of Appeals ruled that segregation in public accommodations was unconstitutional. The Supreme Court approved the 11th Circuit decision without an opinion. The Bus Boycott was won. In all areas of public accommodations, black and white were legally equal. Then came the Civil Rights Act of 1964 and the Voting Rights Act of 1965.
Virginia used to tell this story many times. She and Clifford became friends of Lyndon and Lady Bird Johnson when Lyndon was a freshman Congressman. When Lyndon became president, Virginia pestered him for years to enact a voting rights bill. Virginia and Eleanor Roosevelt long had fought for an end to the poll tax, tests, and other impediments to voting. "When I have the votes, Virginia," Johnson always replied. He got the votes in 1965.
Click for a Full Bio
Clifford Judkins Durr
Virginia Foster Durr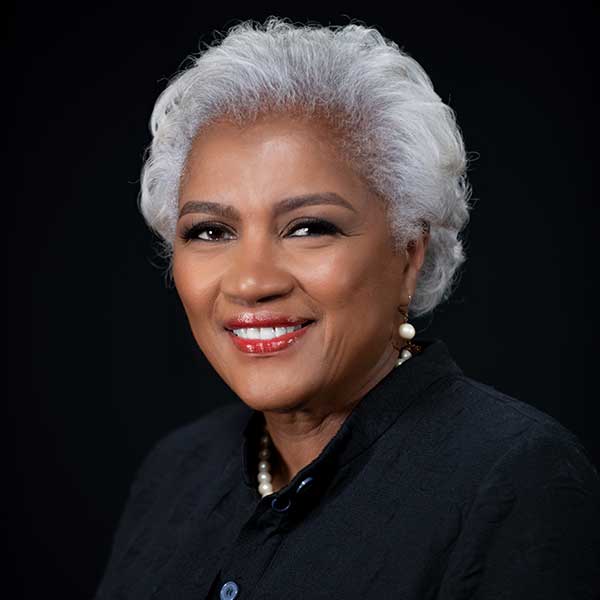 September 2023 Guest Speaker
Donna Brazile
Can We Move Forward Together? Civil Liberties and Civic Virtues in Today's Society
Donna Brazile is a veteran political strategist, Senior Advisor at Purple Strategies, New York Times bestselling author, Chair of the J. William Fulbright Foreign Scholarship Board, and sought-after Emmy- and Peabody-award-winning media contributor to such outlets as ABC News, USA Today and TheGrio.
She became the first African American woman to serve as the manager of a major party presidential campaign, running the campaign of former Vice President Al Gore.  She previously served as interim Chair of the Democratic National Committee and of the DNC's Voting Rights Institute. She is a current member of the DNC Rules and Bylaws Committee.
She is author of the 2004 best-selling memoir Cooking with Grease: Stirring the Pots in American Politics and the 2017 New York Times Bestseller Hacks: The Inside Story of the Break-Ins and Breakdowns That Put Donald Trump In The White House. She is a co-author of For Colored Girls Who Have Considered Politics, which won the 2019 NAACP Image Award for Outstanding Literary Work, Nonfiction. Ms. Brazile is a contributor to the recently published 400 Souls:  A Community History of African America, 1619-2019.
She serves as an adjunct professor in the Women and Gender Studies Department at Georgetown University and served as the King Endowed Chair in Public Policy at Howard University and as a fellow at the Institute of Politics at Harvard Kennedy School. She has lectured at nearly 250 colleges and universities on diversity, equity and inclusion; women in leadership; and restoring civility in American politics.
She is the proud recipient of more than ten honorary doctorate degrees from major colleges and universities, including her alma mater Louisiana State University. In October 2017, Ms. Brazile was the recipient of the W.E.B Du Bois Medal, Harvard's highest honor in African American studies.  Ms. Brazile was the recipient of a Daytime Emmy Award for Outstanding Daytime Program, Good Morning America (2016-2017) in connection with her work with ABC and she was a member of the Peabody Award-winning "Best Political Team on Television" on CNN during the 2008 election cycle.
She moonlights as an actress and is especially honored to have made three cameo appearances on CBS's The Good Wife, and two cameo appearances on Netflix's series House of Cards. She also appeared as herself on BET's Being Mary Jane. Most recently she played herself in the Zack Snyder film Army of the Dead. Ask her and she'll tell you that acting, after all, is the key to success in politics.
Event Info
Thursday, September 28, 2023
Past Events
Previous Durr Lectures and Speakers