Warhawk Weekly 5-09: Celebrating AUM's Spring Class of 2023; Bright's AUM experience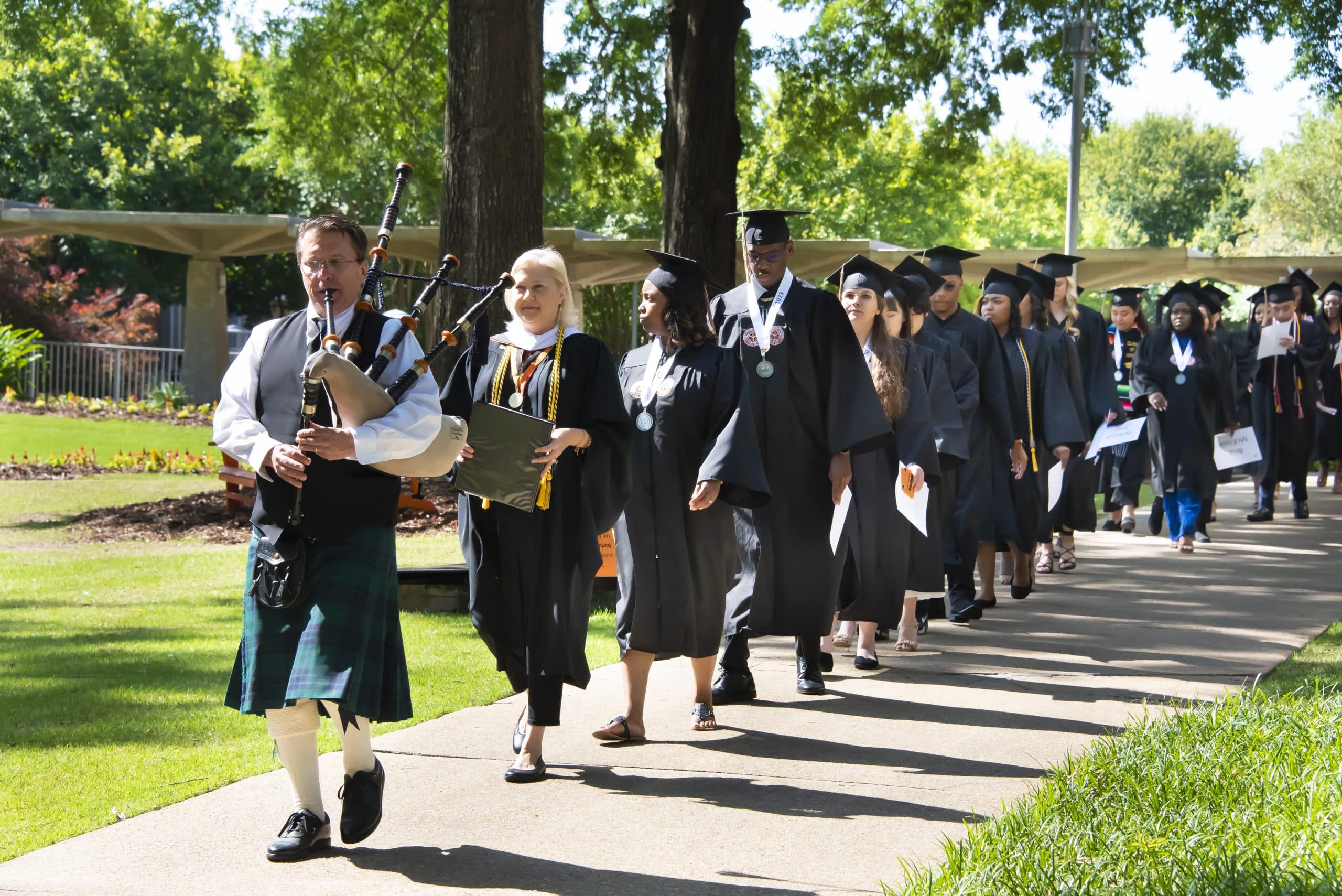 Celebrating AUM's Spring Class of 2023
Auburn University at Montgomery's record-setting graduation class of 611 students received words of inspiration and a challenge to act from Spring 2023 commencement speaker Rick Bright.
Bright, a 1997 AUM graduate and globally recognized expert in immunology and virology, encouraged graduates to provide mentorship and guidance to the generations that will follow them, to call out injustice and improve conditions for the marginalized, to use fear as a motivator to move forward rather than to stand still, and to speak truth to power – especially when the truth may be uncomfortable to voice. Watch his full commencement speech on AUM's YouTube channel.
If you're a member of our Spring 2023 graduating class, tell us what's next. Email your graduation photo, name, major/degree, hometown, future plans and favorite AUM memory to [email protected].
Visit our online galleries for photos of the morning and afternoon commencement ceremonies.
Peeling back the layers of Bright's AUM experience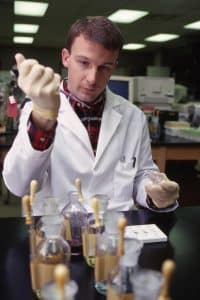 Dr. Rick Bright's emergence as a respected expert in virology and immunology, and his fight on the frontlines of the COVID-19 pandemic, can be traced back to an Auburn University at Montgomery laboratory and an experiment involving DNA extraction from an onion.
Bright took a circuitous route to AUM, arriving as an undergraduate student in his late-20s before earning a degree in molecular biology and physical science in 1997.
More on Bright's journey: https://www.aum.edu/peeling-back-the-layers-of-brights-aum-experience/
Softball team earns third consecutive NCAA bid
For the third consecutive year, the AUM softball team has earned an NCAA postseason bid.
The Warhawks (35-17, 22-7 Gulf South Conference) have earned a berth in the 2023 NCAA Division II South Regional in St. Leo, Florida, as the No. 7 seed. AUM will open play Thursday against No. 2-seed Saint Leo University at 11 a.m. (CT) at the University Softball Stadium.
AUM will enter postseason play with considerable experience against teams in the NCAA field, including No. 1 University of North Georgia, No. 4 University of Alabama-Huntsville, No. 21 Mississippi College, and Columbus State University.
View the photo gallery from the team's departure this morning: https://frankwilliams.smugmug.com/Softball-sendoff-to-National-Tournament-May-2023/
Get the full NCAA Regional schedule: https://aumathletics.com/news/2023/5/8/softball-punches-ticket-to-ncaa-south-regional.aspx
Camp offers guidance on multimedia storytelling
Looking for a summer camp for your son or daughter? AUM's Department of Communication & Theatre and College of Liberal Arts & Social Sciences will offer an A.V. Storytelling Camp for students in grades 9-12.
The camp will take place June 12-16, from 9 a.m. to 4 p.m. each day, and is free to all participants. To register or receive more information, contact Katherine Irwin ([email protected]), Michelle Johnson ([email protected]) or call 334-244-3379
Students showcase research at URCA event
More than 80 students presented at AUM's Third Annual Undergraduate Research and Creative Activity (URCA) Celebration.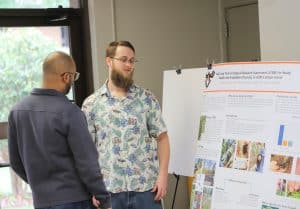 The event featured 56 poster presentations from 84 student presenters, each representing a college. During the event, students, including some graduate students, showcased their research posters presentations and heard talks from guest speakers Dr. Ann Marie O'Neill and AUM alumnus Omar Brito-Estrada.
Faculty members who served as research mentors to students included:
Gina Allen
Justin Bagley
Breuna Baine
Tracey Bark
Sutanu  Bhattacharya
Sara Bicard
Jessica  Bodily
Nick Bourke
Flor Breitman
Rolando Carol
Grzegorz Ciesielski
Yuh-Jen Guo
Christine Harrington
Nicholas Howard
John Hutchison
Zack Jourdan
Traci Kell
Daniel Kim
Brett Lehman
James Locke
Benedict Okeke
Li Qian
Kent Quaney
Agnitra Roy Choudhury
Angela Russell
Kate Simmons
Amber Sutton
Yi Wang
Hosted by AUM's Experiential Education & Engagement Center, URCA offers students the ability to engage in meaningful research at the undergraduate level alongside faculty. Their projects can lead to publications and provide a spring board to graduate-level work.
More than 160 individuals, including student presenters, attended the annual event. Give your feedback on the event at: https://linktr.ee/aumeeec.
Learn more: https://www.aum.edu/academics/eeec/research-and-creative-activity/
Get updates on campus events
Don't get left out of important campus events. There's an easy way to keep up with what's happening each day. Enroll in AUM365 and get the 4-1-1 from Curtiss The Warhawk himself. Text curti$$ to 334-398-6025 to receive reminders about upcoming happening.