Warhawk Weekly 4-20: Social Work Program; Provost's Fellows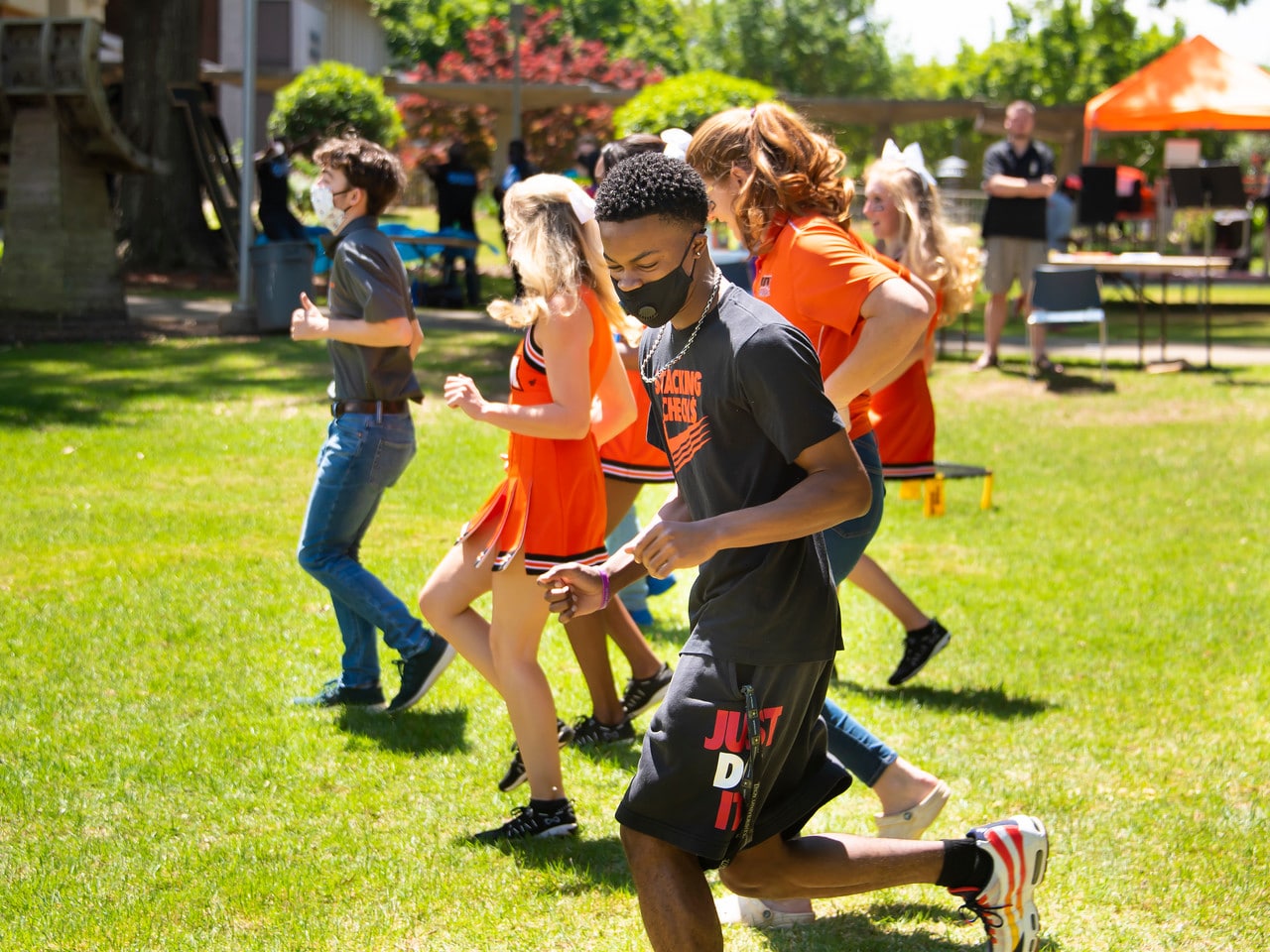 New social work program addresses critical need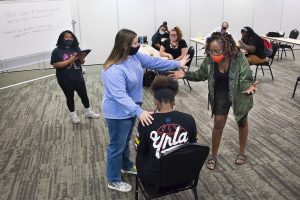 Auburn University at Montgomery's introduction of a new Bachelor of Social Work program will help in meeting the State of Alabama's critical need for professionals capable of addressing such issues as child abuse, mental health, substance use, and aging populations.
The program will welcome its first cohort of students for the Fall 2021 semester.
"We hope to attract students who want to make a difference in the lives of others and society and who have a commitment to diversity, social justice, service, and human relationships," said Susan Cashwell, BSW program director and associate professor of social work.
Back to the top
Introducing the 2021-2022 Provost's Fellows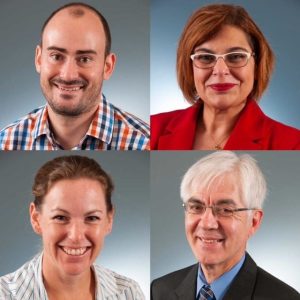 AUM's Office of Provost congratulates the following faculty members on their selection as 2021-2022 Provost's Fellows (clockwise from top left in photo):
William Fenn, Chair & Associate Professor in the Department of Fine Arts
Lilian Mina, Associate Professor and Director of the Composition Program in the Department of English & Philosophy
Gilbert Duenas, Professor in the Department of Curriculum, Instruction & Technology
Chelsea Ward, Chair & Distinguished Teaching Professor, Department of Biology & Environmental Sciences
The Provost's Fellows program provides professional development and leadership mentoring for faculty interested in advancement in academic leadership positions. Through their involvement in the program, faculty members will receive mentorship from AUM Provost and Senior Vice Chancellor Mrinal Varma, as well as associate provosts, while helping to develop plan, policies and projects that are of strategic importance to the university.
As Provost's Fellows, Fenn, Duenas, Mina and Ward will receive one course release or a stipend during the academic year, professional development funds to participate in a national conference or workshop, and a graduate assistant for the fall and spring semesters.
Back to the top
Pre-service teachers gain edge in leveraging tech
A major shift to using technology in and outside the classroom has occurred due to the COVID-19 pandemic. 
AUM education majors are learning firsthand how to adapt to this change through AUM's newly redesigned online course "INST 4703 Educational Technology." The course was recently revamped to focus on using Google in education, a growing trend in school districts across the nation transitioning to remote instruction due to the pandemic.
AUM pre-service teachers taking the course earn their Google Certified Educator Level 1 certification, which demonstrates their proficiency in Google Workspace for Education products, tools, and apps. The certification also gives them an edge in their future job-hunting process and makes them more marketable as future educators.
Learn more about the Google certification.
Back to the top
WASC seeking internal candidate for associate director position
The Warhawk Academic Success Center has initiated an internal search for the following position: Associate Director of Academic Success Programs.
Internal candidates for the position should submit their applications by April 28.
Back to the top
Athletics, College of Nursing & Health Sciences co-sponsor blood drive
The College of Nursing & Health Sciences and AUM Athletics are co-sponsoring a blood drive on behalf of LifeSouth Community Blood Centers on Monday, from 10 a.m. to 4 p.m.
Look for the LifeSouth bloodmobile outside the AUM Athletics Complex.
Back to the top
COVID-19 vaccines and dashboard updates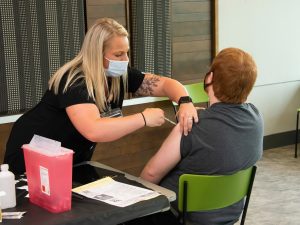 Warhawk Health Services has recently offered COVID-19 vaccines for AUM students who had not yet received them. In all, AUM has provided vaccinations to more than 6,000 students, employees and community members since February, and expects to host more vaccination clinics.
Students and employees who have not yet received a COVID-19 vaccine can learn more about the process here: https://www.aum.edu/vaccine
For an update on COVID-19 case reporting, visit our online dashboard.
Back to the top
Curtiss Course Critiques
What did you enjoy most about your spring semester courses?
What could use improvement?
Your feedback matters. Submit a Curtiss Course Critique. It's paperless and confidential. Evaluations for half-term courses are open through April 25, while the evaluation window for full-term courses are until April 28.
Back to the top
Get event updates from Curtiss
Stay in-the-know about can't-miss campus events via text message. Enroll in AUM365 and get the 4-1-1 from Curtiss The Warhawk himself. Text curti$$ to 334-398-6025 to receive reminders about upcoming happenings.
Back to the top