Google certification class opens door to remote instruction for AUM education majors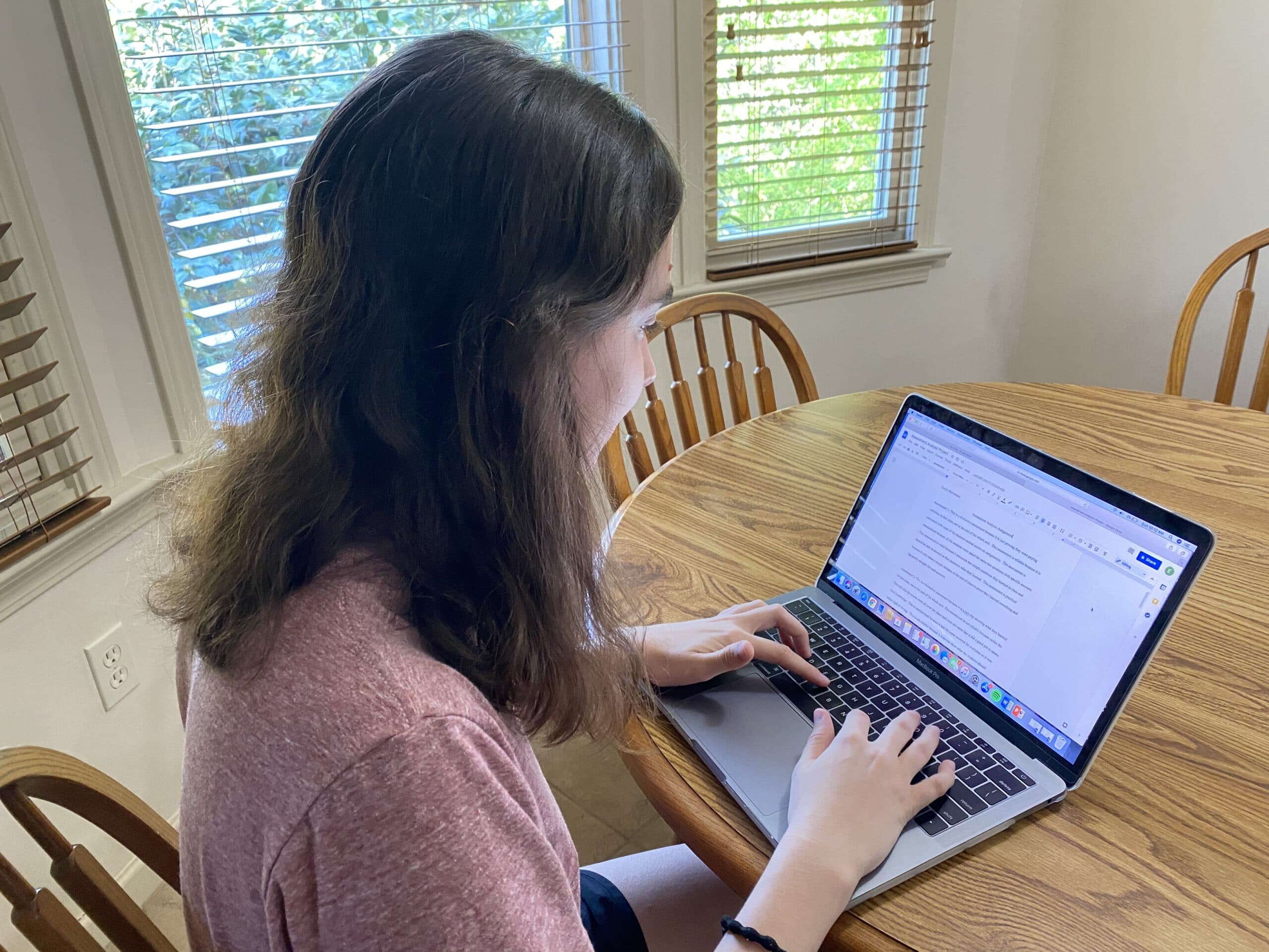 Emily Hultstrand, a junior elementary education major, has never considered herself tech savvy, but it hasn't kept her from learning online Google-based teaching tools to prepare for working in a new world of remote instruction due to the COVID-19 pandemic.
"I have never been the best with technology even though I have mostly grown up around it," Hultstrand said. "Classrooms and teaching jobs today are becoming more online than paper instructed more and more."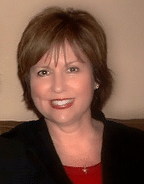 Hultstrand is among the AUM education majors earning their Google Certified Educator Level 1 certification through AUM's newly redesigned online course "INST 4703 Educational Technology." The course was recently revamped to focus on using Google in education, a growing trend in school districts across the nation transitioning to remote instruction due to the pandemic.
"We've discovered that many school districts are looking to hire educators with experience using Google platforms," said Janice Newlin, AUM's instructor for the online course. "As pre-service teachers, AUM College of Education students becoming Google certified is a concrete way to show their ability to use technology as an instructional tool."​
The certification also gives AUM pre-service teachers an edge with their future job-hunting process, Newlin said. Students must pass a rigorous certification exam, which verifies their ability to use Google products such as Google Drive, Classroom, and YouTube in a classroom setting, she said.​
"Passing the exam demonstrates that a pre-service teacher is proficiently able to use Google Workspace for Education products, tools, and apps to best teach their future students and support them in their learning," she said. Becoming a Google Certified Educator also makes one more marketable for a teaching position."
Today, Google Classroom is used used by over 150 million students, teachers and school admins — up from just 40 million last year  — as a result of the pandemic, according to TechCrunch.com.
Due to the pandemic, AUM education majors have had to connect the dots to see how the online delivery of content is becoming an important part of the new normal, Newlin said. Approximately 30 education students have taken the certification exam, she said.
"This is our first semester offering the certification" she said. "Our goal is to prepare students for the certification exam and introduce them to new ways to use technology as a teaching tool."
As part of AUM's redesigned "INST 4703 Educational Technology" course, students are introduced primarily to Google's cloud-based office suite, Google Chrome, communication and organization, productivity, video and online skills, virtual classroom management and meetings, video editing, the Schoology learning management system, digital citizenship, and the importance of personal learning networks.
Along with the Google online training resources, Newlin creates modules with how-to videos and tasks for students to build their proficiency by using each Google tool. About mid-semester, students complete training modules and are registered to take the exam, Newlin said.
"Not only does this training focus on learning about Google Workspace tools, it also focuses on using the tools with a specific focus on pedagogy and education," she said.
Given the changing teaching climate due to COVID-19, Hultstrand said it makes sense that education majors are exposed to the technology needed in classrooms today.
"It was much easier to catch on than I thought," said Hultstrand, who is currently observing and starting to teach in three different schools in the Montgomery area. "The more technology tools you have in your tool belt as a teacher the better. It benefits not only me, but also my students and their parents."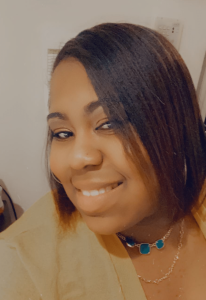 While some school systems are moving away from only offering face-to-face instruction, Google still gives teachers a variety of ways to keep students engaged, said AUM junior Jordan Kelly, an early childhood education major who has taken the Google certification exam.
"There were a lot of things that I was unaware that Google offers even though I have always used Google like many others," said Kelly, who is currently shadowing a special education teacher at Wilson Elementary School. "I love creating or sharing content that is beneficial to learning as well as fun for students. I can give feedback in real time so that students have the opportunity to correct or have a better understanding of a given assignment.
When she graduates, Kelly wants to focus on helping underserved children in schools.
"I want to be able to help my students as much as possible," she said. "Becoming Google certified has given me the opportunity to learn more about virtual learning as well as expand my knowledge."
Going through the Google certification training opens students to a whole new type of learning, said AUM Honors student Millie Capouano, who has previously taught preschool special/general education and plans to pursue her master's degree in elementary education.
"Hopefully, being Google certified will allow me the chance to expand my teaching skills, and lesson plans as an educator," she said. "Growing up, everything was strictly text-book oriented, so it took a while to get familiar with all we have in today's world as far as education goes. Google has so many features I did not even know about, and I was excited to learn about them."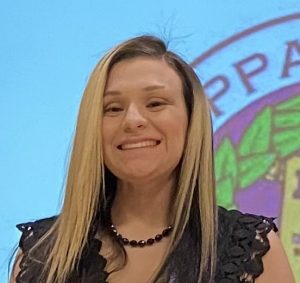 COVID-19 has changed our world and has really opened educators' eyes, said Capouano, who will start a new teaching internship in Spring 2022.
"Practically the whole world was having to do everything virtual for a period of time, so learning about Google's technology has helped me immensely," she said. "When I go to my assigned schools, I will definitely be putting some of my newly learned knowledge to use."
As the focus continues to shift to using Google workspaces for education, students are realizing the importance of not just knowing how to use the tools offered but also how to best leverage them for teacher effectiveness and student engagement, Newlin said.
"During the COVID state, teachers who had been hesitant to use technology have discovered they are relying on technology more and more," she said. Although it has been mind boggling for some, it has been super exciting for the field of education. I believe we will see a huge influx of teachers using technology in their classrooms even as we move away from a COVID state."