Warhawk Weekly 4-27: Vaccination clinic; MBA honors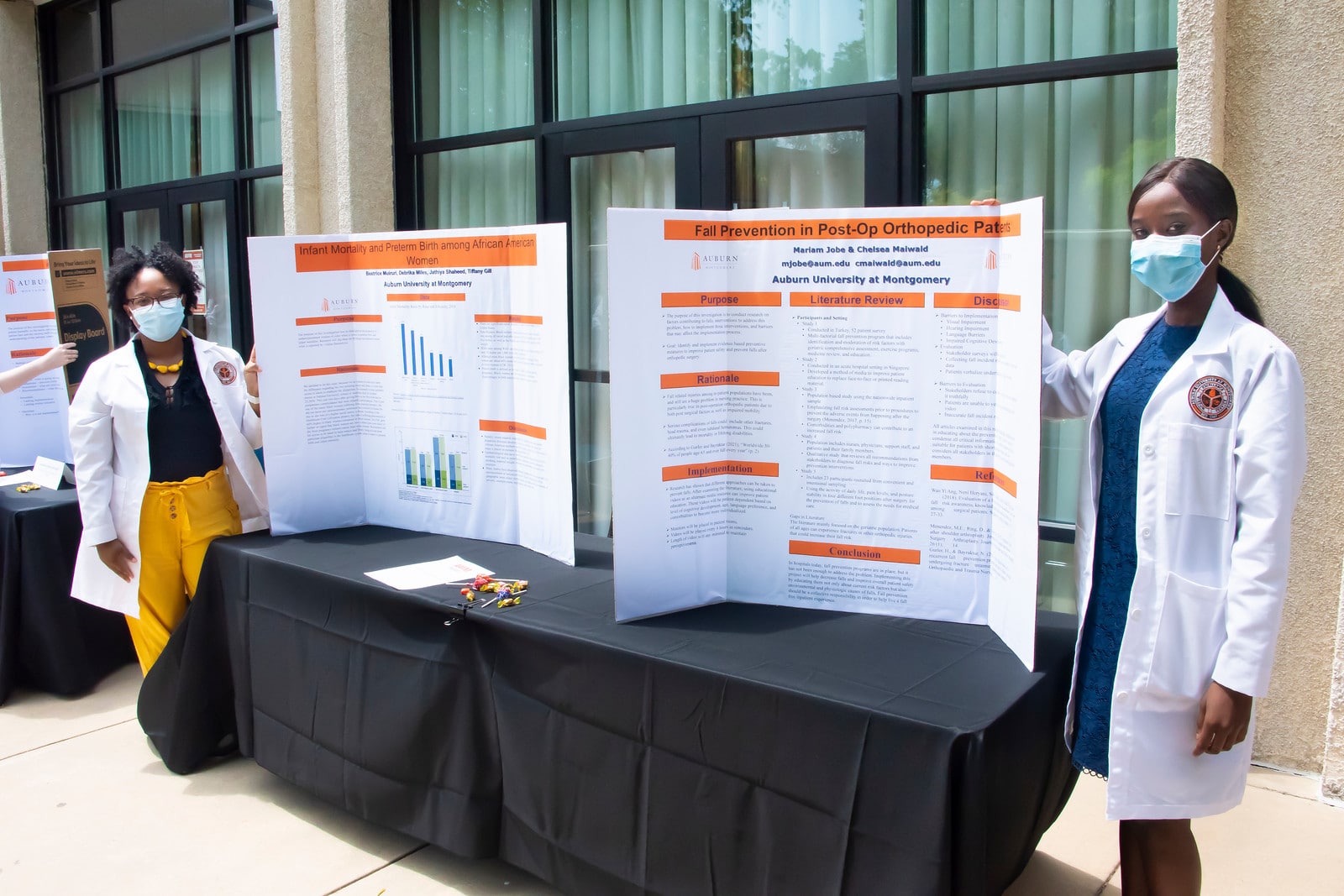 AUM students earn top honors at university-wide research symposium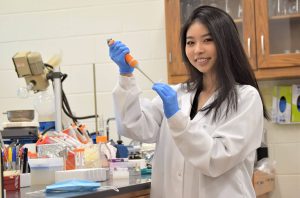 Three students from Auburn University at Montgomery's College of Sciences earned top honors at the Auburn University-hosted "Auburn Research: 2021 Student Symposium."
AUM senior Shalom Kim won first place in the undergraduate STEM oral presentation category for her research titled "Remdesivir Triphosphate blocks DNA synthesis and promotes exonucleolytic activity of mitochondria DNA polymerase gamma."
Kim explored the long-term effects of Remdesivir, the first antiviral drug approved by the FDA for the treatment of COVID-19, with the support of AUM student Cody Grier in the Department of Chemistry. Kim and Grier were mentored by Assistant Professor of Chemistry Greg Ciesielski and his research associate Elena Ciesielska.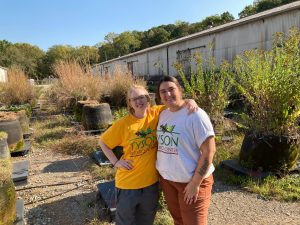 AUM students Haley Hobbs and Tovah Hickman received a "Best Undergraduate Student Poster" award for their research project titled "Does snail preference to nonnative plant species play a role in shaping plant communities in Alabama?" They were mentored by Claudia Stein, assistant professor of biology and environmental science.
The annual student research symposium — held virtually March 29 – April 2 — gives students an opportunity to showcase their work university-wide and with the general public. Nearly 350 undergraduate and graduate students from Auburn University and AUM participated in this year's event. In all, 63 students earned awards for their research and creative scholarship posters and oral presentations.
University hosts COVID-19 vaccination clinic

AUM students, employees, and family members 16-and-over can reserve appointments to receive Pfizer-BioNTech COVID-19 vaccines Thursday and Friday at the Wellness Center.
The second shot of the two-dose regimen will be given May 21.
Vaccinations are free, and no insurance is required. Vaccinations are given on an appointment-only basis.
AUM has administered vaccinations to more than 6,000 students, employees and community members. Other than expected and temporary side effects, no adverse reactions have been reported.
Online MBA program earns national recognition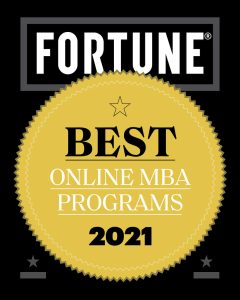 AUM's online MBA program ranks among the best in the nation, according to Fortune.
The publication released its inaugural ranking of the best online MBA programs on April 26, ranking AUM 63rd nationally and first among public Alabama universities.
"We are delighted to be honored by Fortune," AUM College of Business Dean Ross Dickens said. "This recognition underscores our commitment to quality, as well as convenience and flexibility for students who are balancing career and family demands. During the COVID-19 pandemic, in particular, we have found that our students appreciate the self-paced environment we offer."
AUM's MBA program allows students to choose online, in-person, or hybrid (a blend of online and campus-based) learning options. Students complete a 10-course program that helps them build knowledge and skills in accounting, marketing, finance, data analysis, information management, strategic analysis, business communication, and personnel management.
Students can complete the program in three semesters, if taking a full course load, while most graduate within two years. While the program traditionally requires a GMAT score as part of the admissions process, standardized test scores have temporarily been waived during the COVID-19 pandemic.
Fortune's rankings factored in a program assessment, average GMAT scores and undergraduate grade point averages, student body size, alumni outcomes, "brand score," and program prestige.
Meet the 2021 Chancellor's Scholars
Auburn University at Montgomery has selected a student from each of its colleges for recognition as 2021 Chancellor's Scholars.
Chancellor's Scholars are selected on the basis of outstanding scholarly achievements, as well as excellence in leadership and service.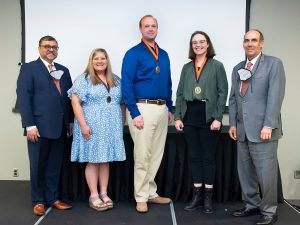 The 2021 Chancellor's Scholars are:
College of Business: Samuel Steigert
College of Education: Bethany Faust
College of Liberal Arts & Social Sciences: Kasey Badger
College of Nursing & Health Sciences: Dallas Choate
College of Sciences: Matthew Little
AUM recognized as Military Spouse Friendly School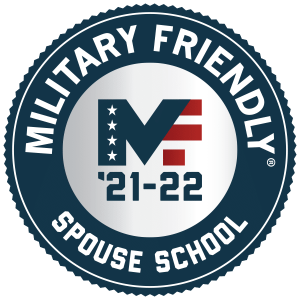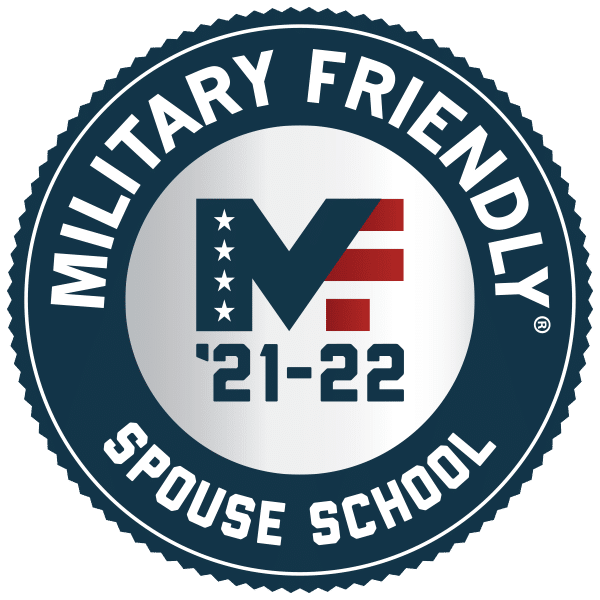 AUM has been recognized for being a university where military spouses can thrive in pursuit of a college degree.
AUM was named to the 2021-2022 Military Spouse Friendly® School list compiled by Viqtory.
Institutions earning the designation were evaluated using public data sources and responses from a proprietary survey. More than 1,200 schools participated in the 2021-2022 survey, with 747 schools earning the designation as a Military Friendly School.
The Military Spouse Friendly survey measured institutions' abilities to meet thresholds for student retention, graduation, job placement, loan repayment, and persistence toward degrees, among other factors.
Curtiss Course Critiques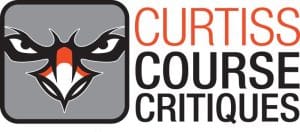 What did you enjoy most about your spring semester courses?
What could use improvement?
Your feedback matters. Submit a Curtiss Course Critique. It's paperless and confidential. Evaluations for full-term courses are open through tomorrow.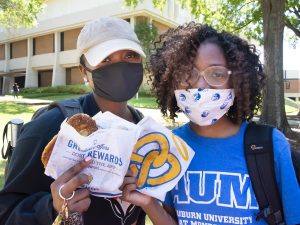 Get event updates from Curtiss
 Stay in-the-know about can't-miss campus events via text message. Enroll in AUM365 and get the 4-1-1 from Curtiss The Warhawk himself. Text curti$$ to 334-398-6025 to receive reminders about upcoming happenings.
WASC seeking internal candidate for associate director position
The Warhawk Academic Success Center has initiated an internal search for the following position: Associate Director of Academic Success Programs.
Internal candidates for the position should submit their applications by April 28.
COVID-19 dashboard updates
AUM will continue to provide weekly reporting on its COVID-19 dashboard with results of testing conducted through Warhawk Health Services, as well as self-reported positive test results by students and employees to Student Affairs and Human Resources.
In addition to wearing face masks on campus and observing social distancing, students and employees are encouraged to utilize the AUM Healthcheck symptom monitoring tool.
View the dashboard: https://www.aum.edu/aumdashboard