Continuing Education
Alabama Society of Certified Public Managers
The Alabama Society of Certified Public Managers(R) (ASCPM) exists to promote ongoing education, partnership, and cooperation in public service. CPM participants and graduates may become a member of ASCPM which has many direct benefits including attending monthly meetings where guest speakers provide updates on issues relevant to public leadership and governance. Several seminars are offered throughout he year, and each of them have been approved to meet elective requirements of the CPM Program.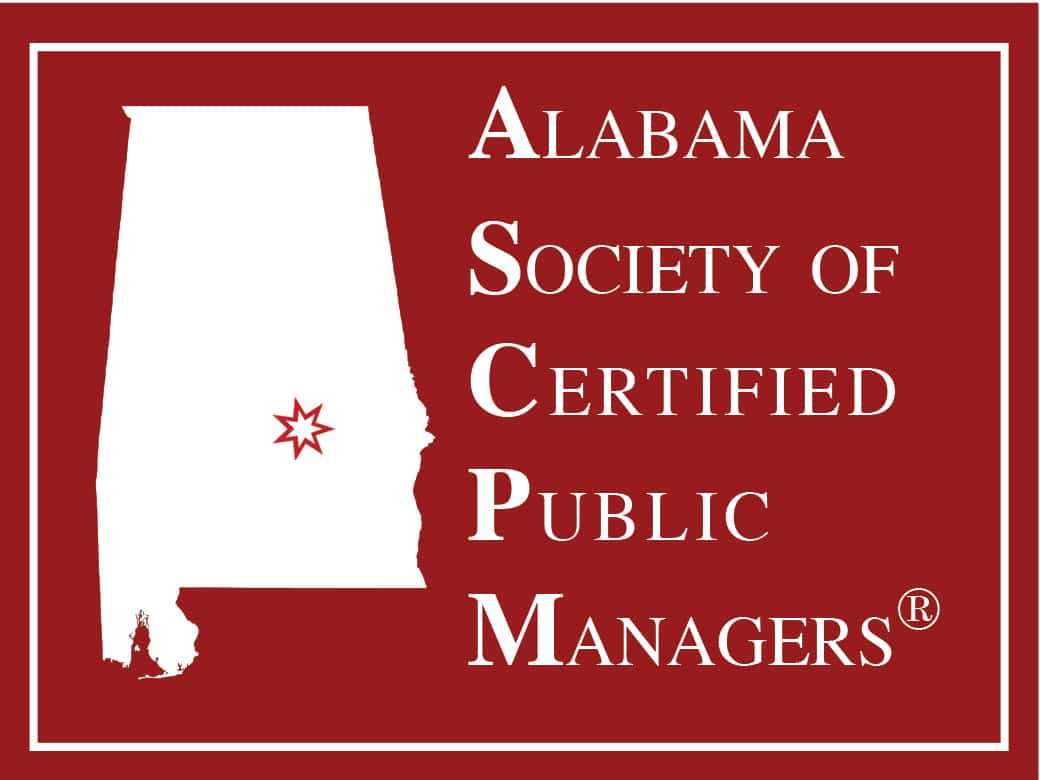 2022 Schedule of Events
All meetings take place from 11:30-12:30pm.
February 16
March 15
April 14
May 11
June 21
August 19
September 22
October 27
November 16
December 9
2023 ASCPM
President
Adrienne L. Griffin, CPM
The Retirement Systems of Alabama
Adrienne L. Griffin, a native of Montgomery, Alabama, is a double graduate of Auburn University at Montgomery. She is the 2023 President of the Alabama Society of Certified Public Managers (ASCPM). She holds two Bachelors of Science degrees with a concentration in Accounting and Finance.
Adrienne has worked with the State of Alabama for over twenty years. She is the Accounting Operations Manager at The Retirement Systems of Alabama. In the course of her career, she has been responsible for being a subject matter expert for project implementation systems, budgeting and forecasting, analyst for comprehensive accounting principles, and financial reporting.
Adrienne has served on the ASCPM Board of Directors and the chair of the Nominations and Elections committee. She is a member of the American Institute of Certified Public Accountants (AICPA) and Alabama Society of CPAs (ASCPA).
Adrienne also serves in advisory capacities on two non-profit organizations based in Montgomery, Alabama as treasurer – Beautifully Bald and Next Level Volleyball Club. Beautifully Bald was created to promote aesthetics for individuals diagnosed with cancer and other chronic illnesses. Adrienne represents Beautifully Bald as a speaker and survivor. Next Level Volleyball Club was formed to train and coach young women in the surrounding community to compete on a national level. Adrienne has been coaching volleyball and mentoring young ladies for seventeen years.
Adrienne is the mother of three girls – Asha (currently serving in the United States Air Force), Ashlyn (Kennel Manager at local veterinarian clinic), and Ayana (sophomore in high school).
Officers
President
...
Adrienne L. Griffin, CPM
President Elect
...
Celestianna Taylor, CPM
Secretary
...
Sandi Taylor, CPM
Treasurer
...
Renee' S. Reese, MAcc., CPM, CGFM
Board Members
Shemekwa Farrow, CPM – 2023-2025
Shawn Stewart, MSHS, CPM – 2023-2025
Alabama Department of Insurance
Teresa Scroggins, CPM – 2021-2023
State Employees' Insurance Board
Ronada Anderson, LMSW – 2021-2023
Alabama Department of Public Health
Nicole Boswell, CPM– 2022-2024
Alabama Department of Insurance
Barbi Lee, CPM– 2022-2024
Alabama Real Estate Commission
Immediate Past President
Ben Barlow, CPM, LD, SLP
Alabama Department of Finance
2023 ASCPM
Scholarship Recipient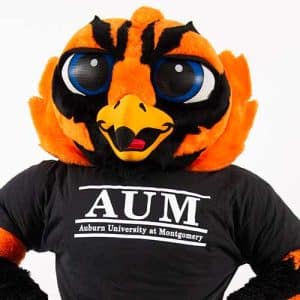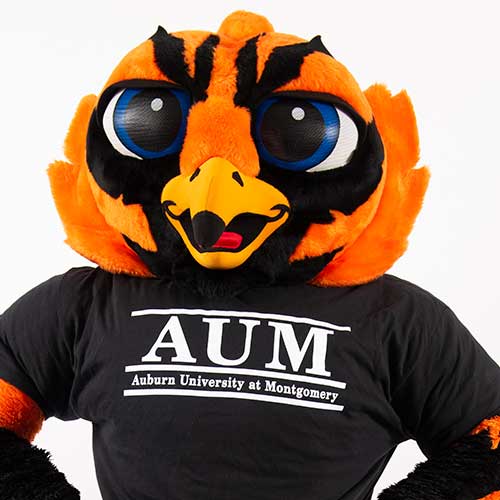 Tawanna Bedgood
Safety & Wellness Manager
ABC Board Human Resources Division
Tawanna Bedgood is a Luverne, Alabama native.  She is a true Human Resources Practitioner at heart, in spirit, and in her career.  Her hunger for learning and success has resulted in four (4) promotions throughout her nineteen (19) years and  eight (8) months career with the State of Alabama, where she now serves as the Safety & Wellness Manager in the ABC Board Human Resources Division.
Tawanna's desire to prepare herself for continued upward mobility influenced her decision to return to college after thirty (30) years and is now a  2021 graduate of Columbia Southern University with a Bachelor of Science degree in Human Resource Management.  During her enrollment, her GPA initiated her induction into the National Society of Leadership and Success (NSLS).  Additionally, she is a member of the Society for Human Resource Management (SHRM)  National and a Board Member of the local SHRM-Montgomery Chapter.
In 2022, Tawanna's passion for equipping the youth with knowledge and resources for preparation to join the workforce led to her first volunteer speaking engagement with a group of girls at one of Alabama's Girls Ranches.  It is her goal to reach as many youth as she can, for as long as she can.
Tawanna is a proud mother of four (4) children, grandmother of two (2) grandchildren and expecting a third in February.  In her spare time, she enjoys loving, protecting, and caring for her family and friends, being a member of the Praise & Worship Team and Singles in Progress (SIP) ministries at her church, reading, and encouraging the youth to be who God says they are and not who their mistakes or others say they are.  Her quote is "There is power in knowing your true IDENTITY".