Warhawk Weekly 9-5: Durr Lecturer; $1,000 scholarship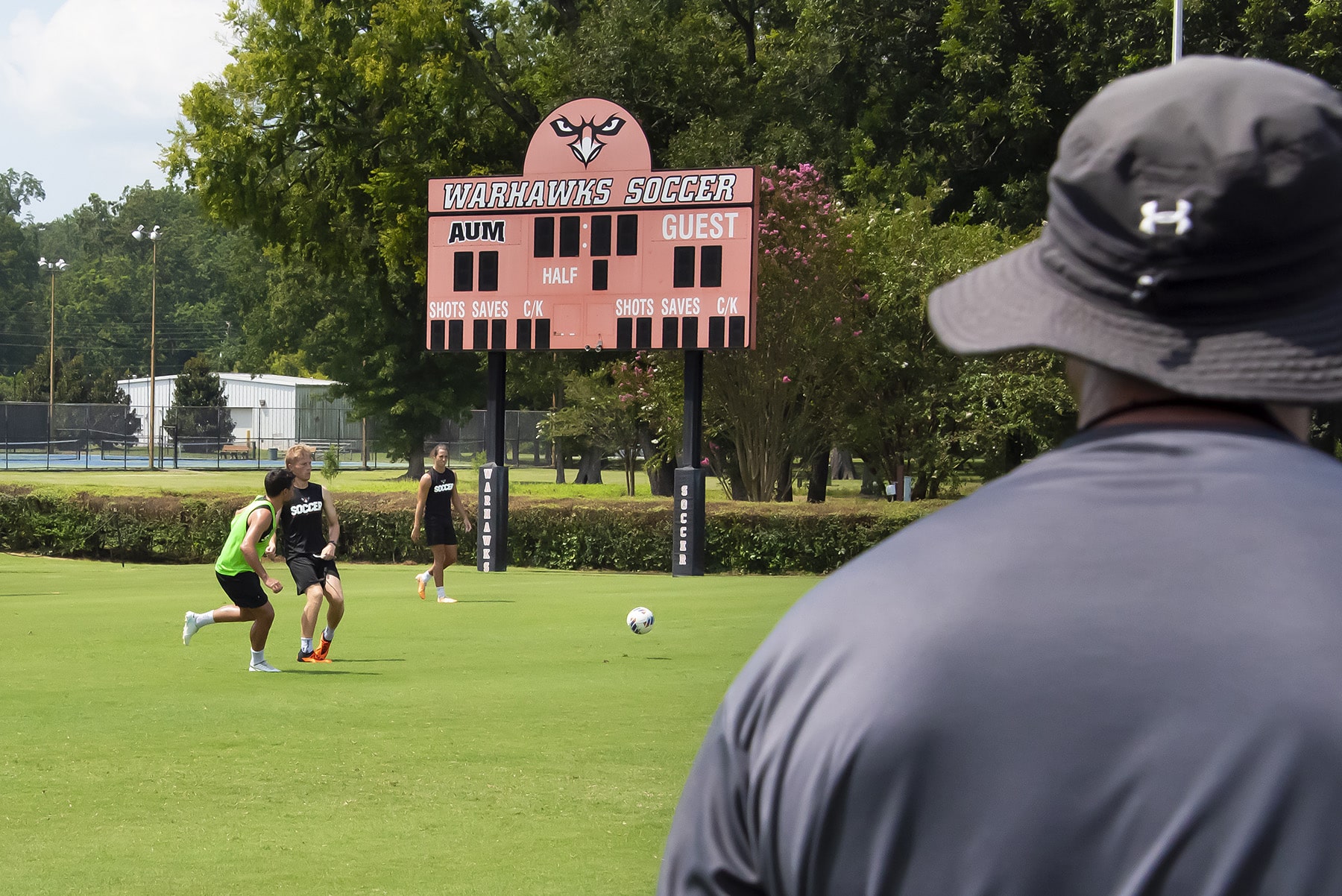 AUM welcomes Donna Brazile as Durr Lecturer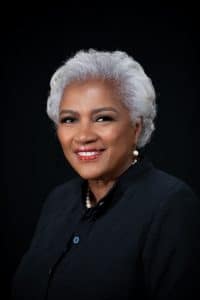 Auburn University at Montgomery will welcome Emmy- and Peabody Award-winning media contributor, veteran political strategist and New York Times bestselling author Donna Brazile as its 2023 Clifford & Virginia Durr Lecturer.
Brazile will discuss the process of building unity in an era of polarization, as well as the role of civil liberties and civic virtue in society, on Thursday, Sept. 28, at 6 p.m. at the Alabama Shakespeare Festival. The event is free and open to the public, but seating is limited. Guests are encouraged to register in advance to reserve a seat.
Brazile currently serves as a member of the Democratic National Committee's Rules and Bylaws Committee and has contributed to a variety of media outlets, including ABC News, USA Today and The Grio. She ran the campaign of former Vice President Al Gore and served as interim chair of the DNC, as well as its Voting Rights Institute. Her books include the 2004 best-selling memoir, "Cooking with Grease: Stirring the Pots in American Politics," and the 2017 New York Times best-seller "Hacks: The Inside Story of the Break-Ins and Breakdowns That Put Donald Trump in the White House."
In 2019, Brazile earned an NAACP Image Award for Outstanding Literary Work, Nonfiction. Brazile serves as chair of the J. William Fulbright Foreign Scholarship Board and as an adjunct professor at Georgetown University. Previously, Brazile served as the King Endowed Chair of Public Policy at Howard University and as a fellow at the Institute of Politics at Harvard Kennedy School. Brazile also has a number of acting credits, including cameo appearances on CBS' "The Good Wife" and Netflix's "House of Cards."
Earn a $1,000 scholarship in the Durr Essay Contest
AUM's upcoming Durr Lecture Series event offers an opportunity for full-time undergraduate students to earn scholarships through an accompanying essay competition.
The 2023 Durr Essay Contest will offer a $1,000 scholarship for the winner, and $500 scholarships for second- and third-place finishers.
To compete, students should submit essays between 1,000 and 1,500 words to [email protected] by 11:59 p.m. on Sept. 15. Entrants are asked to, "Discuss an instance in which you, someone you know, or someone historical or in the news took a moral or ethical stand to do the right thing, even though it was not popular. One example occurred in 1955 when Clifford and Virginia Durr bailed Ms. Rosa Parks out of jail after she was arrested for not moving to the back of the bus, despite the possibility that this action could hurt Mr. Durr's law practice and make them both outcasts in Montgomery. For the person you select, describe why the stand they took was unpopular and also explain why it was the morally right thing to do."
Essays should be typed in Times New Roman, in 12-point type, and double-spaced. Submissions should include the author's name and contact information. The subject line should read "Durr Essay Submission."
'Behind the Uniform' explores trauma, stress of law enforcement
Join the discussion about role of police in society, the stress law enforcement officers face, and strategies for promoting mental health and wellness among police during Thursday night's Author Talks event at 6:30 p.m. in Taylor Center 230.
AUM author and graduate student Shubanghi Singh will discuss her book, "Behind the Uniform: Not Just a Cop." The event is free and open to the public.
Keep up with AUM soccer, volleyball
The AUM men's soccer team opened the season over the weekend with a strong showing, knocking off St. Leo 1-0 before tying Tampa 1-1.
This week, cheer on the women's soccer team at home games against Lynn University at 5 p.m. Friday, Sept. 8, and Albany State University at 1 p.m. Sunday, Sept. 10. Both games will be played at the AUM Soccer Complex. Come out to support the men's soccer team at home against the University of Mobile at 7 p.m. Saturday, Sept. 9, at the AUM Soccer Complex.
Volleyball improved to 3-1 with a 3-1 win over Albany State, while freshman Basil Koech set a school record in the 5K, running it in 15:39.60 to finish eighth at the recent Foothills Invitational. Watch live streaming of AUM volleyball playing at the 2023 Rollins College Invitational in Winter Park, Fla., this week as AUM plays against:
Florida Institute of Technology (FIT) at noon Friday, Sept. 8
Bluefield State at 4:30 p.m. Friday, Sept. 8
Chadron State at 2:30 p.m. Saturday, Sept. 9
Rollins at 6:30 p.m. Saturday, Sept. 9
Faculty workshops focus on teaching, learning 'out of the box'
AUM faculty from all disciplines will have an opportunity to engage in campus-based professional development through workshops offered by the College of Sciences.
Sessions focused on "Teaching and Learning Out of the Box" will be held Friday, Sept. 8, from 11 a.m. to 3:30 p.m., and Friday, Sept. 22, from 9:30 a.m. to 2 p.m. in Taylor Center 223 and 230, respectively. The workshops are supported by a grant by the Howard Hughes Medical Institute. Faculty may register by contacting Chelsea Ward at [email protected].
The identical sessions will explore the following themes:
Teaching for our brains
Designing class time for engagement
So you want your students to write?
Supporting our students inside and outside the classroom
Designing assignments for integrity
Didn't they learn that in UNIV?
After the workshops, faculty will be invited to sign up for working groups and clinics with facilitators to explore different themes more deeply. Faculty who complete four to six themes will receive a $400 stipend and will be eligible to apply for a sponsored course redesign. Sponsored faculty will be able to receive a $1,500 stipend to redesign their course in the summer. Course redesign proposals must include at least two of the themes participants have engaged with over the course of the year and provide an overview of how they will engage with facilitators to support redesign.
Get updates on campus events
There's an easy way to keep up with all of the fun events offered on our campus. Enroll in AUM365 and get the 4-1-1 from Curtiss The Warhawk himself. Text curti$$ to 334-398-6025 to receive reminders about upcoming happening.