Warhawk Weekly 4-25: Undergraduate research; NCAA bids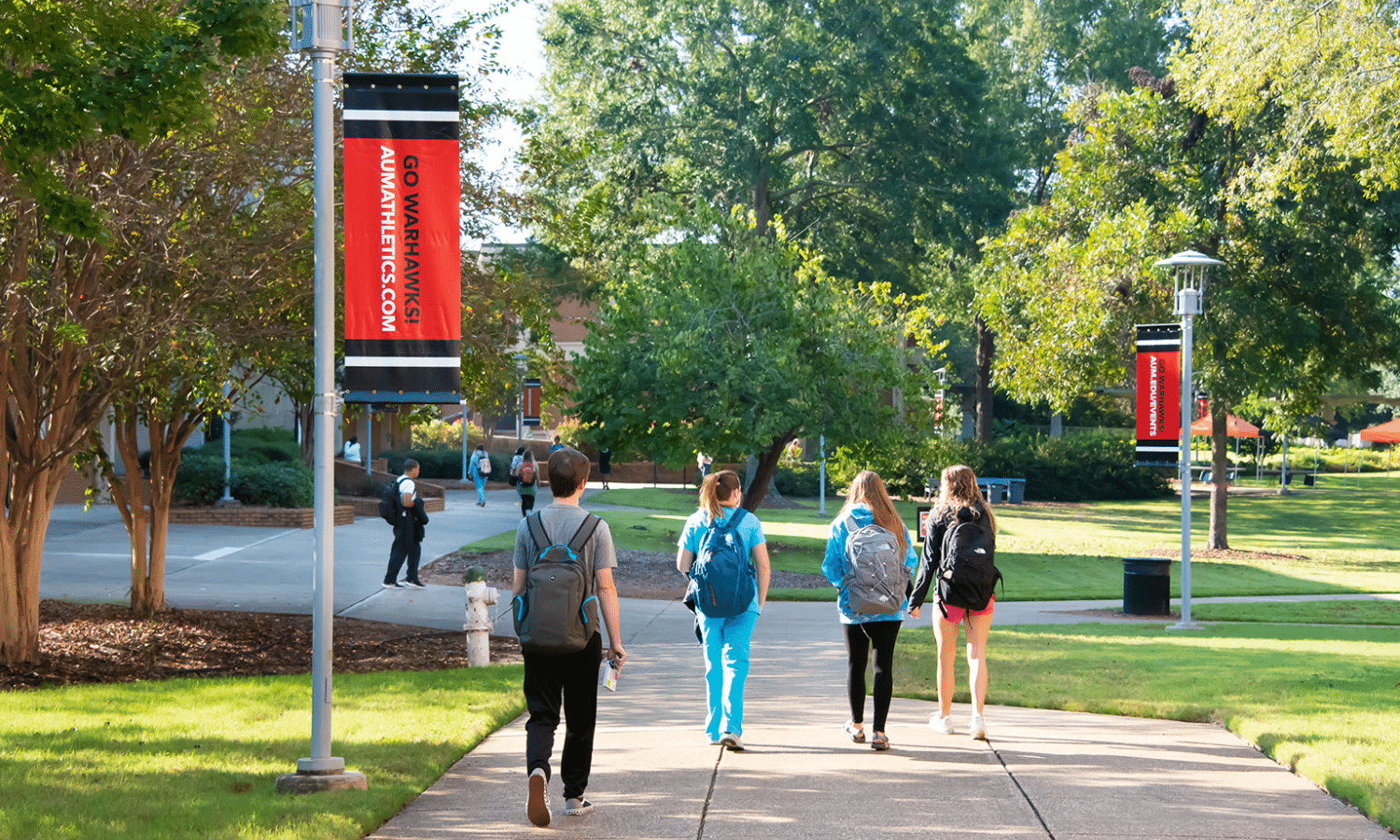 University highlights undergraduate research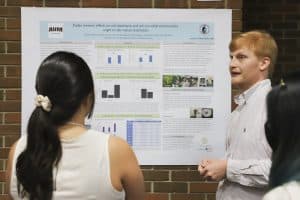 Auburn University at Montgomery will celebrate the its Third Annual Undergraduate Research and Creative Activity Celebration on Friday, from 11 a.m. to 2 p.m.
Hosted by AUM's Experiential Education & Engagement Center, the event features research poster presentations by undergraduate students. The ability to engage in meaningful research at the undergraduate level, often alongside faculty, can lead to publications for the students and provide a spring board to graduate-level work.
Events will take place in Taylor Center 230 and Goodwyn Hall.
Students will engage in poster presentations from 11 a.m. to 11:30 a.m. and 1:30 p.m. to 2 p.m. Other agenda items include faculty speaker Ann Marie O'Neill, student speaker Omar Brito-Estrada and Management Information System competition recognition by Jim Locke.
Men's, women's tennis teams earn NCAA bids
AUM's women's tennis team will play in the NCAA Division II tournament for the second consecutive year, while the men earned the first NCAA postseason bid in program history.
Send them off in style on Wednesday, April 26, at 11:45 a.m. in the AUM Athletics Complex parking lot. Free Dunkin' Donuts will be available for attendees.
The AUM women and men each earned No. 6 seeds in the NCAA Division II South Region tournaments. The men will open play Friday, April 28, against No. 3-seeded Barry University at St. Leo (Fla.) University. The AUM men reached the finals of last weekend's Gulf South Conference tournament and enter postseason play with a 16-8 record.
AUM's women will take on third-seeded St. Leo Monday, May 1, in Fort Lauderdale, Florida. The Warhawks, who are 18-5 overall, are coming off a semifinal berth in the Gulf South Conference tournament.
In other action, the AUM baseball team will host Spring Hill College today at 4 p.m. before opening a three-game road series at Alabama-Huntsville on Friday. The AUM softball team (31-14), which swept 13th-ranked Valdosta State last weekend, will open its three-game series at Alabama-Huntsville on Friday. UAH leads the Gulf South Conference softball standings, while AUM is third.
Godwin earns praise in 'Voice' finale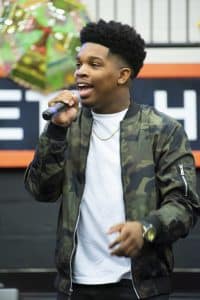 While AUM junior Jerome Godwin III was eliminated from NBC's "The Voice" in a narrow decision, he earned high praise from a music industry legend.
Reba McEntire, known as the "Queen of Country Music," praised Godwin's vocal ability after serving as a "mega mentor" for Season 23 of the popular reality series.
"When I first heard Jerome, I was fascinated by the roundness of his voice," McEntire said of the AUM biology major and Honors Program student. "Jerome, 20 years old and singing like that, he's got a great talent."
During the show's "knockout" stage on Monday night, Godwin was matched up with another signer, Ross Clayton, for solo performances that would ultimately decide whether they would be able to continue their pursuit of emerging as "The Voice." Godwin performed a cover of Lewis Capaldi's "Somebody You Loved," while Clayton selected "Dirty Work" by Steely Dan.
Both vocalists were members of judge Niall Horan's team. Horan, their coach, ultimately had to decide which performer would continue on the show. While Horan chose Clayton, he praised Godwin's performance and consistency.
"… You're an incredible singer, there's no doubt about it," Horan told Godwin.
Public relations students earn statewide award
AUM's Public Relations Council of Alabama (PRCA) student chapter earned a statewide award for their work in celebrating the international cultures within AUM Athletics.
Students Sierra Hall (former president, graduate), Cameron Grant (president), Keturah Stone (vice president), Wylie Edwards, Mason Lawrence, Penton McNider, Shania McReynolds, and DeShala Wilkins each contributed to the Student Medallion Award-winning entry in the Special Events category of PRCA's Medallion Awards.
The entry, "Candy Around the World," was a cultural event celebration to support AUM Athletics and international students in Fall 2022. It highlighted the candy of the cultures represented within the athletic department. There are over 16 countries represented by student-athletes at AUM.
PRCA-AUM is advised by Associate Professor of Public Relations Eunyoung Kim.
Students interested in joining PRCA-AUM should contact Dr. Kim at [email protected].
Simões presents at annual SOBIE conference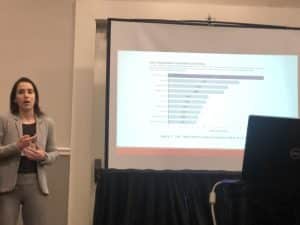 AUM graduate student Julia Simões' research on the use of data visualization and data analysis in classroom settings earned her an invitation to present at the Society of Business, Industry and Economics (SOBIE) 2023 Academic Conference.
Simões, a management information systems major, found through her research project, "Teaching Data Visualization with Netflix: A teaching case using Kaggle and Power BI," that instructors who use innovative data visualization and data analysis tools in academic settings maximize students' learning experience. She presented her findings at SOBIE's annual conference held April 12-14 in Destin, Florida.
"Through my research project, I found a relationship between the use of teaching case studies and data visualization skills," she said. "I recognized that by using teaching case studies and an engaging dataset file to teach data visualization, instructors can bring innovation, critical thinking and ultimately data communication to the classroom."
For her research project, Simões developed a teaching case that aims to inspire students and faculty to make use of Power BI, a data visualization software from Microsoft, and Kaggle, a web-based platform containing numerous free datasets, in a real-world classroom setting. To make the teaching case "a fun and engaging process," she chose a Netflix dataset to create a visualization dashboard, or infographic, to help make sense of the complex data. She conducted her research with Zack Jourdan, associate professor of information systems in AUM's College of Business.
AUM professor explores world of fintech
Fintech, the use of technologies in financial services, is rapidly emerging as a popular issue in academic research and the business press.
AUM Associate Professor of Information Systems Zack Jourdan recently collaborated with faculty from Appalachian State University and Texas Tech University to evaluate 216 research articles on fintech published in top journals for finance and information systems.
Jourdan and his fellow researchers documented their findings in the paper "Fintech: A content analysis of the finance and information systems literature," which has been published in the April online issue of Electronic Markets, a prestigious international, peer-reviewed journal.
For the team's research project, Jourdan helped to collect, synthesize, and analyze both the research strategies and content of literature related to finance and information systems that was published in the last 20 years. The researchers also discussed the implications of the findings and proposed an agenda for future research efforts.
'You've Been WASC'd' recognizes two faculty members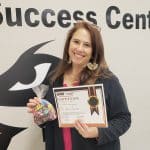 AUM faculty members Lee Farrow and Brooke Burks have earned "You've Been WASC'd" awards for their outstanding contributions to AUM.
"You've Been WASC'd," a new award established by the Warhawk Academic Success Center (WASC) in spring 2023, recognizes outstanding faculty and staff members who actively facilitate student engagement and support retention efforts by donating their time and knowledge to enhance WASC programming. Faculty and staff members are also honored for demonstrating exceptional dedication to fostering a success-oriented mindset and self-efficacy among AUM students.
In January, Farrow, chair of the Department of History and World Cultures, was honored for her efforts to help students understand academic dishonesty and avoid it.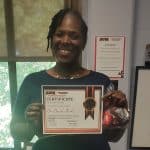 Burks, chair of the Department of Curriculum, Instruction, & Technology, was recognized for her continuous support and engagement in various WASC programs such as WASC Wednesday, First-Gen Take-Off Tuesday, and First-Gen Celebration Week.
Be on the lookout to see who gets WASC'd next!
Create a legacy through a class gift
Graduating in May? Make your mark and leave a legacy! Graduates who make a gift of $20.23 or more will receive a commemorative medallion to wear at commencement.
Try out for the AUM Cheerleading team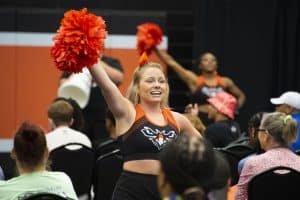 Got spirit and the ability to perform a back handspring? You could qualify for scholarships worth $1,000-$2,500 as a member of AUM's award-winning cheerleading team.
Tryouts will begin Friday, April 28, at 4 p.m. at the AUM Wellness Center. The sessions are open to incoming freshmen, transfer students and current AUM students.
Requirements for candidates include cheer and dance, tumbling (back handspring preferred), stunting (fundamental and advanced skills), jumps and a grade point average of at least 2.5.
Get updates on campus events
Don't get left out of important campus events. There's an easy way to keep up with what's happening each day. Enroll in AUM365 and get the 4-1-1 from Curtiss The Warhawk himself. Text curti$$ to 334-398-6025 to receive reminders about upcoming happening.