Warhawk Weekly 4-18: First Cultural Festival; Chancellor's Business Breakfast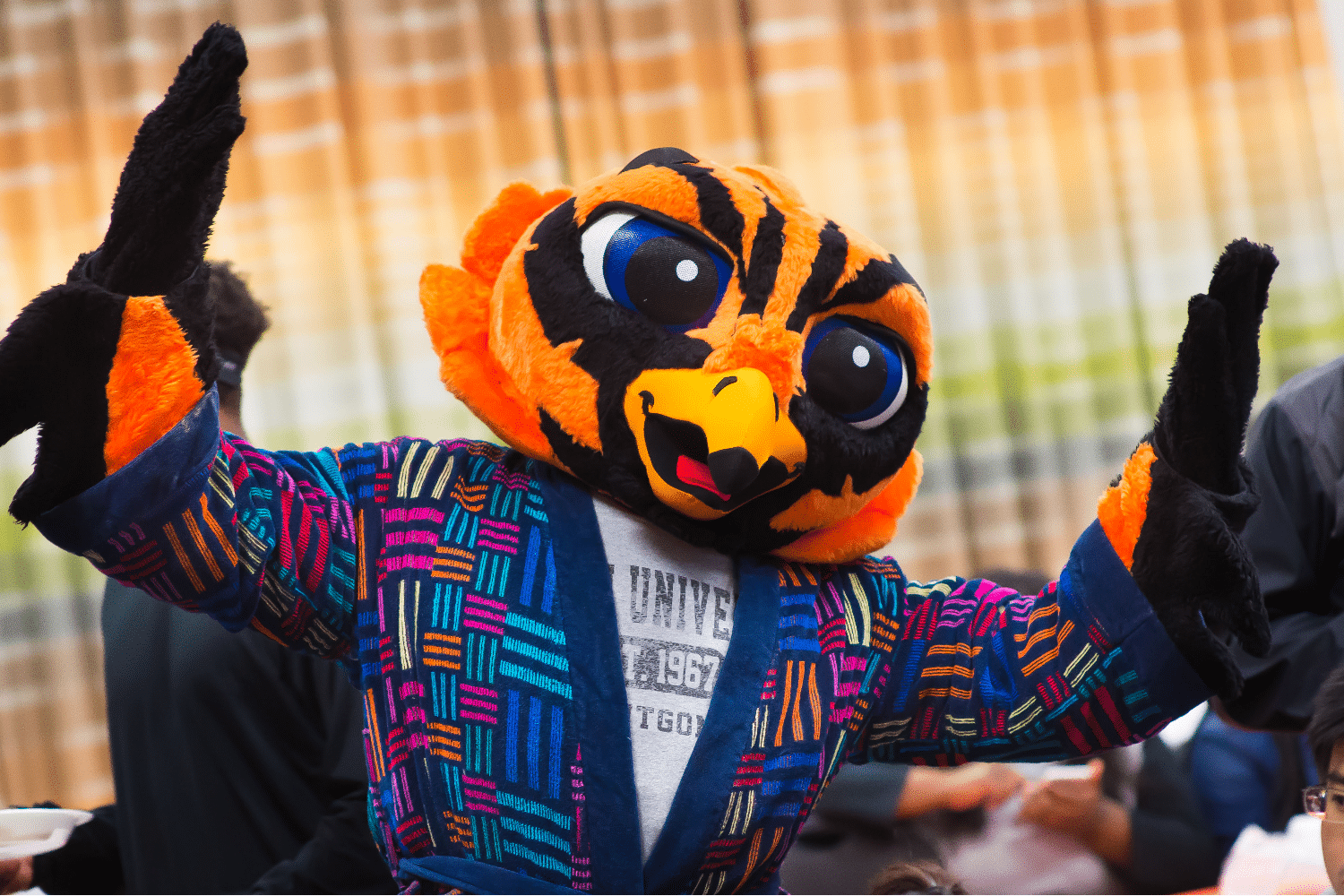 Students, faculty show talents at Cultural Festival
Auburn University at Montgomery's first Cultural Festival started off strong with dance and music performances celebrating some of the 40 nationalities represented within the campus community.
Among the vocal performers were AUM biology major and NBC "The Voice" contestant Jerome Godwin, the Jammin' Warhawks faculty and staff band led by Police Chief Brenda Mitchell, AUMCapella (featuring students Sara Paige Baggett, Grace Brennan, Christa Burns, Moriah Henry, Amberly Jones, Azura Murphy, Alexis Swinney), Tathagata Bhattacharya, Lisa Henderson and E. Ayitey.
Rebecca May, Rashmi Roy, Swati Dey and Lei Wu were among the AUM faculty and staff who impressed the crowd through either dance demonstrations or instrumental talents.
Chancellor's Business Breakfast to feature NASA official
Don Krupp, associate program manager for NASA's Human Landing System (HLS) program, will serve as the keynote speaker for the AUM Chancellor's Business Breakfast Series on Thursday, April 20.
The event will take place at 7:30 a.m. at the RSA Activity Center.
In addition to advising and assisting the HLS program manager, Krupp oversees all program office business operations, strategic planning and communication, staffing, data management and cybersecurity.
Graduate Studies webinar offers info about AUM programs
If you missed the recent Graduate Studies Preview Night, there's another opportunity to learn about the master's degree options AUM offers. Join the Graduate Studies webinar via Zoom on Wednesday, April 19, from 11 a.m. to noon.
Learn about scholarships, degree options and more. Register now!
Tennis teams open GSC Championships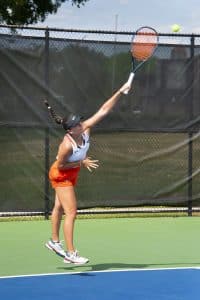 AUM's men's and women's tennis teams will enjoy familiar surroundings this week during the Gulf South Conference Tennis Championships.
The tournament will be played at Montgomery's Lagoon Park and O'Connor Tennis Center. The women enter the tournament as the No. 2 seed and will open quarterfinal play Thursday at 10 a.m. at the O'Connor Center against Montevallo, with the winner advancing to Friday's 10 a.m. semifinal at Lagoon Park. The third-seeded men will face Mississippi College at 2:30 p.m. at O'Connor, with the winner advancing to Friday's 2:30 p.m. semifinal at Lagoon Park.
AUM's baseball and softball teams will each face Valdosta State for a three-game homestand. The baseball team will open play against the 19th-ranked Blazers Friday at 6 p.m., with a Saturday doubleheader beginning at 1 p.m.
The softball team opens play against the 9th-ranked Blazers Saturday at 1 p.m., with Game 2 to follow at 4 p.m. They will close out the series Sunday at 1 p.m.
Create a legacy through a class gift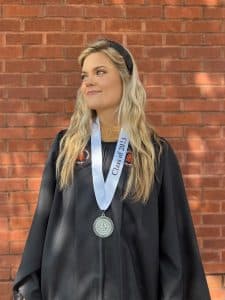 Graduating in May? Make your mark and leave a legacy! Graduates who make a gift of $20.23 or more will receive a commemorative medallion to wear at commencement.
Five faculty members earn tenure and promotion
AUM's Office of the Provost recently celebrated faculty who have been awarded promotion and/or tenure for the academic year:
Nick Bourke, promoted to Professor
Greg Ciesielski, promoted to Associate Professor with tenure
Jackie McNett, promoted to Associate Professor with tenure
Daniel Moody, promoted to Librarian III with tenure
Shanta Varma, promoted to Professor
Promotion and tenure, within a university setting, recognizes and rewards faculty members based on contributions to their profession as instructors and researchers.
Faculty/student team earns ADDY Award
A faculty and student team featuring Department of Fine Arts professors Nikhil Ghodke and Breuna Baine and senior graphic design major Jake Brownell earned the Silver ADDY Award in the 2023 District 7 American Advertising Awards for their "All in Alabama" campaign social media entry.
The ADDYs, among the most prestigious awards in the graphic design industry, recognize strategy and design, as well as outstanding creativity and innovation. The competition included entries from Alabama, Georgia, Tennessee, Louisiana and Mississippi.
Supported by a grant collaboration between AUM and the Alabama Commission on Higher Education (ACHE), the "All in Alabama" project focused on the creation of a social media campaign to help ACHE engage a target audience of students graduating from Alabama colleges and universities.
Ghodke has worked as a designer and art director for international clients for more than 15 years and served as the project's creative director, lead designer and animator. Baine has worked in branding, publishing, and packaging for more than 25 years.
Try out for the AUM Cheerleading team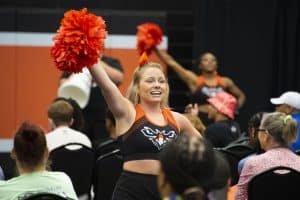 Got spirit and the ability to perform a back handspring? You could qualify for scholarships worth $1,000-$2,500 as a member of AUM's award-winning cheerleading team.
Tryouts will begin Friday, April 28, at 4 p.m. at the AUM Wellness Center. The sessions are open to incoming freshmen, transfer students and current AUM students.
Requirements for candidates include cheer and dance, tumbling (back handspring preferred), stunting (fundamental and advanced skills), jumps and a grade point average of at least 2.5.
Catch Theatre AUM's 'Uncle Vanya'
Theatre AUM will feature four remaining performances of "Uncle Vanya" by Anton Chekhov.
Directed by faculty member Mike Winkelman, the play follows the visit of an elderly professor and his much younger and glamorous second wife to a rural estate. Catch performances April 20-22 at 7:30 p.m. or April 23 at 2 p.m.
Admission is free to AUM students and employees.
Get updates on campus events
Don't get left out of important campus events. There's an easy way to keep up with what's happening each day. Enroll in AUM365 and get the 4-1-1 from Curtiss The Warhawk himself. Text curti$$ to 334-398-6025 to receive reminders about upcoming happening.