Warhawk Weekly 3-30: Grad Preview; Challenging White Supremacy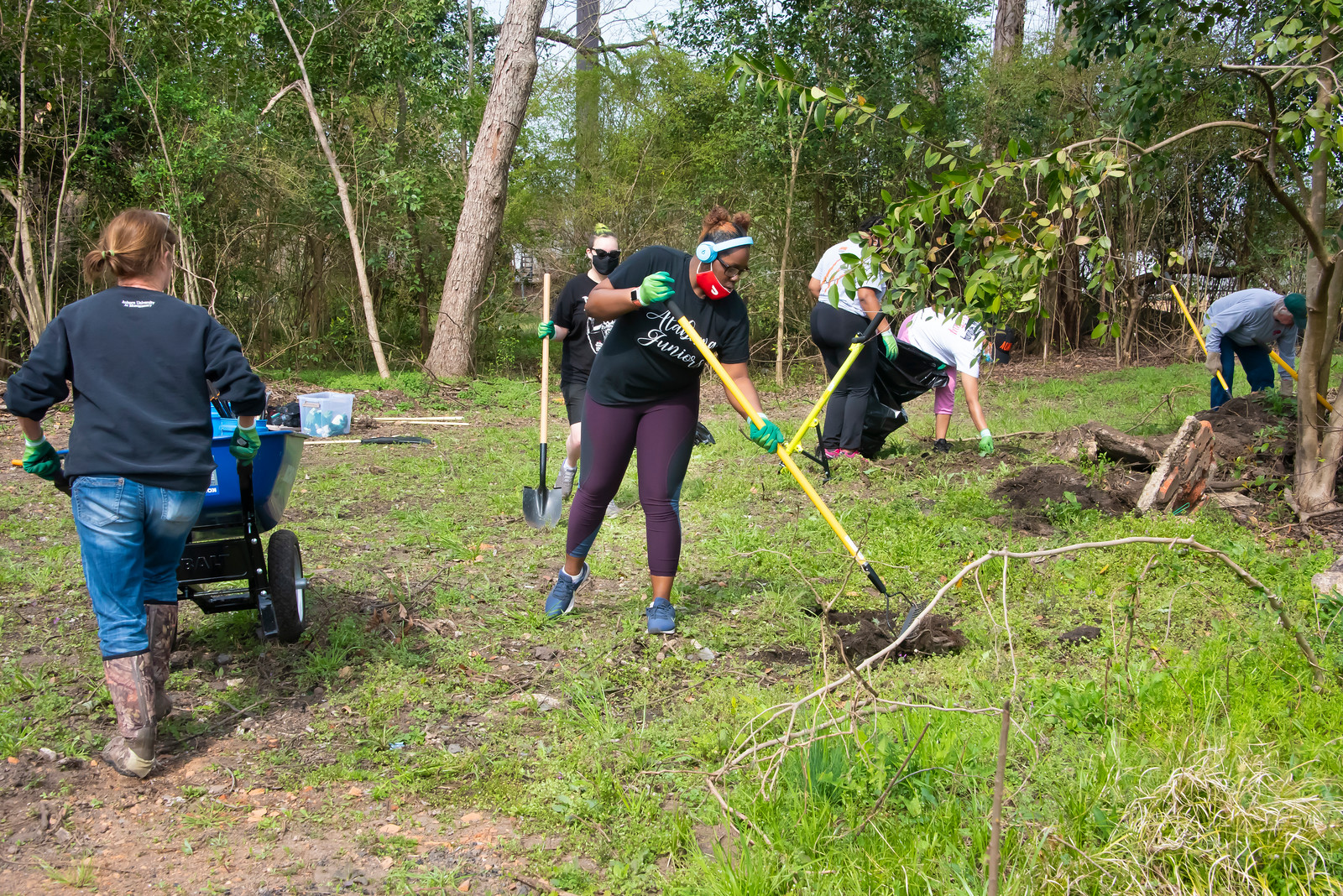 Join us for Virtual Grad Preview Night
Students who are close to completing their bachelor's degrees should make plans to join us for our Virtual Graduate Studies Preview event on April 13.
The online event will help you learn about our master's degree and doctoral programs, as well as the value they offer in your professional and academic growth.
Back to the top
Challenging white supremacy: Roots and responses
University of Alabama professors Bryan Fair and Richard Fording will discuss the history and roots of white supremacy and nationalism, as well as appropriate strategies to combat the threats they pose, during an April 6 event co-hosted by AUM's Southern Poverty Law Center on Campus and NAACP chapters.
Fair serves as the Thomas E. Skinner Professor of Law, while Fording is the Marilyn Jones Elmore and John Durr Elmore Endowed Professor of Political Science.
Scan the QR code in the event poster to receive a Zoom link, or join in-person in Goodwyn Hall 112.
Back to the top
Spring into a World of Art
AUM's Office of Global Initiatives will offer an afternoon of food and fun on Thursday, April 8, from 1-4 p.m. on The Quad that celebrates the creativity and cultural diversity of our campus.
Flex your creativity through painting or sketch or show off your footwork in Latin, African or belly dance fitness classes. Drop by for a cold drink, grab a BurgerFi lunch and stick around for prize raffles.
Learn more about World of Art.
Back to the top
Students: Get a jump on the job market
Students from all majors will have an opportunity to connect with potential employers through the upcoming Spring Career Fair hosted by the Career Development Center April 12-15. The event will take place virtually from 10 a.m. to 2 p.m. each day via the Handshake career management platform, which is accessible through the MyAUM portal.
When students enter the virtual career fair, they will have an opportunity to visit different employers represented through audio, video and chat features.
Back to the top
Get event updates from Curtiss
Keep up with campus activities via text message. Enroll in AUM365 and get the 4-1-1 from Curtiss The Warhawk himself. Text curti$$ to 334-398-6025 to receive reminders about all of our can't-miss campus events.
Back to the top
Find bargains at the Bookstore
Stop by the AUM Bookstore to score a bargain on select winter wear. Some apparel will be marked down to up to 40 percent off.
While you're there, check out the store's grab-and-go sandwich, salad and ice cream assortments for a quick snack.
Back to the top
Connect with your advisor
Are you registered for Summer or Fall semester classes yet? Connect with your academic advisor and keep your studies on track by utilizing Degree Works.
Back to the top
Show your spirit: Get involved with CAB & Curtiss
Are you a natural leader? Do you love to throw a good party? Are you good with people, full of spirit, and comfortable being the center of attention?
If the answer is "yes" to any of these, then perhaps you'd make a good fit for AUM's Campus Activities Board or "Friends of Curtiss" program. The application deadlines are coming up soon.
Campus Activities Board application.
Friends of Curtiss application.
Back to the top
Enroll in Sentinel Testing program
You can help "Protect Your Nest" by enrolling in the Sentinel Testing Program.
Open to all AUM students and employees, the random Sentinel Testing Program identifies potential asymptomatic cases of COVID-19 and provides an extra layer of protection for roommates, friends, professors, staff members, and family members with whom you may interact. Testing will take place twice a week.
In order to be elected for the Sentinel Testing program, you must create an account through the Verily platform.
Back to the top
COVID-19 dashboard update
AUM will continue to provide weekly reporting on its COVID-19 dashboard with results of testing conducted through Warhawk Health Services and the Sentinel Testing program, as well as self-reported positive test results by students and employees to Student Affairs and Human Resources. Reporting will be updated each Monday.
In addition to wearing face masks on campus and observing social distancing, students and employees are encouraged to utilize the AUM Healthcheck symptom monitoring tool.
Back to the top