Warhawk Weekly 2-21: Regional science fair; Bone marrow registry drive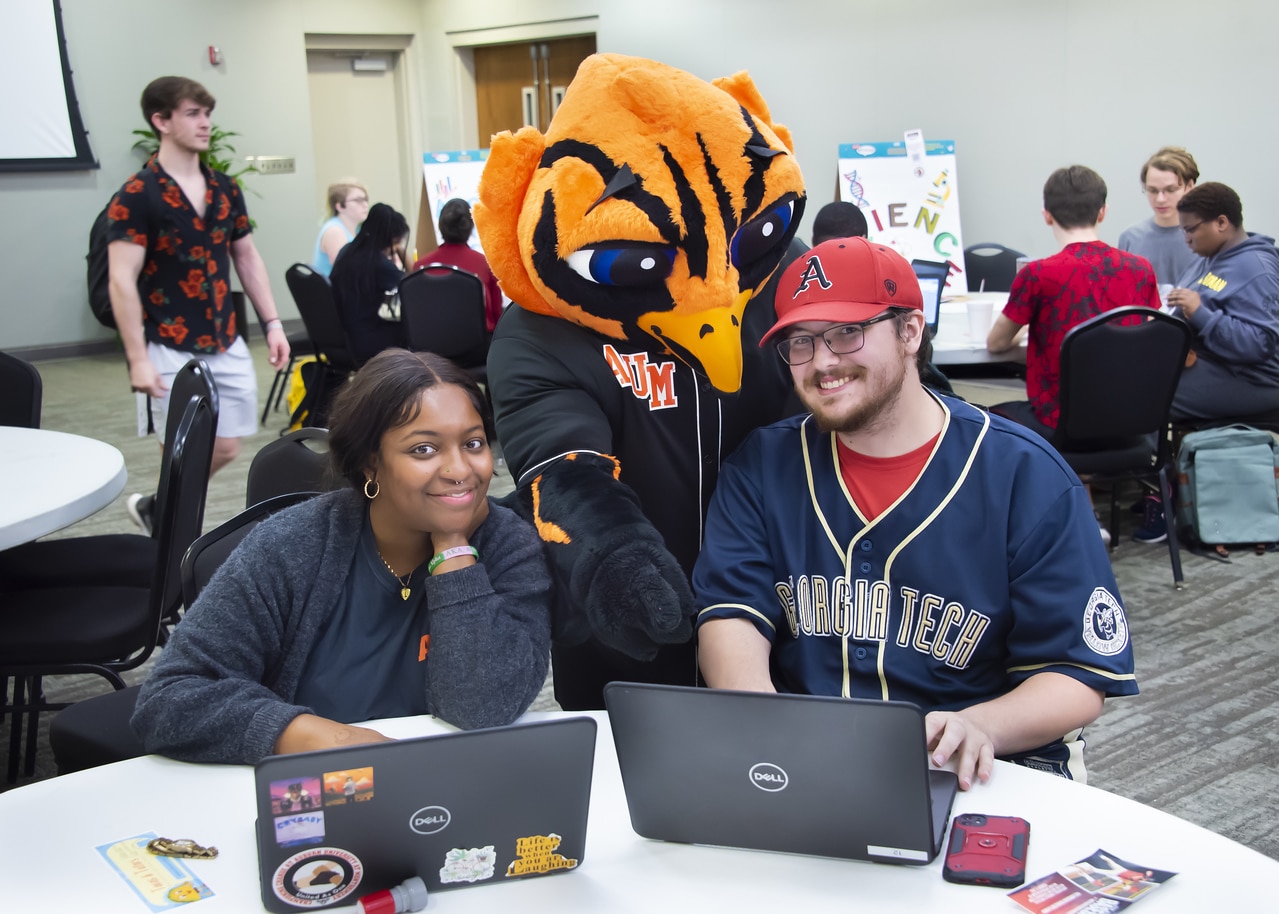 AUM welcomes regional science fair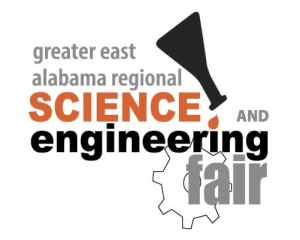 Auburn University at Montgomery (AUM) has been named the new host institution of the Greater East Alabama Regional Science and Engineering Fair (GEARSEF).
More than 200 students representing 36 schools in southeast Alabama are expected to participate in the all-day fair — which includes an AUM Expo — starting at 8:30 a.m. Friday in Taylor Center.
"We're excited to have students on our campus to showcase their science and engineering projects. A lot of dedication, creativity and hard work has gone into these student projects," said AUM Department of Biology & Environmental Sciences Head and Professor Chelsea Ward, regional director of GEARSEF. "This is also a great opportunity for AUM. We get to host the region's best and brightest".
Middle and high school students who are competing in the regional fair have either won science and engineering competitions at their local schools or were recommended by a teacher to compete at the fair for their project's creativity, Ward said.
"This speaks to the talent of these students and the work they have put in to make it to the regional competition," she said.
Athletics sponsors bone marrow registry drive
AUM Athletics will host the "Be the Match" Bone Marrow Registry Drive for students and employees Wednesday, Feb. 22, and Thursday, Feb. 23. Campus community members can join the registry by completing an online registration form and doing a simple cheek swab, all of which will take less than 15 minutes.
Visit The Quad Wednesday, from 10:30 a.m. to 1:30 p.m., or participate at the home baseball game between 3:30 p.m. and 6:30 p.m. Thursday's event will take place on The Quad from 10 a.m. to 2:30 p.m.
The bone marrow registry offers hope for patients with blood cancer, sickle cell or other conditions for which a blood stem cell transplant from an unrelated donor may offer the hope of a cure.
Celebrate Black History Month on and off campus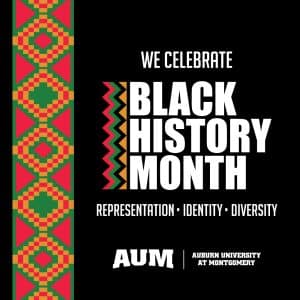 AUM's celebration of Black History Month continues with off-campus field trips and a variety of on campus events.
Drop by the Taylor Center Lobby on Thursday, Feb. 23, to see "Traveling While Black: Oculus Experience," a free cinematic virtual reality experience by Academy Award-winning director Roger Ross Williams. The experience chronicles the history of restriction of movement experienced by Black Americans, as well as a variety of living history lessons. Enjoy slam poet Joan "Lyric" Leslie, courtesy of AUM's National Panhellenic Council, Thursday night, from 7-8 p.m., in Goodwyn Hall 109.
AUM's Chancellor's Office is sponsoring free field trips to the Legacy Museum and other local museums.
AUM will provide bus transportation for each date. Departure will be 15 minutes before event start times outside Taylor Center.
CRCV Speaker Series features United Way CEO
River Region United Way President and CEO Jannah Bailey will discuss "Pot Pies, Jackie Gleason, Me-ma, and Saturday Nights" during AUM's Civil Rights & Civic Virtue Speaker Series on Wednesday, Feb. 22.
Bailey, an AUM alumna, said that "Saturday nights with my maternal grandmother were the constant in my life growing up and she instilled in me the importance of service."
The breakfast event, which begins at 8 a.m. in Taylor Center 222-223, is free and open to the public.
Tullos to speak at March business breakfast
U.S. Air Force Lt. General Andrea Tullos, commander and president of Air University at Maxwell Air Force Base, will be the keynote speaker for AUM's Chancellor's Business Breakfast Series on Wednesday, March 1.
The event will begin at 7:30 a.m. at the RSA Activity Center.
AUM professor to discuss new novel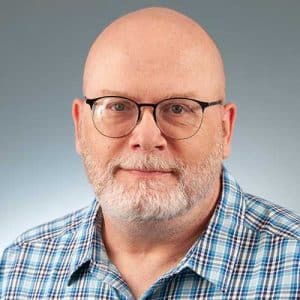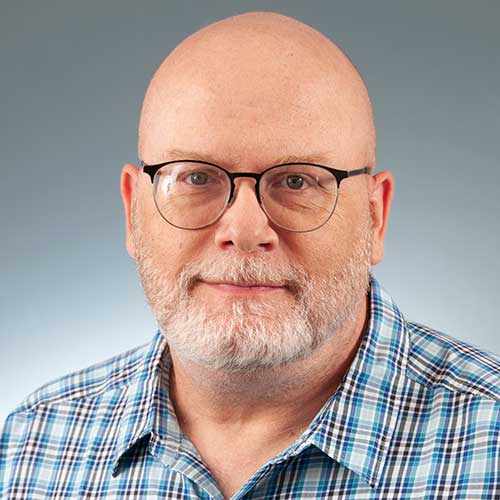 AUM Assistant Professor of English and Creative Writing Coordinator Kent Quaney will read from and discuss his novel, "One Breath from Drowning," on Thursday, Feb. 23, at 5:30 p.m. at NewSouth Books in downtown Montgomery.
Join the conversation and pick up a signed copy of the novel, which centers on the failing relationship between characters Ryan Jensen, a lapsed Mormon from Utah and closeted aspiring actor, and Sam Carter, a party- and surf-loving Australian realtor.
NewSouth Books is located at 105 S. Court St.
Continuing Merit Scholarship application window open
If you are a currently enrolled AUM student who is in good academic standing with a minimum grade point average of 2.5, you might be eligible for the Continuing Merit Scholarship.
Submit your application by the March 1 deadline. The scholarship is available to:
Undergraduate students who have completed a minimum of 12 hours of undergraduate coursework with a minimum cumulative institutional GPA of a 2.5 or higher.
Graduate students who have completed a minimum of 6 hours of graduate coursework with a minimum cumulative institutional GPA of a 3.0 or higher.
Submitting an application will help you receive consideration for a variety of general scholarships, need-based scholarships and scholarship endowments offered by the university.
Each of these scholarships varies in amount as well as in requirements outlined by the donors who support them. To be considered, a student must have an updated Federal Student Aid (FAFSA) on record.
Some of AUM's colleges, schools and departments may require separate scholarship applications. Be sure to check with your academic advisor to explore all scholarship opportunities. Continuing Merit Scholarships are competitive and limited in number. Scholarships will be awarded to the most qualified candidates who apply by the deadline. Applicants will be notified of their scholarship decision around the beginning of the summer semester.
Apply for the Graduate Merit Scholarship
The AUM Alumni Association invites eligible graduate students to apply for the Graduate Merit Scholarship for the Fall 2023 and Spring 2024 semesters.
The application deadline is March 15. In order to qualify, a student must have completed at least nine AUM course hours of graduate work and have a minimum grade point average of 3.4.
The application packet must include a transcript, letters of support, a 250-word essay and resume.
Get the full requirements and submit an application with AUM Alumni Association.
Get updates on campus events
Don't get left out of important campus events. There's an easy way to keep up with what's happening each day. Enroll in AUM365 and get the 4-1-1 from Curtiss The Warhawk himself. Text curti$$ to 334-398-6025 to receive reminders about upcoming happening.