AUM to host regional science fair for middle and high school students
Auburn University at Montgomery (AUM) will welcome more than 200 middle and high school students as the new host institution of the Greater East Alabama Regional Science and Engineering Fair (GEARSEF).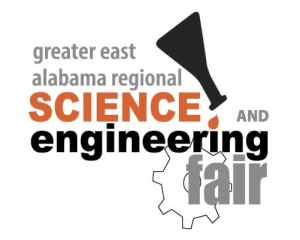 Students representing 36 schools in southeast Alabama are expected to participate in the all-day fair — which includes an AUM Expo — starting at 8:30 a.m. Friday, Feb. 24, in Taylor Center.
"We're excited to have students on our campus to showcase their science and engineering projects. A lot of dedication, creativity and hard work has gone into these student projects," said AUM Department of Biology & Environmental Sciences Head and Professor Chelsea Ward, regional director of GEARSEF. "This is also a great opportunity for AUM. We get to host the region's best and brightest".
Middle and high school students who are competing in the regional fair have either won science and engineering competitions at their local schools or were recommended by a teacher to compete at the fair for their project's creativity, Ward said.
"This speaks to the talent of these students and the work they have put in to make it to the regional competition," she said.
Students will present science and engineering projects featuring the following topics:
Animals
Plants
Computational & Bioinformatics Science
Behavioral & Social Sciences
Cell, Molecular, Microbiology & Biochemistry Chemistry
Engineering Technology: Statics and Dynamics
Material Sciences & Energy: Sustainable Materials and Design
Earth
Environmental Sciences
Environmental Engineering Medicine, Health & Transitional Medical Science
Physics
Astronomy
Mathematics
Robotic Systems
Communication Technology
Bio-Medical Engineering
While student projects are being judged, students and parents will have the chance to visit the AUM Expo, an information session to learn about AUM resources, academic programs and its five colleges, Ward said. The expo will be held in Taylor Center 230.
"There will be a lot of downtime for students that are being judged throughout the day so we're hoping to offer campus tours and be able to show them all of the amazing things happening on campus," Ward said.
A public viewing of student projects will open to community members at 12:45 p.m. Friday. The session will be followed by an afternoon awards ceremony for winning science and engineering projects at 2:45 p.m. in Goodwyn Hall 109. During the ceremony, which will be live-streamed, $5,000 in cash prizes will be awarded to student winners.
Among the cash prizes will be a $500 Community Innovation Award, $100 Engineering Award, $100 Talent in Mathematics and Statistics Award, and $50 Women in Sciences and Mathematics Achievement Award.
"We will have a variety of awards to recognize outstanding projects that will come with cash prizes or memberships to science organizations," Ward said.
This year's fair will mark the first time AUM has hosted a GEARSEF event, Ward said.
"We were glad to accept and benefit from this opportunity to have over 200 middle and high school students on our campus to see what we offer," she said.