Warhawk Weekly 8-15: Best of the River Region; Athletics' performance center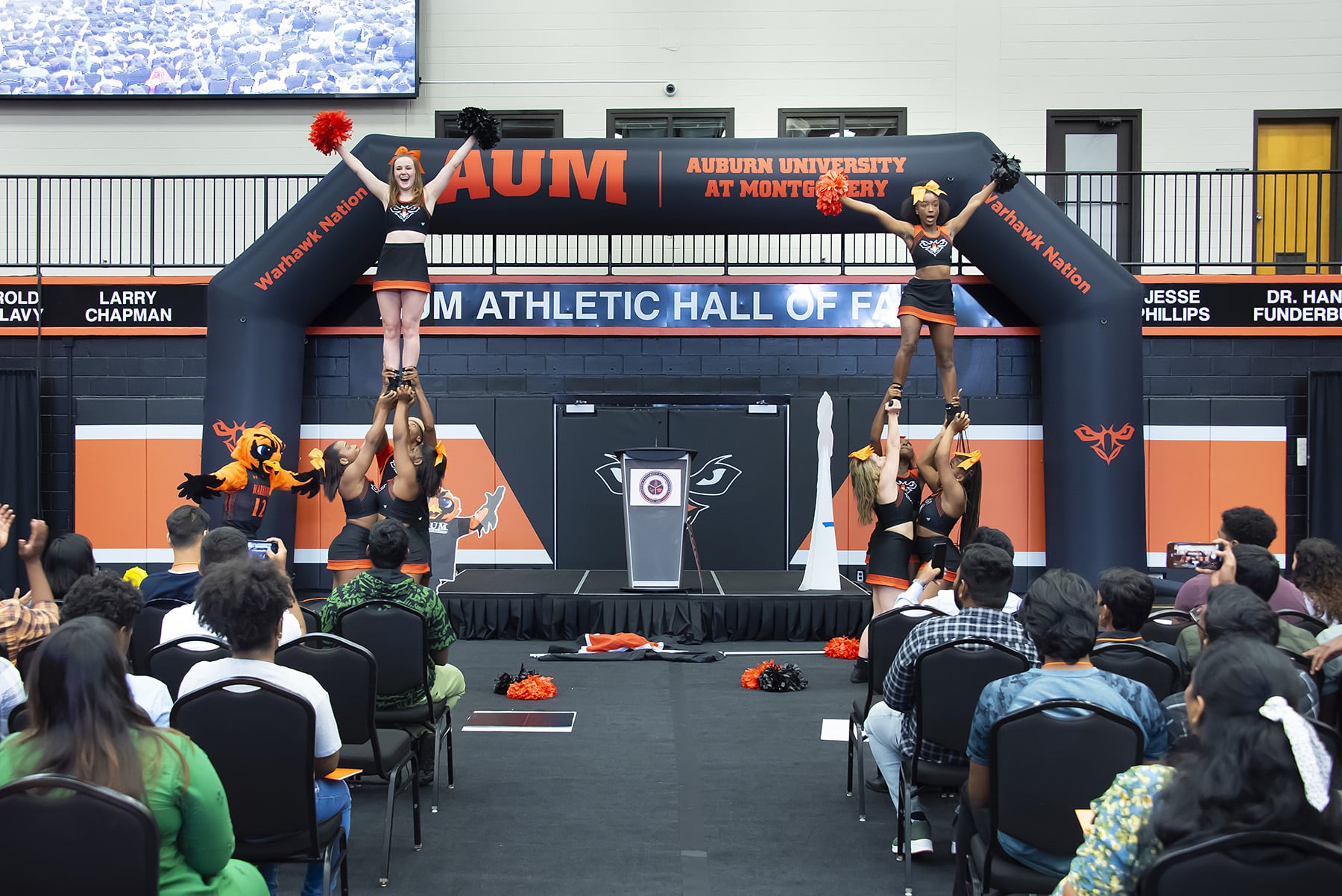 AUM honored as 'Best of the River Region'
Auburn University at Montgomery earned top honors in two categories of the 2023 Community Choice Awards recognizing outstanding non-profits and businesses in Alabama's River Region.
In addition to being named Best College/University for the sixth consecutive year, AUM earned top honors as the River Region's "Best Place to Work" for the second consecutive year.
AUM's Speech & Hearing Clinic was a finalist in the Hearing Specialist Center category, while the AUM Wellness Center placed among the finalists in the Fitness Center/Gym category.
Presented by the Montgomery Advertiser and LocaliQ, the Community Choice Awards recognized more than 140 winners selected by online voters.
Athletics launches campaign for performance center
A new Student-Athlete Performance Center will play a vital role in helping AUM Athletics compete for Gulf South Conference and NCAA championships.
AUM Athletics has launched a fundraising campaign that aims to bring in $36,000 in support of a 4,250-square foot facility that will feature a weight room, a turf-covered training area and an office for a full-time strength and conditioning coach to serve more than 200 student-athletes from 11 varsity sports.
Business alum brings comedy tour to town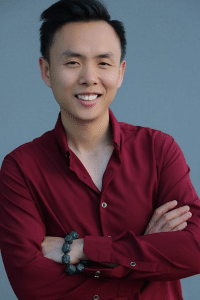 Peng Dang has a head for numbers, as evidenced by his MBA from AUM's College of Business, but comedy has proven to be his calling.
As a nationally touring stand-up comic, he's been a regular at venues that have hosted the likes of Jerry Seinfeld and Kevin Hart. This weekend, he'll take the stage at The Sanctuary in Montgomery as part of the Southern Asians Comedy Showcase. Saturday show times are 7 p.m. and 9 p.m. Tickets are $15.
Get in the game with fall intramural sports
Students interested in playing intramural volleyball, flag football, 3-on-3 basketball, tennis, frisbee golf, cricket, badminton or e-sports (Madden, NBA, FIFA) can register now through the IMLeagues mobile app.
Campus walking trail named one of state's top hikes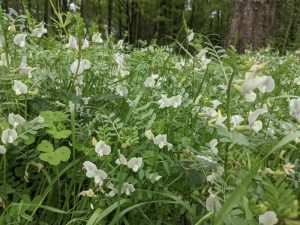 On our 500-acre campus, it's easy to connect with nature. If you need a place to exercise or relax in Alabama's River Region, enjoy a brisk walk on the 1.9-mile Red Trail loop at the rear of our campus. It's a great place to jog, ride your bike or take a hike. The website Only In Your State included the Red Trail on its recent list of "18 Best Hikes In Alabama."
Here's what the website had to say about our offerings: "Auburn University Montgomery boasts three fantastic trails conveniently located near campus. With well-maintained paths, the red trail stands out as the longer of the two loop options, offering a loop through a picturesque wooded area. Keep an eye out for the unmarked yet maintained connecting trails between the blue, red, and yellow routes, and consider checking the campus trail map before embarking on your adventure."
Don't forget to register your vehicle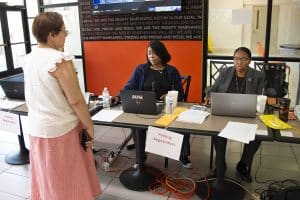 All AUM students, faculty and staff who intend to park on campus during the 2023-2024 academic year can register their vehicles through the university's online parking portal.
To complete your vehicle registration online, you will need your tag/license plate number, as well as your vehicle's year, make, model and color. When logging into the system, you also will be required to enter your home address and cell phone number.
Once your vehicle is registered, you may pick up your parking decal on the following dates:
Today, 8 a.m. – 6 p.m., Taylor Center 221
Thursday, August 17, 8 a.m. – 6 p.m., Taylor Center 221
Beginning Friday, August 18, decals and hangtags can be picked up at the Campus Police Office in Taylor Center 267. Once you pick up your decal, payment can be made through the online registration system.
If you have questions about the new portal or parking, contact campus police at 334-244-3424 or [email protected].
Nominate a professor for the Faculty Service Award
Faculty members elevate our university and play an important role in helping our students succeed. Every year, the AUM Alumni Association's Faculty Service Award recognizes faculty for their outstanding contributions and service to the university.
Nominations are currently being accepted for the 2023 AUM Faculty Service Award. To be eligible for the $1,000 honor, faculty members must have five or more years of full-time service at AUM.
AUM faculty, staff, students, alumni and friends can submit nominations through September 29, 2023. Nomination letters should be no more than two pages in length, should emphasize teaching excellence, as well as a strong record of service to the university and community. A vita may be attached, if available.
Send nomination letters via email to the Alumni Association Awards Committee.
Learn more about Faculty Service Awards.
If you have questions, email [email protected] or call 334-244-3369.
Get updates on campus events
Don't get left out of important campus events. There's an easy way to keep up with what's happening each day. Enroll in AUM365 and get the 4-1-1 from Curtiss The Warhawk himself. Text curti$$ to 334-398-6025 to receive reminders about upcoming happening.