Warhawk Weekly 6-20: Botanical Society of America; Outstanding alumni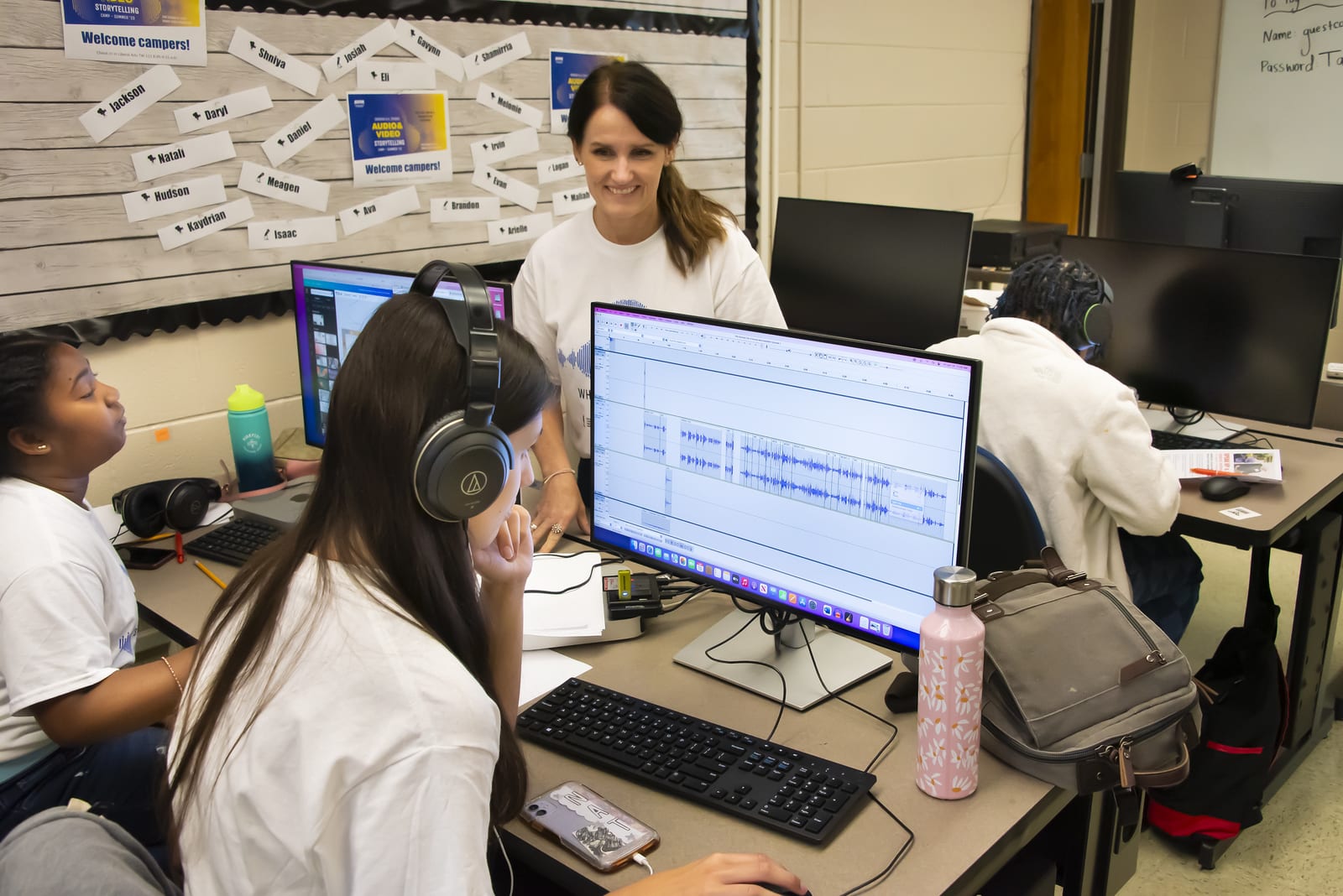 Biology students earn Botanical Society of America awards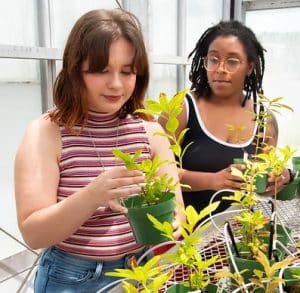 AUM Department of Biology and Environmental Science students Isabella Soto and HeavenLee Pagan have earned Preparing Leaders and Nurturing Tomorrow's Scientists (PLANTS) undergraduate student travel awards from the Botanical Society of America.
The grants will fully fund their trips to the Botany 2023 One World conference in Idaho July 22-26, where they will have opportunities to network with academics and professionals and receive mentorship from scientists. They will also present their research on native azalea evolutionary genetics.
Both students have received mentorship from faculty member Vanessa Koelling.
COB recognizes outstanding alumni
Three AUM alums were recently recognized with top honors as part of the College of Business Honors Day program.
Helena Duncan, Willie Durham and Adam Finesilver each received an outstanding alumni award for their contributions to their fields and community.
Duncan, who received the Outstanding Alumna Award, began her professional career in finance and banking as a teller at SouthTrust Bank while in school. In 1994, she became executive vice president of Colonial Bancgroup, Inc. in Montgomery. She has since held leadership positions at several Montgomery financial institutions including First Tuskegee Bank and Liberty Bank & Trust.
Duncan also opened American Legacy Mortgage in Montgomery, serving as owner and broker. She is a member of the Business Council of Alabama (BCA) and was named Yellowhammer '2022 Woman of Impact' for her influential role and contribution to business and the community. She has served as chairman of the Board for Saint James School, as board member for the Montgomery Chamber of Commerce, Child Protect, and Board of Controls Committee of 100. She currently serves as a board member for Dixie Electric Cooperative, YMCA, the Montgomery Committee of 100, and Synovus Bank.
Recipient of the Outstanding Business Leadership Award, Durham proudly served in the U.S. Marine Corps for over 20 years. He established his State Farm Insurance Agency in 2005, quickly becoming recognized as an industry leader. His agency qualified for State Farm's Chairman Circle Award from 2019-2022. His agency was also recognized among the top 3 percent of all company agencies.
Durham was selected to serve on the State Farm President's Advisory Council from 2020-2022, representing over 19,000 agents across the company. He also serves on several boards including the Montgomery Housing Authority, Montgomery Board of Equalization, Montgomery Chamber of Commerce (past chairman), Montgomery Sunrise Rotary Club (past president), Habitat for Humanity, and Baptist Health.
He has also been recognized as Omega Psi Phi Fraternity's Citizen of The Year and Delta Sigma Theta's Sorority Trail Blazer of The Year. He also is a River Region Ethics in Business and Public Service Small Business Award recipient.
Finesilver, who earned the Outstanding Young Alumnus Award, is a certified public accountant with over 13 years of experience assisting clients with financial oversight and tax consulting. He is currently principal of Finesilver & Associates, where his expertise extends to tax planning for developers and investors in real estate as well as tax compliance.
After graduating Summa Cum Laude in accounting at AUM, he earned his master's degree in accounting from Auburn University. He is a past junior executive board member of the American Cancer Society and a former board member of the Fort Walton Beach Military Affairs Committee. He has also served as ambassador for the Alabama Society of Certified Public Accountants (ASCPA), the Montgomery Chamber of Commerce, and the Fort Walton Chamber of Commerce. He has earned various awards including the ASCPA Accounting Achievement Award.
Submit Alumni Board nominations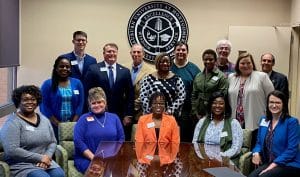 Are you passionate about making a difference at your alma mater? AUM Alumni Association invites graduates to apply for a position on the Alumni Association Board of Directors.
As the advisory board to the Auburn University at Montgomery Alumni Association, the Alumni Board seeks candidates who are proven leaders, have demonstrated service to the AUM alumni family, are experienced in working in a collaborative environment, and are committed to serving as community ambassadors for AUM.
Board members are expected to be active members of the AUM Alumni Association. Nominations will close Friday, September 1.
Join the EEEC as a learning specialist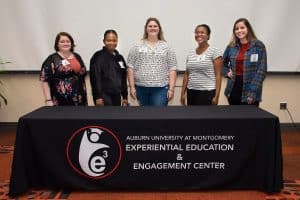 The AUM Experiential Education and Engagement Center is seeking internal applicants for a Learning Specialist/Research Coordinator.
The candidate will work with faculty to match experiential education opportunities with their courses to ensure a deepened understanding of course learning outcomes. Experiential education opportunities include service learning, internships, study abroad experiences, domestic travel experiences, and undergraduate research.
Additionally, the Learning Specialist will conduct professional development sessions through the AUM Faculty Development Institute related to experiential education. The specialist will also work with program faculty to incorporate high-impact experiential education practices into a plan of study and consult with individual faculty members on designing and implementing experiential education for specific courses.
Become a Peer Mentor with the EEEC
Peer mentors for the Experiential Education and Engagement Center are undergraduate students who help guide and encourage fellow AUM students.
Mentors also are leaders who act as a support system by helping students understand course material and class expectations. To qualify, students must:
Minimum qualifications:
Be a current AUM undergraduate student with a 2.75 GPA (minimum)
Completed two semesters at AUM (full-time status)
Successful completion of the course with which you will assist with a B or higher
Complete the application process with all required documents submitted
If you are interested in being a peer mentor, apply online.
Get updates on campus events
Don't get left out of important campus events. There's an easy way to keep up with what's happening each day. Enroll in AUM365 and get the 4-1-1 from Curtiss The Warhawk himself. Text curti$$ to 334-398-6025 to receive reminders about upcoming happening.