Warhawk Weekly 6-27: ESA conference; AUMTeach minor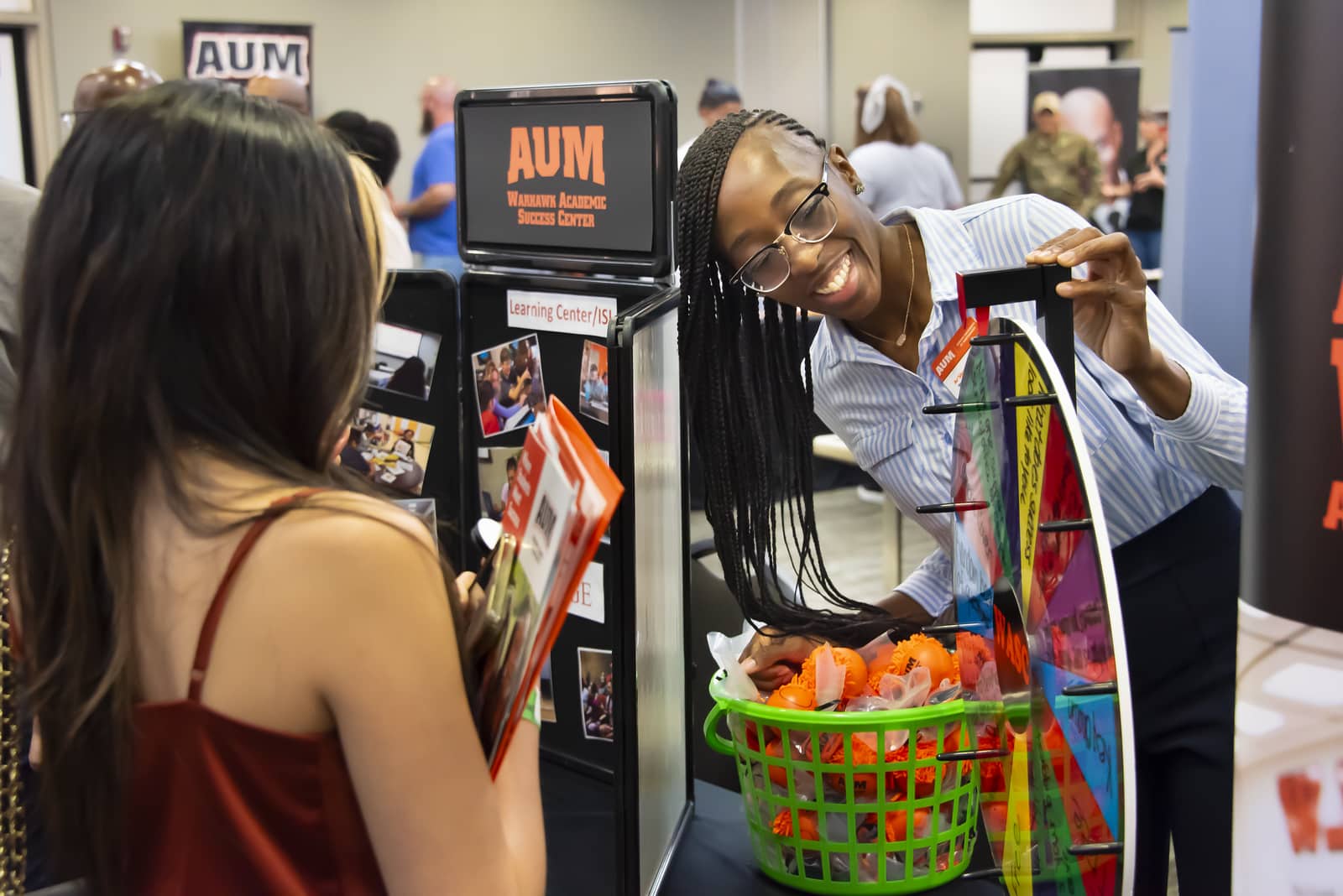 Biology student to present research at ESA conference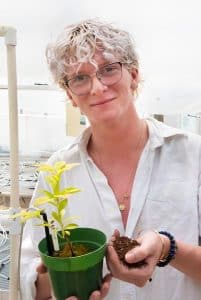 Biology major Sammy Monger recently earned a SEEDS Undergraduate Student Travel Award from the Ecological Society of America (ESA).
The award will provide full funding for him to present his research at the 108th Annual Ecological Society of America Meeting in Portland, Oregon, in August.
While at the conference, Sammy will present his own research on the soil microbiome of kudzu, an invasive plant well known in the South, and its impact on other plants. In addition to receiving mentorship from AUM Department of Biology and Environmental Science faculty members Vanessa Koelling and Claudia Stein, Sammy has served as president of the Warhawk SEEDS student organization.
The ESA Annual Meeting will enable Sammy and other undergraduate students to receive mentorship and build their professional skills and networks.
AUM offers new AUMTeach minor
If you love STEM subjects (science, technology, engineering and math) and enjoy sharing your knowledge with others, AUM's new AUMTeach minor offers another professional outlet for graduates.
Students in science, pre-engineering, computer science or mathematics majors can receive an automatic scholarship to earn a minor in education and an Alabama teaching certificate.
The AUMTeach minor also provides another professional pathway in a state where STEM educators are in high demand.
Faculty highlight RHERI's history
AUM's Rural History & Ecology Research Institute draws on the expertise of scholars from biology, environmental science and other academic programs.
The institute uses AUM's own land to help students, scholars and citizens of all ages discover the interconnectedness of Alabama's rural history, ecology and environmental justice issues.
A collaboration between the College of Sciences and College of Liberal Arts and Social Sciences, the institute's goal is to create the next generation of leaders who will find solutions for a more environmentally just community and world.
Wilkes hosting youth softball camps
AUM softball coach Scottie Wilkes will host a series of camps to teach defense, base running and hitting.
Camps will be held on July 10, July 13, and August 4 for girls ages 14 and up at the AUM Softball Complex. Each camp date will be limited to the first 22 athletes that register, with three pitchers and three catchers at each camp.
Campers will be responsible for bringing their own equipment. Register online and learn about camp fees.
AUM to host youth debate camp
AUM's Office of Collaborative Partnerships will host "Speak Up & Speak Out," a week-long debate intensive summer camp for rising eighth – 12th graders.
Beginners will attend the camp from 9 a.m.- noon and advanced/intermediate students 1-4 p.m. July 24-28. The camp offers students the opportunity to acquire and practice the fundamentals of debate by honing their research, writing and speaking skills with a community of learners. Students will participate in daily practice rounds, culminating in an exhibition round-robin style tournament on the last day.
The camp is $175, which covers supplies, snacks and lunches. Register online by July 14.
If you have questions, email [email protected] .
Submit Alumni Board nominations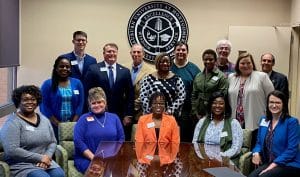 Are you passionate about making a difference at your alma mater? AUM Alumni Association invites graduates to apply for a position on the Alumni Association Board of Directors.
As the advisory board to the Auburn University at Montgomery Alumni Association, the Alumni Board seeks candidates who are proven leaders, have demonstrated service to the AUM alumni family, are experienced in working in a collaborative environment, and are committed to serving as community ambassadors for AUM.
Board members are expected to be active members of the AUM Alumni Association. Nominations will close Friday, September 1.
Join the EEEC as a learning specialist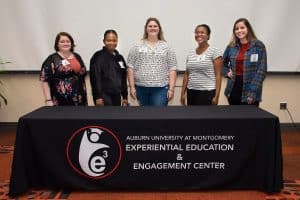 The AUM Experiential Education and Engagement Center is seeking internal applicants for a Learning Specialist/Research Coordinator.
The candidate will work with faculty to match experiential education opportunities with their courses to ensure a deepened understanding of course learning outcomes. Experiential education opportunities include service learning, internships, study abroad experiences, domestic travel experiences, and undergraduate research.
Additionally, the Learning Specialist will conduct professional development sessions through the AUM Faculty Development Institute related to experiential education. The specialist will also work with program faculty to incorporate high-impact experiential education practices into a plan of study and consult with individual faculty members on designing and implementing experiential education for specific courses.
Become a Peer Mentor with the EEEC
Peer mentors for the Experiential Education and Engagement Center are undergraduate students who help guide and encourage fellow AUM students.
Mentors also are leaders who act as a support system by helping students understand course material and class expectations. To qualify, students must:
Minimum qualifications:
Be a current AUM undergraduate student with a 2.75 GPA (minimum)
Completed two semesters at AUM (full-time status)
Successful completion of the course with which you will assist with a B or higher
Complete the application process with all required documents submitted
If you are interested in being a peer mentor, apply online.
Get updates on campus events
Don't get left out of important campus events. There's an easy way to keep up with what's happening each day. Enroll in AUM365 and get the 4-1-1 from Curtiss The Warhawk himself. Text curti$$ to 334-398-6025 to receive reminders about upcoming happening.