Warhawk Weekly 5-30: Support food bank; Technical instruction workgroup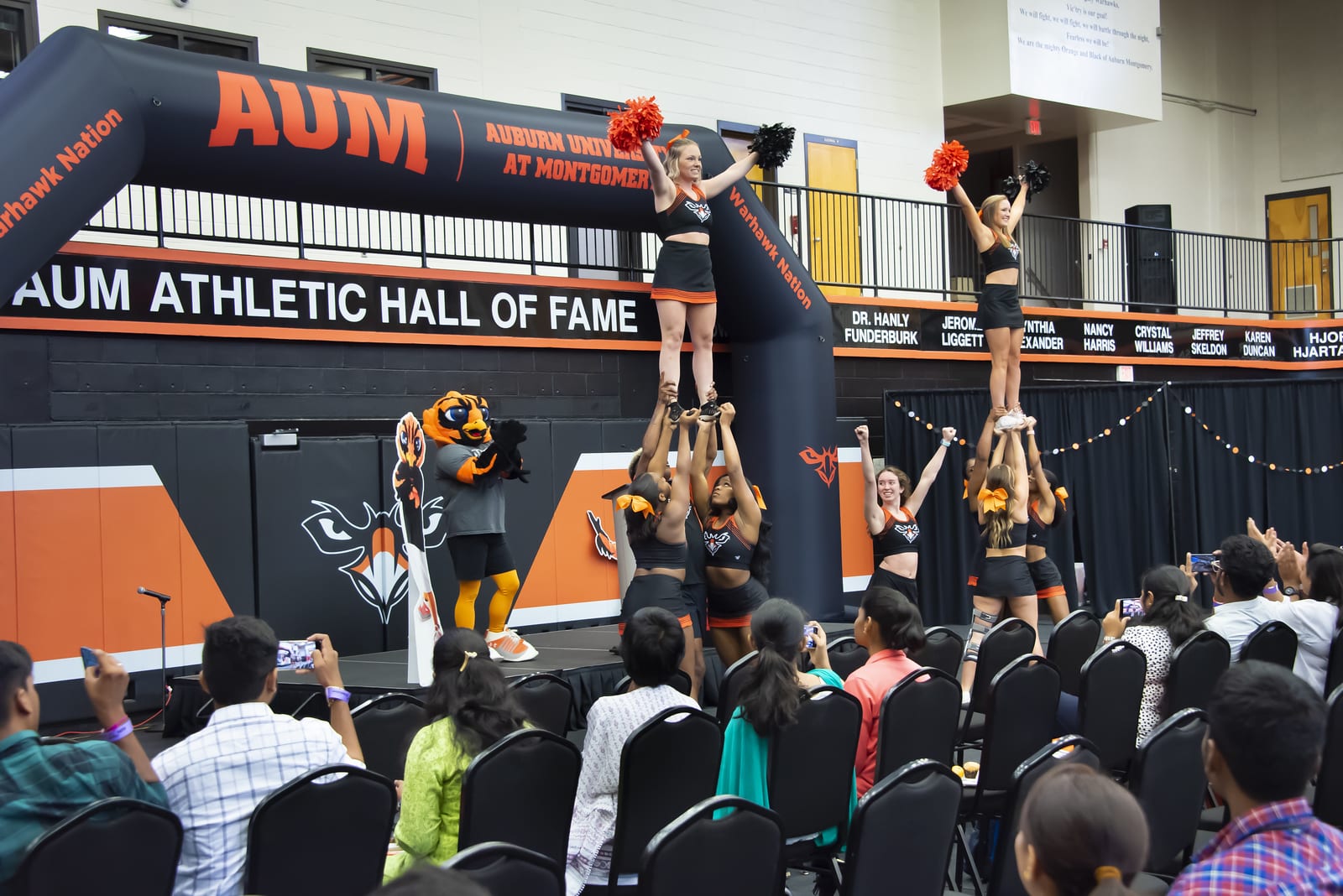 Support Montgomery area food bank
Auburn University at Montgomery is collecting non-perishable food items in support of WSFA-TV's Summer Fund and Food Drive.
Items can be dropped off in the collection bin outside the Office of the Chancellor in the Administration Building between now and Friday, June 9. All donated items will be contributed to the Montgomery Area Food Bank.
The drive will end on June 9, with WSFA broadcasting throughout the day from Renfroe's Market off Chantilly Parkway. Cash and food donations will be collected at Renfroe's on that date as well.
Shumack joins technical instruction workgroup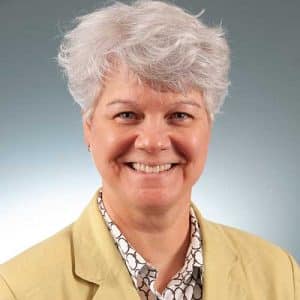 AUM College of Education Interim Dean Kellie Shumack has been appointed as a member of the Related Technical Instruction Workgroup by the Director of the Alabama Office of Apprenticeship.
The workgroup develops apprenticeships for future educators. "We are helping to address the teacher shortage by working on pathways to the classroom through apprenticeships as they complete teacher education programs," Shumack said.
Bump, set, spike at AUM volleyball camp
AUM volleyball coach Flavia Siqueira will host a series of summer volleyball camps for players of all ages. Skill camps will be open to players in grades K-12, and there will also be an ID camp for high school-age players.
AUM hosting youth soccer camps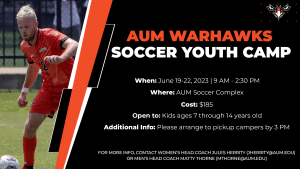 AUM women's soccer coach Julianne Herrity will host youth soccer camps for players ages 3-6 and 7-14 on June 19-22 at the AUM Soccer Complex.
Registration for the parents if players ages 3-6 can be found here.
Helping young basketball players hone their skills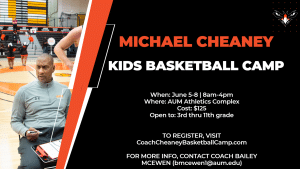 Got a basketball player in your family? We have the perfect summer camp for them.
The Coach Michael Cheaney Kids' Basketball Camp will provide instruction and skills development for players in grades 3-11 (entering Fall 2023) from June 5-8.
Give your child a chance to tell their story
Looking for a summer camp for your son or daughter? AUM's Department of Communication & Theatre and College of Liberal Arts & Social Sciences will offer an Audio/Visual Storytelling Camp for students in grades 9-12.
The camp will take place June 12-16, from 9 a.m. to 4 p.m. each day, and is free to all participants. Space is limited. To register or receive more information, contact Katherine Irwin ([email protected]), Michelle Johnson ([email protected]) or call 334-244-3379.
Campers will learn about video creation, podcasting and more.
Get updates on campus events
Don't get left out of important campus events. There's an easy way to keep up with what's happening each day. Enroll in AUM365 and get the 4-1-1 from Curtiss The Warhawk himself. Text curti$$ to 334-398-6025 to receive reminders about upcoming happening.