Warhawk Weekly 5-25: Dean's List; NCAA Region Play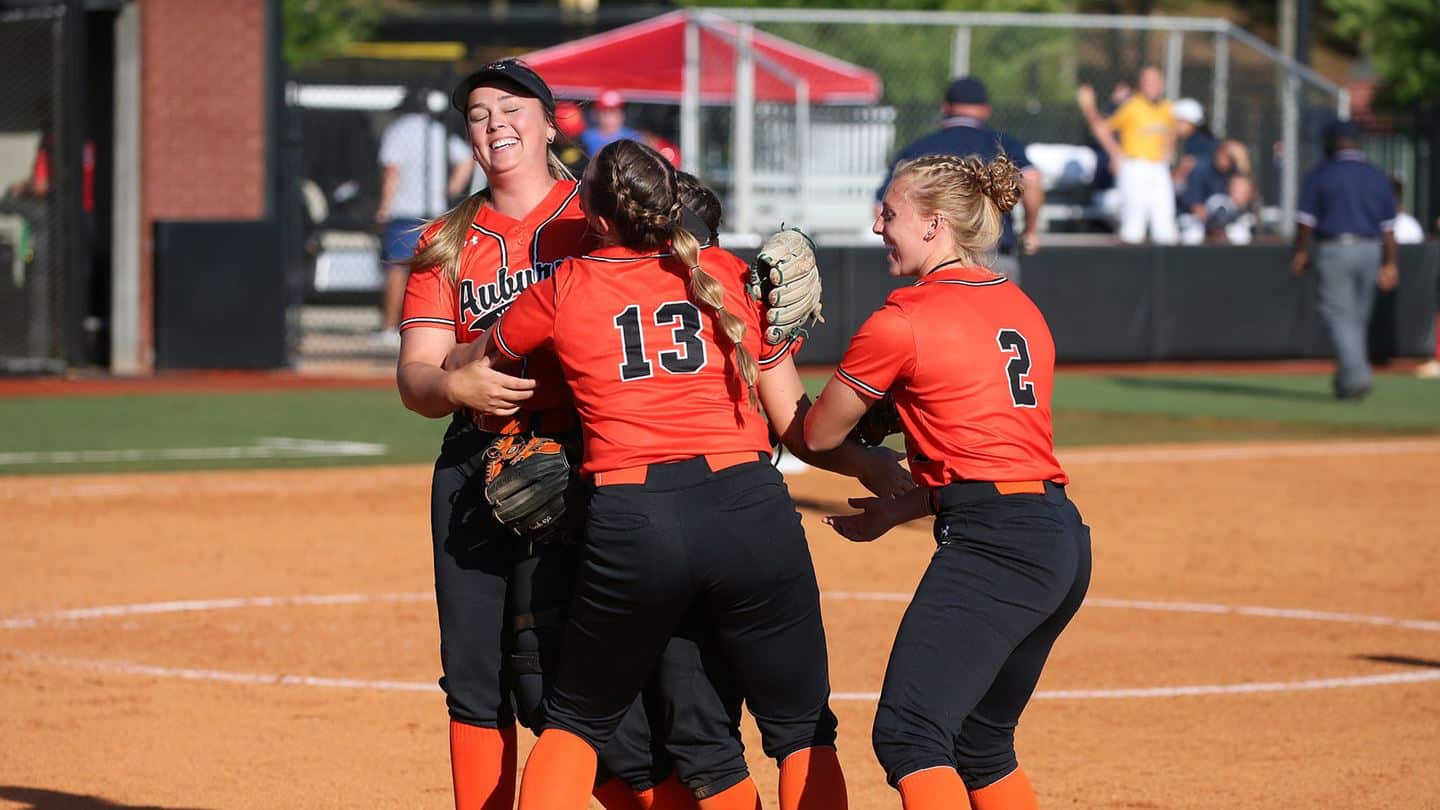 More than 800 students earn Dean's List honors
Auburn University at Montgomery is pleased to recognize the 868 students who earned Dean's List honors during the Spring 2021 semester.
The Dean's List includes full-time students who have maintained a grade point average of 3.5 or higher on a 4.0 scale for the entire semester.
Read the full list of students.
AUM softball's season ends in NCAA Region play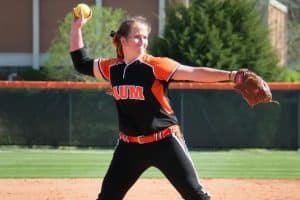 The AUM softball team's incredible 2021 season ended with a 3-0 loss to 21st-ranked Rollins College last Friday in the NCAA Division II South Regional.
The Warhawks, who won the Gulf South Conference tournament and shared the regular season title, finished the season with a 40-7 record. AUM made its first appearance in NCAA tournament play.
The Warhawks opened the double-elimination tournament with a loss to West Florida before rebounding with a 3-2 victory over Alabama-Huntsville.
Summer Call for Proposals for Undergraduate Research, Creative Activity
Auburn University at Montgomery's Undergraduate Research Committee is accepting summer proposals for Undergraduate Research and Creative Activity grants.
In March, the Office of the Provost allocated $50,000 for undergraduate research or creative activity at AUM. Grant funding is awarded to faculty members whose research involves undergraduate students. Six proposals have been funded so far to the following faculty members:
Greg Ciesielski, assistant professor of chemistry, was awarded $6,000 for his research project titled: "The role of molecular chaperone Tid1 in the prevention of deletions in human mitochondrial DNA." ( 2 proposals)
Duk (Daniel) Kim, department chair and professor of chemistry, was awarded $3,000 for his research project titled: "Investigation on the suppression of ROS by beverages."
Ann Marie O'Neill, assistant professor of biology and environmental science, was awarded $3,000 for her research project titled: "Development of a cancer macrophage fusion hybrid model."
Claudia Stein, assistant professor of biology, was awarded $2,747 for her research project titled: "Screening plant and soil microbial communities in native prairie ecosystems."
Erin Reilly, professor of kinesiology, was awarded $2,385 for her research project titled: "The Effect of Neuromotor Exercise on Cognition and Physical Ability in Pre-school-aged Children."
The Undergraduate Research Committee will continue to review and fund research projects on a rolling basis throughout the summer until the funds are disbursed. The committee anticipates another call in September for funding in the next fiscal year.
AUM's Experiential Education and Engagement Center and the University Honors Program share the mission of encouraging undergraduate research and creativity and administering funding for undergraduate research and creativity. To apply, please email Lynn Stallings at [email protected] for the guidelines.
Apply for the Jack and Ruth Lee Scholarship
Applications for the 2021-2022 Jack and Ruth Lee Scholarship are available in the Scholarships Office (first floor of the Taylor Center) and in the Center for Disability Services.
The application deadline is June 1, 2021. The scholarship is open to full-time AUM students who have a minimum 2.5 GPA, demonstrated financial need, and who are eligible to utilize Center for Disability Services resources.
The scholarship provides $500 for approved books and supplies to be purchased in the AUM Warhawk Shop. Different recipients will be selected for both the Summer 2021 and the Fall 2021 semester.
Completed applications may be submitted to [email protected].
For more information, email Jennifer Gardner or call 334-244-3078.
Online Library resource access offers more convenience
Beginning Friday, the AUM Library will make an adjustment to the way online databases, videos, e-books and other licensed materials are accessed by off-campus users.
Under the new process, off-campus users will access materials through the MyAUM portal.
Users will no longer encounter the Library's in-house authentication screen and will instead be able to access items by utilizing their MyAUM credentials.
AUM Volleyball hosts summer skills camp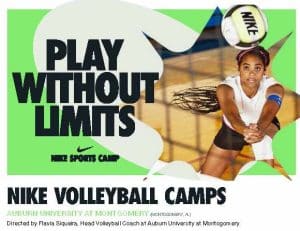 If you have a volleyball player in your family, sign them up for Nike Volleyball Camp hosted by Auburn University at Montgomery head coach Flavia Siqueira.
The camps are open to girls ages 10-18 and include all skills, intermediate/advanced, position specialty clinic and serving and passing clinic options.
Options include:
June 14-17: All-Skills-Half Day
June 18: Serving/Passing Clinic-Half-Day
July 12-15: Intermediate/Advanced
July 16: Position Specialty
The registration deadline is May 30 for the June camps and June 30 for the July camps.
Pricing & Registration can be found at US Sports Camps.
Build your resume as an AUM Athletics intern
Need an internship?
AUM Athletics needs talented, hard-working students to fill paid internships.
Build your resume by working in gameday operations, social media, marketing and content production. Email [email protected] with the subject line "AUM Athletics-Employment" for more details.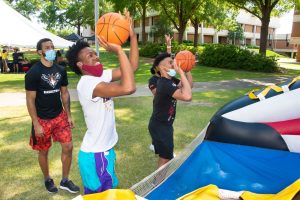 Get event updates from Curtiss
Stay in-the-know about can't-miss campus events via text message. Enroll in AUM365 and get the 4-1-1 from Curtiss The Warhawk himself. Text curti$$ to 334-398-6025 to receive reminders about upcoming happenings.
Campus Services modifies operations
With the Spring 2021 semester ending, Campus Services will implement the following operational changes:
Dining: The AUM Café will be closed until June 1. Deli and salad offerings will be available in the AUM Bookstore. The AUMazing Bean will be open Monday-Friday, 9 a.m.-1 p.m.
Bookstore: Beginning June 1, the AUM Bookstore will no longer accept cash as payment. Apple and Google Pay, along with credit and debit cards, will be accepted. Summer hours will be Monday-Friday, 8 a.m.-5 p.m.
Wellness Center: The AUM Wellness Center's summer hours are Monday-Friday, 5 a.m.-8 p.m., and Sunday, noon-5 p.m.