Warhawk Weekly 5-18: Softball earns regional trip; Outstanding employees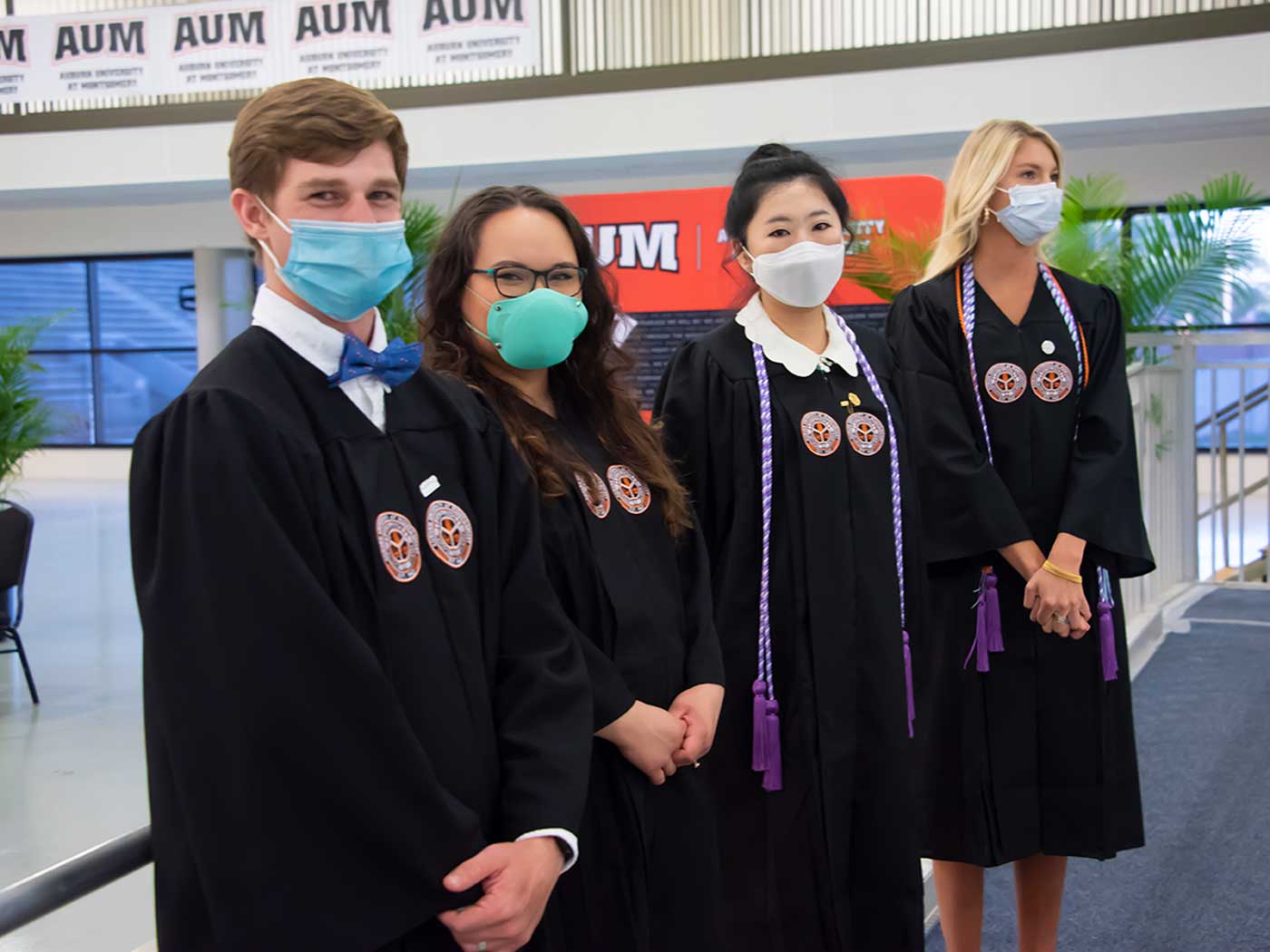 Softball team earns NCAA regional trip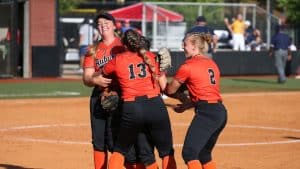 Auburn University at Montgomery's third-ranked softball team will soon know its first-round opponent for the NCAA Division II South Region softball tournament.
The Warhawks earned the number one seed in the tournament, No. 8 Valdosta State, the host site, earned the second seed. Alabama Huntsville, No. 16, enters the tournament as the three seed while Sunshine State Conference Rollins joins as the fourth seed and West Florida and Mississippi College round out the field as the fifth and sixth seed.
AUM will wait for the winner of Rollins and West Florida before they open up play on Thursday. The tournament is scheduled to play three games on Wednesday, Thursday, and Friday, with the championship game being held at 1 p.m. on Saturday.
The third-ranked Warhawks and top seed in the south embarked for Valdosta, Georgia, on Monday night in preparation for the NCAA South Regional tournament.
The Warhawks are coming off a Gulf South Conference championship and hold a 39-5 record in 2021. AUM has won 19-consecutive games.
For tickets and everything you need to know about the NCAA South Regional tournament, visit AUM Athletics.
Staff Council recognizes outstanding employees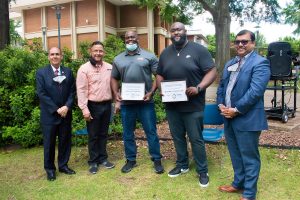 During Auburn University at Montgomery's annual Spring Fling event for faculty and staff, the university's Staff Council recognized several outstanding employees who go above and beyond to serve the needs of students.
Earning Staff Council scholarships were Jonathan Phillips, program and project manager in the Financial Aid office, and Thaddeus Hoffman, academic advisor in the university's Central Advising office.
Staff Council award winners included Aaron Fraze, Web Developer in the University Marketing office; Jason Alexander, Lead Material Handler for Campus Services; and Cindy Odom, administrative assistant in the School of Nursing.
Warhawk Health Services offering COVID-19 vaccines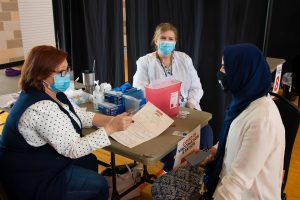 Not vaccinated yet? As a Warhawk, you can Protect Your Nest by receiving a Pfizer-BioNTech COVID-19 vaccine Friday, May 21, at the AUM Wellness Center.
Warhawk Health Services will offer a limited number of vaccines for AUM students, employees, and family members of both who are 12-and-older. The vaccinations are free, and no insurance is required. Reserve an appointment for yourself or a family member today.
Minors must be accompanied by a parent or legal guardian.
Appointments are available between 8:30 a.m. and 1:30 p.m.
Follow-up appointments for the two-shot Pfizer vaccine will be Friday, June 11.
AUM has provided vaccinations to more than 4,000 students, employees, and community members. Other than temporary and expected side effects (arm soreness, fatigue, low fever), there have been no adverse reactions reported.
By getting a vaccine, you protect your classmates, professors, and family members. Public health officials are encouraging young adults to receive vaccinations due to increasing hospitalizations among members of that population.
For more information about the vaccination process and Frequently Asked Questions, our COVID-19 vaccination web page and the Centers for Disease Control and Prevention's Myths & Facts page are helpful resources.
Breakfast with AUM Dining
AUM Dining is pleased to share breakfast with all AUM faculty, staff, and students Thursday morning. Starting at 8:30am, come down to The Café and enjoy one of the following options:
French Toast with Blueberry Compote: Texas toast cooked to perfection and topped with our house made blueberry compote and powdered sugar (maple syrup served on the side. Comes with fresh cracked scrambled eggs, southern style cheese grits, and your choice of brown sugar-pepper bacon or sausage.
Belgium Waffles: Light and fluffy waffles served with maple syrup. Comes with fresh cracked scrambled eggs, southern style cheese grits, and your choice of brown sugar-pepper bacon or sausage.
Country Style Biscuits and Gravy: Made from scratch country gravy spooned over buttery biscuits. Comes with fresh cracked scrambled eggs, southern style cheese grits, and your choice of brown sugar-pepper bacon or sausage.
Breakfast Burrito: A burrito with spinach, fresh cracked scrambled eggs, diced bell peppers and onions with cheese wrapped in a flour tortilla.
Your breakfast will be made to order upon arrival, so come have a cup of Starbucks coffee and chat with us and your colleagues.
Please indicate your participation and help us make The Café the best it can be here.
Apply for the Jack and Ruth Lee Scholarship
Applications for the 2021-2022 Jack and Ruth Lee Scholarship are available in the Scholarships Office (first floor of the Taylor Center) and in the Center for Disability Services.
The application deadline is June 1, 2021. The scholarship is open to full-time AUM students who have a minimum 2.5 GPA, demonstrated financial need, and who are eligible to utilize Center for Disability Services resources.
The scholarship provides $500 for approved books and supplies to be purchased in the AUM Warhawk Shop. Different recipients will be selected for both the Summer 2021 and the Fall 2021 semester.
Completed applications may be submitted to [email protected].
For more information, email Jennifer Gardner or call 334-244-3078.
AUM Volleyball hosts summer skills camp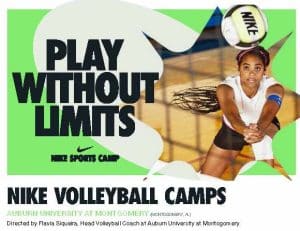 If you have a volleyball player in your family, sign them up for Nike Volleyball Camp hosted by Auburn University at Montgomery head coach Flavia Siqueira.
The camps are open to girls ages 10-18 and include all skills, intermediate/advanced, position specialty clinic and serving and passing clinic options.
Options include:
June 14-17: All-Skills-Half Day
June 18: Serving/Passing Clinic-Half-Day
July 12-15: Intermediate/Advanced
July 16: Position Specialty
The registration deadline is May 30 for the June camps and June 30 for the July camps.
Pricing & Registration can be found at US Sports Camps.
Campus Services modifies operations
With the Spring 2021 semester ending, Campus Services will implement the following operational changes:
Dining: The AUM Café will be closed until June 1. Deli and salad offerings will be available in the AUM Bookstore. The AUMazing Bean will be open Monday-Friday, 9 a.m.-1 p.m.
Bookstore: Beginning June 1, the AUM Bookstore will no longer accept cash as payment. Apple and Google Pay, along with credit and debit cards, will be accepted. Summer hours will be Monday-Friday, 8 a.m.-5 p.m.
Wellness Center: The AUM Wellness Center's summer hours are Monday-Friday, 5 a.m.-8 p.m., and Sunday, noon-5 p.m.
Build your resume as an AUM Athletics intern
Need an internship?
AUM Athletics needs talented, hard-working students to fill paid internships.
Build your resume by working in gameday operations, social media, marketing and content production. Email [email protected] with the subject line "AUM Athletics-Employment" for more details.
Get event updates from Curtiss
Stay in-the-know about can't-miss campus events via text message. Enroll in AUM365 and get the 4-1-1 from Curtiss The Warhawk himself. Text curti$$ to 334-398-6025 to receive reminders about upcoming happenings.