Warhawk Weekly 11-8: University Recognizes Faculty, Staff; Visiting Writers Series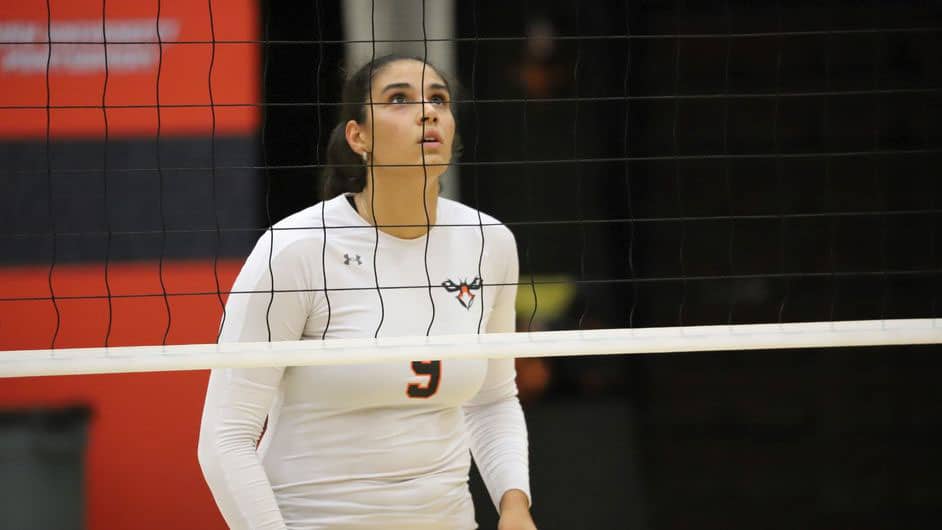 University recognizes outstanding faculty, staff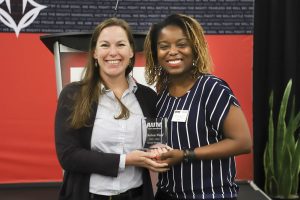 Thirteen Auburn University at Montgomery employees earned awards for their outstanding service, teaching, and research during the annual Chancellor's Convocation last Friday.
The recognition included the Warhawk Spirit Awards, which are presented to employees who best exemplify the university's core values, the AUM Alumni Association Faculty Service Award, and Faculty Awards for outstanding tenure-track professors, instructors and adjuncts.
The full list of winners includes:
Warhawk Spirit Awards
Rebecca Crumpton
Information Technology Services
Dr. Gilbert Duenas
Department of Curriculum, Instruction & Technology
Jonathan Jett
Campus Services
Dr. Lynn Stallings
University Honors Program
Dr. Joy Clark
Office of the Provost
AUM Alumni Association Faculty Service Award
Dr. Chelsea Ward
Department of Biology & Environmental Science
Distinguished Teaching Professor
Dr. TeWhan Hahn
Department of Business Administration
Distinguished Teaching Associate Professor
Dr. Rolando Carol
Department of Psychology
Distinguished Lecturer
Michael White, Esquire
Department of Business Administration
Outstanding Adjunct Professor
Twila Horne
Department of Mathematics
Distinguished Research Professor
Dr. Darren Harris-Fain
Department of English & Philosophy
Distinguished Research Associate Professor
Dr. Gabe Costa
Department of Biology & Environmental Science
Outstanding Service Award
Dr. Mark Benson
Department of Fine Arts
Visiting Writers Series features Montgomery-born poet
The College of Liberal Arts will host Montgomery native and Booker T. Washington Magnet High School graduate Jason McCall for the AUM Visiting Writers Series on Thursday, Nov. 10, from 7-9 p.m. in Goodwyn Hall 112. The event is free and open to the community.
McCall, a professor of creative writing at the University of North Alabama, has six poetry collections to his credit and has won a variety of literary awards for his work.
Honoring AUM's student, employee veterans
AUM's Veteran and Military Resource Center, Student Veterans of America chapter and other organizations are celebrating the dedication of students and employees who have served in the U.S. Armed Forces during Veteran Appreciation Week.
Remaining events include:
Tuesday
6:30 p.m., Dodgeball Tournament: Dodge, dip, dive, duck and dodge again in the Wellness Center.
Wednesday
12 p.m., Inflatables Challenge: Show off your competitive skills in our inflatable games.
5:30 p.m., Student Veterans of America Game Night: Join the SVA and Table Top Gaming Club for an evening of fun in Warhawk Alley.
Thursday
10 a.m., Marine Corps Birthday: Celebrate the USMC's birthday with some cake in the Taylor Center lobby.
1 p.m., Kickball Tournament: Stretch those quads and calves and meet us on the intramural field.
Friday
8:30 a.m., Breakfast with the Brave: Grab some breakfast treats in the Warhawk Academic Success Center (second floor, Library Tower).
1 p.m., Green Zone Training: AUM faculty and staff interested in learning how to better serve the needs of veteran, active duty, and military dependent students can receive Green Zone Training in the WASC multipurpose room. Register now!
Volleyball advances in GSC Tournament
Alessia Cappai recorded 21 kills to help lead the AUM volleyball team to a 3-1 win over Valdosta State in the first round of the Gulf South Conference tournament on Monday.
The sixth-seeded Warhawks advance to face third-seeded Mississippi College on Friday at 1:30 p.m. in Pensacola, Fla.
In other athletics action, the men's and women's cross country teams turned in strong performances at last weekend's GSC Championships. The AUM women took fourth place among 12 teams. Freshman Kenlie Nelson took 17th place overall to earn second-team all-GSC honors.
The men finished sixth out of 12 teams as Chance Cofield set a personal-best with a time of 26:03.30 on the 8K course.
The AUM men's and women's basketball teams begin regular season play this week on the road. AUM's women will take on Embry-Riddle University Friday at 6 p.m. in a tournament at Montevallo. The men open the season Friday at 4:30 p.m. against Rollins College in Columbia, S.C.
McDermott Gallery hosts 'Artist Talk'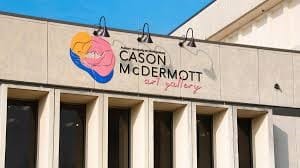 In addition to seeing the work of Jared Ragland on display in the Cason McDermott Art Gallery, you can hear from the artist himself this week.
Ragland's exhibition "What Has Been Will Be Again" – will remain on display through Thursday, Nov. 10. Located at the rear of Goodwyn Hall, the gallery is free and open to the public.
Ragland will visit AUM to discuss his work during an Artist Talk Thursday at 5:15 p.m. in Goodwyn Hall 110.
Theatre AUM presents 'Three Days of Rain'
There's still time to catch Theatre AUM performances of "Three Days of Rain" by Richard Greenberg.
Remaining shows are scheduled for November 10-12 at 7:30 p.m. and November 13 at 2 p.m. in Taylor Center. Tickets are $10 for general admission, $5 for senior citizens and military and free for AUM students, faculty and staff with identification.
Doors open 30 minutes before showtime.
AUM highlights civil rights, civic virtue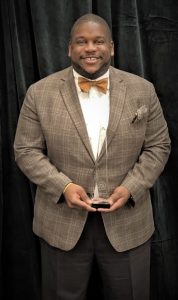 As part of its efforts to provide educational programming focused on civil rights and civic virtue, AUM will host Pastor Richard Williams as a guest speaker on Wednesday, Nov. 16, from 8 a.m.-9:30 a.m. in Taylor Center 230.
Williams, who earned Leadership Montgomery's 2022 Unity Award, is the driving force behind the Beacon Center of the Metropolitan United Methodist Church. The Beacon Center offers more than 20 services, including counseling, GED and literacy programs, and a food pantry.
For more information, contact [email protected].
Celebrating our first-generation Warhawks
Did you know that more than half of AUM's 5,100 students identify as first generation college attendees? Many of our professors and staff members also identify as first generation college graduates.
We're celebrating the educational journeys of these students and employees during First Gen Celebration Week, which ends Friday. Remaining events include:
Wednesday, Nov. 9
12 p.m., Cookout & Resource Fair: Stop by The Quad for lunch and a look at the many resources AUM offers to its first-generation students.
Thursday, Nov. 10
12 p.m., First-Gen Group Photo: Meet up on The Quad and say "cheese!"
1 p.m., Kickball: Old School vs. New School on the intramural field.
Friday, Nov. 11
11 a.m., First-Gen Celebration Raffle: We're drawing for prizes.
Get fit with a personal trainer
Don't have time for a traditional personal trainer?
Explore the AUM Wellness Center's online training program featuring trainers Daniel Spain and Logan Roach. To sign up, fill out a request form at the Wellness Center's front desk.
The Wellness Center also offers a personal training package that provides one in-person session and four weekly workouts for $75. The Wellness Center's personal training program is designed to provide members with motivation, education, guidance, and individual instruction to achieve their personal fitness goals. Certified trainers can design a tailored exercise program according to your objectives, fitness level and experience. Learn more about personal trainers offered through the AUM Wellness Center.
For more information, email [email protected] or call 334-244-3484.
Make a gift to celebrate graduation
Fall 2022 graduates who donate their graduation year — $20.22 – to an AUM college or program of their choice will receive a commemorative medallion to wear at commencement on Saturday, Dec. 10.
Celebrate your success and leave a legacy. Got questions? Call 334-244-3369 or email [email protected].
Get updates on campus events
Don't get left out of upcoming campus events. There's an easy way to keep up with what's happening each day. Enroll in AUM365 and get the 4-1-1 from Curtiss The Warhawk himself. Text curti$$ to 334-398-6025 to receive reminders about upcoming happening.