Warhawk Weekly 11-30: Invest in Success; 12's Day of Giving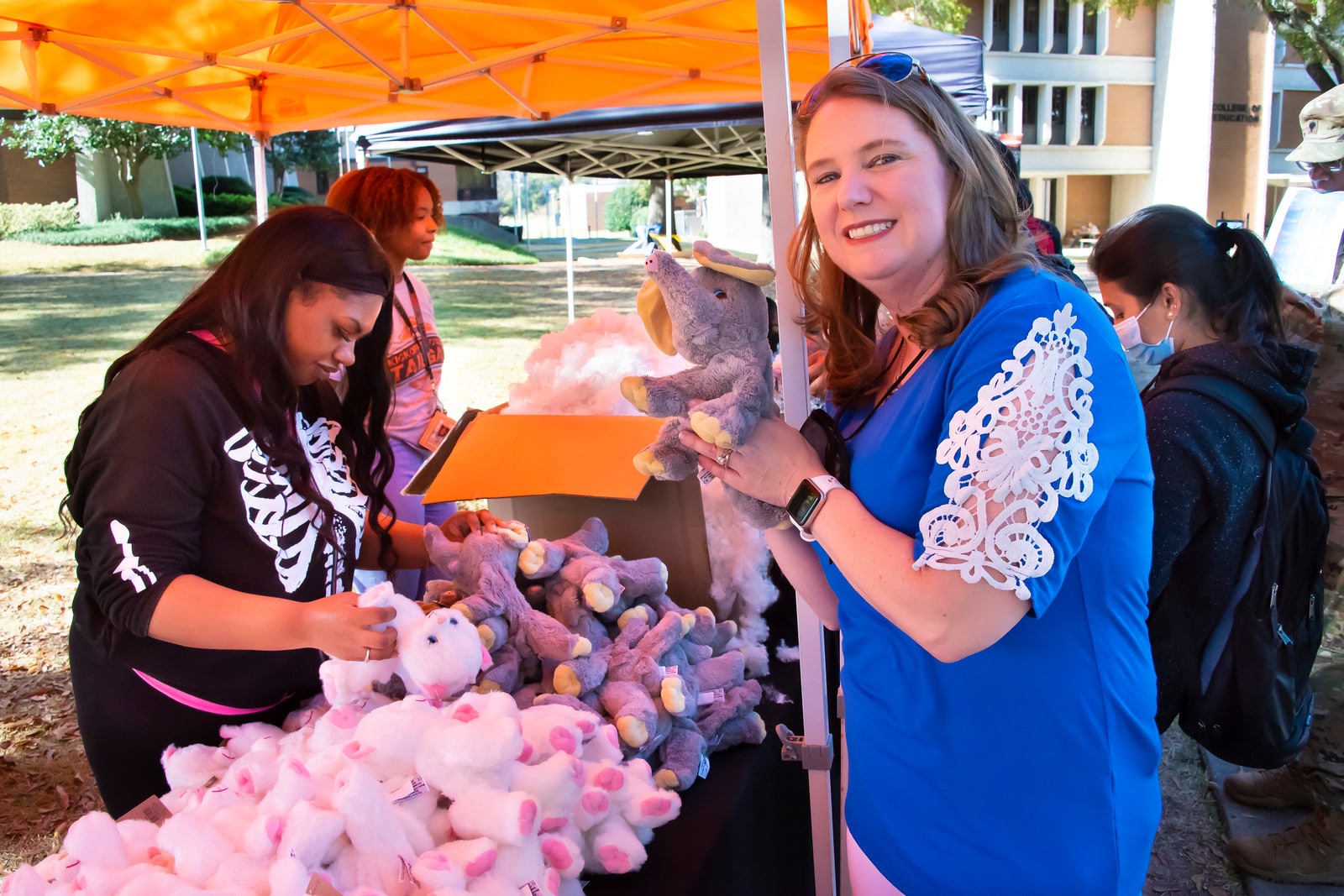 Invest in the success of AUM students
From scholarships to a food pantry, there are a variety of ways to invest in the success of Auburn University at Montgomery students on Giving Tuesday.
Make a one-time gift or set up monthly donations for your favorite initiative.
Either way, your support will create new possibilities for our students.
Giving Tuesday is a "global generosity movement" that seeks to improve organizations and communities through crowdsourced philanthropic efforts.
Back to the top
AUM supports 12's Day of Giving
Auburn University at Montgomery is a proud sponsor of WSFA-TV 12 News' annual "12's Day of Giving," which will take place Friday at Renfroe's Market on Eastchase Parkway.
Volunteers will be at the store from 5 a.m. to 7 p.m. to accept donations of cash, new toys and non-perishable food on behalf of the Montgomery Area Food Bank, Toys for Tots and Christmas Clearinghouse.
Warhawks to take on nation's No. 1 team
AUM's men's soccer team's first NCAA tournament visit has already been a memorable one, with the Warhawks advancing to the Sweet 16.
For the Warhawks to extend their stay, they'll have to knock off the nation's No. 1 team.
AUM will face top-ranked Young Harris College Thursday at 5 p.m. in Young Harris, Georgia. The Warhawks (11-4-3) advanced from the first round with a 1-0 win over No. 9-ranked University of Tampa. Watch Thursday's match live.
While the soccer team will be on the road, you can catch other AUM teams at home this week. The women's and men's basketball teams will have a home doubleheader against Southeastern Baptist Wednesday at 5 p.m. and 7 p.m.
Fall commencement ceremonies set
AUM will celebrate its Fall 2021 graduates with a pair of commencement ceremonies on Saturday, Dec. 11, at the Multiplex at Cramton Bowl.
Commencement for the Colleges of Business and Sciences will be held at 10 a.m., with the Colleges of Liberal Arts & Social Sciences, Nursing & Health Sciences, and Education at 2 p.m.
Get the details in the Graduation FAQs.
Recruitment for University Honors Program
The University Honors Program (UHP) is accepting applications for Spring 2022 from current AUM students with a 3.4 GPA or better.
The UHP is a community of students who have academic goals and who also want to make the most of their AUM experience. UHP courses are interdisciplinary seminars that count towards AUM's core requirements. The program hopes to soon also offer travel opportunities.
The program welcomes nominations of freshmen or sophomores from faculty or applications from students. Nominations and applications can be emailed to [email protected].
For more information, visit http://www.aum.edu/honors.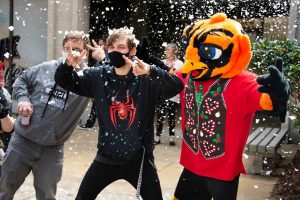 Get event updates from Curtiss
Stay in-the-know about can't-miss campus events via text message. Enroll in AUM365 and get the 4-1-1 from Curtiss The Warhawk himself. Text curti$$ to 334-398-6025 to receive reminders about upcoming happenings.