Warhawk Weekly 12-7: Commencement speaker; Share your story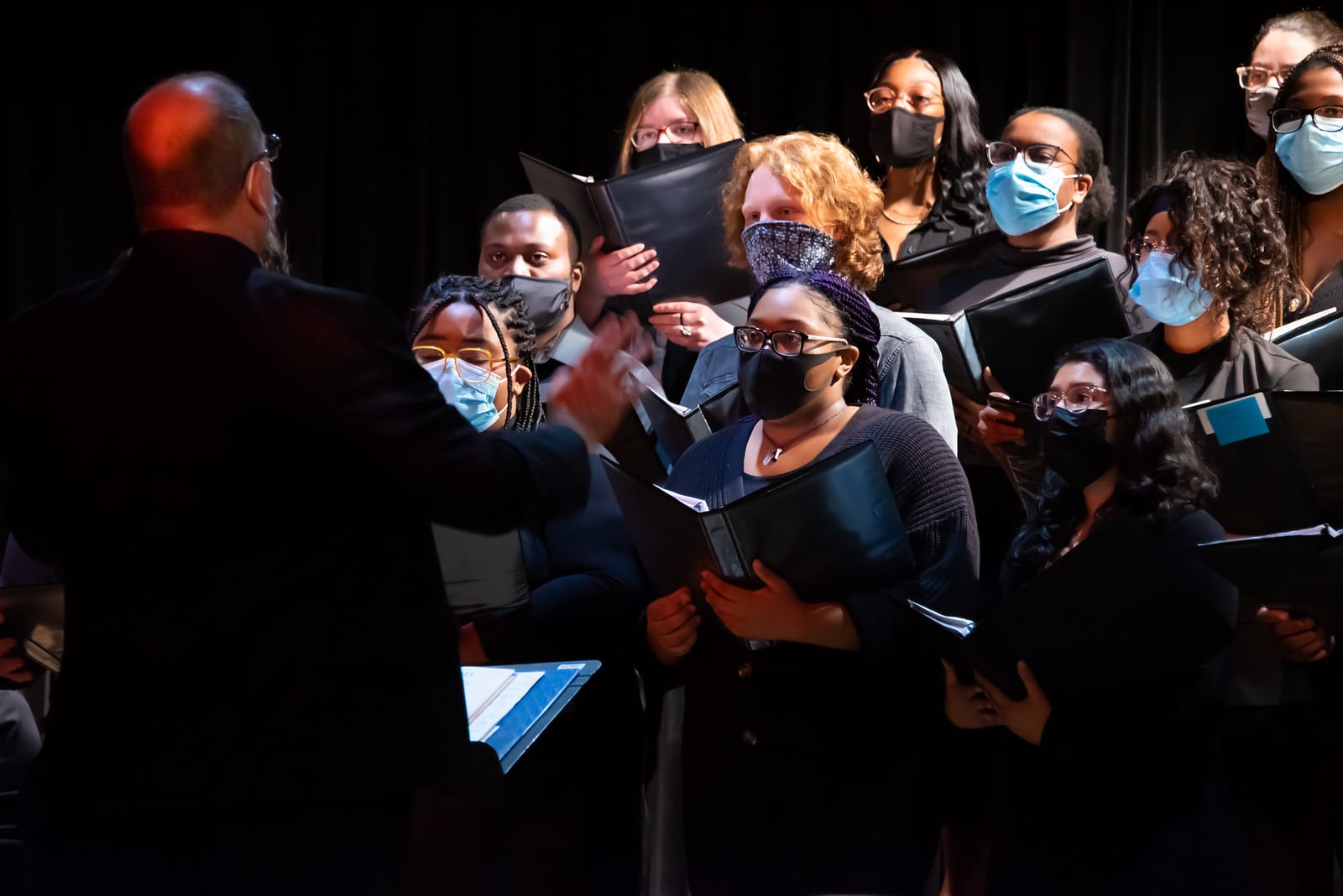 Bailey to serve as Fall 2021 commencement speaker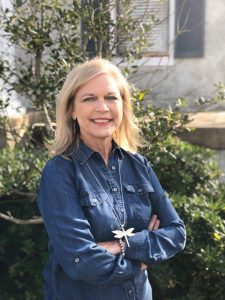 Auburn University at Montgomery will celebrate more than 500 graduates Saturday during its Fall 2021 commencement ceremonies at the Multiplex at Cramton Bowl.
More than 400 Fall 2021 graduates and 92 Summer graduates will be recognized during a pair of commencement ceremonies. The ceremony for the Colleges of Business and Sciences will begin at 10 a.m., while the ceremony for the Colleges of Education, Liberal Arts & Social Sciences, and Nursing & Health Sciences will begin at 2 p.m.
Saturday's commencement speaker will be Child Protect Children's Advocacy Center Executive Director and AUM alumna Jannah Bailey.
Bailey has served in that role since 2001. The mission of Child Protect Children's Advocacy Center is to "to provide a forensic interview, counseling, and advocacy to children when there are allegations of abuse." The agency works with the Montgomery County Department of Human Resources and law enforcement and serves the Montgomery coummunity.
Mrs. Bailey is a native of Montgomery and graduated from Lanier High School in 1979 and then earned her bachelor's degree in Justice and Public Safety, emphasizing in Juvenile Corrections, from Auburn University at Montgomery in 1983. She is active in her community, serving a member of the Montgomery Public School Board and Montgomery Sunrise Rotary Club. Mrs. Bailey is a graduate of Leadership Montgomery, Leadership Alabama, and was selected as the Girl Scouts Leading Woman in 2018. Mrs. Bailey is married to retired Family Court Judge Bob Bailey and has two sons and five grandchildren.
Commencement details: https://www.aum.edu/current-students/graduation/
Graduating? Share your story
Where will your Auburn University at Montgomery take you?
If you're one of our Fall 2021 graduates, we'd love to learn more about your future plans and celebrate your success. Drop us an email with your graduation photo, name, major, hometown and some details on your future plans (career, graduate school, military, etc).
Hit us up at [email protected].
Warhawks made history with NCAA Tournament run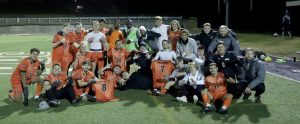 AUM's history-making run in the NCAA Division II men's soccer tournament came to an end Saturday with 3-1 loss to Nova Southeastern University in the Elite Eight round in Young Harris, Georgia.
AUM finished 11-5-4, its highest win total since 2014, after earning the first NCAA Tournament bid in program history. Down a player due to a red card, the Warhawks fell behind 1-0 at the 58-minute mark but tied the score on Franck Kouentchi's goal in the 63rd minute. Nova took the lead for good in the 76th minute.
The Warhawks earned a berth in the Elite Eight after shocking No. 1-ranked and previously unbeaten Young Harris College. After 110 scoreless minutes of regulation and overtime, Guilherme Bittencourt's penalty kick gave the Warhawks a 5-4 advantage on penalty kicks. A pair of critical saves by goalkeeper Alexander Kraus set up the opportunity. Glenn Waters, Arnaud Baron, Lucas Batistela and Renan Diniz each converted their penalty attempts during the shootout.
Phi Kappa Phi chapter welcomes 34 initiates
AUM's Phi Kappa Phi chapter recently welcomed 34 initiates for Fall 2021.
Phi Kappa Phi is the nation's oldest and most selective all-discipline honor society.
Fall 2021 initiates include: Ayah Abdelaziz, Nickeela T. Adams, Geraud M. Bisimwa, Christina L. Buntyn, Meagan K. Burrus, Andrew S. Carey, Clarissa J. Chavez, Caitlin T. Cox, Cassidy J. Cox, Courtney L. Cox, Cheyenne S. DeBusk, Evette Edwards, Sadie M. Graham, Kaitlyn L. Hawkins, Amber N. Holmes, Sara Kathryn Hopple, Candice Grace Jackson, Samar Khan, Julie McDaniel, Nicholas Braeden Mitchell, Kamryn Morris, Briana D. Newberry, Tina Ai Nguyen, Anna K. Parkinson, Morgan E. Patrenos Wells, James R. Perry, Katelyn P. Pike, Jonarius A. Stallworth, Olivia Taylor, Riley H. Taylor Kallisha Thomas, Katrina C. Vance, Tehya Williams and Allison R. Wyble.
Volunteer for a campus clean-up
Volunteer for a campus clean-up and learn about exotic plant species in the process.
AUM's Rural History & Ecology Institute will host a forest clean-up on campus on Saturday, Dec. 18, from 9 a.m. to noon. Volunteers will meet on the bridge leading to the forested area at the rear of the AUM campus. Learn about the campus' exotic species – privet, mimosa, popcorn trees, and Bradford pears) and take out some frustration on invasive plants. Bring a friend, and a water bottle.
Got questions or want to RSVP? Email faculty member Chelsea Ward.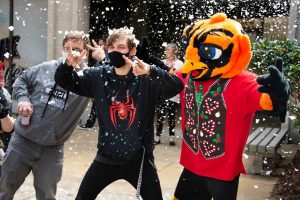 Get event updates from Curtiss
Stay in-the-know about can't-miss campus events via text message. Enroll in AUM365 and get the 4-1-1 from Curtiss The Warhawk himself. Text curti$$ to 334-398-6025 to receive reminders about upcoming happenings.