Warhawk Weekly 11-23: Warhawks advance in NCAA; Invest in Success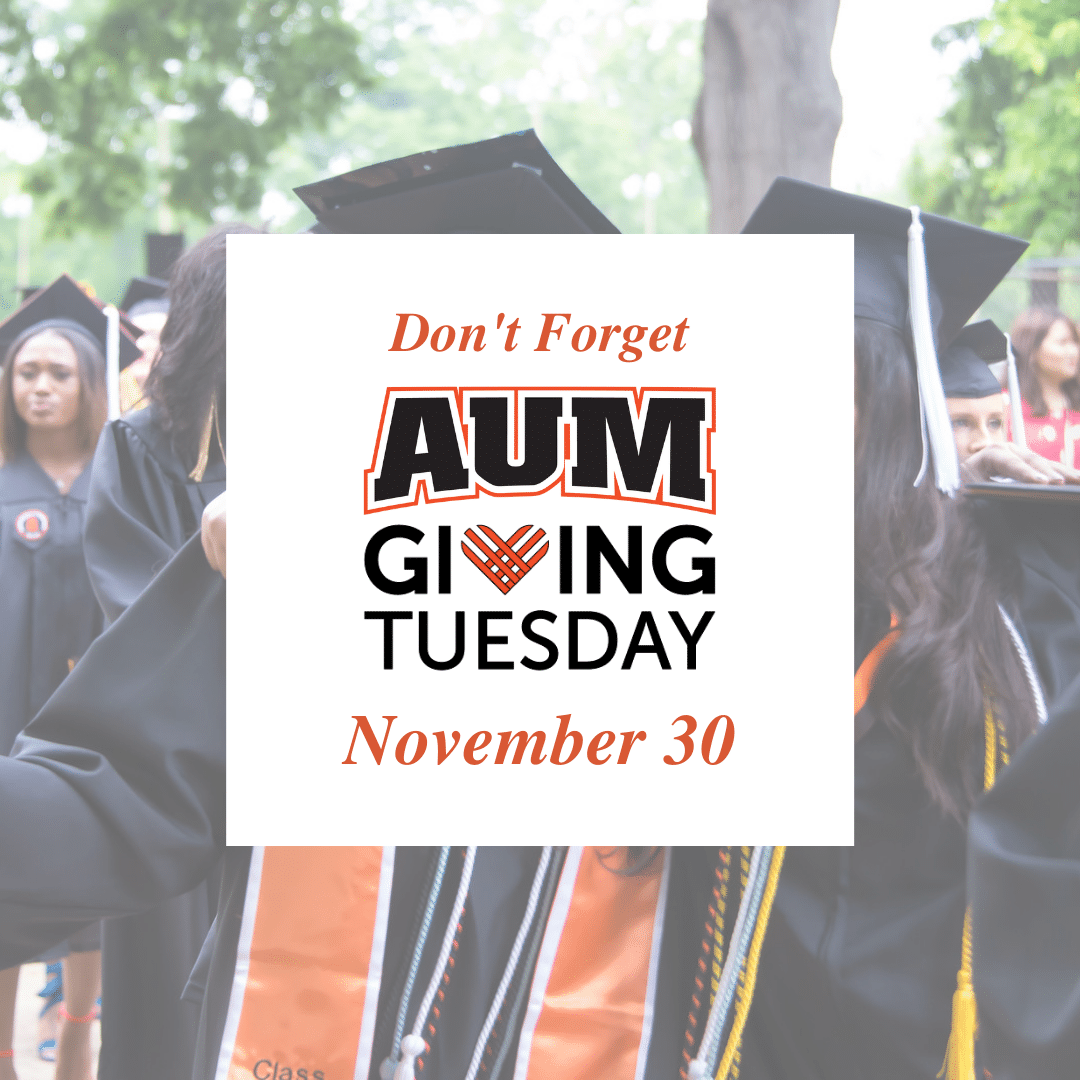 Warhawks advance to NCAA Sweet 16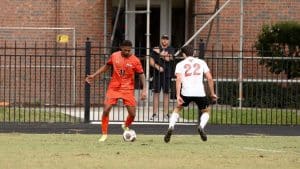 Auburn University at Montgomery has already made quite an impression in its NCAA Division II men's soccer tournament debut.
The Warhawks earned a berth in the NCAA Sweet 16 by knocking off No. 9-ranked University of Tampa 1-0 in overtime in Sunday's first round. AUM advances to face No. 1-ranked Young Harris College on Thursday, Dec. 2, at 5 p.m. in Young Harris, Georgia.
AUM (11-4-3) clinched its first postseason victory as a Division II member when senior Nathaniel Grant scored with 13 seconds left in the second overtime period. Senior defender Luke Wheeldon took possession of the ball near midfield and finished a long run with a cross to Grant for the game-winner.
Alexander Kraus earned his ninth shutout of the season in goal, turning away seven shots.
Follow all AUM teams in the AUM Athletics Newsroom.
Invest in the success of AUM students
Celebrate Giving Tuesday November 30 by investing in the success of AUM students.
Giving Tuesday is a "global generosity movement," but you can make a difference locally by making a gift in support of AUM students and academic programs. Beyond support for specific colleges or academic programs, you can make a gift designated to scholarship funds, the AUM Student Assistance Fund, Food Pantry or another area of focus.
Back to the top
Fall commencement ceremonies set
AUM will celebrate its Fall 2021 graduates with a pair of commencement ceremonies on Saturday, Dec. 11, at the Multiplex at Cramton Bowl.
Commencement for the Colleges of Business and Sciences will be held at 10 a.m., with the Colleges of Liberal Arts & Social Sciences, Nursing & Health Sciences, and Education at 2 p.m.
Get the details in the Graduation FAQs.
Social Work students help Child Protect
Auburn University at Montgomery's Student Social Work Association recently collected stuffed animals for Child Protect Children's Advocacy Center as its fall service project.
The stuffed animals will help brighten what can be a difficult experience for the young people served by Child Protect, which interviews, counsels and serves as an advocate for children when there are allegations of abuse. After each interview, the child receives a stuffed animal.
Pick up the mic for AUM Athletics
Do you have a golden voice and a gift for working the crowd?
Showcase your skills as the public address announcer for AUM men's and women's basketball home games during the 2021-2022 season.
Candidates should contact AUM Director of Athletics for External Relations Tim Lutz and [email protected].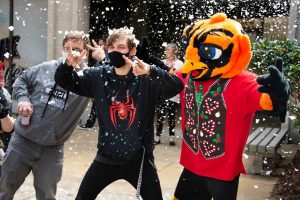 Get event updates from Curtiss
Stay in-the-know about can't-miss campus events via text message. Enroll in AUM365 and get the 4-1-1 from Curtiss The Warhawk himself. Text curti$$ to 334-398-6025 to receive reminders about upcoming happenings.