Warhawk Weekly 11-16: New community college partnerships; AUM Athletics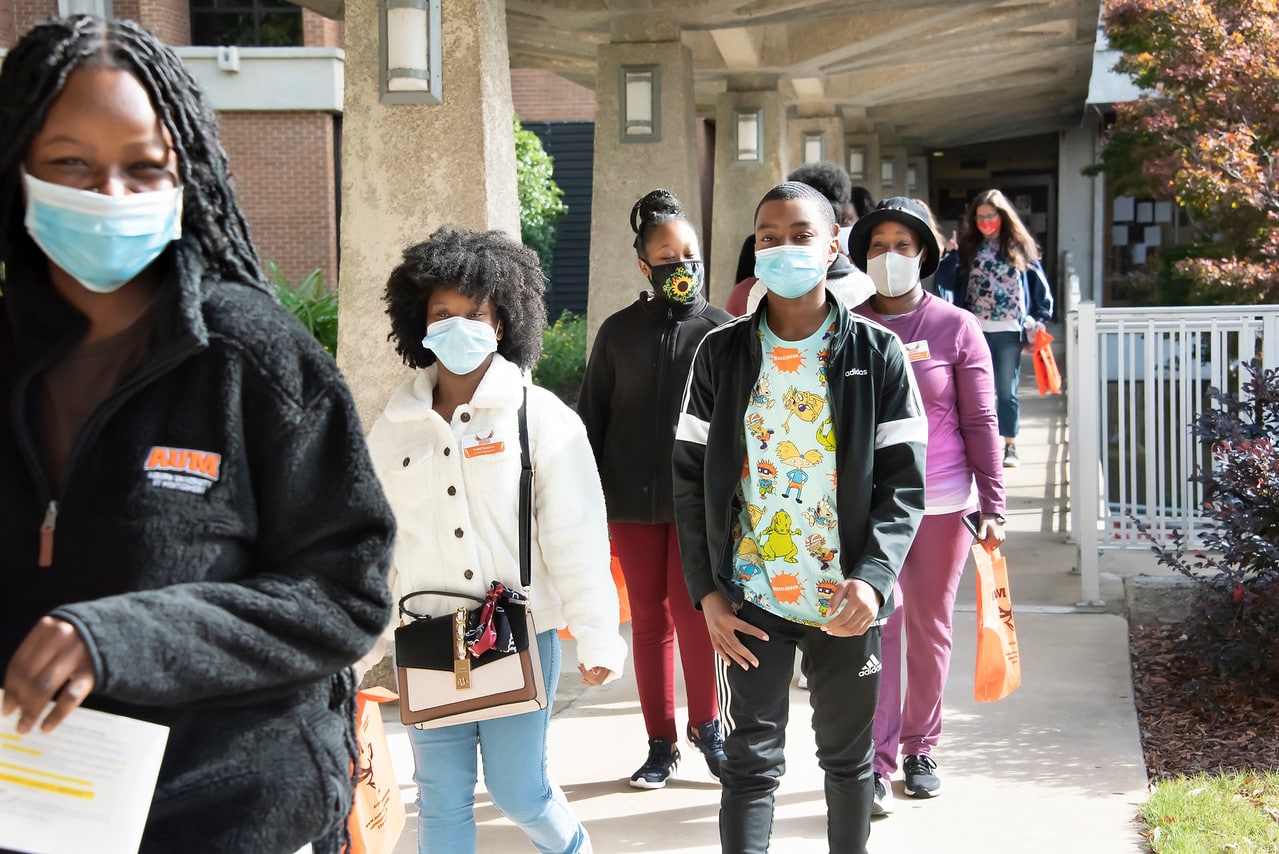 AUM creates new partnerships with community colleges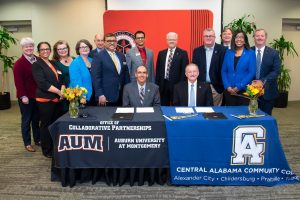 Students at Enterprise State and Central Alabama Community Colleges now have new opportunities to save time and money in pursuit of four-year degrees through Auburn University at Montgomery (AUM).
AUM signed partnership agreements with both members of the Alabama Community College System on Wednesday, Nov. 10, that outlines concurrent enrollment and transfer scholarship opportunities for students on both campuses.
AUM will offer an unlimited number of transfer scholarships to Enterprise State and Central Alabama students who complete their associate in arts or associate in science degrees and earn admittance to AUM by August 1 each year. The annual scholarships will be $500 for students with grade point averages between 2.75 and 2.99 (on a 4.0 scale), $1,500 for GPAs between 3.0 and 3.49 and $2,500 year for students with a minimum GPA of 3.5.
"We look forward to welcoming more students from Central Alabama Community College and Enterprise State Community College to Auburn University at Montgomery," AUM Chancellor Carl A. Stockton said. "Alabama has a vibrant community college system that positions students for success. These new partnerships help address two of the primary concerns students have in their pursuit of bachelor's degrees – time and cost.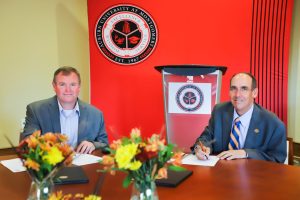 "Concurrent enrollment will help students enrolled at Enterprise State and Central Alabama accelerate their pursuit of a bachelor's degree. Students at each community college who plan to transfer to AUM can potentially complete their bachelor's degree within four years. That, along with the transfer scholarships we are offering, can help students realize significant cost savings."
AUM will also present one Presidential Scholarship covering full tuition and fees to an Enterprise State and Central Alabama Community College transfer student with a minimum GPA of 3.5.
The concurrent enrollment program offers qualified students a seamless process for completing their associate and bachelor's degrees. All concurrent AUM courses will be taught live on the respective community college campuses and/or AUM's campus and on the web while students are completing their associate degree programs. Enterprise State students will have 13 concurrent enrollment pathways through AUM, while Central Alabama students will have 15 options ranging within business, education, liberal arts and science disciplines.
Soccer team earns first NCAA berth
AUM's men's soccer team earned its first NCAA Division II Tournament bid on Monday, earning a shot at No. 9-ranked University of Tampa.
The Warhawks (10-4-3), who earned the No. 5 seed in Super Region 2, will face the Spartans Sunday at 1 p.m. in Tampa, Fla. AUM, which finished second in the Gulf South Conference regular season standings and reached the GSC Tournament semi-finals, faced Tampa (13-4) earlier in the season. The Spartans earned a 1-0 victory in a physical, closely contested match.
The winner of Sunday's match will face the winner of No. 1 Young Harris and either No. 8 Limestone or No. 9 Lenoir-Rhyne in the NCAA quarterfinals December 2-5.
AUM's volleyball team also has postseason plans as the No. 5 seed in the upcoming Gulf South Conference Tournament. The Warhawks (17-13) will battle eighth-seeded Mississippi College Friday at 11 a.m. in Pensacola, Fla.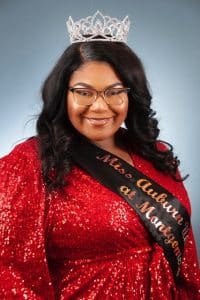 Q &A with Miss AUM Preacious Taylor
When Auburn University at Montgomery's Student Government Association reintroduced the Miss AUM pageant for Fall 2021, senior Preacious Taylor saw an opportunity to follow her childhood dream of competing in a pageant.
Taylor, who was crowned Miss AUM in the November 5 competition, recently shared her experience, as well as the ways she's involved on campus and future career aspirations in a Q&A.
Learn more in the Q & A with Preacious Taylor.
Support AUM students on Giving Tuesday
Save the date for Auburn University at Montgomery's 2021 Giving Tuesday event on November 30.
Giving Tuesday is a "global generosity movement," but you can make a difference locally by making a gift in support of AUM students and academic programs. Beyond support for specific colleges or academic programs, you can make a gift designated to scholarship funds, the AUM Student Assistance Fund, Food Pantry or another area of focus. Browse the list of opportunities.
Back to the top
Pick up the mic for AUM Athletics
Do you have a golden voice and a gift for working the crowd?
Showcase your skills as the public address announcer for AUM men's and women's basketball home games during the 2021-2022 season.
Candidates should contact AUM Director of Athletics for External Relations Tim Lutz and [email protected].
Recruitment for University Honors Program
The University Honors Program (UHP) is accepting applications for Spring 2022 from current AUM students with a 3.4 GPA or better.
The UHP is a community of students who have academic goals and who also want to make the most of their AUM experience. UHP courses are interdisciplinary seminars that count towards AUM's core requirements. The program hopes to soon also offer travel opportunities.
The program welcomes nominations of freshmen or sophomores from faculty or applications from students. Nominations and applications can be emailed to [email protected].
For more information, visit http://www.aum.edu/honors.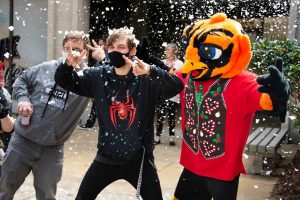 Get event updates from Curtiss
Stay in-the-know about can't-miss campus events via text message. Enroll in AUM365 and get the 4-1-1 from Curtiss The Warhawk himself. Text curti$$ to 334-398-6025 to receive reminders about upcoming happenings.