Warhawk Weekly 1-31: Chancellor's Cup; McDermott Art Gallery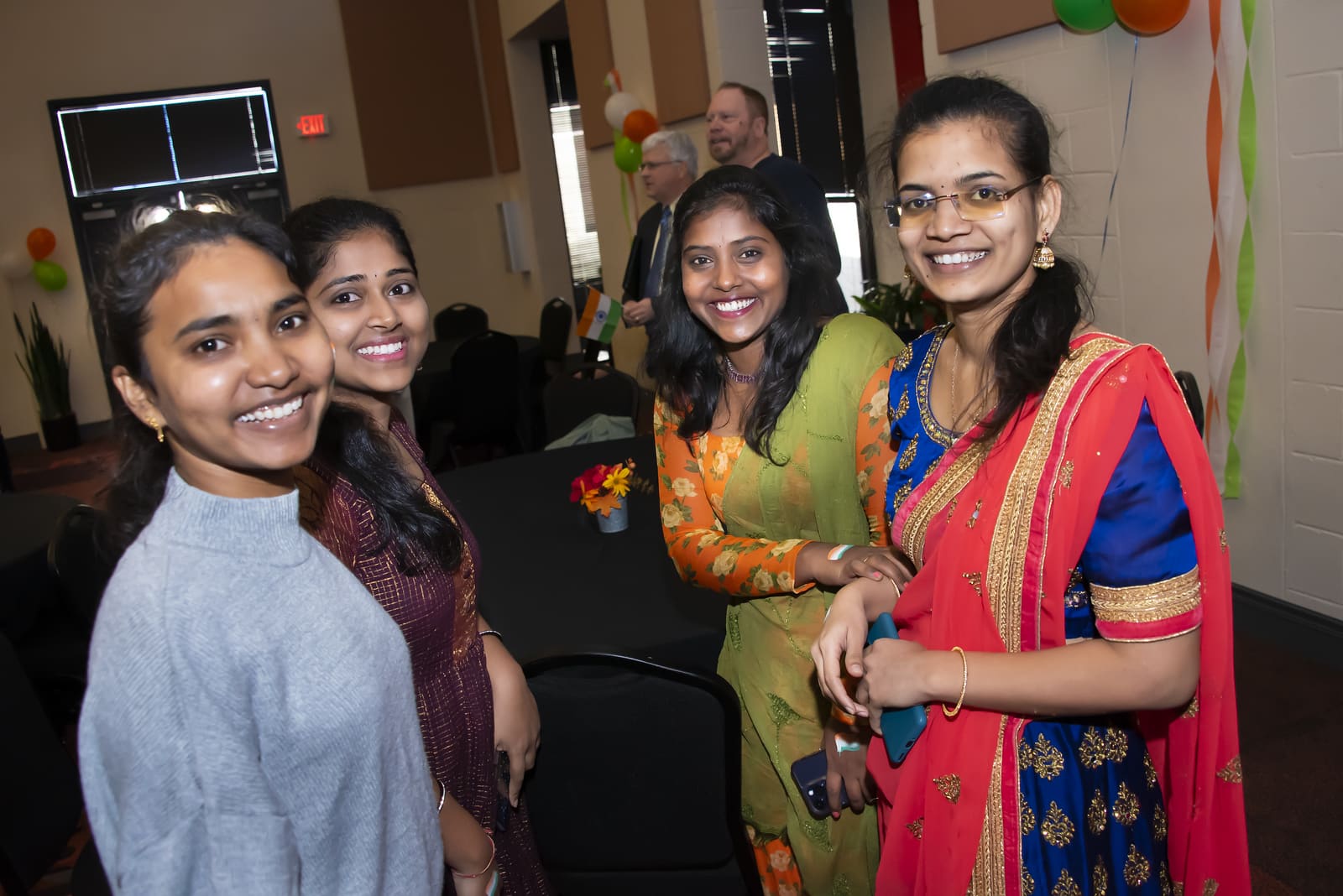 Chancellor's Cup highlights Homecoming week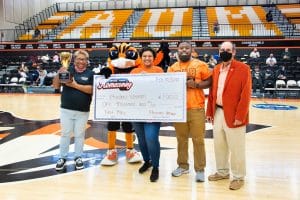 Student organizations will have an opportunity to test their fitness, creativity and knowledge during the 2023 Chancellor's Cup, one of the highlights of Homecoming Week.
The week-long contest will include an AUMazing Race, trivia contest, a Field Day and opportunities to show school spirit leading up to the basketball team's home basketball doubleheader against Christian Brothers University on Saturday, Feb. 11.
Teams have until Friday, Feb. 3 to register for the Chancellor's Cup competition.
McDermott Art Gallery goes behind the curtain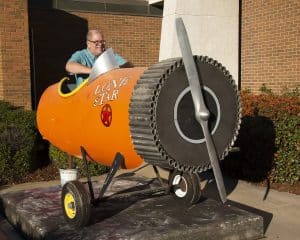 A new faculty exhibit showcasing the behind-the-scenes work of Theatre AUM will be on display in the Cason McDermott Art Gallery beginning this week.
The "Art of Making Art: The Designs of Mike and Val Winkelman" will open Thursday, Feb. 2, featuring the two communication and theatre professors' theatre designs. The exhibit will include Theatre AUM props, from scenery, costumes, and lighting to sketches, renderings, blueprints, and scenic models.
"We were invited and honored to showcase some of the behind-the-scenes process of our Theatre AUM work," Val Winkelman said. "We have been collaborating on theatre productions since 1981 and here at AUM since 1990. It is nice to share this exhibit to showcase our work."
Visitors of the Winkelman exhibit will get a glimpse into the two faculty members' research, teaching, and service over their careers at AUM.
"It has been a joy to go through all of the elements in editing the work that will be on display," Val Winkelman said. "The exhibit is a tiny portion of our archives."
The AUM community can view the Winkelman's exhibit from 8:30 a.m. – 4:30 p.m., Monday- Friday through March 23 in the Cason McDermott Art Gallery. An artist talk on the exhibit is set for February 20 at 5:30 p.m. in Goodwyn Hall 109.
"We're excited about this opportunity for everyone to see the process and work that goes into a production before it opens," Val Winkelman said.
State rep to discuss civic engagement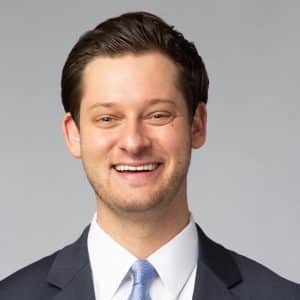 Newly elected Alabama Rep. Phillip Ensler will discuss "Lessons in Pursuing a Career of Civic Engagement and Activism" during an open campus forum on Wednesday, Feb. 1, from 5-6 p.m. in Goodwyn Hall 111.
After graduating from George Washington University and serving a White House internship, Ensler taught social studies at Montgomery's Robert E. Lee High School through Teach for America. After completing law school, Ensler served as counsel for the Alabama Appleseed Center for Law and Justice before accepting a position as a senior policy advisor for Mayor Steven Reed. He also served as executive director of the Jewish Federation of Central Alabama.
Catch Theatre AUM's first Spring 2023 performance
Theatre AUM's production of "The Revolutionists" by Lauren Gunderson will open Thursday night at 7:30.
Additional performances will take place Friday and Saturday, at 7:30 p.m., and Sunday at 2 p.m. Admission is free to AUM students, faculty and staff with ID, while general admission is $5.
Theatre AUM is located on the second floor of Taylor Center.
Find other scheduled Theatre AUM performances on their calendar.
Softball earns preseason No. 4 national ranking
In addition to earning a No. 4 preseason national ranking in the NFCA Division II Top 25 Coaches Poll, the AUM softball team enters the 2023 season as the favorite to win the Gulf South Conference.
In addition to being named preseason favorites by league coaches, the Warhawks also placed Chloe Derrick, Avery Dickerson, Kat Fallen, Haley Ann Frank, Gia Martin and Alanna Goble on the preseason all-GSC first team.
In 2022, AUM earned its first trip to the NCAA Division II National Championships after winning the GSC regular season and tournament titles. The Warhawks went 49-13 and 25-5 in league play.
Led by first-year head coach Scottie Wilkes, the Warhawks open the season Friday, Feb. 3, at 12:30 p.m. against Saint Leo University at the Gulf Shores Invitational.
Home games coming up for basketball, spring sports
While AUM's softball team will begin its 2023 season with a road trip, several other programs will play at home this week.
The 13th-ranked women's tennis team and men's tennis team will host matches against Middle Georgia State and Tuskegee on Friday at noon and 3:30 p.m., respectively.
The baseball team will host 16th-ranked Lenoir-Rhyne for a Friday doubleheader, with games starting at noon and 3:30 p.m. The teams will play on Saturday at 1 p.m.
The women's and men's basketball teams will host Lee for a Saturday doubleheader. The women will tip off at 2 p.m. followed by the men at 4 p.m. The AUM men have won their last three games.
Avant returns as CRCV Speaker Series guest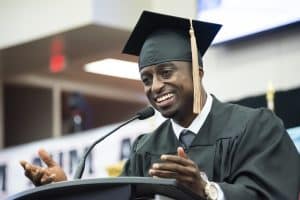 AUM's Civil Rights & Civic Virtue Society will host 2011 alum Jonathan Avant for a discussion of "America's Trauma and Montgomery's Promise" on Wednesday, Feb. 8.
The CRCV Speaker Series breakfast event will begin at 8 a.m. in Taylor Center 222-223.
A 2011 accounting graduate of AUM, Avant possesses extensive experience in commercial lending, business development, banking, and accounting. Since April 2021, Avant has served as an accountant with the Montgomery-based firm of Aldridge, Borden & Co. As a member of the firm's OneSource department, he focuses on providing accounting services to small and minority-owned businesses.
Avant has been actively involved in the Montgomery community, serving as president of the city's Downtown Business Association and as vice president of the Montgomery County Community Cooperative District. He also serves on the Board of Directors of the River Region Trails Project and the Central Alabama Community Foundation, as well as on the Finance Committee of the Montgomery Museum of Fine Arts. Avant also serves on the Auburn University at Montgomery College of Business Advisory Board and is also a board member of Valiant Cross Academy.
Continuing Merit Scholarship application window open
If you are a currently enrolled AUM student who is in good academic standing with a minimum grade point average of 2.5, you might be eligible for the Continuing Merit Scholarship.
Submit your application by the March 1 deadline. The scholarship is available to:
Undergraduate students who have completed a minimum of 12 hours of undergraduate coursework with a minimum cumulative institutional GPA of a 2.5 or higher.
Graduate students who have completed a minimum of 6 hours of graduate coursework with a minimum cumulative institutional GPA of a 3.0 or higher.
Submitting an application will help you receive consideration for a variety of general scholarships, need-based scholarships and scholarship endowments offered by the university.
Each of these scholarships varies in amount as well as in requirements outlined by the donors who support them. To be considered, a student must have an updated Federal Student Aid (FAFSA) on record.
Some of AUM's colleges, schools and departments may require separate scholarship applications. Be sure to check with your academic advisor to explore all scholarship opportunities. Continuing Merit Scholarships are competitive and limited in number. Scholarships will be awarded to the most qualified candidates who apply by the deadline. Applicants will be notified of their scholarship decision around the beginning of the summer semester.
Apply for the Graduate Merit Scholarship
The AUM Alumni Association invites eligible graduate students to apply for the Graduate Merit Scholarship for the Fall 2023 and Spring 2024 semesters.
The application deadline is March 15. In order to qualify, a student must have completed at least nine AUM course hours of graduate work and have a minimum grade point average of 3.4.
The application packet must include a transcript, letters of support, a 250-word essay and resume.
Get the full requirements and submit an application with AUM Alumni Association.
Get updates on campus events
Don't get left out of important campus events. There's an easy way to keep up with what's happening each day. Enroll in AUM365 and get the 4-1-1 from Curtiss The Warhawk himself. Text curti$$ to 334-398-6025 to receive reminders about upcoming happening.