Warhawk Weekly 1-24: Inclusive preservation; AUM recognized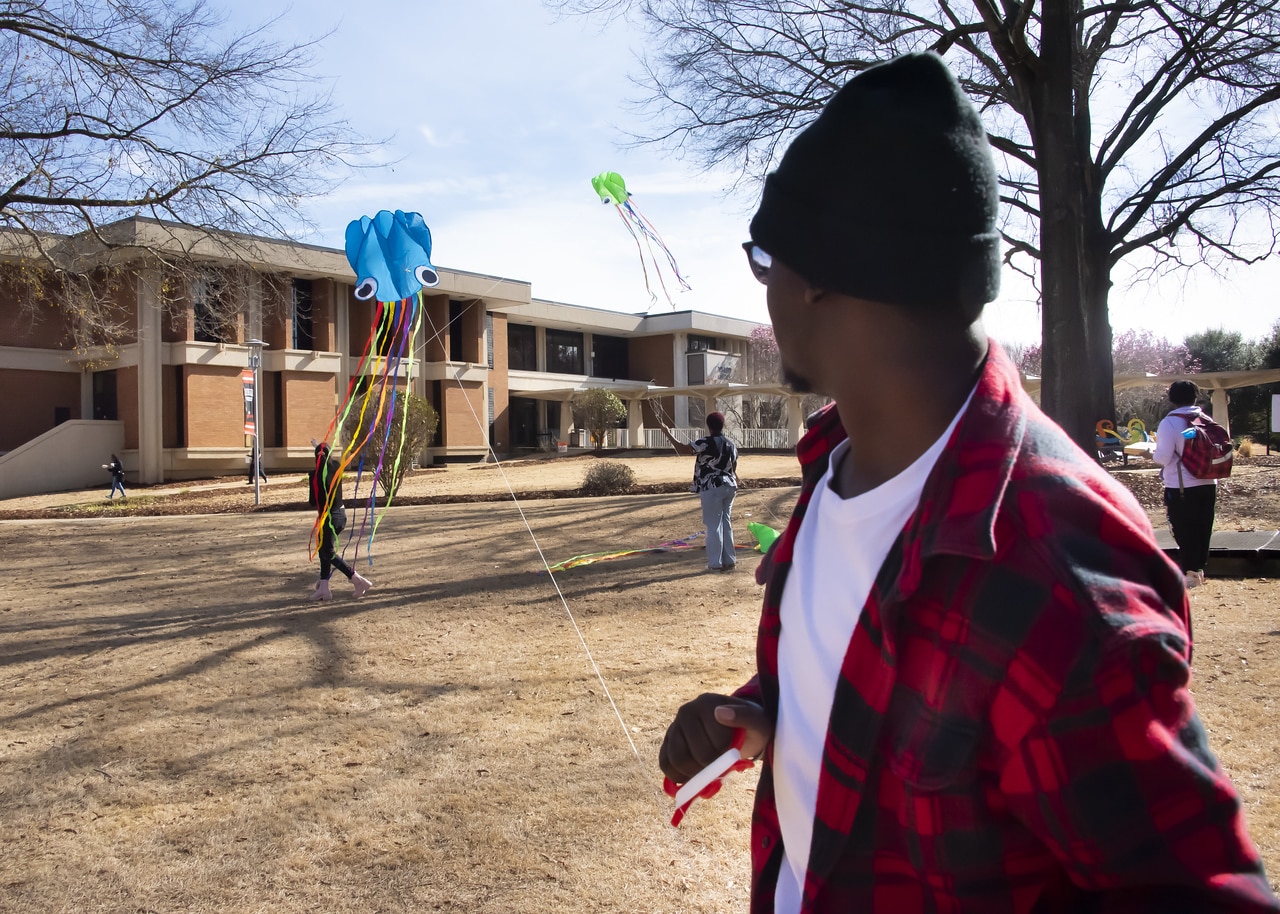 Murray addresses 'inclusive preservation' as CRCV guest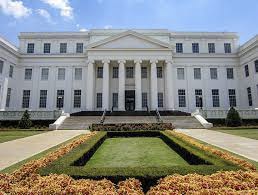 In 2020, the Alabama Department of Archives and History acknowledged that, over more than half a century, it committed extensive resources to acquire Confederate historical records and artifacts while often ignoring materials documenting the contributions and lives of black Alabamians.
The agency's director, Steve Murray, will visit campus on Wednesday, Jan 25, to discuss its commitment to "inclusive preservation" of Alabama history. Hosted by AUM's Civil Rights and Civil Virtue Society, the event is free and open to the community. The forum will take place at 8 a.m. in Goodwyn Hall 109. Continental breakfast will be provided.
AUM earns recognition for online bachelor's degree program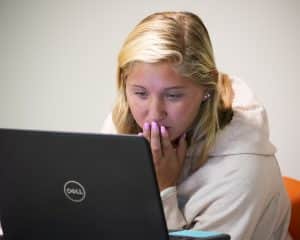 Auburn University at Montgomery earned recognition among the nation's Best Online Programs, according to U.S. News & World Report's newly released 2023 rankings.
AUM ranked among the top third of the online undergraduate degree programs offered by nearly 400 universities nationwide. Among its peer institutions – regional comprehensive universities in the South – AUM ranked 10th.
AUM's online undergraduate bachelor's degree programs include general business, nursing (RN to BSN), medical laboratory science and a medical laboratory science option that offers a pathway for medical lab technicians to become medical lab scientists.
AUM students showcase research at mathematics conference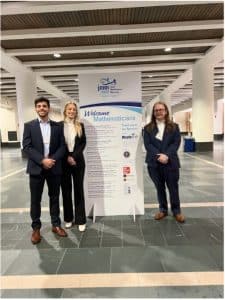 Three Auburn University at Montgomery mathematics students recently presented research on mathematical population modeling to help provide solutions to habitat fragmentation at the 2023 Joint Mathematics Meeting.
AUM juniors and mathematics majors Jacob Garrett and Savannah Humphries and recent graduate Hamza Abusammour, a double major in economics and mathematics, presented an invited talk on their research project, "Harvesting-mediated emigration can affect community structure in a competitive system," during an American Mathematical Society special session at the conference. The annual event was held January 4-7 in Boston, Massachusetts.
The student researchers collaborated with the research team of Jerome Goddard, AUM professor of mathematics, for their research project. Goddard's team applies mathematical population modeling to help provide solutions to habitat fragmentation.
The process of habitat fragmentation occurs when a large portion of a habitat is transformed or destroyed, creating smaller areas or patches. For example, the construction of a road through a densely wooded area could create habitat fragmentation by disrupting the preferred environment of deer, raccoons, owls and other organisms residing there.
Goddard and the student researchers explored the role of the indirect effects of population harvesting on a competitive system where one species is harvested, and one is not.  The non-harvested species show increasing dispersal from habitat patches due to harvesting-induced disturbance, which the team describes as harvesting-dependent emigration.
The team found that their theoretical modeling results suggest that community structure can be affected by such a disturbance effect, even to the point that the non-harvested species is driven to extinction.
Help clean up the AUM Trailhead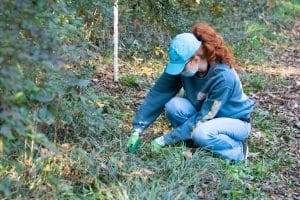 AUM's Rural History & Ecology Research Institute (RHERI) will host a Restoration Work Day to clear invasive plants from the university trailhead on Saturday, Jan. 28, from 9 a.m. to noon.
The forested areas of campus feature a variety of invasive plants, including privet, mimosa, Bradford pears, and popcorn trees. The RHERI will host monthly workdays to remove these plants. To participate as a volunteer, join the RHERI team at the bridge leading to the forest.
Bring water and wear closed-toe shoes and appropriate clothing fort he outdoors. Long pants and sleeves are recommended.
State rep to discuss civic engagement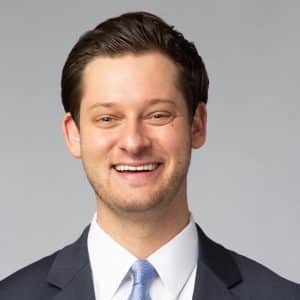 Newly elected Alabama Rep. Phillip Ensler will discuss "Lessons in Pursuing a Career of Civic Engagement and Activism" during an open campus forum on Wednesday, Feb. 1, from 5-6 p.m. in Goodwyn Hall 111.
After graduating from George Washington University and serving a White House internship, Ensler taught social studies at Montgomery's Robert E. Lee High School through Teach for America. After completing law school, Ensler served as counsel for the Alabama Appleseed Center for Law and Justice before accepting a position as a senior policy advisor for Mayor Steven Reed. He also served as executive director of the Jewish Federation of Central Alabama.
Continuing Merit Scholarship application window open
If you are a currently enrolled AUM student who is in good academic standing with a minimum grade point average of 2.5, you might be eligible for the Continuing Merit Scholarship.
Submit your application by the March 1 deadline. The scholarship is available to:
Undergraduate students who have completed a minimum of 12 hours of undergraduate coursework with a minimum cumulative institutional GPA of a 2.5 or higher.
Graduate students who have completed a minimum of 6 hours of graduate coursework with a minimum cumulative institutional GPA of a 3.0 or higher.
Submitting an application will help you receive consideration for a variety of general scholarships, need-based scholarships and scholarship endowments offered by the university.
Each of these scholarships varies in amount as well as in requirements outlined by the donors who support them. To be considered, a student must have an updated Federal Student Aid (FAFSA) on record.
Some of AUM's colleges, schools and departments may require separate scholarship applications. Be sure to check with your academic advisor to explore all scholarship opportunities. Continuing Merit Scholarships are competitive and limited in number. Scholarships will be awarded to the most qualified candidates who apply by the deadline. Applicants will be notified of their scholarship decision around the beginning of the summer semester.
Celebrate Chinese New Year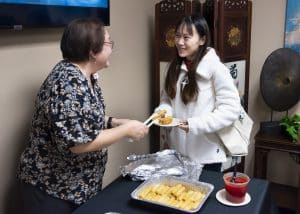 The Department of History and World Cultures will host a celebration of Chinese New Year on Wednesday, Jan. 25, in front of Goodwyn Hall (or in the Goodwyn Hall lobby in the event of inclement weather) from 10 a.m. to 1 p.m. Sample Chinese candy and learn your fortune for the Year of the Rabbit.
Apply for the Graduate Merit Scholarship
The AUM Alumni Association invites eligible graduate students to apply for the Graduate Merit Scholarship for the Fall 2023 and Spring 2024 semesters.
The application deadline is March 15. In order to qualify, a student must have completed at least nine AUM course hours of graduate work and have a minimum grade point average of 3.4.
The application packet must include a transcript, letters of support, a 250-word essay and resume.
Get the full requirements and submit an application with AUM Alumni Association.
Get updates on campus events
Don't get left out of important campus events. There's an easy way to keep up with what's happening each day. Enroll in AUM365 and get the 4-1-1 from Curtiss The Warhawk himself. Text curti$$ to 334-398-6025 to receive reminders about upcoming happening.