Sophomore Destiny Wallace awarded scholarship for persevering through tragedy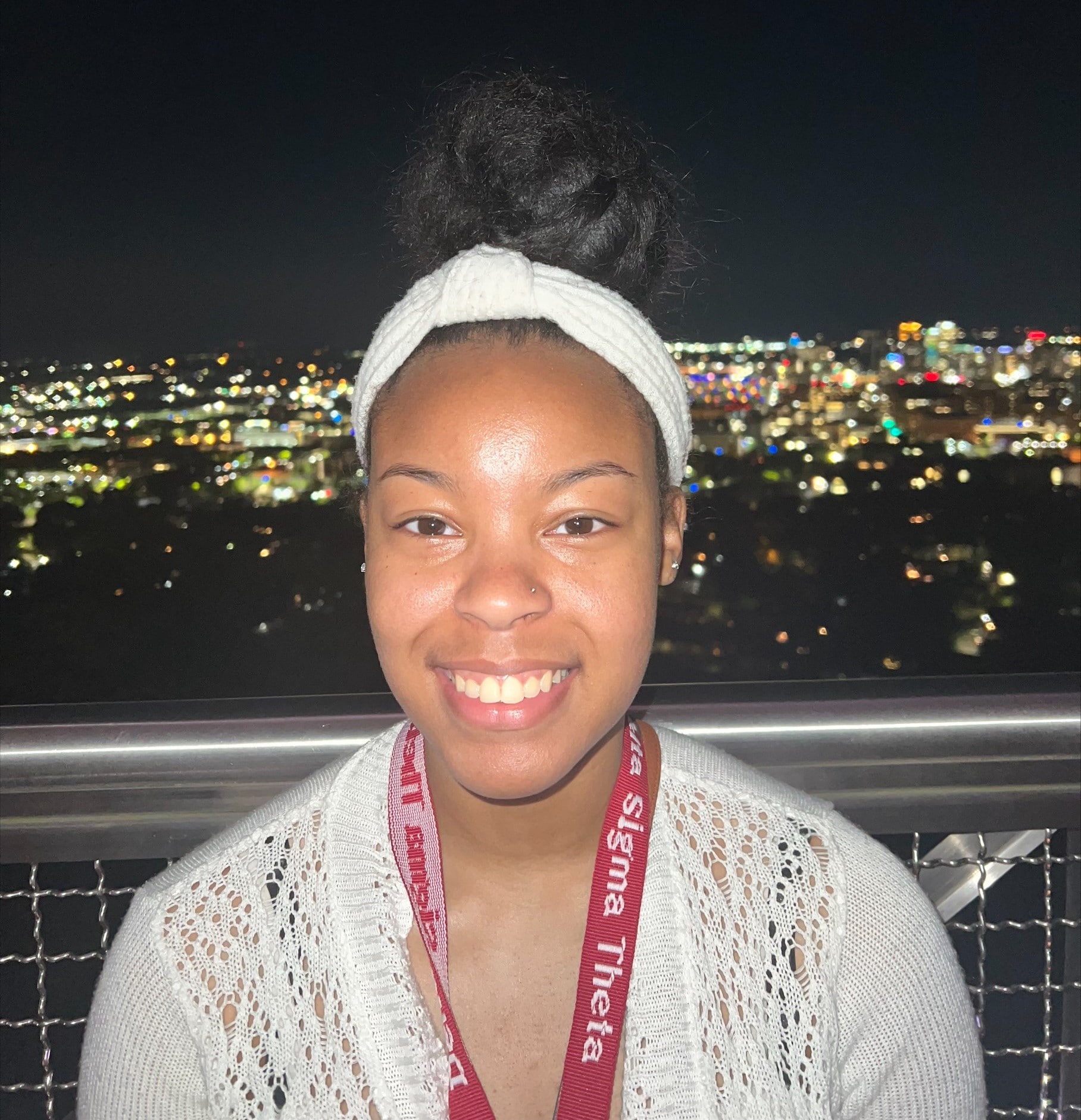 Auburn University at Montgomery sophomore Destiny Wallace was recently awarded a unique scholarship that allowed her to share her traumatic life story.
This spring semester, Wallace received the $10,000 Cat Zingano Overcoming Loss Scholarship after learning about the opportunity on Bold.Org.
"I applied for the scholarship because it gave me the opportunity to tell my story with the hope of helping others and shedding light on the fact that a tragic situation in life doesn't define your outcome or who you will be," said Wallace, a psychology major. "It was also a blessing to receive the scholarship to help with paying for my college tuition here at AUM."
Created to support a student in need of financial support for their education and fighting through the loss of a loved one, the scholarship required applicants to write an essay on how the loss of a family member led them to focus on what matters most in life and what they want to "fight" to achieve, according to Bold.Org.
"My essay involved the loss of my mother," Wallace said. "Unfortunately, she was taken away from me at a very young age due to domestic violence. I wrote about my story to show that I didn't let what happened to me discourage me or stop me from being the best that I could be in life."
Wallace experienced a range of emotions – anger, trauma, sadness and much more – following the passing of her mother.
"Instead of giving up, I turned these emotions that I felt into dedication and motivation," she said. "A big commitment that I made to myself and mother was to pursue a college degree. Today, I'm dedicated to striving to be the best that I can be by reaching my career goals, and as a young black woman."
Wallace is also focused on being a role model to her brother.
"Overcoming the loss of a loved one gave me the fight to achieve a better life for my brother and me," she said. "Not only that, but the fight to help others avoid a situation of domestic violence before it's too late. I based part of the reason for majoring in psychology on giving back to others."
As the winner of the Overcoming Loss scholarship, Wallace met Zingano, an MMA fighter and former UFC veteran who experienced the loss of her own mother to cancer and husband to suicide.
"Meeting Cat Zingano was an amazing experience because we connected so instantly that it felt destined to be," Wallace said. "I was just so grateful to have received the chance to experience this opportunity with her because sharing similar losses made me feel that I was not alone and that there was a walking testimony of a person right in front of me who experienced a tragedy and is doing many great things to this very day with her career, along with helping others like myself."
Winning the scholarship also showed her how strong of a person she really has become, Wallace said.
"I feel I can persevere through anything," she said. "I never thought that my story would come with a blessing to help me through my education. I am extremely thankful to have this opportunity and to be in the position that I am in to tell my story and others out there to keep going no matter the trials and tribulations that you face."
At AUM, Wallace is building a network of support with her involvement in the sorority Delta Sigma Theta, student alumni association, and intramural volleyball team. She also keeps busy by working at AUM's Wellness Center.
Wallace expects to graduate in December 2024. She plans to become a psychiatrist and continue her education at AUM to earn a master's degree in clinical counseling.
"My purpose from this traumatic situation is to create my legacy to the world and assist other people like myself," she said. "I want people to know that your life doesn't stop with a tragedy because what happens to you doesn't define your life, character, spirit and self."