AUM's new online master's in psychology prepares professionals for pandemic and post-pandemic work environments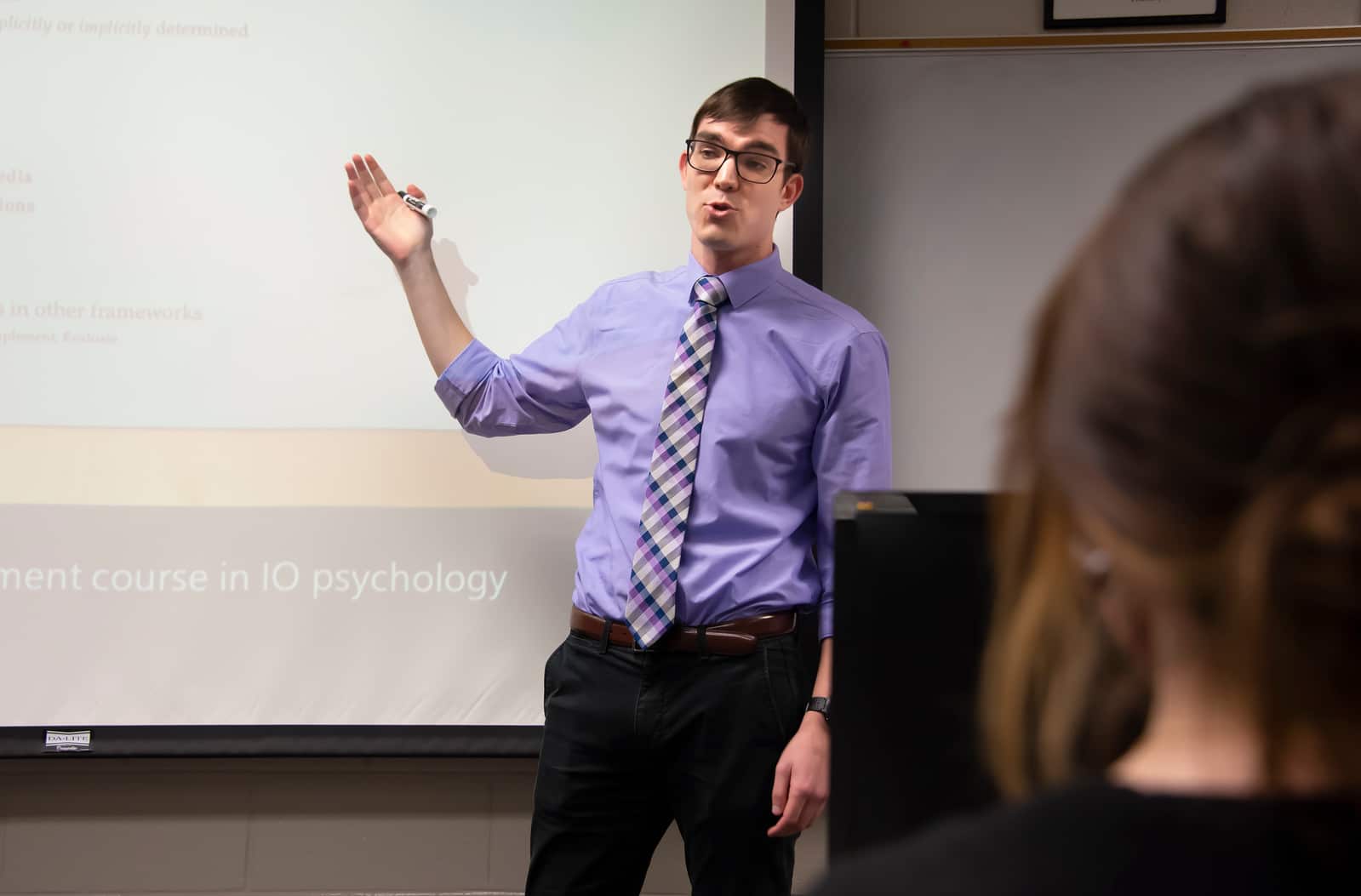 Auburn University at Montgomery has launched a new online master's degree program in psychology that will help address the changing nature of work environments in a pandemic and post-pandemic world.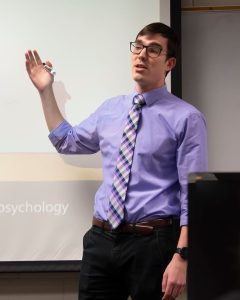 AUM's new industrial and organizational (I/O) psychology graduate program is geared for professionals seeking to advance in their careers by helping organizations grapple with issues such as employee relations, diversity and inclusivity, and inclusive and equitable cultures within an organization.
"Each of these domains, and others, are major roles that I/O psychologists can help implement," said Assistant Professor of Industrial/Organizational Psychology Casey Giordano, who helped to implement the new online graduate program.
Such issues have become forefront for many organizations as jobs were redesigned to better accommodate work-from-home arrangements during the COVID-19 pandemic, Giordano said.
"COVID exposed that leaders needed to express considerations for the well-being of their followers and employees needed to be given autonomy to complete tasks given their unique circumstances (e.g., childcare responsibilities)," he said. "The field of I/O psychology is as relevant as ever in our pandemic and post-pandemic world."
COVID-19 lockdown measures further highlighted the need for organizations to maintain flexibility and that I/O psychologists possess the skillset and training to advise organizations on how to implement policies that impact employees, Giordano said.
"From increasing a company's efficiency and productivity to supporting the health, welfare, and satisfaction of the workforce, AUM's new program will help create smarter workplaces by training the next generation of leaders in this rapidly growing field," he said.
Students in AUM's program will learn about the scientific foundations of the field and promote their critical thinking skills by tackling practical problems, Giordano said.
"AUM's courses expose students to both the science and practice of I/O Psychology," he said. "I/O is inherently concerned with applying science to the real world."
Courses offered in the I/O program track focus around three major trends permeating workplaces today: The changing nature of work in a pandemic and post-pandemic reality, the importance of a diverse and inclusive environment, and the increasing role of data and analytics in our lives.
"Many of the courses tap into each of these trends," Giordano said. "Training and development courses in the program dive into fostering learning and engagement in a virtual setting while also demonstrating how to leverage developmental initiatives, such as coaching and mentoring, to promote diversity and inclusivity."
Other courses such as personnel selection and talent management focus on how an organization can properly utilize data to hire and retain productive workers with an eye towards diversity.
"These two courses are emblematic of the program's goal to prepare students for the challenges of a modern-day workplace," Giordano said. "As you can see, much of the impact that I/O has is often behind the scenes in an organization. I/O psychologists grapple with the difficulties of the day and implement the necessary changes. They also assist organizations on how to mitigate biases in the hiring and promotion process, recommend strategies to recruit and retain minorities, and support an inclusive and equitable culture in organizations."
AUM's new I/O program is being offered online to afford students the flexibility and autonomy that traditional brick-and-mortar programs do not offer, Giordano said.
"By taking two classes a semester, students are able to maintain a balance between work, school, and their general lives while also being able to complete their degree in a reasonable amount of time," he said.
AUM's program also offers affordability compared to other I/O programs in the state, Giordano added.
"Through learning the foundations and applications of the field, graduates from AUM's I/O master's program will have a diverse set of tools to improve organizations and employees alike," he said. "From redesigning jobs to suit the strengths of the workers, to creating a fair and equitable compensation structure, to identifying the emerging leaders, graduates will have plenty of practical skills."
While not many jobs are listed as "industrial and organizational psychologist," graduates will be able to pursue careers in human resource management, business development consulting, executive coaching, talent management/development, people analytics, and as training specialist, and staffing and/or recruiting managers, Giordano said.
"These positions are generally the backbone of any medium- or large-sized organization and tremendously impact employees and workplace environments," he said. "About a third of a person's life is spent working. This is why we've designed AUM's Industrial and Organizational (I/O) Psychology program to improving this prominent sphere of one's life."