AUM Poll finds Britt leads Brooks by double digits in closing days of U.S. Senate runoff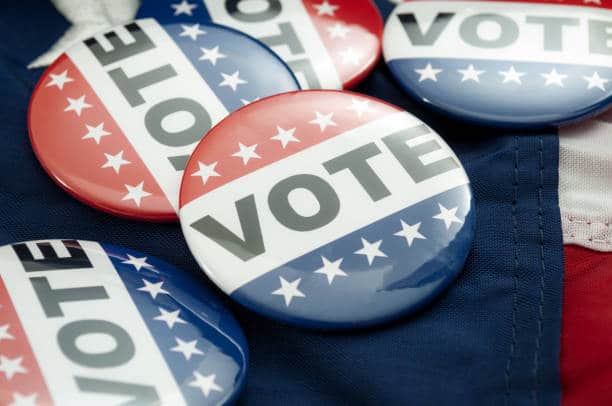 A new AUM Poll from Auburn University at Montgomery's Department of Political Science and Public Administration shows Katie Britt leading U.S. Rep. Mo Brooks by more than 20 percentage points heading into the Alabama Republican runoff for an open seat in the U.S. Senate. The poll found that 50 percent of respondents intend to vote for Britt, 30 percent for Brooks, and 20 percent are not sure.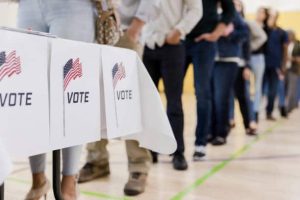 Results from the AUM Poll — which surveys Alabama voters' preferences on political candidates and public policies — indicate that Britt, running in her first campaign for political office, is rated more favorably among Republicans compared to Brooks, a longtime fixture in state politics. The two candidates, who are vying for the U.S. Senate seat of retiring U.S. Sen. Richard Shelby, will face off in the Republican runoff election June 21.
AUM is the only state university engaged in public opinion polling of political candidates and public policy. Launched in 2020, the AUM Poll is not affiliated with any political or media entity. AUM previously provided polling data tracking the Republican U.S. Senate run-off between Tommy Tuberville and Jeff Sessions, as well as the general election race between Tuberville and Doug Jones.
Nearly 53 percent of AUM Poll respondents indicated a favorable opinion of Britt compared to 32 percent for Brooks, said David Hughes, associate professor of political science and director of the AUM Poll.
"The division among voters is in line with the Alabama Republican Party being traditionally divided into factions consisting of a business wing, which is more (sub)urban, wealthy and better educated, and a grassroots wing, which is more rural, evangelical and socially conservative," he said.
Britt, the former chief of staff to Sen. Shelby and past president of the Business Council of Alabama, largely appeals to the more moderate business wing of the Republican Party compared to Mo Brooks, whose base of voters is predominantly composed of hardline grassroots interests, Hughes said.
"The AUM Poll found that Britt's support is higher among Alabama Republican voters who are better educated, wealthier, less supportive of Donald Trump, and more likely to believe that President Joe Biden legitimately won the 2020 presidential election," he said. "For example, among Alabama Republicans with a college degree, 57 percent support Britt compared to only 47 percent support among those with a high school degree or less."
The poll found that among Alabama Republican voters who view Trump favorably, 46 percent expressed support for Britt compared to 70 percent who view Trump unfavorably. Among those who believe Biden's 2020 victory was illegitimate, 46 percent support Britt compared to 64 percent who believe Biden legitimately won the election.
"When asked which candidate qualities they consider when deciding for whom to vote, poll respondents identified a strong moral compass and business experience as the most desirable qualities," Hughes said. "Having military experience and being a political outsider were rated among the least desirable qualities."
According to poll results, Britt exhibited greatest support among voters indicating that a strong moral compass was a desirable quality with 52 percent support compared to 26 percent support for Brooks. Brooks, however, performed better among respondents indicating a preference for a political outsider (42 percent support to Britt's 43 percent) or for one with military experience (45 percent to Britt's 41 percent), possibly due to supporters of former candidate Mike Durant, who has military experience, switching support to Brooks following Durant's elimination from the primary last month, Hughes said.
"The results from the AUM Poll also found that inflation, gun rights, and immigration ranked as the most important issues to Alabama Republicans leading into the runoff election," Hughes said. "By contrast, education, foreign affairs and COVID-19 restrictions ranked the least important."
The latest AUM Poll was conducted between June 8 and June 15. It consisted of 400 likely voters for the Republican runoff election set for June 21. It has a margin of error of 4.9 percentage points. Poll respondents were recruited through an online platform and were weighted according to age, gender, race, education, income, and geographic region to reflect a representative sample of Alabama Republican voters.