March 2023 Alumni Newsletter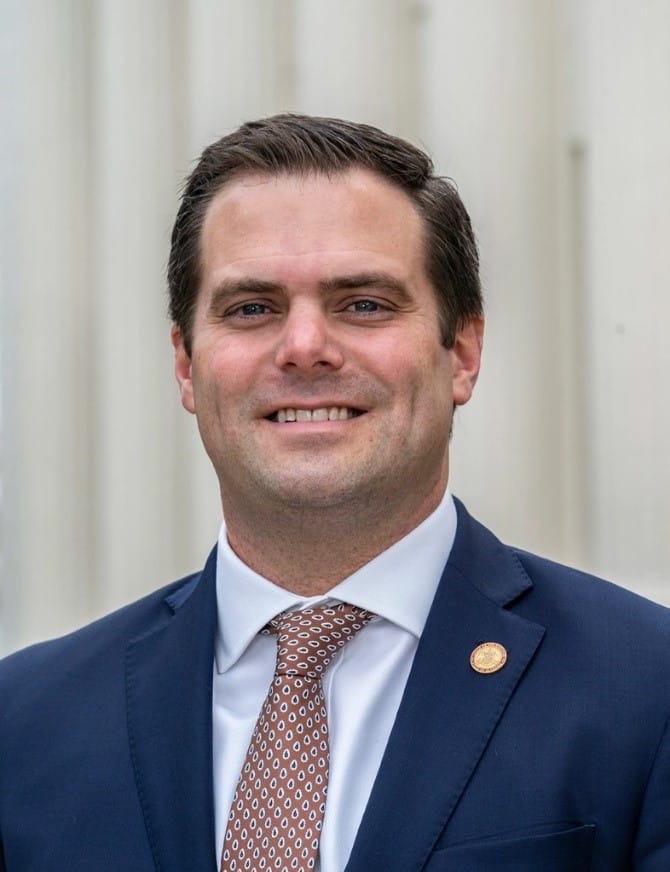 Drew Harrell '13 appointed by Governor Kay Ivey as Alabama's Director of Legislative Affairs
Governor Kay Ivey announced the appointment of Hayneville native Drew Harrell as Director of Legislative Affairs on last fall. "Alabama has some major items to tackle, which will require a bold legislative agenda from my Administration over the next four years, and Drew is the right man to help me accomplish our goals," Ivey said in a press release. "I am proud to have Drew join our team as we work to ensure Alabama's best days are yet to come." Harrell's appointment marks Ivey's first major appointment ahead of the governor's second term. Before the appointment, Harrell served as the Vice President of Governmental Affairs for the Business Council of Alabama, where he was a key figure in advancing good policy for Alabama, including the Rebuild Alabama Act. "This is a tremendous opportunity and an honor," Harrell said. "I do consider this one of my highest honors, to be able to be a part of a governor's office, a governor who, in my opinion, over the years has done a great job representing the interests of all Alabamians." Harrell, a Hayneville native, graduated from Lowndes Academy in 2007 before earning his Bachelor of Arts from Huntingdon College and a Master of Business Administration from Auburn University at Montgomery in 2013.
"I don't take this unique opportunity lightly," Harrell said. "I'm honored to be referred to as a public servant. I take great pride in being from Lowndes County. That's where I grew up and learned to work hard, so I'm proud to represent Lowndes County and Hayneville and to make them proud." In addition to expertise in policy and the political arena, Harrell is a former athlete who lettered in both baseball and football at Huntingdon College, where he serves now as vice president of the college's National Alumni Board of Directors. Harrell leads the governor's legislative affairs team, which includes House Liaison Parker Harris and Recording Secretary Michell Brown. "Governor Ivey has a great team," Harrell said. "Public service is a calling. Our goal is to work hard on behalf of Alabama citizens. Everyone on Governor Ivey's team gets up thinking about that every day."
Original article from Alabama Daily News.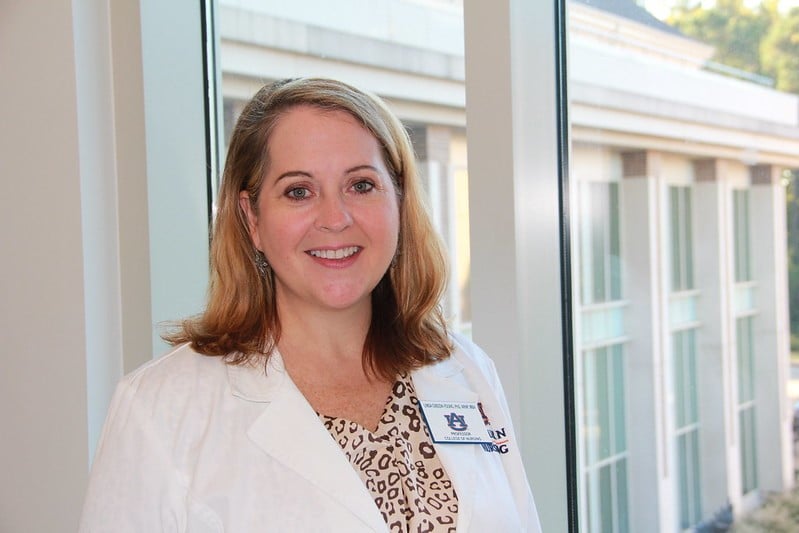 Nursing professor Linda Gibson-Young '98 earns Auburn's highest honor for faculty outreach as activist for children's health
Linda Gibson-Young has always had a passion for helping others.
It's what drew her to seek a career in nursing in the first place. She would eventually become an educator as well, following in her parents' footsteps, because it was another way of helping.
Gibson-Young has used these roles to address pediatric health, particularly helping families and children live with childhood asthma.
Since joining the faculty of Auburn University's College of Nursing in 2016, she has made a name for herself in Alabama and beyond as an advocate for children's health. Her outreach efforts and work at the state level has influenced countless lives in and out of the classroom.
For her dedication and service to others, Gibson-Young received the 2022 Auburn University Award for Excellence in Faculty Outreach. The award, presented by the Office of the Provost at the annual Faculty Awards Ceremony, honors the engagement of exemplary faculty members and demonstrates the tremendous impact Outreach has on our community, state, nation and beyond.
"I am honored that the College of Nursing is represented with this award," said Gibson-Young, the East Alabama Medical Center/Dr. Bill Lazenby Endowed Professor and Outreach Coordinator for the college. "We truly have an amazing team impacting the state of Alabama and beyond with outreach. As a land-grant institution, we want to lead outreach efforts to drive health forward in the communities, and I am thrilled to have a role in such efforts."
Practice begins
Gibson-Young was born in Reno, Nevada, but Alabama is home. Her father, a member of the U.S. Air Force, retired in Montgomery. Gibson-Young said she shadowed a few health care professionals after high school and found that she enjoyed both medicine and nursing.
When she realized a family nurse practitioner would allow her to serve both areas, she said she "jumped in head first."
After earning nursing degrees from Auburn University at Montgomery in 1998 and the University of Alabama at Birmingham, or UAB, Gibson-Young was a practicing family nurse practitioner, focusing on children and families managing asthma. She completed a doctorate at UAB with a focus on families and asthma.
Gibson-Young's nursing career started at the bedside, where she spent seven years working with children impacted by pulmonary diagnoses.
"Since then, I have continued focusing on child asthma, the most common pulmonary condition in children," she said.
An educator is born
Gibson-Young began her academic career at UAB while finishing her doctorate. She then worked as an assistant professor at the College of Nursing at the University of Central Florida in Orlando, Florida, and as an associate professor at the College of Nursing and Health Sciences at Texas A&M University-Corpus Christi.
In 2016, Gibson-Young said her heart pulled her back to Alabama, where she found a post with Auburn Nursing.
In the College of Nursing, her teaching responsibilities include community and pediatrics for undergraduate nursing students through classroom, simulation and clinical opportunities, as well as online courses in evidence-based practice and population health for master's and doctoral students.
Gibson-Young even leads undergraduates in the Honors College in research symposium courses as they prepare to focus on child health-related fields.
Her research is focused on pediatrics because "my clear passion is to improve the health of children and families living with child asthma. This is a chronic disease and should be controlled to have lifelong health."
Outside the classroom
One way of addressing childhood asthma is educating young people and their caregivers at home and at school about managing and living with the disease.
"Good health starts in early life, and we must help encourage our children to take care of the one body they have," said Gibson-Young. "If we can educate children with outreach educational programs, like TigerCHAT and Asthma Camp Eagle, we can make an impact in lives across Alabama and beyond."
TigerCHAT and Asthma Camp Eagle are two of the outreach programs Gibson-Young has started since coming to Auburn.
TigerCHAT, or Community Health Awareness and Training, was started in 2018 as a partnership between Auburn Nursing and the Russell Medical Foundation. The collaborative health education program is designed to educate children in kindergarten through sixth grade about healthy behaviors, including nutrition, physical activity, respiratory health and mental health.
So far, the program has reached more than 10,000 children in 18 schools across three counties.
Asthma Camp Eagle was started in 2017 as a partnership between Auburn Nursing, Children's Harbor and the Morris Family. Additional funding is provided by the Kiwanis Club of Alexander City, Jim and Pam Williams and the Meredith Williams Foundation.
The free residential summer camp at Children's Harbor on Lake Martin provides children 7 to 12 years of age with a fun environment to learn how to manage their asthma and live normal, healthy lives. Campers spend their days in the outdoors, playing in groups, swimming, doing art projects and learning about asthma and nutrition.
Fifty children will experience the camp in July.
As the outreach coordinator for the college, Gibson-Young manages 30 other outreach programs.
A permanent passion 
It seems like Gibson-Young was born with a desire to help people. Since her first day as a nursing student, that basic desire transformed into an unrelenting focus on helping children manage their health.
Her persistence has never wavered, no matter what challenge lay ahead, even one that hit close to home.
Gibson-Young and her husband Jeff Young, a fellow nurse, welcomed a healthy baby boy into the world 14 years ago. Within Greyson's first three years, he was diagnosed with moderate persistent asthma.
Asthma is a lung disease that makes breathing difficult for millions of Americans, including about 6 million children. There is no cure, but it can be controlled with medication and education.
For the Youngs, it has influenced every aspect of their life, but Linda and Jeff have managed to make sure Greyson lives the life of an average, active teenage boy. He loves sports, especially basketball, and runs his own lawn care company.
This makes the Youngs ideal educators and advocates for families living with asthma.
"We clearly understand the impact asthma has every day on families," said Gibson-Young.
Grayson's health has likely strengthened his mother's resolve to ensure all children and families learn to live their best lives, despite asthma.
"I know we can work on asthma control in children, to improve lung function of adults living with asthma," she said. "We can make an impact with proper preventative care."
To ensure her efforts have a broad impact, Gibson-Young also serves on posts at the state level, including community positions on interdisciplinary asthma management boards among two children's hospitals, contributing to education policies that transform how asthma is managed in clinical practice.
Additionally, she chairs the Alabama Asthma Coalition, a grassroots effort connecting state organizations on asthma management. One area of focus for this year addresses environmental changes to improve air quality.
"I hope to continue impacting change in the health of citizens in Alabama," she said. "We have a responsibility, and I am here to help."
Original article from Auburn University Newsroom.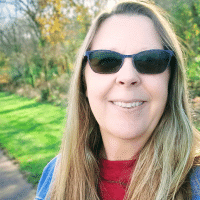 Sallie Dawkins '97 pens non-fiction novel "Maggie's Legacy"
As reviewed by Readers' Favorite
When Sallie Dawkins set out to get a pet for her child, she did not realize that it would be the beginning of an eight-year spiritual journey that would completely change her outlook on life and her approach to matters of the spirit.
God used a beautiful border collie that she named Maggie to open her eyes to all the aspects of worship and meditation that she was either getting wrong or taking for granted. Her relationship with Maggie grew to a point where there were several lessons she picked up from their shared experiences, and it eventually transcended what you would expect of the bond between a canine and a human. Lessons in Spiritual Obedience Learned from My Border Collie is her heartwarming story.
Maggie's Legacy may be a book about a dog but it reads more like a daily devotional manual. Sallie Dawkins uses a unique style in telling her story by picking instances concerning her border collie from her memories and comparing them to her personal experiences with her maker. What makes it even more interesting is the way she uses Biblical verses to support her points. The inclusion of a section with soul-searching questions in each chapter allows the reader to do some thought-provoking introspection concerning the topics in the book. It provides a spiritual panacea for those who feel lost on their journey. When you combine that with the history and care tips for a border collie, you get a dose of spiritual enlightenment unlike any other. Dawkins deserves plaudits for this unusual book.
Dawkins earned a Bachelor of Science in Early Childhood Education from Auburn University at Montgomery in 1997.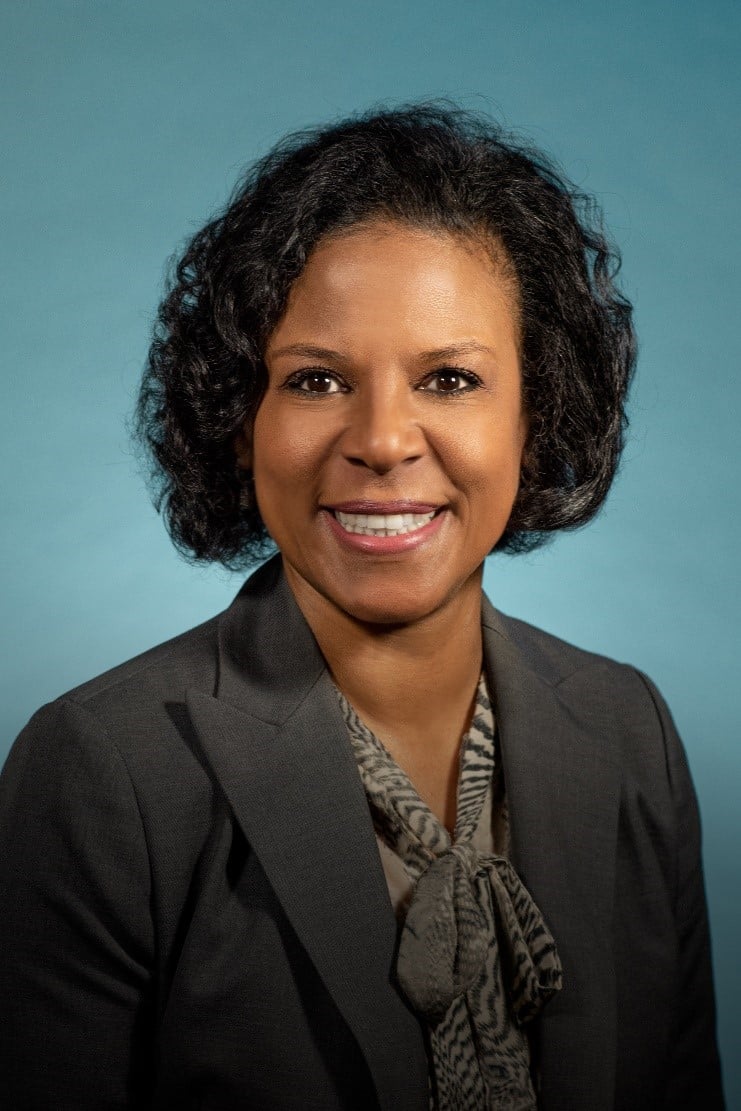 Helena Duncan '91 named president, CEO of Business Council of Alabama
The Business Council of Alabama has a new leader at the helm. Helena Duncan has been named president and CEO of the nonpartisan, statewide business association that represents businesses and their interests. Duncan most recently was senior vice president of operations and investor relations with the BCA. She arrived to the agency in 2020 in the role of director of strategic operations and growth. Prior to BCA, she was regional president for Liberty Bank & Trust. She is the first African American president of the organization and brings over 30 years of experience in the financial industry, primarily at the executive management level to the agency. "Helena Duncan has the experience, talent and perspective to lead the BCA effectively and enhance its role as the voice of Alabama business," said BCA Chairman Mike Kemp. "She is an experienced businesswoman who has worked with a broad cross-section of businesses. She speaks the language of business. Her leadership qualities, management experience and work ethic will be valuable assets to BCA as we chart our course for the future," Kemp added. She takes the reins from Robin Stone, who has served as interim executive director since 2021. He took the role when Katie Britt stepped down prior to a successful run for United States Senate.
"I am honored to be chosen and entrusted with the responsibility of leading such a prestigious organization. I look forward to implementing our strategic plan that has been developed over the past year," Duncan said. "My previous roles at BCA have given me a strong knowledge of the organization and our members. As we begin this new chapter, our priority will be to refine and refocus our efforts on energetic, effective advocacy on behalf of our members in Montgomery and at the federal level." Helena was recently named a Yellowhammer '2022 Woman of Impact' for her influential role and contribution to business and the community across Alabama. She has served as Chairman of the Board for Saint James School, and as board member for the Montgomery Chamber of Commerce and Child Protect. She currently serves as a board member for Dixie Electric Cooperative, YMCA, the Montgomery Committee of 100 and Board of Controls Committee of 100 and Synovus Bank.
Duncan earned a Bachelor of Science in Finance from Auburn University at Montgomery in 1991.
2023 Spring Career Fair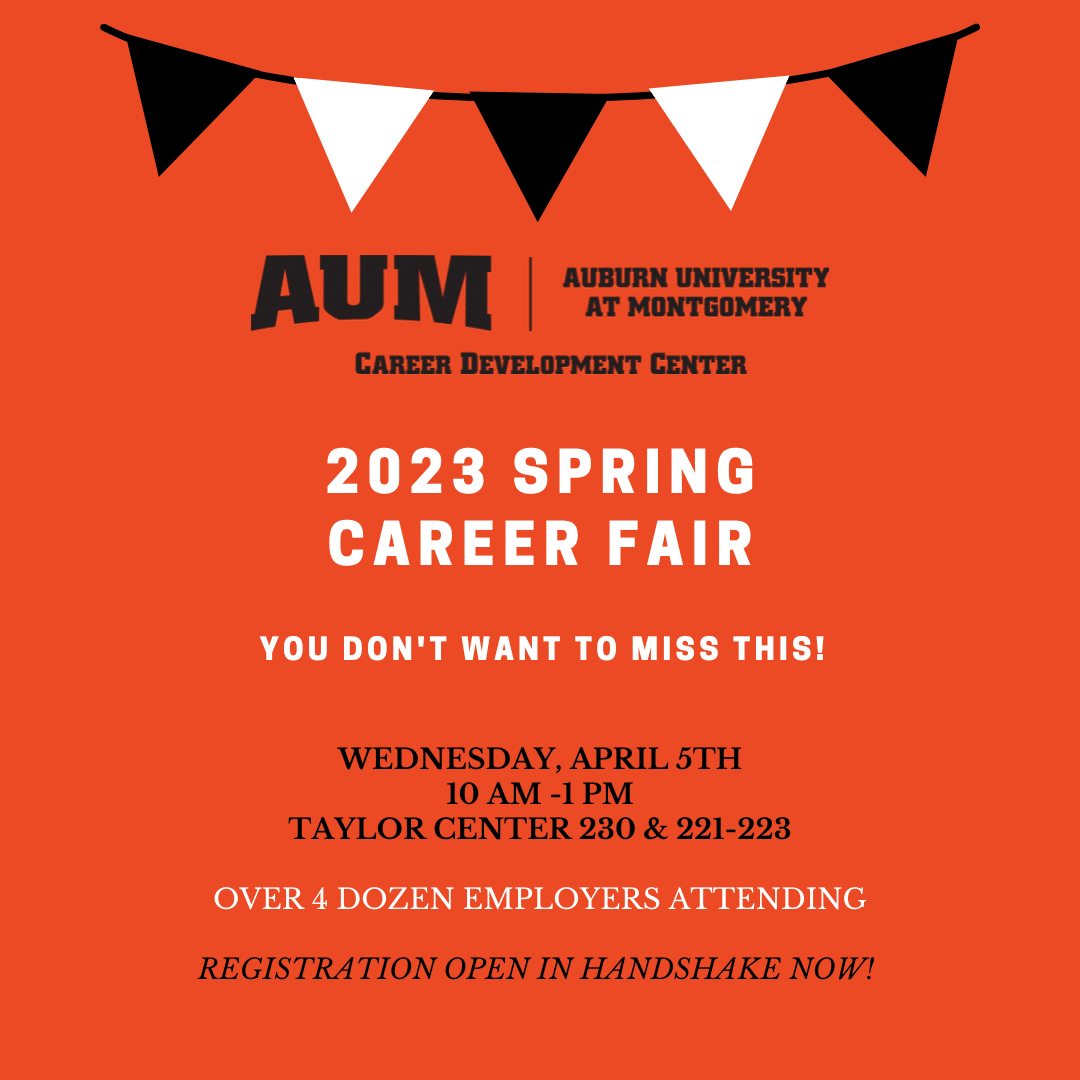 Alumni are welcome and encouraged to attend! Registration is available on Handshake, but is not required.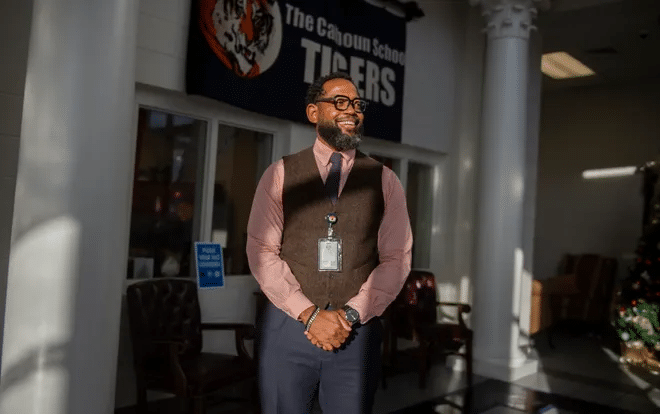 Nicholas Townsend '02, '07 Named Montgomery Advertiser Community Hero
Nicholas Townsend never thought he would be in the business of educating kids — though he has spent the past 22 years doing just that.
Entering the U.S. Air Force almost immediately upon high school graduation, Townsend didn't know where he was going when he got out — until he found himself enrolling in the early education program at Auburn University at Montgomery.
Since then, Townsend has dedicated his life to imparting the wisdom he learned in the military and from his time in Montgomery schools to children in the River Region.
He has worked in public schools across Montgomery, Butler and Elmore counties. Now, he is principal of The Calhoun School in Lowndes County where he has helped improve ACT scores, raise the graduation rate and move the high school off of Alabama's failing schools list.
Outside of school, Townsend maintains that his purpose is to shape the next generation of leaders. He serves as a mentor to kids in Montgomery through the nonprofit Young Men on a Mission, where he also sits on the leadership board, and he volunteers with Kappa Alpha Psi Fraternity's GuideRight program, preparing kids for college.
Growing up, Townsend didn't enjoy school at all. He was well-liked by his classmates, but he didn't necessarily find himself falling into what he considered the "popular crowd" at George Washington (G.W.) Carver High School.
"Kids who are not the cool kids who get picked on, get joked on, I know the difficulties that they may have," Townsend said. "I always tell kids now that in order to be a man, you have to learn how to stand on your own two feet. Anybody can stand with a crowd and do what they're doing, but in order to do something different, it takes a special kind of person."
That's one of many lessons he learned from the G.W. Carver assistant principal at the time, Farrell Duncombe. Other lessons included: Don't be late, push yourself to greatness and treat people with a tough kindness.
Townsend grew up without his biological father in his life, and Duncombe became that nurturing figure for him.
"Mr. Duncombe was very vocal, and he said what was on his mind, but you knew he loved you," Townsend said. "I picked up on and learned from what he was doing. I think a lot of his tactics I use today. I'm hard on the kids in one aspect, but in other aspects, they know I care about them. The things that I do, I do because I love them."
Now, in his role as principal, Townsend hopes Duncombe would be proud of him. He thinks maybe Duncombe's impact was in the back of his mind when he chose his career path.
Eight years into his role at Calhoun, Townsend said he can clearly see the headway he's making in the community.
Part of the improvement in learning came when Townsend implemented Yondr pouches last school year, where students keep their phones during the school day to eliminate distractions. Since then, class failure rates have been down, and he's noticed kids interacting with one another more.
For as long as Townsend can remember, The Calhoun School has been on the Alabama State Department of Education's failing schools list, which identifies the lowest 6% of public schools in the state based on standardized test scores. This year, Townsend and his team of teachers and administrators got Calhoun off of that list.
The school's report card grade from the state department of education improved as well, going from 68 to 72, and the graduation rate has gone from 81% to 91%.
"We're moving in the right direction. Benchmark scores and the ACT scores have improved with the culture and climate of the building," Townsend said. "I attribute that to the high expectations, the teachers, the way we dress and the way we communicate with the kids to keep those high expectations."
Next year, he is looking to move the report card grade from a C to a high B and to remain off of the failing schools list. Most importantly, though, he wants to continue to prepare students to be "contributing members of society and to have successful lives themselves."
Townsend said he's thankful for the system, the administrators, and teachers at Calhoun have built in the last eight years where students feel supported and comfortable with them.
"When you walk into the school, it's a family atmosphere. He's very structured, and the kids love him," Lowndes County Athletics Director and P.E. coach Nick Rankins said. "I've learned so much from him."
Rankins, a former community hero himself, has worked with Townsend in Lowndes County for years. He also runs the nonprofit Young Men on A Mission, where Townsend helps mentor boys in Montgomery in his free time.
"With Nick coming from the west side of Montgomery as well, coming from Carver High School, he just gives those kids the opportunity to see somebody that looks like them succeed," Rankins said. "That gives them the hope that they can become something great in life, too.
Townsend knows the kids at Calhoun will do great things beyond graduation, and he said it's just his job to get them there.
Townsend earned his Bachelor of Science in Childhood Education in 2002, as well as his Master of Education in School Counseling in 2007 from Auburn University at Montgomery.
Original article from Montgomery Advertiser.
Save the Date: Alumni Baseball Tailgate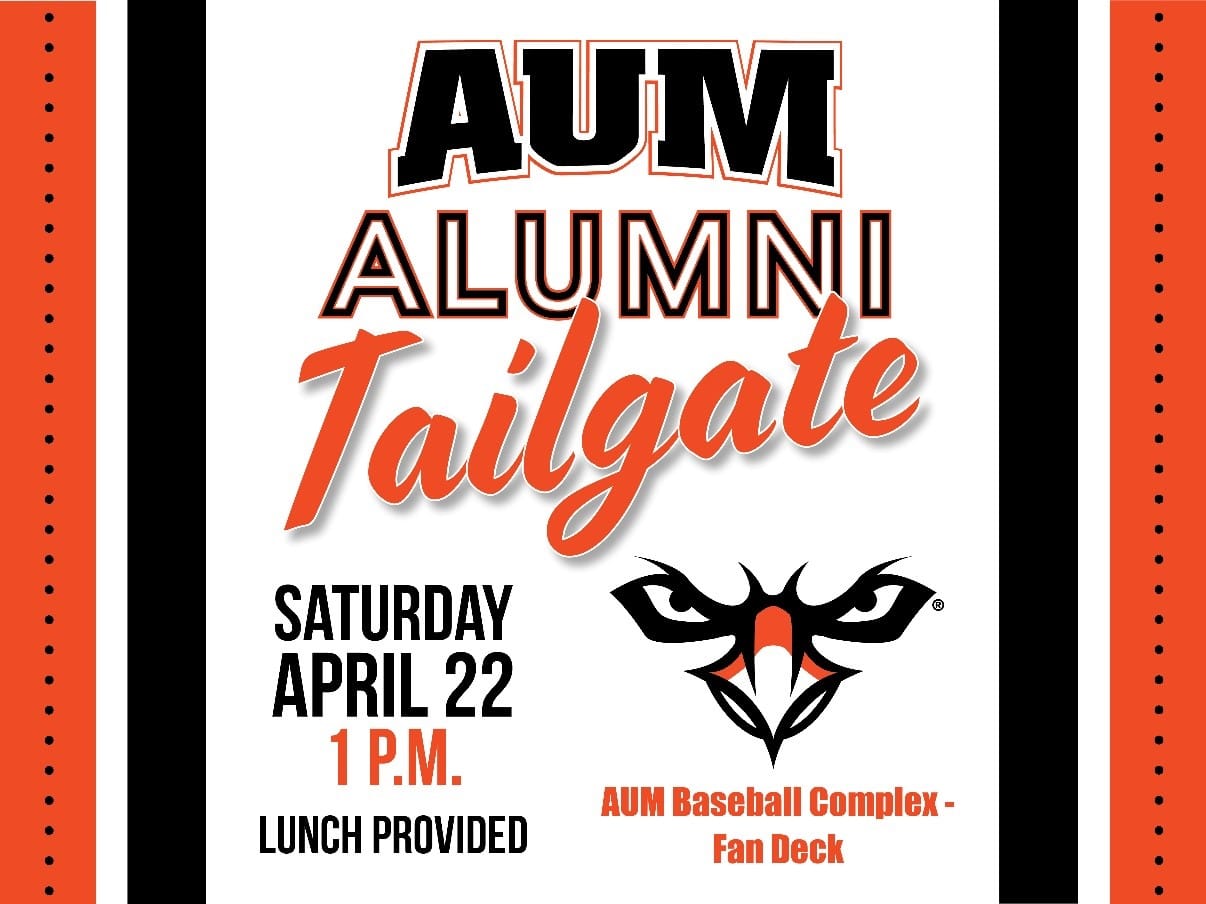 AUM vs. Valdosta State University
AUM Baseball Complex
Saturday, April 22, 2023 @ 1:00 pm
Enjoy the game from the new pavilion! Lunch will be provided. Details to follow.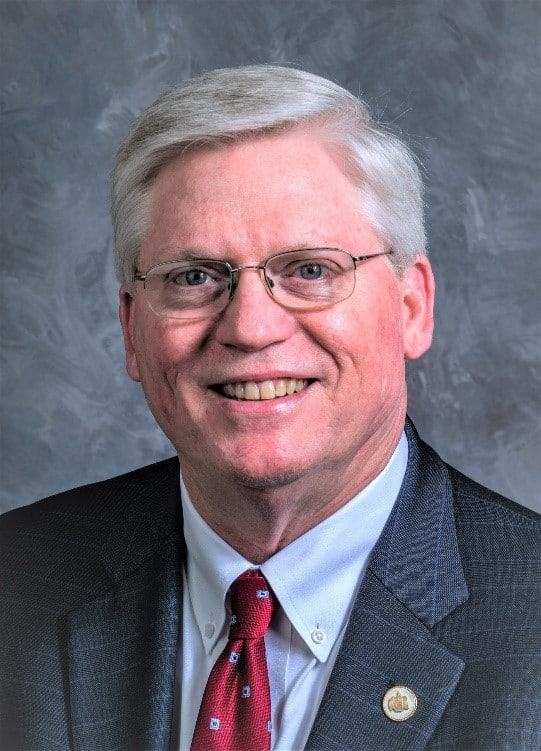 Alabama Governor Names Mark Fowler '96 Insurance Commissioner
Alabama's governor has appointed Mark Fowler '96 as state insurance commissioner, elevating him from an acting commissioner position. "I am deeply thankful to Gov. Kay Ivey for the opportunity to serve as commissioner of insurance for the state of Alabama," Fowler said in a statement. "I am humbled and honored by the confidence and trust she has shown in me by this appointment." Fowler, who joined the Department of Insurance (DOI) in 2013, was named acting commissioner in July 2022, after longtime Commissioner Jim Ridling retired. As commissioner, Fowler leads the DOI in regulating the insurance industry in the state, overseeing consumer protection, and enforcing fire safety standards and codes. He will serve at the pleasure of the governor, a DOI spokeswoman said. Ivey's term ends in 2024. Before joining the department, Fowler had a 28-year career in government, public affairs and association management, the department said. He also served as a legislative assistant to the late U.S. Sen. Howell Heflin. At the DOI, Fowler has worked as government relations manager, chief of staff and deputy commissioner. During his tenure, he helped shepherd some 40 bills through the state Legislature, the department said in a statement. Fowler graduated from Auburn University with a bachelor's degree in broadcast communications. He also holds a master's degree in political science from Auburn University at Montgomery.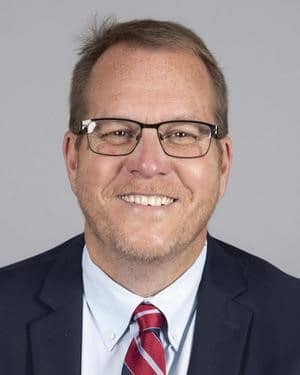 College Sports Communicators Q&A with Travis Jarome '03
A 20-plus year veteran of the athletics communication profession, the latest chapter of Travis Jarome's journey brought him to Mobile, Alabama, in summer of 2022 when he was named the Associate Athletic Director for Communications and Digital Media at the University of South Alabama. At South Alabama, Travis is the primary contact for football as well as men's golf. An active member of the Collegiate Sports Communicators (CSC), he is member of the Diversity and Inclusion Committee and Creative and Digital Design Contest Committee. Travis was named Southwestern Athletic Conference SID of the Year in 2020-21 and in 2021-22 while at Alabama State. He has also spent time at Tuskegee University, Troy University and the University of North Georgia. His athletics communication journey began as a student at Auburn University at Montgomery, where he graduated with his bachelor's degree in education in 2003. Travis and his wife, Courtney, have one daughter, Riley. Travis shares his experiences in the business, gives some advice to those in our profession and also reflects on his work within CSC with the Diversity and Inclusion committee.
Travel the world with the AUM Alumni Association!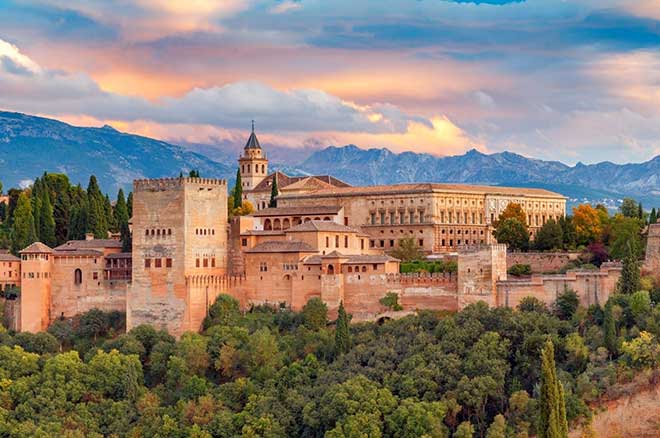 Spain's Classics
November 3-14, 2023
Embark on a Spanish adventure as you take in medieval architecture, idyllic landscapes and delectable cuisine. Explore the wonders of the Prado Museum, one of Europe's greatest museums. See the Cathedral of Seville, the third largest in the world. Enjoy reserved seating at a flamenco show and feel the passion of this famous dance. Visit the exotic and expansive Alhambra palace. Become part of an authentic "paella experience." View Antonio Gaudí's architectural masterpieces, including a visit to La Sagrada Familia. Explore Spain's priceless treasures of art, history and culture set against a backdrop of sunny Mediterranean shores and grand mountain ranges.
For more information, contact Collette at 1-800-581-8942 and refer to booking #1125815.
Deadline for this trip is approaching!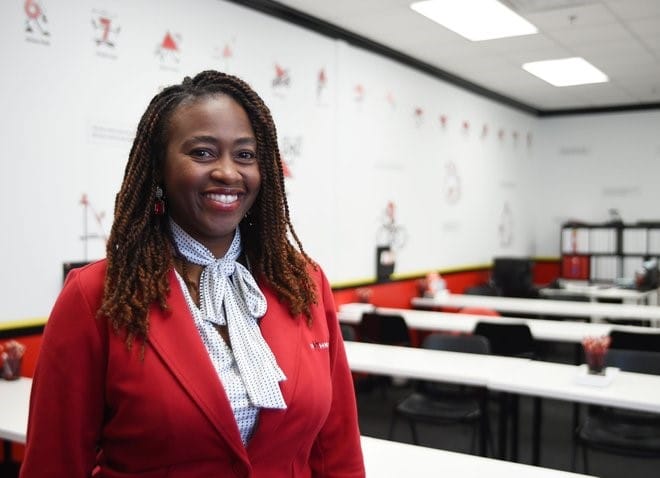 Dr. Loretta Westry '05, Mathnasium: Empowering Students to Achieve Excellence in Math
Dr. Loretta Westry '05 is the owner and executive director of Mathnasium, a math learning center for students in kindergarten to 12th grade right off U.S. 280 in Mountain Brook. Through her diverse teaching experiences and robust set of degrees, Dr. Westry blazes the trail as a woman in business in the world of tutoring and educational development. This specific location of Mathnasium opened in September 2018 and Westry took ownership of the business in May 2022. Dr. Westry handles scheduling of employees, payroll, managerial matters, staff meetings and professional development training.
Before Dr. Westry stepped into the role of executive director of Mathnasium, she considered being the dean of the college she was teaching at then. However, she began the process of pursuing ownership of her own business. "One of our biggest issues nationwide is a lack of math skills and understanding and the ability to critically think through problems," Westry said. "I had a desire to help, so I chose this career path."
Westry received her bachelor's degree in mathematics at University of Montevallo, a Master of Education degree in Secondary Mathematics Education at Auburn University at Montgomery in 2005 and a PhD in Mathematics Education, Leadership and Curriculum at Walden University. Westry is currently an Associate Professor of Mathematics at Miles College and the Actuarial Science Program Director in the Division of Natural Sciences and Mathematics. Being a teacher for 23 years — 10 years in public school, two years in a community college and 13 years at a postsecondary school — planted the desire in her to help students succeed in all of their endeavors, not only in the subject of math.
Math is not just about computation — it's about the ability to logically deduce what's necessary."We must continue this process with all age groups before they get to college," Westry said. "That way, we don't lose students before they arrive to this milestone."
She explained that it's paramount for students to understand math concepts to get in advantageous and lucrative job positions. "Math is necessary for everything one does," Westry said. "The level varies based on your profession, but the ability to think logically inside and outside of problems is vital for every person."
Mathnasium's formula for teaching kids math using a way that makes sense to them is known as the Mathnasium Method. This method has transformed the ways children and teens learn mathematical concepts for over three decades across more than 1,000 centers in the United States, Canada and worldwide. Mathnasium's expert math instructors teach children in 4:1 ratios on understanding math using an individualized approach. They strive to catch them up, keep them on track and move them forward.
Westry leads her team with a well-versed, tried-and-true customer service philosophy.
"Understanding exactly what parents are looking for when they first come in, and what is needed to accomplish their goals, is essential to fulfill their needs," Westry said.
Everyone's reasoning is different for coming to Mathnasium depending on the goal and desired outcome. The Mathnasium team collaborates to identify that need and continuously communicates with the parents throughout the the child's learning journey. When parents come in to pick up their child, the Mathnasium team provides them with an overview of what they discussed and completed during that hour.
Westry said the most rewarding part for her is recognizing when a student finally understands a concept and joy is apparent all over their face. They will often rush into Mathnasium full of excitement about their achievements to let the team know they passed their test at school.
Westry said her benchmark for success is a continual process and evolves every day. She stays cognizant to the needs of the center and of the students coming in and out. Her job is to adapt to each day's tasks and equip her team to do the same. Business success to Westry translates to eradicating barriers that may stand in the way of a student's successful comprehension and application of math in school and day-to-day life.
Original article from Village Living.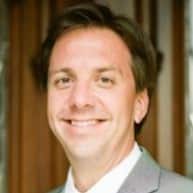 Justin Bailey '06, '11 tapped to lead Alabama Cable and Broadband Association
Justin Bailey '06, '11 will now lead advocacy efforts of the Alabama Cable and Broadband Association (ACBA), effective Monday, February 6, 2023. Bailey will oversee the day-to-day operations of the association, develop sound communications policies to promote in the State Legislature and serve as spokesperson for ACBA.
"I am honored that the Board of Directors chose me to partner with them to lead the Alabama Cable and Broadband Association," says Bailey. "I look forward to joining with ACBA members to provide a unified voice on issues affecting the cable and telecommunications industry."
Bailey joins ACBA with a long history of political involvement and association management, starting his career working on political campaigns and most recently serving as finance director, deputy executive director and chief operating officer of the Alabama Association of Justice.
"The need for stable, reliable communications services has never been more important than it is today," says Taylor Vice, President of ACBA. "Justin's strong advocacy expertise will further our efforts to promote broadband expansion and deployment at the Alabama Legislature. We look forward to having him on our team."
Bailey received his Bachelor of Science in Political Science in 2006 as well as his MBA in 2011 from Auburn University at Montgomery in 2011. He received his designation as a Certified Association Executive (CAE) from the American Society of Association Executives in 2012. He sits on the Board of Directors of the Alabama Council of Association Executives.
Original article from Alabama Political Reporter.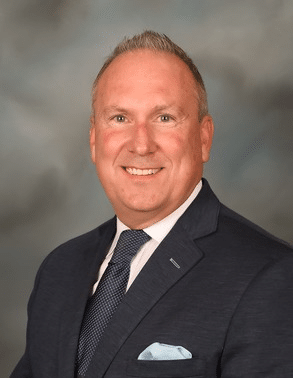 Alabama Department of Insurance Welcomes Deputy Commissioner Larry Chapman '93, '95
The Alabama Department of Insurance welcomes Larry Chapman, Jr.'93, '95, as its new Deputy Commissioner. Chapman joins the Department after serving since 2018 as an agent with Alfa Insurance Company.
Chapman's responsibilities at the Department include serving as Commissioner's primary liaison with the other government entities at all levels, the Governor's office, and outside entities such as industry associations and consumer organizations. He also manages the Department's public outreach and media relations program, general administration of the Department, special assignments for the Commissioner and serves as an administrative liaison between the Commissioner and each division of the Department.
"We are delighted to have Larry Chapman join us here at the Department of Insurance. Larry will add a great deal to the insurance professionalism at the Department and will be a key figure in helping us be successful in accomplishing our mission," said Insurance Commissioner Mark Fowler.
A Montgomery native, Chapman played on two SEC Championship teams under Auburn Coach Pat Dye. He completed his college career playing basketball at Auburn University at Montgomery for his dad, Hall of Fame Coach Larry Chapman, Sr.
Chapman received his Bachelor of Science from AUM in 1993 and later earned a Master of Education in Leadership and Administration in 1995 from AUM.
In 1997, Chapman joined Merck Pharmaceutical, followed by 12 years in sales and marketing with Blue Cross Blue Shield of Alabama (BCBS). After his time with BCBS, Chapman formed his own insurance and consulting firm, CSS Advisors. Chapman operated his firm for six years before selling it and joining ALFA insurance.
He serves on several local boards in the Montgomery, AL, area including the YMCA Metro Board, The Jimmy Hitchcock Board of Directors, The Boys and Girls Club Board and The American Cancer Society Board, where he chairs the annual Real Men Wear Pink campaign.
He is a former member of the Montgomery Area Chamber of Commerce. Chapman serves as a deacon at First Baptist Church in Montgomery, and has taught Sunday school for 20 years.
Chapman is a life time member of the AUM Alumni association, where he served as a past president of the board of directors. Chapman also served on the AUM Chancellor's Advisory Board and the AUM Athletic Hall of Fame selection committee.
Original article from EIN Presswire.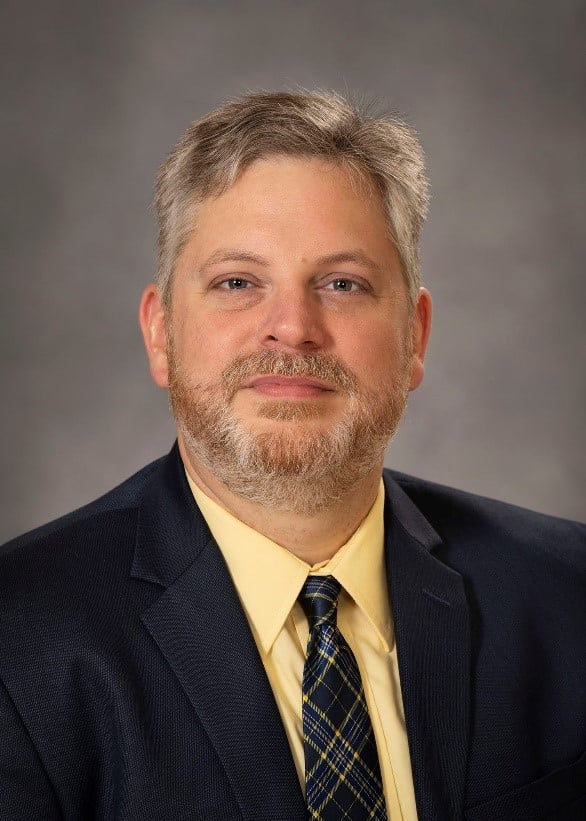 ETSU's Dr. Andrew Dunn '98 named American Council on Education Fellow
The American Council on Education (ACE) announced that Dr. Andrew Dunn '98, chair of the Department of Media and Communication at East Tennessee State University, has been named an ACE Fellow for academic year 2023-24. A highly prestigious honor, Dunn was one of 36 fellows selected nationally this year.
Dr. Andrew Dunn, Department Chair for the ETSU Department of Media and Communication
"I am so honored to be named an ACE Fellow. As a newer department chair for the ETSU Department of Media and Communication, I have so much to learn about leadership, and I recognize the ACE Fellows Program as a perfect opportunity for my own personal and professional growth," said Dunn, who has led Media and Communication as chair since 2021. "I want more flexibility and collaboration in my department, across my university and in higher education as a whole. Collaborative efforts are part of ETSU's strategic plan. I know my desires are shared by my university, my college and my dean. The ACE Fellows Program can help me make those desires a reality. I want the classroom that goes beyond four walls. I want that now, in five years and in 10 years."
Since its inception in 1965, the ACE Fellows Program has strengthened institutions in American higher education by identifying and preparing over 2,500 faculty, staff and administrators for senior positions in college and university leadership through its distinctive and intensive cohort-based mentorship model. Of the fellows who have participated to date, more than 80%  have gone on after their fellowship to serve as chief executive officers, chief academic officers, other cabinet-level positions and deans.
"The ACE Fellows Program has a proven track record of developing agile leaders, and it fuels the expansion of a talented and diverse higher education leadership pipeline," said ACE President Ted Mitchell. "ACE Fellows engage in unique learning experiences before returning to their home campuses armed with a fresh outlook and distinct skillset. I am excited to see all that this class accomplishes."
The program combines retreats, interactive learning opportunities, visits to campuses and other higher education-related organizations and placement at another higher education institution to condense years of on-the-job experience and skills development into a single year.
During the placement, fellows observe and work with the president and other senior officers at their host institutions, attend decision-making meetings and focus on issues of interest. Fellows also conduct projects of pressing concern for their home institutions and seek to implement their findings upon completion of the fellowship placement.
"The ACE Fellows Program is one of the nation's premier professional programs for rising leaders in higher education," ETSU President Dr. Brian Noland said. "Dr. Dunn's selection for this fellowship is further evidence of his status as an esteemed expert in the media and communication industry. As a faculty member, he demonstrates an innovative, hands-on approach to teaching and a deep commitment to the success of his students. As a department chair, Dr. Dunn has excelled, ensuring that our programs and curricula keep pace with the rapidly evolving media landscape. I am proud to have him represent ETSU within this elite group of higher education professionals and look forward to witnessing his continued growth and development as a leader within the academe."
At the conclusion of the fellowship year, fellows return to their home institutions with new knowledge and skills that contribute to capacity-building efforts, along with a network of peers across the country and abroad.
"From his work on ETSU's Faculty Senate to his role as chair of the Department of Media and Communication, Dr. Dunn is a proven leader at ETSU," said Dr. Kimberly D. McCorkle, provost and senior vice president for Academics. "We are thrilled that he will have this opportunity to become an ACE Fellow and learn alongside other higher education leaders from across the country. I look forward to the ideas that he will develop and bring back to ETSU and the experiences he will gain from this fellowship."
Class Notes
Julian Meade '99
Julian Meade '99 graduated from Virginia Tech on December 16, 2022 with his Ph.D. in Planning, Governance, and Globalization. His dissertation, "U.S. Arctic National Interests and Arctic Engagement," investigates the emergence and evolution of United States' national interests in the Arctic region, as well as examines the factors that influence how the U.S. engages in cooperative endeavors in the region with other Arctic states. Julian received a Master of Political Science from Auburn University at Montgomery in 1999.
Courtney Pettway '12 and Darius Pettway '13
Courtney '12 and Darius '13 Pettway have been named to the Andreesen Horowitz Spring 2023 Talent x Opportunity Cohort. After meeting at AUM and working in their respective fields, Courtney and Darius began to flip houses and document their journey on social media. They realized their followers were very interested in the subject of personal finance which led them to create KidVestors, a financial literary curriculum for K-12 students. Darius earned a Bachelor of Liberal Arts degree from AUM in 2013. Courtney earned a Bachelor of Science degree in Biological Sciences from AUM in 2012.
Tomeka Robinson '97
Tomeka Robinson '97 has been named the Bessemer Housing Authority YouthBuild Project Manager. The YouthBuild program is grant funded through the Department of Labor to provide workforce development training to youth ages 16-24 out of school. Robinson has over 25 years of experience as a social services professional.  She worked primarily with victims of domestic violence, disadvantaged senior citizens, young adults and disabled youth facing economic instability while seeking employability skills. Her licenses/certifications include Paralegal Studies, Business Engagement Professional and Family Self-Sufficiency Specialist.  She has a passion for learning new concepts especially in technology as a way of teaching new skills and has worked with some of the best leaders in Birmingham and the surrounding areas. Tomeka earned a Bachelor of Science in Justice and Public Safety/Legal Assistant from AUM in 1997.
Cameron Reeder '89
Cameron Reeder attended AUM in the 1980's and was enrolled in the English program in the College of Liberal Arts and Social Sciences.
Alumni Testimonial: "Completing the course requirements while working with a wife and children taught me that nothing should prevent you from getting an education. The Baptist Student Union on campus kept me grounded. I wrote for the AUMnibus, which opened a door for my first career at The Montgomery Advertiser. I made friends for life. And I have a well-rounded education which benefits me in any number of ways. Some of my professors, like Dr. Bob Evans, have continued to speak into my life for many years. And I asked my wife of 36 years on our first date in the halls of that beloved institution."
Thank you to everyone who joined us at our AUM Alumni Homecoming Celebration 2023!