June 2023 Alumni Newsletter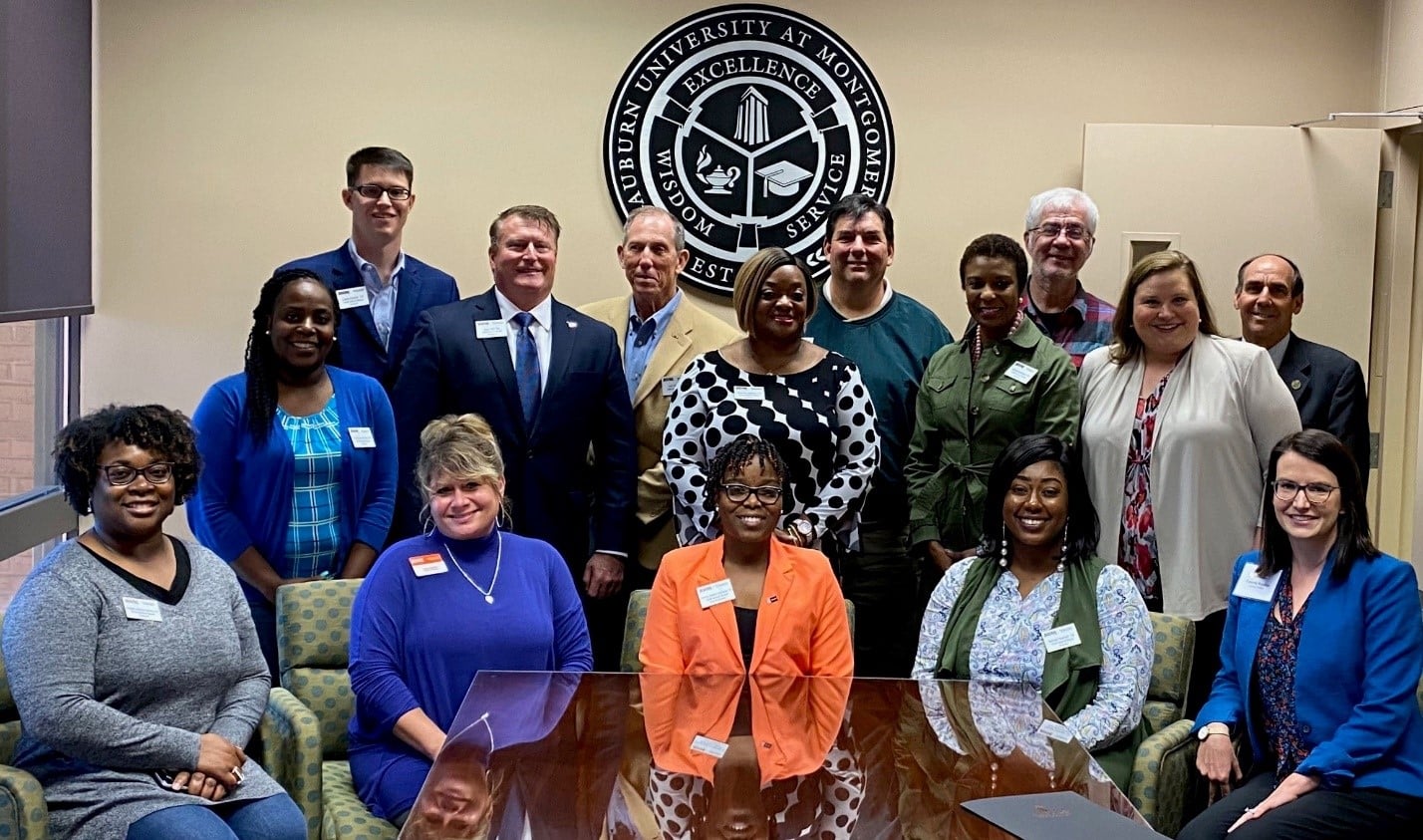 AUM Alumni Board Nominations Now Open
Alumni Board nominations are now open for the 2024-2025 term. The board seeks candidates who are proven leaders, have demonstrated service to alumni family, and are committed to serving as ambassadors for AUM in the community. Candidates must be a graduate of AUM or have earned credit towards one of its degree programs, and be a member in good standing with the AUM Alumni Association. Self-nominations are welcome and encouraged. Nominations close September 1, 2023.
Click here to learn more and download the nomination form.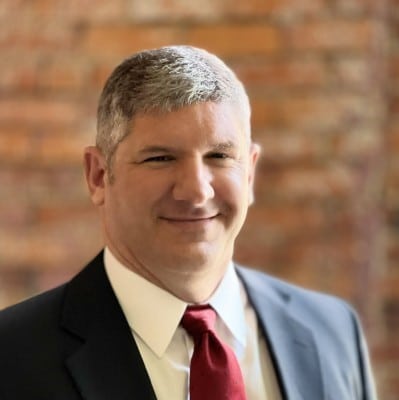 Dany Strakos '02 joins Integrated Computer Solutions as Vice President of Air Force Programs
Integrated Computer Solutions, Inc. announced Dany Strakos has joined Integrated Computer Solutions, Inc. (ICS) as Vice President of Air Force Programs. In this capacity, Dany will lead growth and client success for ICS's Air Force customers.
Dany's distinguished experience is rooted in 24 years of continuous service to the United States Air Force and United States Special Operations Command in various operational roles. He is a seasoned executive with over 25 years of experience in cyber, information technology (IT), software development, program management, budget/risk assessment, political military affairs, logistics and human resources.
"Dany joins our team as a transformative leader with a track record of success. He has a deep understanding of our clients' mission and is laser-focused on their needs," stated Steve Goldsby, ICS CEO. "I am confident that Dany will drive strategic prioritization and operational excellence as well as execute our growth strategy."
Dany earned a Bachelor of Science in Commerce and Business Administration with a concentration in information systems from the University of Alabama, a Master of Business Administration with a focus in information systems from Auburn University at Montgomery in 2002, and a Master of Military Art and Science from Air Command and Staff College. He also completed Air War College and is a Certified Information Systems Security Professional.
"I am proud to join the ICS team in its mission to equip our nations warfighters and to continue to support the defense of the nation by providing world class information technology and cyber solutions on an enterprise scale. I look forward to driving the growth and success of ICS while enhancing our commitment to our Air Force clients by delivering the capabilities they need," says Dany.
Original article from PRWeb.com.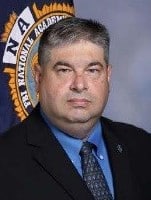 Jay King '11, '12 is Prosser Top Cop
Jay King was appointed the new Prosser Police Chief at a City Council meeting in February. "Jay brings the right amount of experience and leadership to our City. We are excited to have someone with his caliber of experience join our team," Prosser Mayor Randy Taylor said. King has over 26 years of law enforcement experience with the City of Montgomery, Alabama beginning in July of 1994 and two years with the City of Unalaska, Alaska according to a press release announcing his appointment.
He retired in August of 2020 and was appointed Director of the Unalaska Department of Public Safety. "My professional work history is evidence of my determination to be a public servant," King said. "My professional philosophy encompasses the mission of safeguarding life and property, a vision of ridding the community of crime while providing the best level of service possible and guided by my core values, which include service, integrity, respect, leadership and innovation. King earned both his Bachelors and Masters of Science in Justice and Public Safety from Auburn University at Montgomery in 2011 and 2012, and is currently a candidate for a Master of Science in Public Administration. Chief King joined the Prosser Police Department in March, replacing Chief David Giles who resigned in February.
Original article from NBCRightNow.com.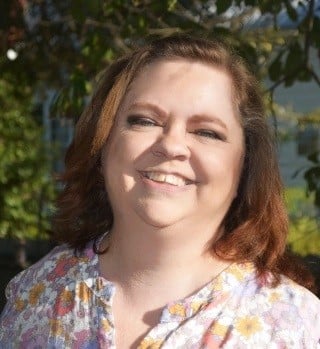 Lanell Smith '16 named Managing Editor of The Greenville Advocate
Greenville Newspapers, LLC, publishers of The Greenville Advocate, The Luverne Journal, The Lowndes Signal and their affiliated websites and special publications, named Lanell Downs Smith as Managing Editor in March. Smith, a Lapine native, joined the Greenville Newspapers family as General Assignment Reporter in October 2022 after working as a freelance correspondent for more than four years for The Alabama Baptist and The Baptist Paper as well as a contributor to Missions Mosaic. With more than 20 years of business and personnel management experience in the private sector, Smith said she welcomes the opportunity to apply her experience and training in serving readers in Butler, Crenshaw, and Lowndes counties. "I love our communities," Smith said. "My family's roots run deep in Crenshaw County and I have enjoyed getting to know the people in Lowndes County while becoming better acquainted with residents and businesses in Butler County. It's been a privilege sharing the stories of our communities and I'm excited to assume this role to help our staff write about what matters most to our readers."
Smith comes to the position after working as a personnel specialist with the Alabama Law Enforcement Agency. Before assuming that role, she worked for Montgomery based petroleum contractor, MECO, Inc. as General Manager for 16 years. "Working for Greenville Newspapers is a dream come true," Smith said. "For years I worked as a full-time business manager and wrote articles for Christian publications during my off time. The opportunity to write news that resonates with readers in our communities has been a great joy. Now, I'm delighted to assume a role which enables me to work with our whole team to improve our coverage of what people are doing in their schools, churches, businesses, and backyards. If our stories inspire one person, it's been a good day in the newsroom."
Smith earned her bachelor's degree in liberal arts from Auburn University at Montgomery in 2016. She is the proud mother of two daughters, their husbands, and "Nana" to one granddaughter. She is the 2020 recipient of the Southern Christian Writers Conference First Place award for Newspaper Article, Boone Newsmedia's October – December Journalist of the Quarter, and recipient of Boone Newsmedia's Most Read Bylined Story (Small Sites) award. "I can't say enough good things about Lanell," said Greenville Newspapers' President Dennis Palmer. "It doesn't take long after meeting her to realize her passion for community journalism and its importance to the communities we serve. She's an extremely talented journalist who will continue to contribute content that is interesting and meaningful to readers in our coverage area – and she's a joy to work with. The future is certainly bright with her leading our newspapers' editorial effort."
Original article from GreenvilleAdvocate.com.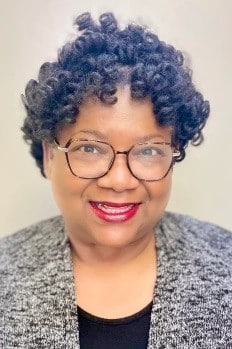 Veteran journalist Tana Shealey '18 joins The Greenville Advocate staff
Tana Jackson Shealey is the newest team member of Boone Newsmedia, Inc., joining the team as a part-time general assignment reporter for The Greenville Advocate, The Lowndes Signal, and The Luverne Journal.  "I'm so excited about joining this wonderful team," Shealey said. "Journalism has always held a special space in my heart, and I'm looking forward to this next chapter."  Shealey is a former broadcast journalist who has delivered news content to audiences of WLWI-FM, WVAS-FM, WZHT-FM, WMCZ-FM, and the Alabama Radio Network. She holds a Bachelor of Arts in journalism from Alabama State University and a Master of Liberal Arts from Auburn University at Montgomery earned in 2018.
Tana works full time as the coordinator for the Lowndes County office of the Alabama Cooperative Extension System.  The Dothan native enjoys crocheting, reading, and gardening. Tana and her husband Robert have one son, Robert, Jr.  Managing Editor Lanell Smith '16 said Shealey brings the experience and deep community connections to ensure area coverage continues providing news and stories important to the people of Butler, Crenshaw, and Lowndes counties.
"As Lowndes County Extension Office Coordinator, Tana has been a constant source for articles providing information about extension services," Smith said. "She has a heart for rural communities and is a gifted journalist. We are delighted to have her as part of our team and look forward to working with her to share the stories of the people in our tri-county coverage area."
Original article from GreenvilleAdvocate.com.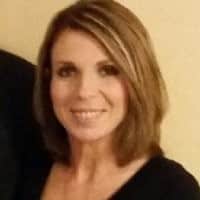 The National Security Group, Inc. Announces Executive Promotions, including Kelly Jackson '00
The National Security Group, Inc. (the "Company") announced promotions of three team members. Kelly H. Jackson will become the Chief Financial Officer.
"It's a privilege to be able to promote Kelly into her executive role," stated Ross Aron. "Kelly is a proven executive that has made significant contributions to the Company over the past two decades. Her leadership will continue to support the execution of the Company's long-term strategy of becoming a nationally recognized leader in insurance."
Kelly H. Jackson has been with the Company for over 25 years. She is a certified public accountant and holds a Bachelor of Science from Auburn University at Montgomery received in 2000, a Master of Business Administration from Troy University and serves as Vice President of the Company's insurance subsidiaries.
Original article from BusinessWire.com.
We're now on LinkedIn-follow along!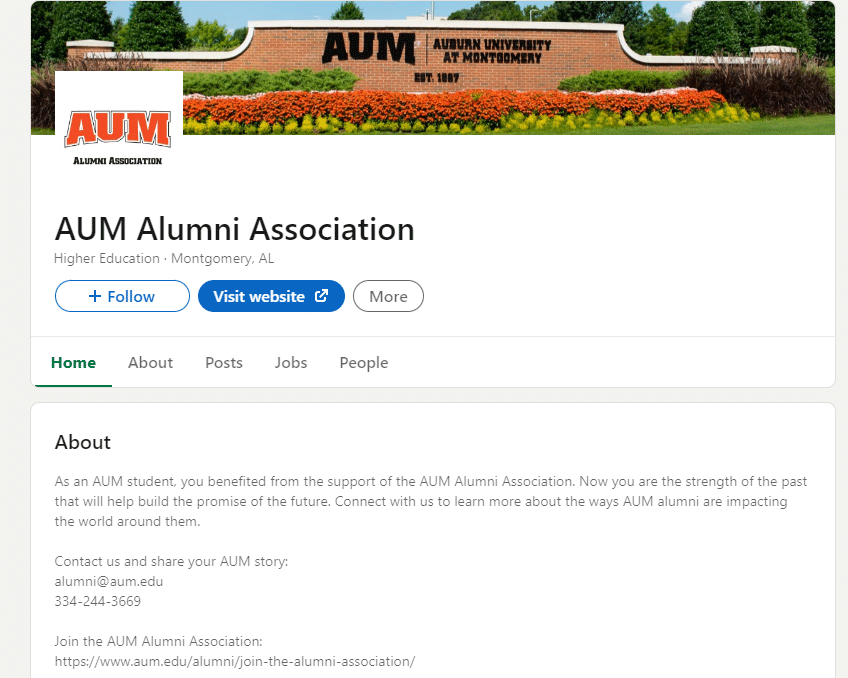 We're on LinkedIn! Keep up with your former AUM classmates, along with their accomplishments and promotions by following along with us! Click here to stay up to date on our newest platform!
2023-2024 AUM Alumni Association Graduate Study Merit Scholarships Awarded
The Auburn University at Montgomery Alumni Association recently awarded its annual Graduate Study Merit Scholarships to five outstanding AUM students. The scholarships require that recipients maintain a GPA of 3.4 or higher, enroll in and complete nine hours each semester and be continuously enrolled for each semester covered by the award.
The $1,000 scholarships, funded by alumni memberships, were awarded by the AUM Alumni Board of Directors to Carrie Alvarenga, Jaileigh Burch, Matthew Tyler Campbell, Jeremy Farson, and Kecia Hampton.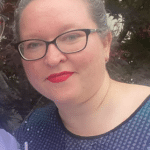 Alvarenga earned a bachelor's degree in Biology in 2005 from Judson College, and is currently pursuing a Master of Secondary Education with a focus in general science from AUM. After graduating, she plans to continue her learning with an Ed.S and then either an Ed.D or a Ph.D in science education. She is currently teaching 7th and 8th grade science at Millbrook Middle School, but her goal is to become an instructional coach or curriculum specialist for Elmore or other surrounding counties.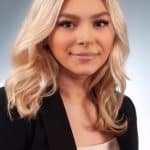 Burch earned a Bachelor's degree in Business Administration with a focus in Accounting from Auburn University at Montgomery, where she graduated Summa Cum Laude in 2022. She is currently pursuing a Master's of Accountancy from AUM as well. Although she has a passion for auditing, her ultimate goal is to become a certified public accountant. Burch sees a future working for one of the Big 4 firms or other firms within the industry.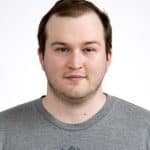 Campbell earned a bachelor's degree in International Studies from UAB in 2015, and is currently pursuing a Master of Liberal Arts from Auburn University at Montgomery. He believes contemporary literature is critical to our evolution as a society, and is planning for a career in teaching literature, composition, and research. After gaining some work experience in the field, he plans to pursue a doctoral degree in the future.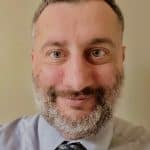 Farson earned a bachelor's degree in Public Relations from the University of South Florida in 2006. He is currently pursuing a Master of Science in Applied Economics from Auburn University at Montgomery. Farson has given more than 11 years to the Department of Homeland Security in order to play a role in the safety and security of our country, but in seeking this additional education he chose to step outside his typical job duties and further develop analytical acumen.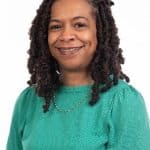 Hampton earned a bachelor of art's degree in Theatre and Communication from the University of Alabama in 1997, and is currently pursuing a Master of Liberal Arts from AUM. She spent two decades as a middle and high school English & Language Arts teacher, but never forgot her long-term goal of becoming a dynamic college professor. After graduating, she may continue on to earn her doctorate in education or English, and as a future professor, hopes to employ the power and freedom of education to spark new ideas, discourse, and critical thinking among her students.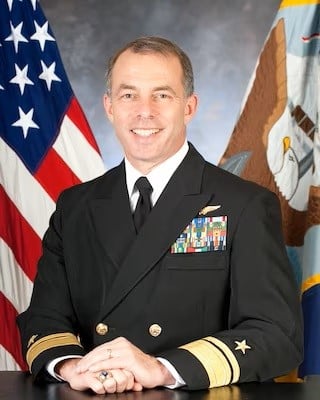 Meet the USS Midway Museum's new CEO, Rear Admiral Terry Kraft '92
Rear Admiral Terry Kraft has been named the new CEO of the USS Midway Museum.
The USS Midway Museum supplied KUSI-Good Morning San Diego with the following information detailing Kraft's impressive career:
Retired Rear Adm. Terry Kraft is the son of a Navy captain. He graduated from the U.S. Naval Academy in 1981 and was designated a naval flight officer in 1982. He holds a master's degree in Political Science from Auburn University at Montgomery, earned in 1992, and is a graduate of the Navy Nuclear Power Program and MIT Seminar XXI (U.S. national security and foreign policy program). He was a federal executive fellow at Harvard University Kennedy School of Government.
His sea-duty tours included Attack Squadron (VA-55) embarked aboard USS Coral Sea (CV 43), Attack Squadron 115 (VA-115) embarked aboard USS Midway (CV 41), and Attack Squadron (VA-95) embarked aboard USS Abraham Lincoln (CVN 72). He also served as executive officer of the USS Theodore Roosevelt (CVN 71). During those tours, he participated in Operations Eldorado Canyon, Desert Storm, Iraqi Freedom (OIF) and Enduring Freedom (OEF).
Terry commanded Electronic Attack Squadron 131 (VAQ-131), the amphibious transport dock USS Shreveport (LPD 12), the aircraft carrier USS Ronald Reagan (CVN 76), and the USS Enterprise Carrier Strike Group 12. He participated in both OIF and OEF during all four tours.
Shore tours for Terry have included Attack Squadron 128 (VA-128), Air Command and Staff College, Current Operations Directorate, U.S. Pacific Command, and the John F. Kennedy School of Government in Cambridge, Mass.
After his selection to rear admiral, Terry reported to the chief of naval operations staff, first as the head of Maritime Aviation, Unmanned Aerial Systems and Aviation Training Plans and Programs, and later as the director of Intelligence, Surveillance and Reconnaissance Capabilities. He subsequently served as the commander of the Navy Warfare Development Command.
For his final naval tour, Terry assumed command of U.S. Naval Forces Japan/Navy Region Japan. Based in Yokosuka, Japan, he oversaw six different major military facilities in the region and provided for the safety and wellbeing of more than 40,000 uniformed service members and their families as well as Department of Defense civilian employees.
Terry has more than 3,700 Navy flight hours and 1,000 carrier-arrested landings in the A-6E Intruder, EA-6B Prowler and F/A-18F Super Hornet. He is the recipient of the Legion of Merit with four gold stars, Distinguished Flying Cross (with combat V), the Defense Meritorious Service Medal, the Meritorious Service Medal with two gold stars, and multiple individual and strike-flight air medals.
Following his retirement from the Navy after 34 years, Terry worked at General Atomics. From 2015 to 2023, Terry held multiple senior leadership and management positions with the global defense and technologies company to include vice president of General Atomics Energy Group, International Strategic Development – Asia-Pacific Region, and Leasing and Services. In these positions he provided strategic leadership in overseeing the development of several critical programs ranging from enhanced nuclear reactor technologies to unmanned intelligence, surveillance and reconnaissance systems.
Terry resides in San Diego with his wife Mary, who served as a Navy Nurse in Japan during Terry's Midway tour and currently works as a Visiting Nurse for a national veterans non-profit. They have two adult children who make their home in Denver.
Original article from Kusi.com.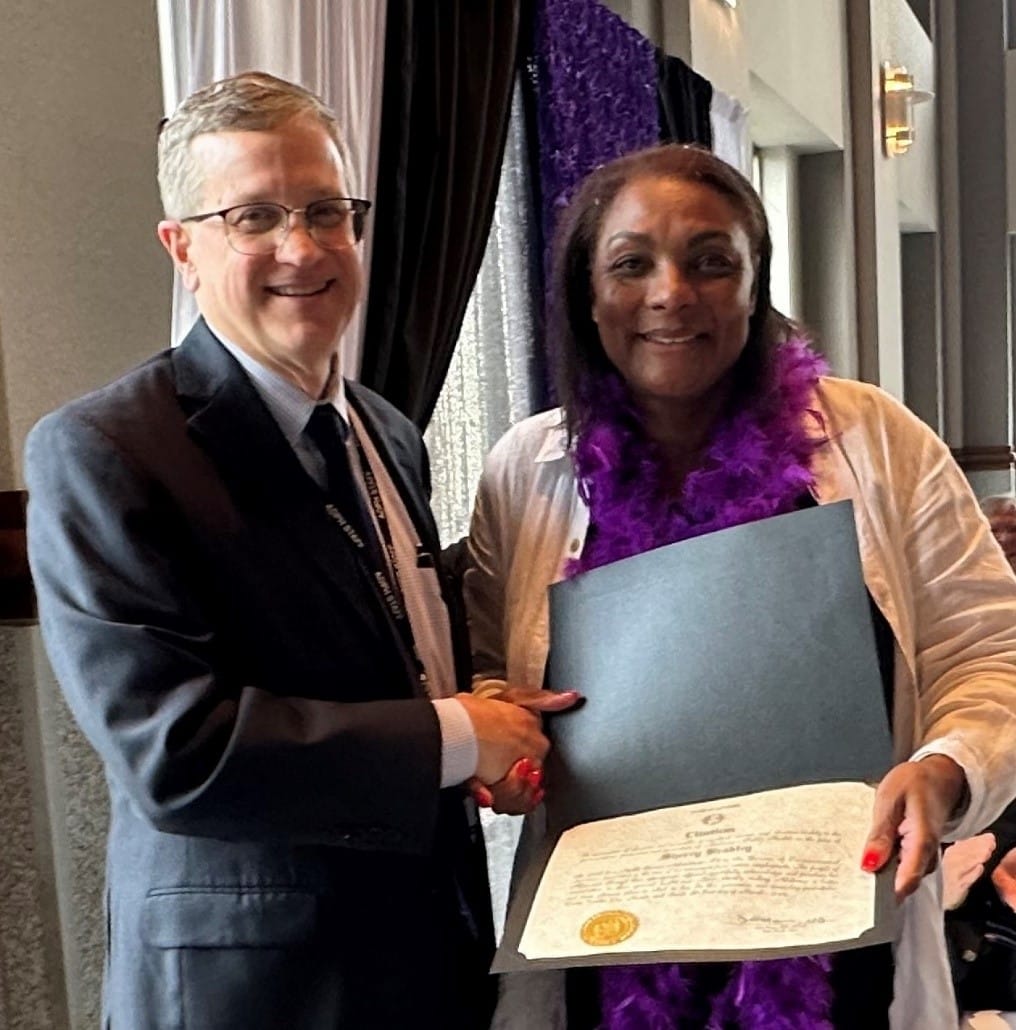 Bureau of Environmental Services Director, Sherry Bradley '87, retires
A celebratory roast and luncheon at the RSA Activity Center in February honored Sherry Bradley upon her retirement after more than 45 years of service to the Alabama Department of Public Health (ADPH). A Sanitary Science degree graduate of Troy State University, she holds a Master of Public Administration degree from Auburn University at Montgomery, earned in 1987. First employed as an entry-level Public Health Sanitarian in September 1977, she was assigned to work Bullock County. She went on to employment with the Autauga, Lowndes and Elmore county health departments before promotions to the Central Office and advancements to Assistant Bureau Director and Bureau Director.
In the past few years, Ms. Bradley expanded her focus to make effective and reliable wastewater disposal available to Alabama residents, especially people living in homes in the Black Belt, which have straight-piped, failing or nonexistent sewage disposal systems. The clay-like Black Belt soil makes it hard for filtration of water in these soils. Another significant obstacle is that many sewage disposal systems cost more than the value of the homes. Addressing these needs is a challenge, especially with gaining the trust of skeptical residents. Local community leader Perman Hardy has assisted Ms. Bradley in the effort that created the nonprofit Black Belt Unincorporated Wastewater Program (BBUWP) in 2018. BBUWP's mission is building a sanitation infrastructure for low-income residents. In addition to knocking on doors and speaking at community meetings, she held many meetings with industry partners and applied for grants. Progress has been made, and her activities have resulted in international attention and acclaim, including an appearance on the CBS News program 60 Minutes.
Among supporters wishing her well in retirement from ADPH was Ms. Hardy who said, Sherry is a godsend for Lowndes County, and without her none of the progress that's been made would have been possible. At the retirement celebration, hundreds of colleagues past and present, friends, and family members joined as speakers expressed their admiration for The Woman, The Myth, The Legend.
Among Ms. Bradley's recent recognitions are the 2022 IWSH Award and selection as the Alabama Executive Branch Employee of the Year. IWSH is the International Water, Sanitation, and Hygiene Foundation which honored her for her exceptional contributions to IWSH programs seeking to bring clean water and safe, reliable sanitation to those most in need. The State Personnel Department designated her as the Alabama Executive Branch Employee of the Year.
Ms. Bradley was also inducted into the 2023 Class of Alabama Women Who Shape the State. To qualify for induction, the recognition most appropriately states, Honorees may come from different professional fields, but they all have one similar goal: Making their communities better places to live.
SAVE-THE-DATE: Family Night at the Biscuits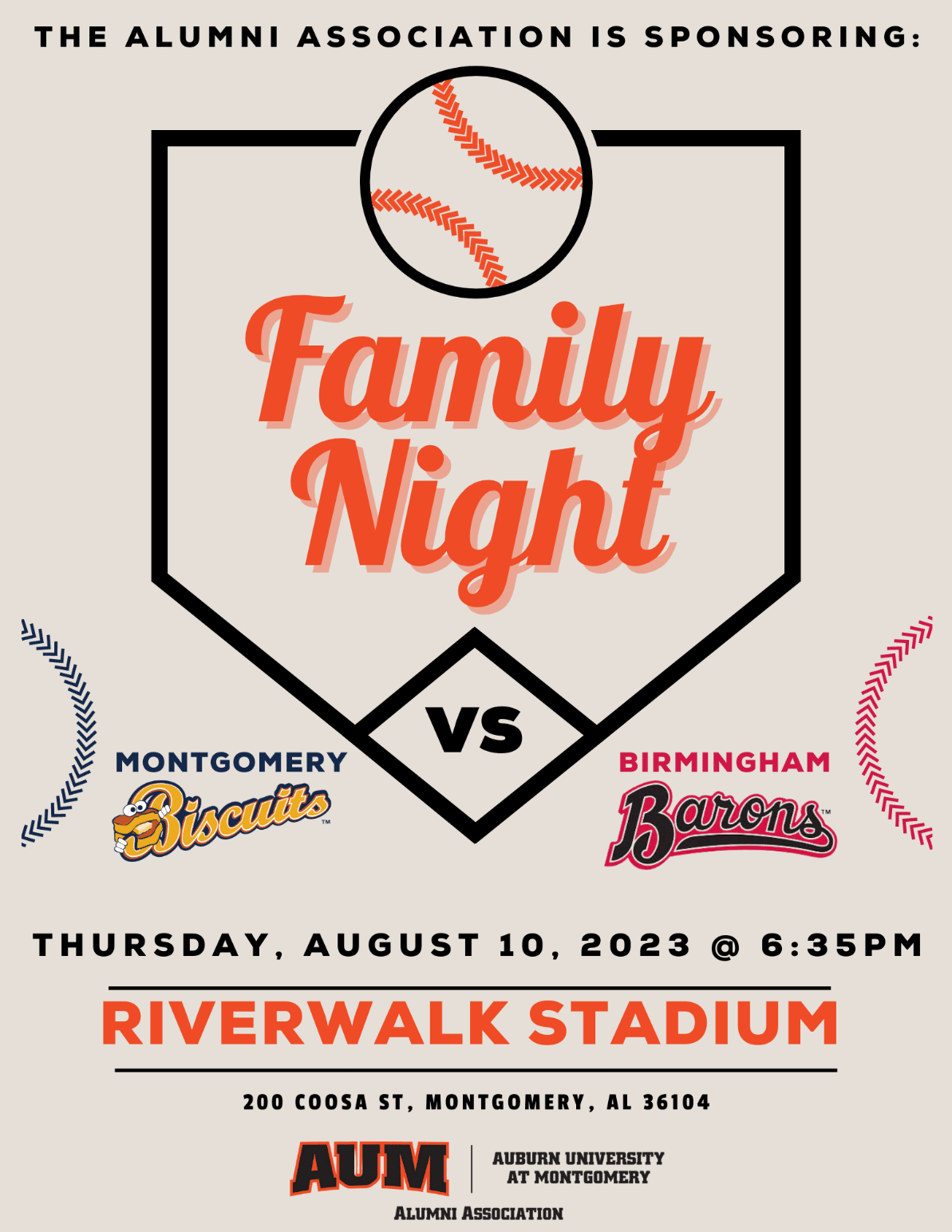 Email invitation to follow.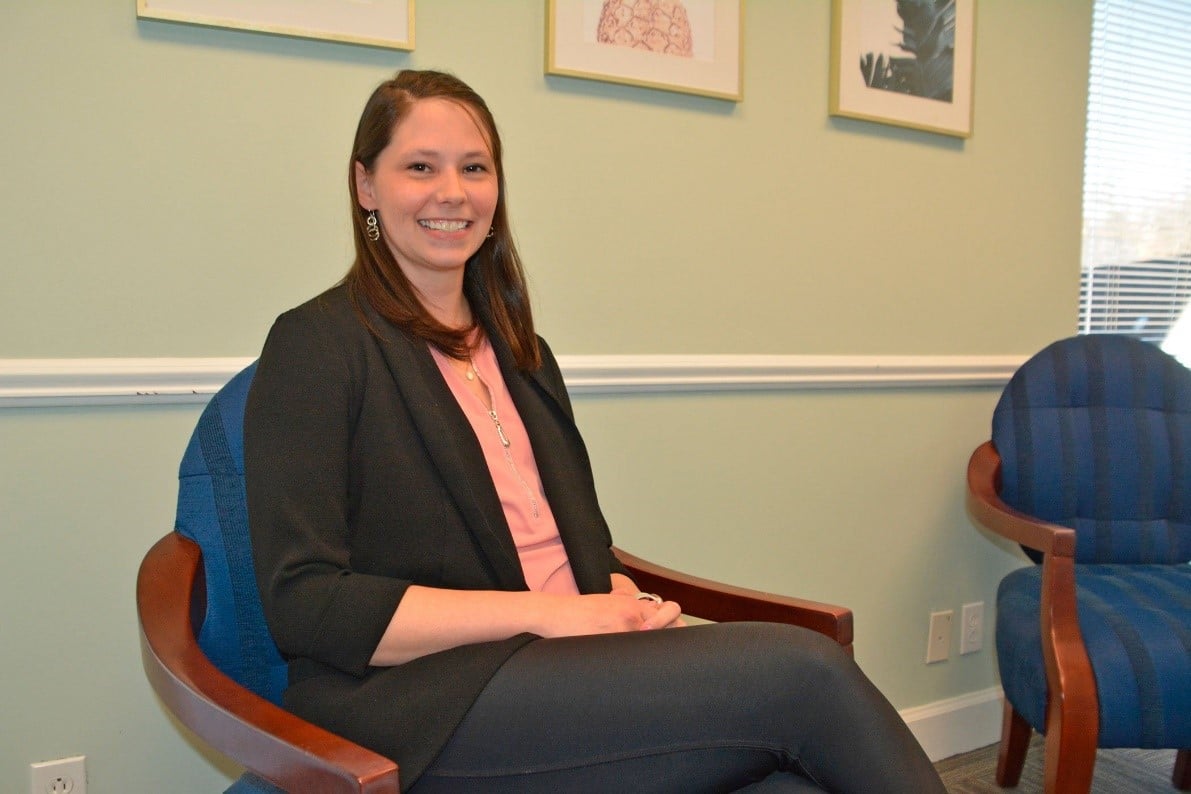 Hoover chamber has first female chairwoman, April DeLuca '08, since 2012
April DeLuca knows what it's like to juggle responsibilities. She's a partner in a family law firm, has been married 13 years and has three children 5 and younger, and now she's the new chairman of the board for the Hoover Area Chamber of Commerce. "Pray for me, please," she told the Hoover chamber in her first luncheon as chairman, noting her young children.
DeLuca is the first woman to lead the chamber's board of directors since 2012, when hotel manager Kathleen Spencer was president. DeLuca said she's proud to represent women in a role like this and honored to be able to serve as chairwoman. "There have been a lot of great people in this role," she told chamber members when she began her duties. "I'm just very humbled that y'all have chosen me to kind of help step in there."
DeLuca has been involved with the chamber since 2014, serving as chairwoman of the chamber's ambassadors for two years shortly after joining. She then became the chamber's legal advisor in 2016 and in 2021 was named second vice chairwoman, which put her in line to become president this year. DeLuca follows David Custred, director of operations for American Computer Consultants, who was chairman last year. DeLuca said she's had the opportunity to watch a lot of leadership styles over the years and learn from each leader. "I'm very excited to take this next step and be part of some changes we have coming that are going to shape the future of this chamber," she said.
The chamber in May of last year launched a new three-year strategic plan called Elevate Hoover with three key goals: fostering economic growth, being a stronger voice for businesses and cultivating talent in the workforce. "We've done a lot of work, but we're only getting started," DeLuca said.
Historically, the Hoover chamber has been known as a networking group, DeLuca said. "That's still going to be a part of what we do, but we don't want that to be the only thing we do," she said.
The chamber wants to champion initiatives to help the city grow and prosper economically, she said. The city's economic development department, under the leadership of Greg Knighton, has done a great job of creating a positive business climate, she said. For example, Knighton's team developed a central hub to help businesses get started or expand in Hoover, providing information about things such as business licenses, taxes, zoning and permits for construction and food and alcohol sales.
Chamber leaders hope to strengthen that collaborative partnership and work hand in hand with the city, she said. DeLuca was part of the 2022 graduating class of Leadership Hoover and helped with a project to create a database of all the businesses in Hoover. That database will be maintained and updated by the chamber and should serve as a resource for economic development and for business owners and event planners, she said.
The chamber also is looking to expand the services and programs it offers and find new ways for businesses to connect and invest in the chamber and the growth of the city, DeLuca said. Not everyone can break away from their business to attend a networking luncheon, but the chamber still values those people and their contributions, she said. The chamber wants to help business owners with things such as startup tips and succession planning, and help individual employees with career advancement advice, DeLuca said. Recruiting and growing the kind of workforce that Hoover's economy needs to thrive is another priority, she said.
DeLuca originally is from Prattville, graduating from Prattville High School in 2005 and Auburn University at Montgomery in 2008, with a bachelor's degree in business administration and focus on accounting. She then graduated from the Cumberland School of Law at Samford University in 2012. She worked about a year for an investment banking advisory firm called FHL Capital before forming a law partnership with two other lawyers. That firm took on the name Magic City Law in 2014 and specializes in family law, such as divorce, adoptions, child custody, juvenile delinquency, dependency and assisted reproductive technology contracts.
Original article from HooverSun.com.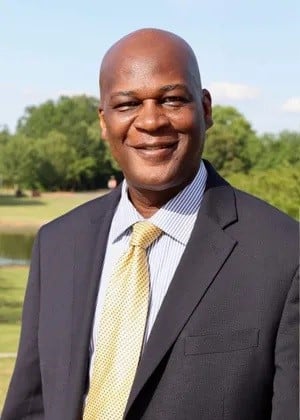 Former police officer, Johnny Cotton '10, announces bid for Montgomery City Council
Longtime police officer Johnny Cotton has announced a bid for the District 8 seat on the Montgomery City Council.
With his more than 20 years in the Montgomery Police Department and multiple degrees, Cotton thinks he is the right man for the job. "Well, I'm running because the residents of District 8 need a city councilman who believes in the democratic philosophy that government should serve the interest of the people not just the wealthy few," Cotton said.
As a council member, Cotton said he would like to review city taxes, revenues and boards to see if the city can make any improvements. Cotton said he thinks that the more than 50 boards that the city has are too many. He would like to consider whether to consolidate or eliminate some of them.
He also would like to see better equipment for city employees as well as advancements in District 8's infrastructure. Cotton said he wants newer vehicles for police officers and more sidewalks and upgraded storm drains in District 8. He also thinks the city needs advancements in its roads and bridges.
"This is the worst that I've seen as far as the upkeep of our roads and our bridges in the city of Montgomery and in District 8," Cotton said.
Cotton also supports Mayor Steven Reed's plan for a civilian review board to investigate complaints against the police, although he would like to see the board have an independent investigator rather than rely on city investigators. "I think it's long overdue," Cotton said about the need for a civilian review board.
Cotton grew up in central Florida but moved to Montgomery more than 30 years ago to attend Alabama State University. He later pursued his master's degree at Auburn University at Montgomery in 2010 and is now close to finishing his doctoral work at Walden University.
In 2008, Cotton became an internal affairs investigator. He helped establish the office, which the city later moved out of the police department.
Original article from MontgomeryAdvertiser.com.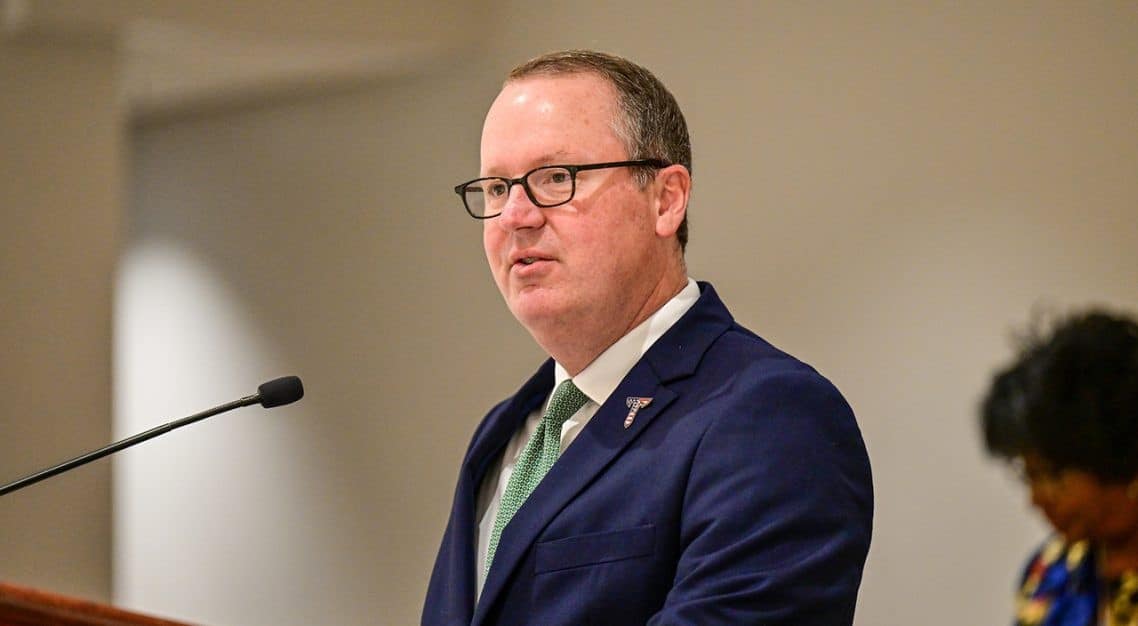 Dr. Kerry Palmer '03 named Senior Vice Chancellor for Academic Affairs at Troy University
Dr. Kerry Palmer has been named as Troy University's Senior Vice Chancellor for Academic Affairs, Dr. Jack Hawkins, Jr., Chancellor, announced. He fills the position left vacant by the retirement of Dr. Lance Tatum.
Dr. Palmer has served as Dean of the University's College of Education since 2020, and previously served as the college's Associate Dean since January 2019.
"As a Troy alumnus and a Troy parent, Dr. Palmer brings a tremendous sense of passion and dedication to his new role," Dr. Hawkins said. "Dr. Palmer's proven track record of leadership and vision will serve Troy University well now and into the future."
Palmer said he is grateful for the opportunity and considers it an honor to work with such a dedicated faculty.
"Troy University holds a special place in my heart. As an alumnus, I am deeply committed to the success of this great institution," Palmer said. "A large part of that success is due to the professionalism and commitment of our faculty, who are second to none. They understand our students, and they work hard each day to provide them with the best educational experience possible. It is an honor to work alongside such outstanding professionals. I am thankful to Chancellor Hawkins and the search committee for this opportunity, and I look forward to getting to work."
Prior to joining the Troy faculty, Dr. Palmer served in administrative leadership roles at Montgomery's Trinity Presbyterian School for more than 10 years, including nearly six years as Head of School. He also previously taught band and served as a K-12 school administrator for 13 years.
Dr. Palmer earned his bachelor's degree in music education from Troy in 1995. As a student at Troy, he was active in the University's band program, serving four years as a section leader in the Symphony Band and three years as drum major of the Sound of the South Marching Band. He earned his master's degree in educational leadership from Auburn University at Montgomery in 2003 and a Ph.D. in Education from Auburn University.
Original article from Today.Troy.edu.
Class Notes
Patience Reynolds-Crittenden '16, '20
Patience Reynolds-Crittenden has been promoted to Digital Transformation Coordinator. She is responsible for implementing a digital transformation initiative and business intelligence dashboards to meet key performance indicators. She earned her Bachelor of Science in Psychology from AUM in 2016 and her Master of Public Administration from AUM in 2020.
Joshua Byrd '09
Joshua Byrd '09 was recently named to CentrAL Inc.'s Editorial Board. Joshua is the Assistant Vice President and Relationship Manager at River Bank and Trust. Joshua was also named to CentrAL Inc.'s 40 under 40 list. He received his Bachelor of Science in Business Administration in Finance from AUM in 2009.
Layne Holley '96, '17
Layne Holley has been named to CentrAL Inc.'s Editorial Board. Layne is the director of Marketing and Communications at Alabama Shakespeare Festival. She received her Bachelor of Arts in English in 1996 and her Master of Business Administration in 2017 from AUM.
Ashley Taylor '07, 10
Ashley Taylor has been named to CentrAL Inc.'s Editorial Board. Ashley is a CPA/ABV/CFF, CVA/MAFF, Principal at Jackson Thornton in the Valuation and Litigation Consulting Group. She was also named to CentrAL Inc.'s 40 under 40 list. She received her Bachelor of Science in Business Administration-Accountancy from AUM In 2007 and her Master of Business Administration in 2010.
Donna Grier '01
Donna Grier recently opened "The Merc" in downtown Wetumpka. Company Street Mercantile sells unique gifts and home goods, many of which are made locally or in other areas of the South. She earned her Bachelor of Science in Business Administration in Accountancy from AUM in 2001.
Jonathan Avant '11
Jonathan was named to CentrAL Inc. 40 under 40 list. He is an accountant at Aldridge Borden. He earned his Bachelor of Science in Accountary from AUM in 2011.
Jeremy Kelly '11
Jeremy Kelly was named to CentrAL Inc. 40 under 40 list. He is the founding president of Kelly Realty, LLC. He received his Bachelor of Arts in Arts and Sciences from AUM in 2011.
Blake Piel '13
Blake Piel was named to CentrAL Inc. 40 under 40 list. He is a shareholder at Capell and Howard, P.C. He received his Bachelor of Science in Justice and Public Safety from AUM in 2013.
Daniel Post '07
Daniel Post was named to CentrAL Inc.'s 40 under 40 list. He is the Chief Financial Officer at Guardian Credit Union. Daniel received his Bachelor of Business Administration in Human Resource Management from AUM in 2007.
Chase Hardy '07, '09
Chase Hardy was named to CentrAL Inc.'s 40 under 40 list. He is the Relationship Manager at Valley Bank. Chase received his Bachelor of Business Administration in Marketing in 2007 and his Master of Business Administration in 2009 from AUM.
Ashley Brown '14
Ashley Brown was named to CentrAL Inc.'s 40 under 40 list. She is the District Manager at Jim Massey's Cleaners and Laundry. Ashley received her Bachelor of Science in Business Administration in Human Resource Management from AUM in 2014.
Camille Sanford '18
Camille Sanford was named to CentrAL Inc.'s 40 under 40 list. She is a marketing associate with Crawford Square Real Estate Advisors. She received her Bachelor of Science in Business Administration in Marketing from AUM in 2018.
Sara Kathryn Hopple '16, '21
Sara Kathryn Hopple was named to CentrAL Inc.'s 40 under 40 list. She is the Operations Manager at Southern Orthopedic Surgeons. She received her Bachelor of Science in Business Administration in 2016 and her Master of Business Administration in 2021 from AUM.
Jessie Rosa '05, '07
Jessie Rosa was named to CentrAL Inc.'s 40 under 40 list. She is the Development Trainer at Troy University Continuing Education and Outreach. She received her Bachelor of Arts in Communication in 2005 and her Master of Business Administration in 2007 from AUM.
Joyce Vaughn '15
Joyce Vaughn was named to CentrAL Inc.'s 40 under 40 list. She is the Director for MGMWERX. She received her Master of Business Administration from AUM in 2015.
Jina Miniard '02
Jina Miniard has been named Associate Publisher at exploreMedia. She previously spent the last 20 years working with the Montgomery Area Chamber of Commerce. She received her Bachelor of Science in Early Childhood Education from AUM in 2002.
Kelia Carter '20
Kelia Carter was named Teacher of the Year at Brantley Elementary in the Dallas County School System. She is a kindergarten teacher. She received her Bachelor of Education in Elementary Education from AUM in 2020.
Jennifer Atkins '94
Jennifer Atkins was recently promoted to President and Chief Operating Officer of New Waters Realty and New Waters, LLC. Atkins joined the company in 2011 and has received several promotions throughout her time there. She received her Bachelor of Science in Business Administration in Marketing from AUM in 1994.