September 2023 Newsletter
September 2023 Alumni Newsletter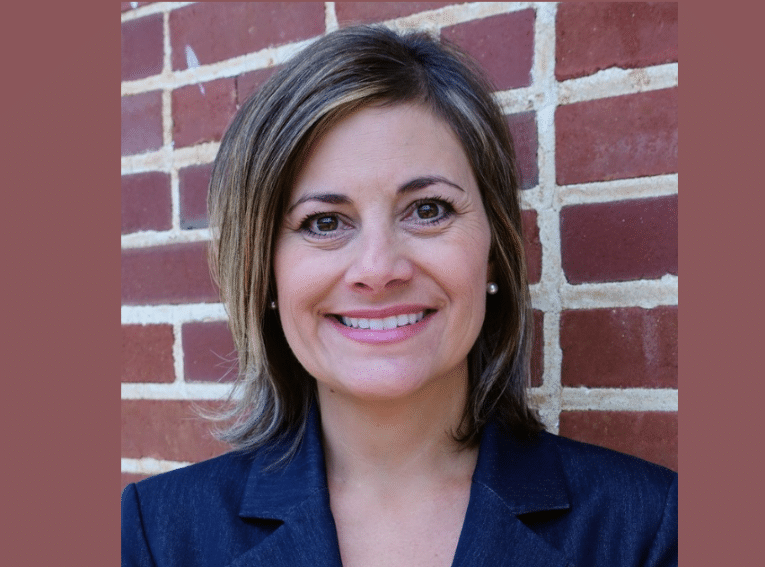 Tina Neighbors '98 to serve as new Mt Laurel Elementary School principal
Shelby County Schools has announced that Tina Neighbors will serve as the next principal of Mt Laurel Elementary School. Neighbors's teaching career began in 1998 at Radney Elementary School in Alexander City. In 2004 she was hired to teach 5th grade at Mt Laurel Elementary School.
In 2008, she was selected to serve as the assistant principal at Mt Laurel during which time, Mt Laurel improved its state report card grade from 96 to 99 and was recognized as a 2021 National Blue Ribbon School and recently received the Legislative School Performance Award.  Neighbors earned a Bachelor of Science in Education from Auburn University at Montgomery and a Master of Science in Education from Troy State University at Montgomery. She earned her administrative certificate from the University of Alabama at Birmingham.
Original article from Shelby County Reporter.
Travel with the Alumni Association in 2024
Irish Splendor: March 5-12
Irish Splendor
March 5-12, 2024
Savor a true taste of "Irish Splendor." Explore the historical city of Dublin, gaze upon the historic Rock of Cashel, kiss the Blarney Stone at the castle, and stand in awe on the Cliffs of Moher. Spend the night in a stately castle and sip on the "Water of Life" at a whiskey distillery. From Dublin's charming Grafton Street to the breathtaking sights of County Kerry, gaze across the countryside and culture of Ireland.
Highlights: Dublin, Christ Church Cathedral, Blarney Castle, Dingle Peninsula, Farm Visit, Cliffs of Moher, Whiskey Distillery, Castle Stay
For more information, contact Collette at 1-800-581-8942 and refer to booking #1170175.
Greece Island Hopper: August 26 - September 2
Greece Island Hopper
August 26-September 2, 2024
In Greece, discover a place where age-old legends and monuments intertwine with warm sunshine and island-style living. Tour Athens with a local guide. Explore the Acropolis, home to the famous Parthenon and the city's best lookout. Enjoy three days at leisure on the island of Mykonos, an Aegean paradise of sandy beaches and bustling energy. Uncover the past at the excavation site of Akrotiri. Make the most of a free day on the picture-perfect island of Santorini. From to the ruins of Athens to the bright rooftops of Mykonos and Santorini – embrace the country at its best.
Highlights: Athens, Taverna Dinner Show, Acropolis, The Parthenon, Mykonos Old Town, Santorini Island, Oia Village, Ancient Akrotiri, Wine Tasting
For more information contact Collette at 1-800-581-8942, refer to booking #1169794.
Memorials of World War II: July 1-10
Memorials of World War II
July 1-10, 2024
An unforgettable journey of discovery and remembrance awaits you as you travel between London, Normandy and Paris on the 80th Anniversary of D-Day. Explore London's connections to World War II during a city tour focused on The Blitz. Cross the English Channel, retracing the parallel journey nearly 160,000 courageous Allied troops took on June 6th, 1944, as they set out to liberate Europe from the Nazis. Immerse yourself in the history of Normandy's D-Day Landing Beaches and visit the Normandy American Cemetery. Visit Saint-Mère–Église, the first French town liberated from the Nazis, and learn about the brave paratroopers who parachuted into Normandy on the night of June 5–6, 1944. Conclude your journey in Paris, the City of Light with a festive dinner cruise along the Seine River.  
Highlights: London & Paris WWII-Focused City Tours, Portsmouth, The D-Day Story Museum, English Channel Crossing, Juno Beach, Caen Peace Memorial, Arromanche-les-Baines, Longues-sur-Mer, Apple Cider Farm Visit, Normandy American Cemetery, Omaha Beach, Pointe de Hoc, Airborne Museum, Utah Beach, Giverny Gardens, Seine River Dinner Cruise.
For more information, contact Collette at 1-800-581-8942 and refer to booking #1170076.
California Dreamin': October 16-26
California Dreamin'
October 16-26, 2024
This is the essence of Northern California, from fine wine and freshly caught seafood to vibrant cities and nature on an epic scale. Marvel at the unspoiled beauty of Yosemite National Park. Glide on the pristine waters of Lake Tahoe on a classic yacht. Sip local wines in Napa Valley and embrace the laid-back life of the Golden State.
Highlights: Monterey, Scenic 17-Mile Drive, Yosemite National Park, Sacramento, Choice on Tour, Lake Tahoe Scenic Cruise, Napa Valley Vineyard Tour and Wine Tasting, San Francisco
For more information contact Collette at 1-800-581-8942, refer to booking #1192898.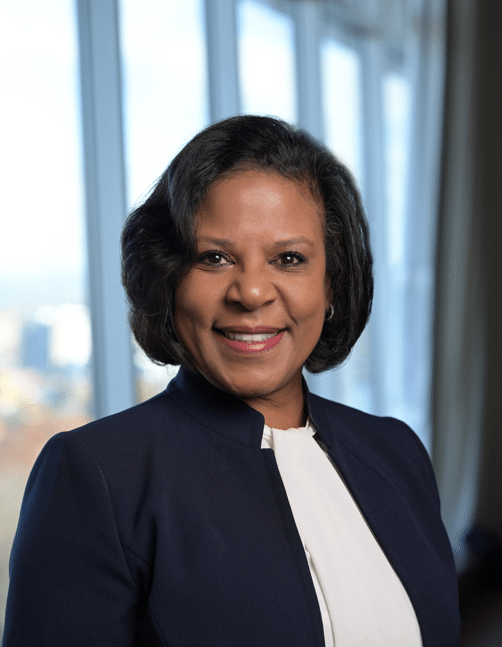 College of Business recognizes outstanding alumni, Helena Duncan '91 and Adam Finesilver '06
Two AUM alums were recently recognized with top honors as part of the College of Business Honors Day program.
Helena Duncan and Adam Finesilver each received an outstanding alumni award for their contributions to their fields and community.
Duncan, who received the Outstanding Alumna Award, began her professional career in finance and banking as a teller at SouthTrust Bank while in school. In 1994, she became executive vice president of Colonial Bancgroup, Inc. in Montgomery. She has since held leadership positions at several Montgomery financial institutions including First Tuskegee Bank and Liberty Bank & Trust.
Duncan also opened American Legacy Mortgage in Montgomery, serving as owner and broker. She is a member of the Business Council of Alabama (BCA) and was named Yellowhammer '2022 Woman of Impact' for her influential role and contribution to business and the community. She has served as chairman of the Board for Saint James School, as board member for the Montgomery Chamber of Commerce, Child Protect, and Board of Controls Committee of 100. She currently serves as a board member for Dixie Electric Cooperative, YMCA, the Montgomery Committee of 100, and Synovus Bank.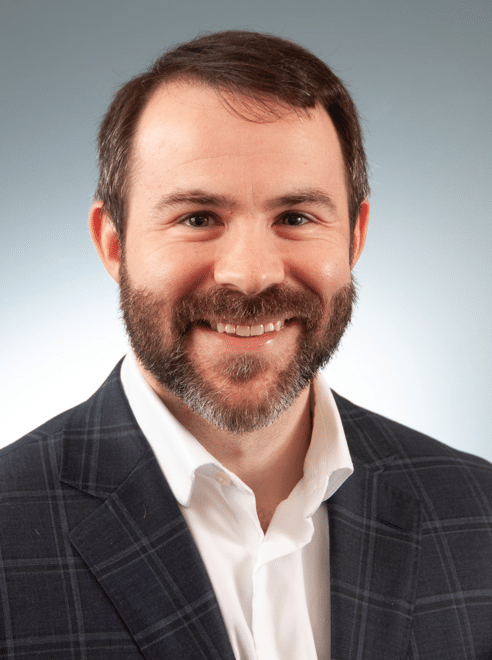 Finesilver, who earned the Outstanding Young Alumnus Award, is a certified public accountant with over 13 years of experience assisting clients with financial oversight and tax consulting. He is currently principal of Finesilver & Associates, where his expertise extends to tax planning for developers and investors in real estate as well as tax compliance.
After graduating Summa Cum Laude in accounting at AUM, he earned his master's degree in accounting from Auburn University. He is a past junior executive board member of the American Cancer Society and a former board member of the Fort Walton Beach Military Affairs Committee. He has also served as ambassador for the Alabama Society of Certified Public Accountants (ASCPA), the Montgomery Chamber of Commerce, and the Fort Walton Chamber of Commerce. He has earned various awards including the ASCPA Accounting Achievement Award.
Original article from Warhawk Weekly.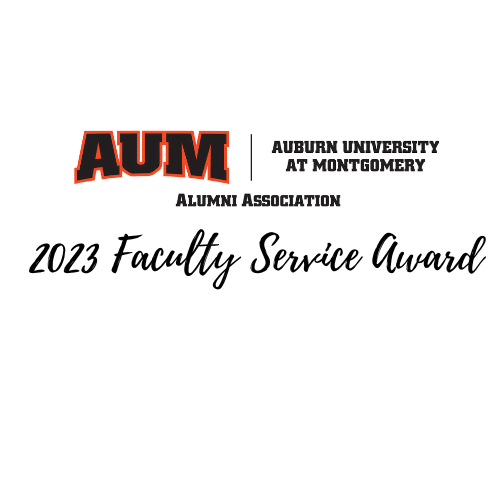 2023 Faculty Service Award nominations open
The Auburn University at Montgomery Alumni Association sponsors a Faculty Service Award to recognize outstanding AUM faculty and nominations are now open. To be eligible for this honor, faculty must have five or more years of full-time service at AUM. This honor will be conferred during the fall semester and the recipient will receive $1,000 from the Alumni Association.
Nominations by AUM faculty, staff, students, alumni and friends must be submitted or postmarked by September 29, 2023.  Nomination letters should be no more than two pages in length, and should emphasize teaching excellence as well as a strong record of service to the university and community.  A vita may be attached, if available.  Send nomination letters via email to: Alumni Association Awards Committee at [email protected]
Questions? Contact the AUM Alumni Association at 334-244-3369 or [email protected]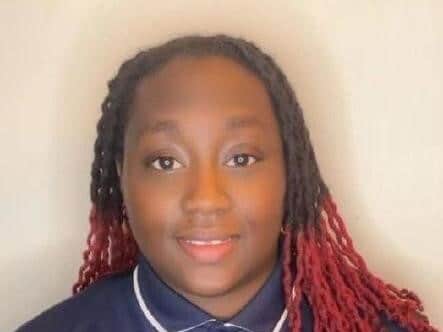 Kenyotta Smith '14 brings big goals as Calhoun head basketball coach
The Calhoun School's newest girls varsity basketball head coach, Kenyotta Smith, has big goals for this year's season. Transitioning from assistant coach this past year to now head coach, Smith said she is ready to get on the court, be competitive, and win games.
"She is very energetic! The kids and players relate to her, and they will be able to do a lot of good things this year because of the energy she has to share," said Coach Nickles Rankins, the athletic director for the Lowndes County Public Schools. Smith's love for basketball began at a very young age, leading her to play on a team in middle school, high school, and college. Born and raised in Coosada, Alabama, Smith attended Stanhope Elmore High School in Millbrook. She went on to attend Darton College, Tuskegee University, and graduated from Auburn University at Montgomery with a Bachelors in Sports Leadership.
The coach said the Houston Comets' players Cynthia Cooper, Sheryl Swoopes, and Tina Thompson were big role models for her growing up, along with a few high school and college basketball coaches that treated her with care, kindness, and made sure she was taken care of on and off of the court. Smith's own desire to be a coach was inspired by seeing her younger sister fall in love with the sport. This aspiration to help others grow in passion and skill in basketball, along with Smith's love of children, led her to accept a position as physical education assistant at Wetumpka Middle School in 2021."Transitioning from Wetumpka Middle School to The Calhoun School was a culture shock at first, as coaching middle school girls and high school girls is very different," described Smith. "But after the first few weeks, I felt like I was where I was supposed to be. The varsity girls, the other coaches, and the administration were so welcoming and helped me feel I was at home there."  In her new role, Smith will teach history for the 9th and 10th grade.  Last year she taught English. Smith said she enjoys teaching, and is ready to have fun with her classes. The other teachers are very supportive, Smith noted, and help her navigate the new classes. Smith expressed appreciation for their dedication and assistance.   As a teacher and coach Smith relies on her ability to relate with the students and build strong bonds so they can trust her to guide them in the sport, and in life. She wants them to know that she cares about them and will do anything she can to help them. "Even though she is new to teaching, she has a passion for the game and a love for the students; they are drawn to her," said Mr. Nicholas Townsend, principal of The Calhoun School. "Her willingness to learn from those around her, and her humbleness to accept criticism is what we were looking for. She has the students on her side, and that's a big thing."
Smith has an ambitious outlook for the girls varsity team this year."The first goal is to get the girls in shape," shared Smith, "the second goal is hitting the books and their schoolwork, the third goal is winning as many games as they can. Then it's on to winning the area championship, then sub-regionals, regionals, and eventually state. But the ultimate goal is to be better than we were last year."  Smith said she is grateful to The Calhoun School and the Lowndes community for trusting her with this opportunity and for believing in her as a coach. She hopes the community will come out and support the varsity girls basketball games, and knows it means so much to the girls when they do. "I'm ready, and looking forward to a great year. Go Tigers!" she said.
Original article from Lowndes Signal.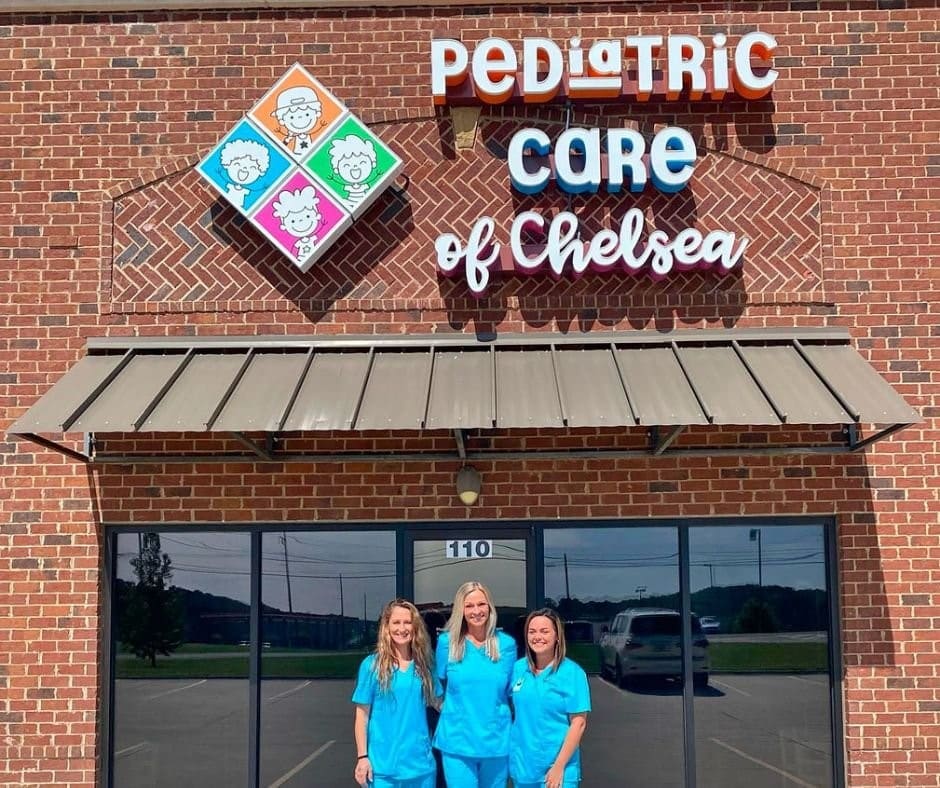 New pediatric clinic opens in Chelsea owned by Stephanie Varner '97
Chelsea parents now have a new option for their children's healthcare needs.
Pediatric Care of Chelsea, a new primary pediatric practice located on U.S. 280 near Publix Supermarket, opened its doors on May 8 and is already establishing itself as a valuable community resource.
Owned and operated by Stephanie Varner, a Chelsea resident and certified pediatric nurse practitioner with more than 20 years of experience in pediatrics, the practice offers comprehensive medical care for newborns to age 21. Varner said in the short time since opening, the clinic has been busy seeing patients for everything from routine screenings to urgent care needs.
"We're definitely getting a lot of great response from the community, and I feel really blessed to have that," Varner said. "It's going very well. We're getting a lot of referrals and patients are transferring in."
"Usually, the summer is a little more of a lull time, with families on vacation and kids out for the summer, but we're seeing a variety of things," she said.
Originally from Wetumpka, Varner earned her Bachelor of Science in Nursing at Auburn University at Montgomery in 1997. She obtained a Master of Science in Nursing from the University of South Alabama in Mobile in 2001, the same year she began practicing.
She spent the better part of a decade in Florida, living and working in Panama City Beach, Ocala and Jacksonville. Varner relocated to Chelsea in 2020, a community she said she has come to view as her adopted hometown. Varner considers pediatrics her calling and decided to open her clinic in her community since, despite its recent growth, there were few pediatric care options in the area.
"Pediatrics has always been a huge interest of mine. I've always felt drawn and led to what is pretty much my life's calling to serve the pediatric population," she said. "There is never a dull day and you're entertained 24/7."
Joining Varner at Pediatric Care of Chelsea is Dr. Edward Daugherty, a doctor of osteopathic medicine with more than 20 years of experience as a physician in the area. "Dr. Daugherty is very well-known in the Chelsea community," Varner said. "He has been established here for decades… he has extensive experience in emergency medicine, primary care and sports medicine. He earned a doctorate in exercise physiology, with a minor in cardiac rehabilitation, from West Virginia University in 1986, and he currently serves as an oral examiner for the AAPS emergency medicine board examinations."
Original article from 280 Living.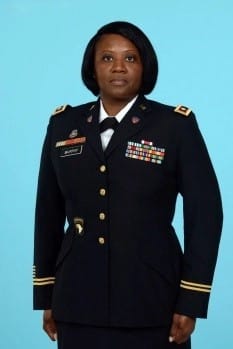 Tawanda Murphy '01, '05 promoted to U.S. Army Lieutenant Colonel
Hayneville native Tawanda N. Murphy was recently promoted to the rank of Lieutenant Colonel. Lieutenant Colonel (LTC) Murphy is a 1992 graduate of Calhoun High School where she was involved in many extra-curricular activities including student government and sports. She furthered her education and earned both her bachelor's and master's degrees and graduated from Auburn University at Montgomery in 2001 and 2005.
Murphy is a prior enlisted personnel and received a direct commission through the Army Reserve in 2006.  She reported to U. S. Southern Command in May 2021 and currently serves as the Intelligence Joint Reserve Affairs and Management Officer.
LTC Murphy's numerous assignments include: Human Resources Management/Operations Officer, U.S. Army Human Resources Command, Evaluations, Selections, and Promotions Division, Ft. Knox, Kentucky; Senior Human Resources Officer (G-1), 84th Training Command, Ft. Knox;  Commanding General Executive Officer, Army Reserve Sustainment Command, Birmingham; Deputy Secretary of the Joint Staff (CJTF), Army Central, Camp Arifjan, Kuwait; General Officer Liaison, U.S. Army Human Resources Command, Casualty and Mortuary Affairs Division, Ft. Knox; Mortuary/Casualty Case Manager, U.S. Army Human Resources, Casualty and Mortuary Affairs Division, Ft. Knox; Operations Officer, 97th Training Brigade (ILE), Ft. Sheridan, Illinois; Battalion S-1, 2nd Battalion, 356th Regiment (Logistical Support), Ft. Carson, Colorado; Military Personnel Officer, Garrison, Ft. Hunter Liggett, California; Battalion S-1, Reserve Training Center-West, Ft. Hunter Liggett, California; and Executive Officer, Charlie Company, 3rd Battalion, 485th Regiment (BCT/IN OSUT), Ft. Benning, Georgia.
LTC Murphy completed two operational deployments as a Paralegal NCOIC, 926th Engineer Brigade, Mosul, Iraq (Operation Iraqi Freedom) and the Deputy Secretary of the Joint Staff, Army Central, Camp Arifjan, Kuwait (Combined Joint Task Force).  She earned numerous awards and decorations including the Meritorious Service Medal, Joint Service Commendation Medal, Army Commendation Medal, and Army Achievement Medal, and others.
Original article from Lowndes Signal.
Save the Date: 2023 African American Alumni Reception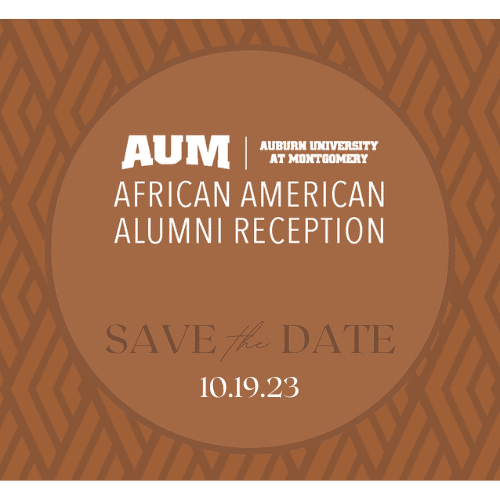 Thursday, October 19, 2023 from 5:30 to 8:00pm.
Invitation and details to follow.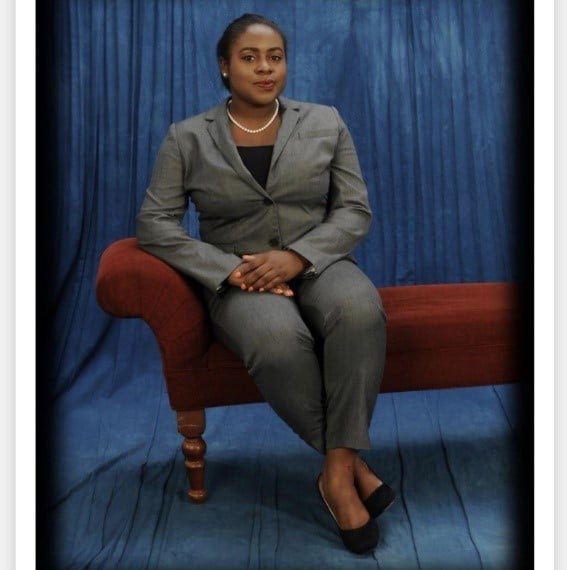 2022-23 awards presented during Lincoln Memorial University Law commencement, including award presented to Kendal Walker '19
Lincoln Memorial University Duncan School of Law Vice President and Dean Matthew R. Lyon presented the 2022-23 Lincoln Lawyer Awards for leadership, character, and service to graduates Geran Minor, Kendal Walker, and Sonsirez Robles during the LMU Law Commencement ceremony on May 11.  "For the last several years, the law school faculty and staff have selected three graduating students to receive Lincoln Lawyer Awards. The Lincoln Lawyer awards are presented to three graduates who best demonstrate Abraham Lincoln's ability to withstand adversity and move forward in the face of frustration – to be a strong leader yet listen to different points of view, to acknowledge errors and learn from them, and to share the credit for success and the blame for failure," said Dean Lyon. "These three students have certainly lived up to President Lincoln's example during their time at LMU Law."
The Lincoln Lawyer Award for Character was awarded to Kendal Walker of Madison, Alabama. Walker received her B.S. degree from Auburn University at Montgomery. Walker has been a student leader in her three years at LMU. She has served as President of the Black Law Students Association; Treasurer of the Women of the Law Society; Competition Chair and competitor for the Mock Trial Program; and as a member of the Watson, Jr. Chapter of Phi Alpha Delta.
"Kendal approaches every situation with grace. Like the rest of her classmates, there have been times in law school when Kendal has faced adversity, experienced hard times, or just had a bad day," said Dean Lyon. "When these less-than-ideal circumstances have presented themselves, Kendal always takes the high road. She lifts others up and shows endless compassion and concern for all those around her."
Original article from Middlesboro News.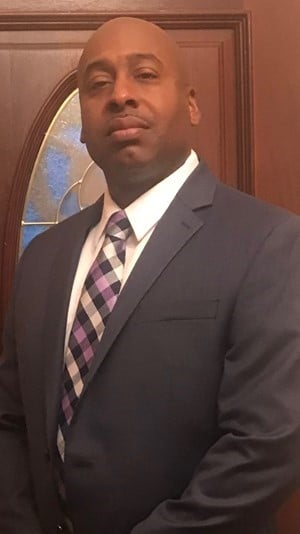 From Superintendent to National Guard - Jason Burroughs '06 begins new chapter
Lowndes County Public Schools Superintendent Jason Burroughs will retire at the end of June after 27 years in the educational system. The veteran educator is closing this chapter of his life, but said he is also starting a new one with the Alabama Air National Guard.   Burroughs is a Grove Hill native and attended Jeff Davis High School in Montgomery. He received his bachelors and master's degrees in science in elementary education and his Administration Certification from Alabama State University. Burroughs received his Educational Specialist Certification from Auburn University at Montgomery in 2006.
Burroughs' 27 years in the educational system began at Russell Elementary School in Hayneville where he taught for five years. He was then principal of Fort Deposit Elementary School for three years, the education specialist of Lowndes County Schools for two years, the assistant superintendent for Lowndes County for 12 years, and superintendent for Lowndes County Public Schools for the last five years.
"When I was at Alabama State my fraternity, Alpha Phi Alpha, hosted a tutoring program," said Burroughs. "I was undecided in my major, but after spending time with the kids from the program and seeing their excitement, I felt very fulfilled and knew that I wanted to be a teacher."
Burroughs said it has been an honor to serve the Lowndes County schools and children. Some of the accomplishments Burroughs achieved during his time as superintendent include: The Lowndes County Schools removal from the Alabama Department of Education's "failing schools list", instating the Modern Manufacturing Program for career tech students, establishing a Lowndes County Jobs for Alabama Graduates (JAG) program, Certification programs for medical lobotomy, EKG, and medical assistant training, creating a new middle school football team and a female volleyball team. Burroughs said there is an increase in participants in each program and he's confident they will continue after he retires.
He leaves the Lowndes County schools system in good hands with upcoming Interim Superintendent Ms. Samita Jeter. Jeter said she and Burroughs attended college together at Alabama State and that he has truly been her friend. "He is an awesome leader, and a good and faithful servant," said Jeter. "Mr. Burroughs should retire with his head held high knowing he did a wonderful job as superintendent."
For the last 31 years, Burroughs has served in the Alabama Air National Guard meeting for drill two weeks a year. He is now transitioning to an active duty position and will be serving the guard full time. When he is not working with the National Guard, Burroughs plans to spend time with his family, and enjoy fishing and hunting more.
Upon retirement, Burroughs plans to step back and let the new school administration pave their own path, but in the future, he looks forward to returning for visits and will always be available as a mentor for the new superintendent.   "Lowndes County Schools has been a home away from home," said Burroughs. "I have thoroughly enjoyed my time spent here, and I hope that I was able to reach the children and make an impact on their lives. I want to thank the community for their support these many years. I have truly been blessed."
Original article from Lowndes Signal.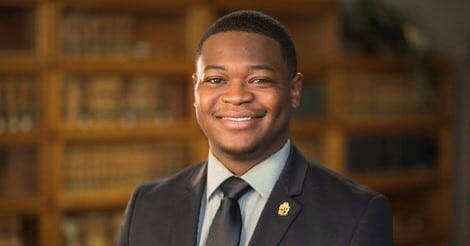 Talladega Mayor Timothy L. Ragland '17 Joins Youth Advocate Programs (YAP), Inc. as National Director of Policy and Governmental Affairs
Mayor Timothy L. Ragland has joined Youth Advocate Programs (YAP), Inc. as National Director of Policy and Governmental Affairs. The remote position will enable Mayor Ragland to be Talladega-based as he continues his mayoral duties.
Founded in 1975, YAP is a national nonprofit with offices in Alabama and 34 other states and the District of Columbia. The organization partners with youth justice, child welfare, behavioral health, public safety, and other systems to provide community-based services that provide more effective, economical, and equitable alternatives to youth incarceration and residential care and keep neighborhoods safer.
As National Director of Policy and Governmental Affairs, Mayor Ragland will help strengthen YAP's position as an informed resource for bipartisan efforts to bring communities innovative, evidence-informed family-centered youth justice, child welfare, adult re-entry, behavioral health, and neighborhood safety services. YAP's unique wraparound services model relies on neighborhood-based staff who work with youth and families in their homes, schools, and neighborhood sites. Community-based YAP staff empower program participants by connecting them to accessible tools to improve their economic, educational, and emotional wellbeing.
John Jay College of Criminal Justice research found 86 % of YAP's youth justice participants remain arrest free, and six – 12 months after completing the program, nearly 90 % of the youth still lived in their communities with less than 5 % of participants in secure placement.
Mayor Ragland became Talladega's first African American mayor and youngest in the last century in a history-making runoff election on November 4, 2019. A native of Talladega, he is a graduate of Faulkner University's Thomas Goode Jones School of Law, Auburn University at Montgomery in 2017, and Marion Military Institute. Mayor Ragland received an honorable discharge from the United States Army Reserve after eight years of service. Representing the city during and post-pandemic, Mayor Ragland has advanced a community-centered plan that prioritizes social services that support education and workforce development. He serves as a member of the African American Mayors Association, Mayors Against Illegal Guns, Cities United, the Mayors' Alliance to End Childhood Hunger, and NewDEAL Leaders. Mayor Ragland is a member of Alpha Phi Alpha Fraternity, Inc.
Original article from YAP, Inc.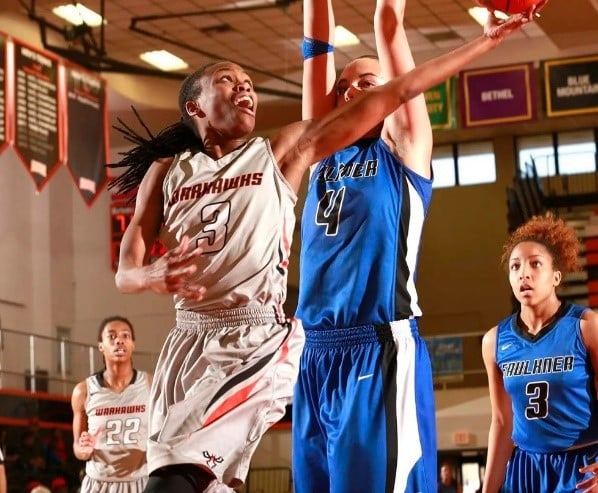 Charles Henderson High School hires former National Player of the Year Jatoria Carter '21
New Charles Henderson High School Girls' Basketball Coach LaKenya Knight '98 has brought one of her assistants, Jatoria Carter, on board to serve as an assistant at CHHS.  Carter has spent her entire coaching career as an assistant – since 2016 – under Knight and will continue in that role at Charles Henderson. "I enjoyed coaching the boys' team and when she said that she was taking this job, I decided I wanted to come down and try to help continue the tradition of going to state," Carter said of coming to CHHS. "I want to give my all and help these girls get to the next level and pull their potential out, as well."
While Carter is a young coach, she brings a plethora of knowledge and experience with her, as well. Carter played for Knight at Jeff Davis in the late 2000s, earning 5A-6A Metro Player of the Year, All-State and 6A Central Region MVP honors. She finished her high school career with more than 1,000 points, 400 rebounds and 200 steals.  Carter continued her basketball career at Northwest Florida State College, averaging 6.7 points, 2.2 rebounds, 2.1 assists and 1.9 steals per game as a sophomore. She then transferred to Auburn University at Montgomery. Despite suffering a significant knee injury in her very first game, Carter went on to become one of the most prolific players in AUM history.  She returned to the court in 2014 and earned NAIA All-American Honorable Mention along with winning SSAC Newcomer of the Year and First-Team All-SSAC honors. She ranked second in the entire NAIA in steals and 24th in assists, averaging 13.1 points, 3.9 rebounds, 4.1 assist and 3.4 steals per game.   As a senior, Carter earned First-Team NAIA All-America, First-Team All-SSAC, SSAC Player of the Year, SSAC Defensive Player of the Year and NAIA National Player of the Year honors as she averaged 20.8 points, 3.8 steals and 5.1 assists per game. Her 168 steals that season shattered the previous school record and her 168 assists also ranks in the Top 10, alongside current CHHS Head Coach LaKenya Knight '98. Carter's career at AUM was so dominant that she was selected as the AUM Player of the Decade.
Carter, a Montgomery native, returned to her alma mater after graduating from AUM and served as an assistant coach on the boys' basketball team under her former coach, Knight. "She means a lot to me," Carter said of Knight. "She's a mentor. She helped me become a better player and a better person. I'm very thankful to have her in my life and appreciative of her for taking me under her wing and guiding me through life on and off the court with basketball, with coaching and just becoming a better person."   The heights that Carter reached during her playing days are what many high school players aspire to and she hopes to be able to help many of CHHS' players reach those heights.  "I've already started working with them a little more right now and just trying to give them my all, so they know what it takes to be a great athlete," she said.  Carter knows of the history of the CHHS Lady Trojans program and wants to help continue its success.  "The No. 1 thing is we want to compete," she emphasized. "Obviously, we want to win a state championship but for me, competing and continuing to develop these girls and getting after it every day is the main thing."
LaKenya Knight earned her Bachelor of Science in Education with a major in Physical Education from AUM in 1998 and her Master of Education in Physical Education from AUM in 2005. Jatoria Carter earned her Bachelor of Science in Education with a major in Kinesiology from AUM in 2021.
Original article from Troy Messenger.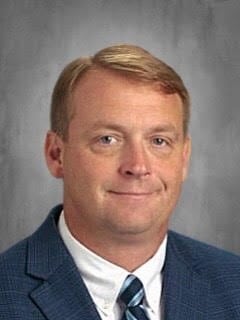 Autauga County Board of Education welcomes Lyman Woodfin '07 as new school superintendent
Lyman Woodfin has officially become the Autauga County school superintendent following a recent board meeting.
Woodfin was appointed pending favorable contract negotiations in a special-called board meeting less than two weeks ago following a search process that received unprecedented community input.
"We are very confident in our decision to appoint Mr. Woodfin as our next Superintendent," said Kim Crockett, chairperson for the Autauga County Board of Education. "We were all elected on the idea of restoring the educational excellence this district once held, and we are confident in his abilities to pull from our rich history while applying it to today's ever-changing educational landscape. We feel he is uniquely qualified to champion the priority that has guided us since we began this search process – the success of all our students, families, and employees."
Woodfin is a 17-year veteran of Autauga County Schools, having served as a classroom teacher, coach and school administrator. Following his 2000 graduation from Prattville High School, he earned a bachelor's degree in History from Huntingdon College in 2004 and a master's degree in Secondary Education from Auburn University at Montgomery in 2007. Mr. Woodfin was offered a teaching position at Marbury High School in 2005, where he taught Social Studies to multiple grade levels while also serving as a mentor teacher for at-risk seniors and head baseball coach.
Woodfin transitioned to an administrative role at Prattville High School when he completed his Instructional Leadership Certification from the University of West Alabama in 2016. As one of the school's assistant principals, he was responsible for day-to-day operations, including staff oversight and discipline for students in grades 11-12. In addition, he served as athletic director, where he successfully repaired key community relationships, hired five new head coaches and grew the athletics budget with new donors while simultaneously implementing budget management practices for all sports.
Most recently, Woodfin was the Marbury High School principal, serving the 560-student school since 2018. During his tenure, he was credited with overhauling the curriculum offerings to meet all students' educational needs, including adding new vocational classes in broadcasting, business, agriculture, and construction. He championed many facility and infrastructure improvements by completing the school's fieldhouse, adding an Agriculture wing, replacing all outdated technology and increasing the school's general fund by more than tenfold.
"I am honored to have the opportunity to lead my hometown school system," said Lyman Woodfin, Autauga County Schools' new Superintendent. "I appreciate the board's confidence in my abilities and the overwhelming community support I have received since being named a finalist for the position. I know there is a great deal of work in front of us, but I have no doubt we will accomplish whatever we set out to do collectively and for the benefit of all students. I look forward to working alongside the best educators, administrators, students, and families."
Original article from WAKA.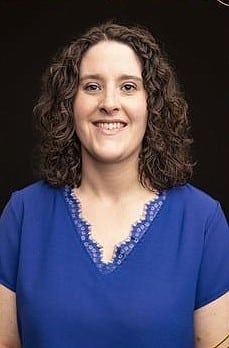 Sarah Ford '18 hired as assistant coach for Lady Mulerider Volleyball
Southern Arkansas Volleyball second-year head coach Alli O'Banion has announced the hiring of Sarah Ford to the role of assistant coach, effective immediately. Ford fills a vacancy as the program's full-time assistant coach following the departure of Brook Conley who exits the program to pursue other professional opportunities.
Ford comes to Magnolia from NCAA Division III Millsaps College (MC) where she served as an assistant coach for the Majors Volleyball program since 2019. During that time, Ford helped lead MC to 38 wins, saw 11 players garner All-Southern Athletic Association honors and she assisted the program in on-court coaching, player development, and day-to-day operations which included recruiting, practice planning and travel coordination. Ford also served as the program's Academic Coordinator which resulted in the Majors earning USMC/AVCA Team Academic honors all three years of her being in the position.
Prior to her time at Millsaps, Ford served as the Executive Assistant to the President for the Birmingham Iron of the Alliance of American Football (AAF). Ford managed budgets and expenses related to the office and helped managed meetings, fundraisers and press conferences for the franchise's key executives and had a role in the creation of the Iron Kids Health Initiative directed at youth throughout Birmingham to encourage them to become more active and get involved in sports.
Additionally, Ford has assisted with the Special Olympics of Alabama Volleyball Tournament and served as the site coordinator for the annual Mississippi Volleyball All-Star Game. She also worked as the Head Graduate Assistant in Auburn University at Montgomery's Human Performance Lab where she was honored as the Kinesiology's Department Most Outstanding Student in Sport Management following her graduation and completion of coursework, which included scheduling and administering stress tests, body fat testing, Vo2 max tests, and bone density scans.
Collegiately, Ford played in 449 of 489 sets over a four-year career as a setter and opposite hitter at Faulkner University in Montgomery, Alabama, where she produced 436 kills, 637 assists, 388 digs and 123 blocks.
Ford's coaching career began with the Capital City Juniors Volleyball Club where she was both an assistant coach and head coach for various ages from 2012-2016. While there, she was responsible for developing practice and conditioning plans for her teams, choosing tournaments for team participation as well as facilitating camps and lessons for girls ages 5-18.
Ford earned a Bachelor of Science in Sport Management from Faulkner University in April of 2016 and received her Master of Education in Sport Management from Auburn University at Montgomery in May 2018.
These 18 Montgomery public schools have new principals: 15 are AUM alumni
Kimberly Copeland '05 – Baldwin Arts and Academics Magnet School. She earned her Bachelor of Arts in Communication from AUM in 2005.
April Scott '11 – Brewbaker Intermediate School. She received her Master of Education in Elementary Education from AUM in 2011.
Natasha Starr '15 – Brewbaker Middle School. She received her Education Specialist degree in Instructional Leadership from AUM in 2015.
Tiffany Scissum '11 – Brewbaker Primary School. She received her Education Specialist degree in Educational Leadership from AUM in 2011.
Jason Norred '98, '02, '07 – Brewbaker Technology Magnet High School. He received his Bachelor of Science in Education in Physical Education in from AUM in 1998, his Master of Education in Pre-Secondary Education from AUM in 2002, and his Educational Specialist degree in Physical Education from AUM in 2007.
Sylvia Goshton '00 – Johnnie Carr Middle School. She received her Bachelor of Science in Education in Secondary Education Mathematics from AUM in 2000.
Angela Sampson '12 – Carver Elementary and Arts Magnet School. She received her Educational Specialist degree from AUM in 2012.
Cynthia Tucker '01 – Sidney Lanier High School. She received her Educational Specialist degree from AUM in 2001.
Tavien Feaster '03 – McIntyre Comprehensive Academy. He received his Bachelor of Science in Education in Physical Education from AUM in 2003.
Ken Britford '03 – Montgomery Preparatory Academy for Career Technologies. He received his Master of Education in Educational Leadership from AUM in 2003.
Jasmine Deese '15 – Pintlala Elementary School. She received her Bachelor of Science in Education in Elementary Education from AUM in 2015.
Victor Davis '17 – Southlawn Middle School. He received his Master of Education in Instructional Leadership from AUM in 2017.
Nykeya Jackson '10 – Vaughn Road Elementary School. She received her Educational Specialist degree in Educational Leadership from AUM in 2010.
Class Notes
Stacey Little '04
Stacey Little, founder of the Southern Bite, appeared on Guy's Grocery Games on the Food Network. Stacey's episode aired in June and is available to watch on the Food Network's website and app. Stacey received his Bachelor of Arts in Liberal Arts and Social Sciences with a major in Communication from AUM in 2004.
Caitlin Eiland '19
Caitlin Eiland has been named the Alumni Associate at The Montgomery Academy. She spent a year as an AMERICORPS VISTA. Caitlin then worked as the Director of Students Ministries at First United Methodist Church Montgomery and Asbury United Methodist Church in Birmingham. She received her Bachelor of Arts in Political Science from AUM in 2019.
Barry Loyal '95
Bullock County High School football team has welcomed Assistant Head Coach and Offensive Coordinator Barry Loyal. Coach Loyal has been involved in teaching and coaching for over 30 years. He has been Pike Road's Offensive Coordinator/QB's coach for the last three years. Coach Loyal was the Offensive Coach for the 2021 AHSAA 5A State Championship team. He received his Bachelor of Science in Education in Pre-Secondary Education from AUM in 1995.
Tony George '20
Tony George appears on Season 2, Episode 3 of The Summer I Turned Pretty on Amazon Prime. He received his Bachelor of Arts in Communication from AUM in 2020.