December 2022 Alumni Newsletter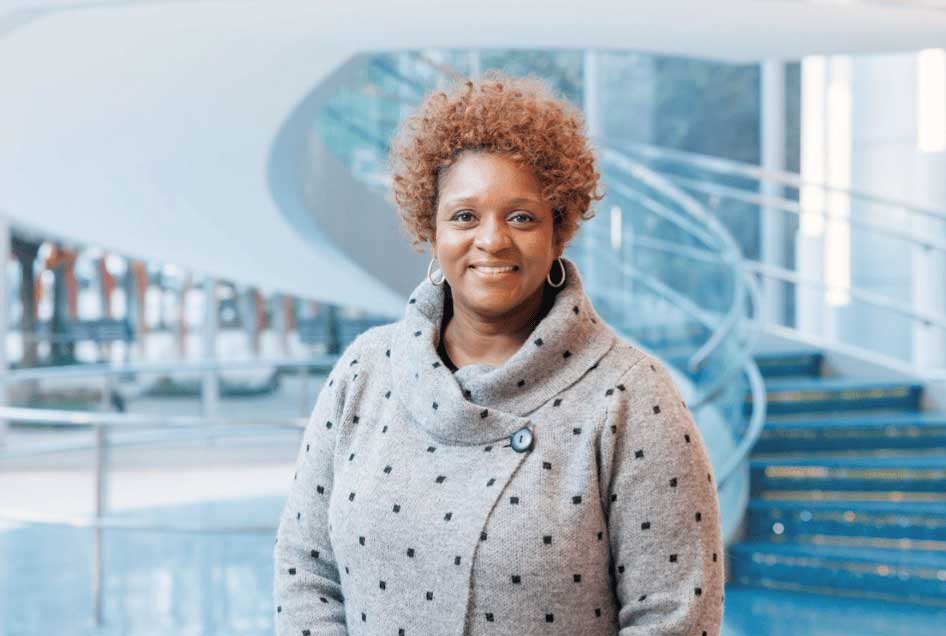 Delicia Mason '96: The Passion of a Chief Nursing Officer at Children's of Alabama
While attending Auburn University at Montgomery (AUM), Delicia Mason did her clinicals at Children's of Alabama and knew that the facility was the only place she wanted to work. "I didn't want to be at any hospital other than Children's. That's just where my passion is—with pediatrics," she said. Not only did she get a chance to work at the hospital, but in July she was named vice president and the Chief Nursing Officer (CNO) at Children's of Alabama. "I'm so very excited to be able to lead such a fantastic group of nurses here at Children's of Alabama (COA), and I'm so excited about where we're going," said Mason. Being the CNO "pulls in all responsibility for nurses here at Children's of Alabama," she added. "We're rebuilding our employee pool, our nursing pool, and even outside of nursing as an organization. … [We're] in this period of intentional focus on staff, not just with self-care for our leaders but what do we do as an organization to really support them."
Her career at Children's for the past 24 years was the perfect fit because of her work in pediatrics and caring for children. "It's just different. It's fun. It's the innocence of what [children] bring every day, how they can reenergize you, how they can build you up even when they may not be feeling the best. That is very unique to pediatrics. … [Children's] is always centered on kids, and it's just a fun place to work." It's not uncommon to see superheroes walking down the hallway, Mason said, and they sometimes are a source of strength for the kids. "There are occasions when we have superhero characters dressed and available in areas to visit with patients and their families. … Those are the things we miss over time as we grow into adults. … You lose that kind of innocence and that general sense of what it feels like to be a child."
Focus
Mason was born and raised in Montgomery, Alabama, alongside one older and two younger siblings. She attended George Washington Carver High School, where she was part of the marching band. "I played the clarinet," said Mason, adding that she chose the instrument because "the keys fascinated me and seemed challenging to maneuver. I thought it would be fun to give it a try. In addition, one of my aunts played the clarinet, and I would sit and listen to her rehearse when spending time at my grandparents' house during the summer months." After graduating from high school in 1991, Mason attended Alabama Agriculture and Mechanical University (AAMU) in Huntsville, Alabama, for one year. "I had a lot of fun during my freshman year at [AAMU]. My parents thought I was having a little too much fun," she said. While at AAMU, Mason played in the clarinet section for the Marching Maroon and White Band. She acknowledges that her focus was not where it needed to be, so she returned home and transferred to AUM, where she earned a bachelor's degree in nursing in 1996. She practiced at Montgomery Regional Hospital (now LewisGale Hospital Montgomery) and Baptist Medical Center South before moving to Birmingham.
Asked what inspired her to become a nurse, Mason replied, "My dad, [Jessie Posey], because my original plan included becoming a pediatrician. After my first year at [AAMU], he really talked about nursing and said he thought it would be great for me, so I gave it a shot. When it comes to her career path, Mason credits her dad, who retired from Alagasco (now Spire), "who was there to support me throughout the time," she said. "He reinforced the importance of hard work and the importance of being an independent adult. [My siblings and I] would consistently hear this message growing up," Mason added. "He helped me believe I could achieve anything and that anything is possible. His support is never-ending. And although there were times I thought he was a little tough on us, I appreciate every life lesson he took the time to share with my siblings and me."
Move to The Magic City
Mason moved to Birmingham in 1998 when her husband's job relocated. "I stayed [in Montgomery for most] of my life until I moved and [joined] Children's of Alabama. … During that time, [COA] had a hiring freeze, so it took me about three months to get an interview for a job," she said, adding that she started at Children's in 1998, when she accepted a job in the pediatric intensive care unit (PICU), where she worked for about 16 years. "I started out as a bedside nurse, moved into subbing in and handling some charge nurse responsibilities, and then transitioned into being a nursing unit educator responsible for onboarding new nurses and overseeing the orientation period to ensure quality learning about the PICU." Mason held that position for several years before earning a master's degree in Nursing Health Systems Administration from the University of Alabama at Birmingham (UAB) in 2014. "Then I moved on to focus more on nursing quality work, [looking] at how we can provide optimal patient outcomes," she said. "[I did that] for about a year, then I decided to take the leap into administration." Mason took a nursing division director position, which involved being accountable for all of the inpatient acute-care floors and acute-care units, as well as the emergency department and dialysis facility. In June 2021, she was promoted to the role of vice president of nursing operations, which incorporated all of the inpatient areas; all of the hospital's division directors report to her.
Stepping Up
 Asked what prompted her decision to transition into administration after working with children for so long, Mason said, "It wasn't really until I completed my master's studies, which really made me start thinking seriously about administration. It just opened my world. [The UAB Master's in Nursing Health Systems Administration] program really enlightened me to the different side of nursing in reference to the decision making, the strategy piece of it, and how to transfer that over to complement and help build and support frontline teams." After completing that program, Mason was able to accomplish her goals with the help of mentors. "I think it's very important to have a mentor, especially when you're heading into uncharted territories you are not familiar with." Mason is married to Robert, and they have seven children: Terrence, 36; LaDarius, 30; Marquise, 29; Jackie, 25; Sydney, 17; Kelia, 16; and Paris, 15. One of her daughters, Sydney, plans to major in nursing with a minor in theater: "She wants to be a cardiac nurse," Mason said.
In the upcoming months, Mason said the staff plans to focus more on community outreach. "We provide education about asthma and a plethora of other things," she said. "We also understand that meeting people where they are sometimes means being visible and present in those different communities, [which] increases access to health care. Even though some patients may not be able to physically get to Children's of Alabama, we're changing that perspective and going to where they are." Nursing shortages have always been a concern in the medical community, and even more so during the COVID-19 pandemic. That has not gotten in the way of care at Children's, though, Mason said. "We experienced consistent state of shortages for nurses even before [the pandemic], but COVID-19 magnified the need for nurses, and [Children's of Alabama] has not been exempt from that. We are in a transforming era of nursing. Mindfulness of the profession is changing, but the passion for why we do what we do as nurses has not deviated. We have professionals who work tirelessly to serve the needs of our patients."
Original article here.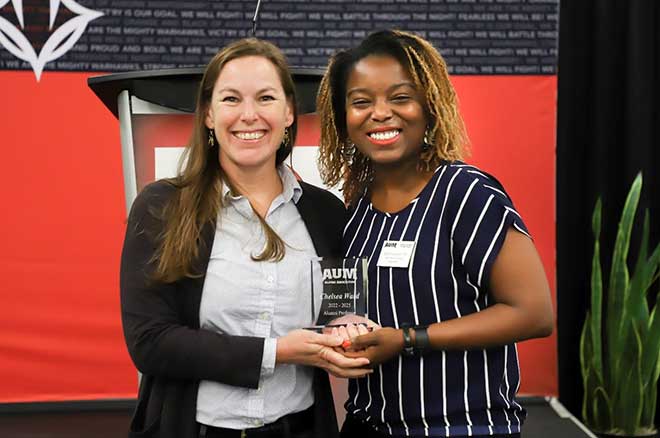 Dr. Chelsea Ward honored with 2022-2025 Alumni Professorship Award
The Alumni Association sponsors an Alumni Professorship to recognize outstanding Auburn University at Montgomery faculty who best exemplify excellence in teaching, research, scholarly and creative accomplishments and service. Department Chair and Professor of Biology & Environmental Science, Dr. Chelsea Ward was recently recognized at the Chancellor's Convocation in early November as the latest of these outstanding educators.
Current AUM faculty members who have at least 10 years of full-time service at AUM are eligible for this honor. Alumni Professorship recipients will serve a three-year, non-renewable term and receive an annual salary supplement of $2,500.
Dr. Ward has a strong record of publication and research. While at AUM, 14 peer reviewed publications bear her name. She was a Faculty Senate Representative for more than six years and char of the Undergraduate Research Committee for more than nine. She has served on numerous committees and since 2014, she has been Chair of the Department of Biology and Environmental Science where she supervises 17 full-time faculty, three lab coordinators and oversees 350+ undergraduate majors. Dr. Ward is often used as the example of the ideal faculty member at AUM. She wants to see her students, her peers, and the university succeed.
Dr. Ward earned a Bachelor of Science with Honors in Marine Biology from Florida Institute of Technology in 1998, and a PhD in Biology from Auburn University in 2005.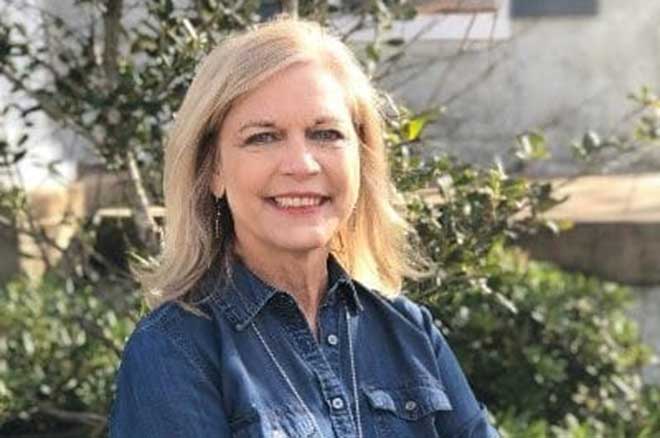 Community Hero Jannah Bailey '83 wants everyone to do something, give something
Jannah Bailey tells people to give one hour of their time and $12 to their community. If everyone did, she said, the community would be a lot better. Bailey contributes a lot more than that. Before an interview at Hilltop Public House, Bailey was working with the owner to set up drives and community functions. Bailey, the new CEO and president of River Region United Way, is finishing out her time as a school board member, was the executive director of Child Protect for over 20 years and has been a Rotary Club member. Bailey is also the Montgomery Advertiser's Community Hero for the month of September. A person who inspires others to give as much back to the community as she does, Bailey's passion is felt by everyone who has met her. "She cares about the people here," James Hill, who has known Bailey since college, said. "She obviously cares about this community. And, she's worked tirelessly for a long time to make lives better for people in the River Region." Bailey did "not grow up with a lot," but her grandmother encouraged her to give back to the community from an early age. "I have an amazing grandmother – my maternal grandmother who has such a servant's heart – she didn't have a lot… she always had more to give than she had," Bailey said. "She just taught me the importance of giving back to the community. And I just always could. "We grew up with not a lot but I could always look at somebody else at school or other places that didn't have as much. I went to AUM and doing my internship I realized that there were a lot more poorer kids in Montgomery than I was." Those who have worked with Bailey make it clear that she has heart and commitment for the community. She especially has heart for the children of Montgomery. "When you have one of those clients come back to you, and they've graduated from high school and they've gone off to college and you hear, 'I'm doing this because of you, because of your agency and your team,' she said, "…I think that's what keeps you going, too. You know that that you matter to somebody else."
Rhea Ingram, current board chair of United Way, said that people should know that Bailey understands the community and performs the mission of United Way. "She not only talks the talk about the United Way, but she's walked the walk," Ingram said. "Her background is very similar to people who we serve for the United Way agencies, and so I think they really need to know that she is very empathetic – she understands." After receiving her degree in criminal justice from Auburn University at Montgomery in 1983, Jannah Bailey joined Child Protect, a Montgomery non-profit dedicated to helping children in abusive situations. "She'll give you the shirt off her back," said Kristin Byrd, now director of Child Protect. "She is very sensitive to people. She'll pick up people on the side of the road, which, you know, isn't always safe in my opinion." Bailey, despite working with some of the most harrowing situations, kept energy and hope within the organization. Years ago, when she was interning at a youth facility, she met a high school student who got in trouble for stealing a jacket. She then learned that he attended an affluent high school but grew up in an impoverished household without indoor plumbing or running water. In her mind, of course he stole a jacket. That experience began a career of trying to help Montgomery children. "And, and I think it was at that point that I realized that I was called, or I had a nudge on my heart that I needed to do more," Bailey said. Earlier this year, Bailey said that she intended to retire. Now, she's leading the River Region United Way. "So even in terms of retirement, all of her work primarily has been nonprofit, with a service to community and a desire to improve the lives of others," said Sheron Rose, who works with the Chamber of Commerce. "It's from the heart. Her passion is from the heart," Rose said. Bailey is someone who speaks up and gets involved when others don't – and she says that she cannot understand when others don't speak up. She's watched the city complain about the schools and wants to know if they have ever studied the school budget or been to a school board meeting. She can't tolerate others complaining without encouraging them to get involved. "We don't have good schools, and you know, well, that is your fault – it's our fault," Bailey said. "I was talking earlier about what if everybody in this community gives $12 to United Way to help with some of these resources? What if every single person in this community did something with the schools? Why don't you volunteer and go and help paint a room? Or why don't you do a fundraiser with your alumni class and buy desks for all the kids that need it?"
Mark Bunting, vice president of WSFA, serves on the board of Child Protect because Bailey gave him a tour. Before the tour even ended, he agreed to the position. "She knows everybody in Montgomery, and her whole sole purpose was to get out in the public and educate people about what Child Protect does and how important it is that we have these resources to help these children who are put in horrible situations," Bunting said. "And to do it for 21 years? I don't think I could do it for a year based on what you have to see on a regular basis." For Bailey, doing nothing is not an option. "I think just, for me, there's just not enough time in the day," she said. "But I learned this not too long ago: 75% of people in this country do not even give back an hour of their time a year. 75%," Bailey said. "And, so, I've been talking about that a lot lately, that just imagine a community where 100% of the people that live in that community donated one hour of their time a year."
Beyond that, Bailey is also finishing out her term on the school board, declining to run for re-election. As a member of the school board, Bailey drew attention for a video of her speaking about the ad valorum tax. In the video, she tells the board and attendees that her day started when she received a call that a little girl was being raped by her neighbor. Her teachers had responded to her growing despondence and poor behavior by sending her out into the hallway for months. Bailey said the district and the community was failing its children – especially the BIPOC children in Montgomery. "So that was a real crossroads for me, because a lot of people then were very supportive," said Bailey. "And really were like, 'OK, we've got to talk about this.' Because what we're doing in the schools is not fair. It's not." On the school board, Bailey has spoken up about the inequality in the school system. During superintendent interviews, Bailey took the morning shift and started the day by showing the candidates a magnet school and a traditional school. She wanted the candidates to be aware of the inequities within the system. Bailey does not like to talk about herself or her accomplishments. When she talks about her accomplishments, she naturally begins to speak about other people in her life who have helped. Going forward, she says that that is one of her major goals for working with United Way – to create partnerships across nonprofits in Montgomery so they can also help one another. "She's really got her staff assisting our community partner agencies with even their fundraisers," Ingram said. "That's what she's passionate about, is to bring everybody together to really address the needs that we have." "I would hope that they [the community] already know of her sincere concern and passion for kids, for families, for the community, for a strong educational program," said Rose.
Original article here.
Travel the world with the AUM Alumni Association in 2023!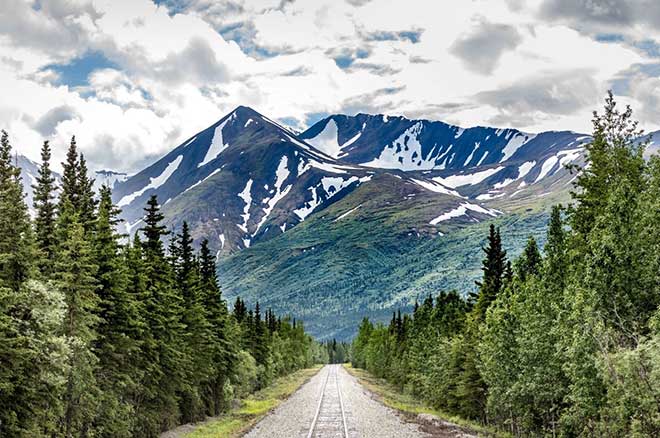 Alaska Discover Land & Cruise
May 24-June 4, 2023
Traverse the Pacific coast by land and sea aboard one of Holland America Cruise Lines' lovely ships on a breathtaking journey that takes you from Alaska to Vancouver, British Columbia. Cruise the Sternwheeler Discovery and encounter Alaska's diverse culture and rich history. Enjoy local dishes and a lively musical performance at the Denali Dinner Theater about the first brave men to summit Denali. Ride a luxury domed railcar from Denali to Talkeetna, soak in views of the incredible landscapes from glass-ceiling railcars and open-air observation platforms as guides provide expert commentary. Travel deep into Denali National Park for the best opportunities to view the region's wildlife. Cruise through Glacier Bay and the Inside Passage, taking in rugged natural wonders. Explore Alaska's gorgeous capital, Juneau. Visit Ketchikan, the "Salmon Capital of the World." This is Alaska as you always imagined.
For more information, contact Collette at 1-800-581-8942 and refer to booking #1126637.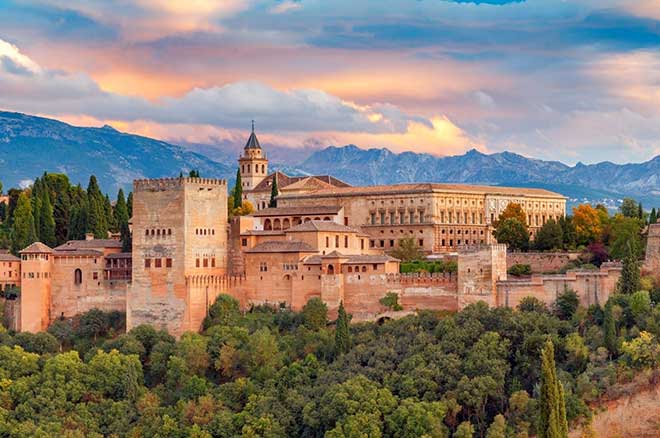 Spain's Classics
November 3-14, 2023
mbark on a Spanish adventure as you take in medieval architecture, idyllic landscapes and delectable cuisine. Explore the wonders of the Prado Museum, one of Europe's greatest museums. See the Cathedral of Seville, the third largest in the world. Enjoy reserved seating at a flamenco show and feel the passion of this famous dance. Visit the exotic and expansive Alhambra palace. Become part of an authentic "paella experience." View Antonio Gaudí's architectural masterpieces, including a visit to La Sagrada Familia. Explore Spain's priceless treasures of art, history and culture set against a backdrop of sunny Mediterranean shores and grand mountain ranges.
For more information, contact Collette at 1-800-581-8942 and refer to booking #1125815.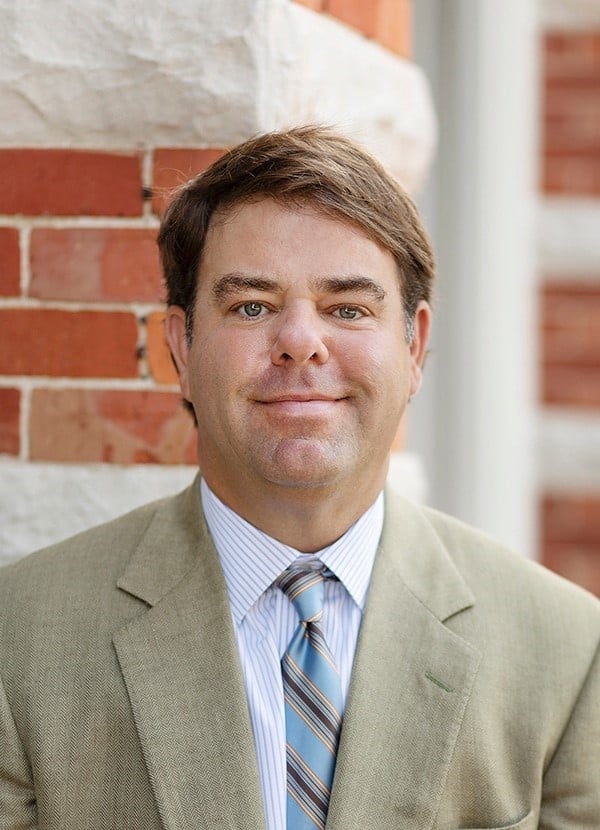 Kyle Drumwright '98 named president of Starke Insurance Agency
yle Drumwright has been with the Starke Insurance Agency in Montgomery, Alabama, for 23 years. Recently, he was named the first non-family member president of the firm. "Kyle has proved himself with his work and the way he provides for our clients, and I could not be happier to pass the torch to him," said Bolling "Bo" Starke III, who steps down as president after 26 years at the helm. The Starke Agency began in 1929 when Bolling Starke and his brother opened it as Rawlings & Starke, the company said. In 1966, Bo Starke Jr. was named president. The agency offers personal lines and commercial insurance, as well as benefits programs. Drumwright earned his bachelor's degree from Auburn University in 1997 and his M.B.A. from Auburn University at Montgomery in 1998.
Original article here.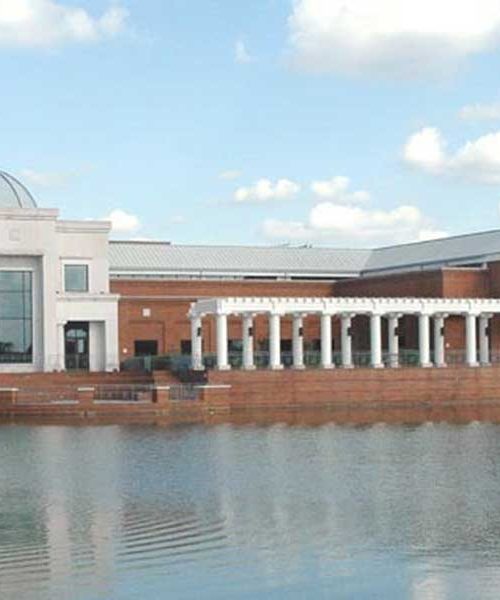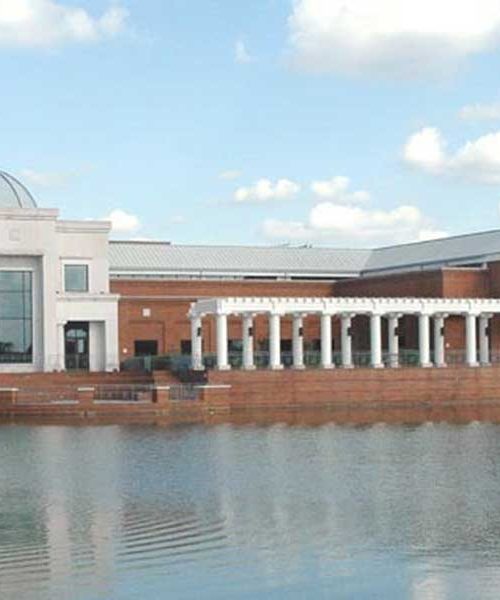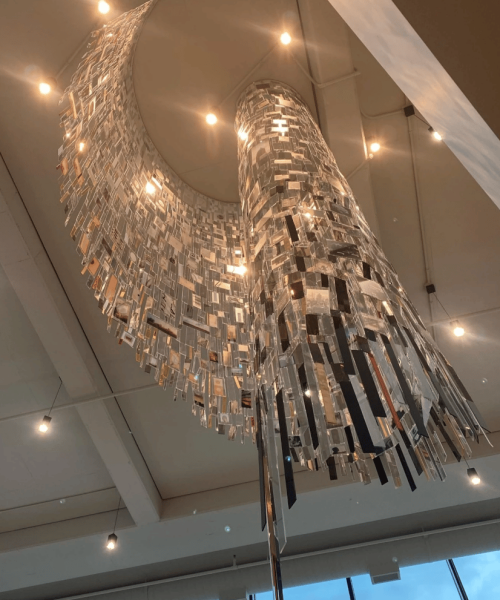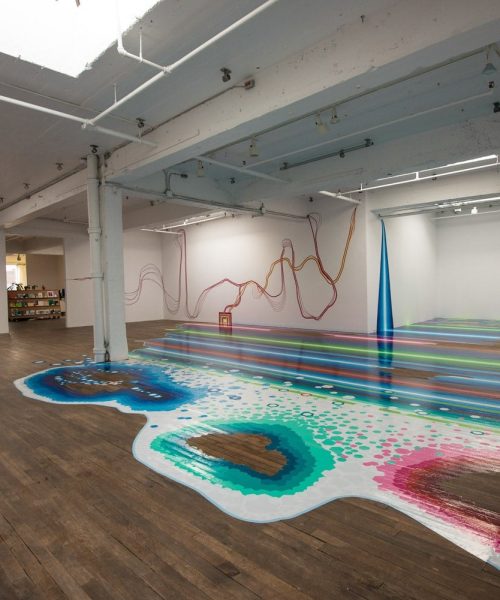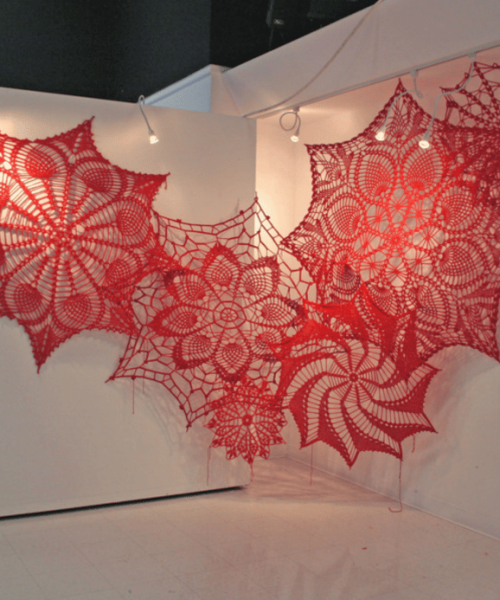 Save the Date: Alumni Night at Montgomery Museum of Fine Arts featuring Boundless Exhibition
Thursday, January 19, 2023
Invitation to Follow
In this exhibition, six artists from across the country transform the galleries with colossal works of art. Created specifically for the MMFA, these works break free from the constraints of traditional frames and pedestals by spanning across walls into the room itself, projecting into the galleries, or hanging from the ceilings. Some artists play with perceptions—by using everyday objects combined with traditional materials, they draw not on paper but instead in the space itself—while others create environments that encourage a new look at our surroundings. Vacillating between abstraction and representation, these installations playfully engage us while exploring concepts like memory, identity, consumerism, and notions of home. Register Now!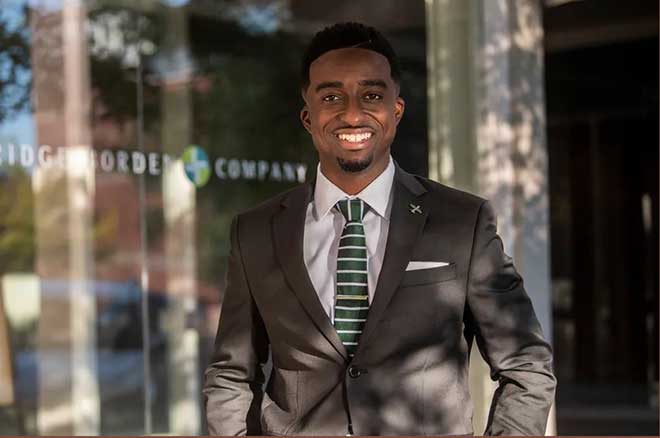 Community Hero Jonathan Avant '11 may wear many hats, but he has one goal: Improve Montgomery
Jonathan Avant has a holistic approach to helping Montgomery grow. "Everything around us was built by God, and a business," said Avant, the Advertiser's Community Hero for October. "That can be a powerful dynamic if the message is right." Avant is an accountant who works with businesses, often minority-owned ones. He's also a leader for both downtown and education, a source of soul-soothing music, and a father of two daughters, Jazz Marie, 7, and Juliana Symone, 5. "I want to raise my daughters to be better, to be stronger, to be smarter and wiser," Avant said. "They were born here, and they're being raised here, just like I was. They're my legacy." Every day, Avant uses all the tools in his interactive skill set, and not necessarily in places you'd imagine. For example, the hip hop vocals he forged as a child blend into today's public speaking. Growing up in front of a congregation made it so crowds don't make him nervous.
"Who I am creatively is who I am authentically, at any time of the day," Avant said. "That creative ability allows me to walk into any room and just be myself. A lot of times, people struggle with that." His human approach helps to earn trust and gain fans." Jonathan has a personality that inspires others," said longtime musician and educator Coleman Woodson Jr., who has worked closely with Avant on stage and with the Alabama Jazz and Blues Federation. "He's very easy to work with and always a joy to be around." Avant said he's been blessed with a perspective and a life that has taken his belief system and rolled it all the way up to the economic level. "We have to talk to each other," Avant said. "But before we talk with each other, we have to connect with each other. Before we connect with each other, we have to have a value on each other's lives to connect to, and be interested in connecting in a true and honest way." One of the many people Avant has connected with is Clay McInnis, Montgomery City Councilman and the previous Downtown Business Association Montgomery president. "If you know him, you're fortunate. If you're friends, you're definitely blessed," said McInnis, who has known Avant for about seven years. They met through a DBA Montgomery Mardi Gras block party. "He's a good friend, and really a servant leader in downtown," McInnis said. "Not only is he a gifted musician and a talented guy, he's an awesome dad and a great person. He can really inspire a lot of people."
Becoming Avant, from military brat to musical accountant
"I joke that I'm about as Montgomery as you can get," said Avant. His parents, Glen and Brenda, brought him into the world at Maxwell Air Force Base. Glen is a retired airman. When the Avants left the base, they moved into the city. Avant has three older siblings — brother Maurice, and sisters Melinda Walker and Shona Thomas. They're all military brats. "Being the baby of four is special," he said. "My brother and sisters, via military, were born in different places. I'm the only one born in Montgomery, although they were partially raised here." Avant said he was drawn into the world of music by his church roots, and his relatives. "I have a few trumpet players in my family," Avant said. "And I was in church about five times a week. One thing about the South, you know our church groups have some good musicians. That's my foundation to this day. I love God, and the community I come from is filled with great musicians and great talent." Great speakers as well. His mother is an evangelist, and his dad is a church deacon. "I just remember growing up, going from church, to church, to church, watching my mom preach," Avant said. "I just thought that was so cool." After graduating from Jefferson Davis High School, Avant went to Alabama State University on a full music scholarship, where he became a member of the nationally renowned Mighty Marching Hornets band. Then he transferred to Auburn University at Montgomery to earn an accounting degree in 2011. "I went into accounting in school as a safe plan B, in case music didn't work out," Avant said. "But I didn't know that once I simultaneously got into banking that my heart for people was going to lead me directly into accounting." Through the lens of accounting, he saw ways to make deeper changes to help business owners in his community. "You have a lot of business owners who have trouble accessing capital," Avant said. "From a banking standpoint, the only thing I could tell them was yes or no, and here's why. But my heart, coming from the church, coming from the community, I just always had a heart for people… My conversation would always want to go deeper, after the yes and the no and the why. I wanted to do something about the why."
Too much opportunity, not enough capital
He began partnering with local accountants, and soon noticed a representation issue. "At one point, I was the only Black commercial banker in central Alabama," Avant said. "I knew at that point that representation was something that was holding everyone back." One of Avant's biggest business influences is his brother-in-law, Daryl Thomas. "He played a big, big role on my business side growing up," Avant said. "He's the one who taught me how to interview and get into banking. He kind of gave me the push to get into accounting." Another mentor is Corey Savoie, a partner at Aldridge, Borden & Co. Avant became an accountant there in April 2021. He's a team member in the OneSource department, which focuses on providing accounting services to small and minority owned businesses. It's work that he says fits him like a glove."With that, I also have a more focused approach, me personally, on minority owned businesses," Avant said. "I believe that's important to Montgomery's overall growth. That really needs to be nurtured for our kids to have a successful future here."
Building downtown through DBA Montgomery
"I want downtown to be a place where you want to come and meet new people, do new things," Avant said. It's no secret that Montgomery has a complicated history. Avant said it's important to reconcile that while building a future. With major growth from projects like Equal Justice Initiative's museum and memorial, Avant said Montgomery needs to tell its story. "It's time for our downtown to represent what our city feels," Avant said. "What our city can become." As the president of DBA Montgomery, the Downtown Business Association, he's in a unique position to help make that happen. "I think it's only right for our community now to change that narrative and create a future based off of meaningful connection," Avant said. In the next year, Avant said he would like to see equitable growth happen downtown. He said this is a great time for minority businesses to plug in and fill some of the remaining open storefronts. "We're in a very opportunistic time in our growth as an organization," Avant said. "Downtown is in this spot of revitalization, post-pandemic. You've got a lot of new businesses coming downtown. You've got a few business closures. It's how we navigate that in becoming the Montgomery that the world can see us as."
Musical talent from God, family and major influences
Avant is also a veteran Montgomery musician, with a sound that stems from his rich religious background. "A lot of what I do in the community oozes out through my music," he said. "I'm a trumpeter and vocalist. When it comes down to my music, it's my way to exercise my creative side, and speak and connect with a lot more people that would never enter a board room." His work has a heavy jazz influence, but he's also into hip-hop, funk and soul, both singing and as a trumpet player. Among his major influences growing up were well known jazz trumpet musicians and composers like Roy Hargrove, Miles Davis and Freddie Hubbard. There were local musicians as well, like La'Roy Bodiford, Sam Williams and the late Steve Ellington. "Wynton Marsalis, he really touched me in a musical way when he came down," Avant said. In high school, Avant's band director took students to see Marsalis play. Avant's school friends and big brother Maurice also turned him into a hip-hop fanatic growing up. "I started freestyling when I was a teenager, man," Avant said. "It was a handful of me and my closest friends…. Now, that skill set helps me out. People don't know where my public speaking comes from. My public speaking comes from hip hop. It's part hip hop and part gospel." Under his artist name, Jonathan Michael, he recently released his first single "Purpose" on streaming platforms. It's a song that focuses on his lessons, blessings and goals in life. "The new music that he's releasing is so great," McInnis said. An album is set to be released in February 2023. "As a musician, Jonathan brings that same creativity and inspiration to his music," Woodson said. "I frequently tease him and call him little Miles. I feel that his approach to music expresses a deep emotion that is almost spiritual in nature. I'm curious to see where he takes his ideas in the future." Along with making his own music, Avant is helping others realize their studio dreams. He's a partner in Technical Earth Recorders, located next to The Sanctuary on Goldthwaite Street. "We're in the improvements phase right now," Avant said of Technical Earth. "We're ready to welcome the community back there in a growing area of Five Points." A love of music is being passed along to Avant's daughters. "They already play trumpet, and they already sing," Avant said. "They're starting piano and drum lessons." Now that the road to busking is open for musicians, Avant would like to see more outdoor performances throughout downtown, and more live shows at downtown venues. "Let's get out and create," he said.
Other roles for Avant
Helping grow a new generation of entrepreneurs is important to Avant, who serves on the advisory board of AUM's College of Business and on the board of downtown's Valiant Cross Academy. "Education is very, very important to me," he said. He's the vice chair of the Montgomery County Cooperative District that's bringing the whitewater course project to Montgomery. Avant is also an honorary commander for Maxwell Air Force Base's contracts division.
Each of his areas play a different part in making the Montgomery community a better place, through economic development, increasing tourism, and raising the basic quality of life. "In fostering an environment that's built around connection, I think all roads lead to that," Avant said. "That's why my other hats kind of fall in place very seamlessly."
Original article here.
End of year giving-it's not too late!
Forgot to make your 2022 year end contribution? It's not too late! You have the power to strengthen Auburn University at Montgomery – by giving back. With every contribution, you are advancing the work of students, athletes, artists, and industry leaders. You are equipping labs, providing student support, and pushing the boundaries of higher education. You are essential to our future. You may give online at aum.edu/give or by calling (334) 244-3560.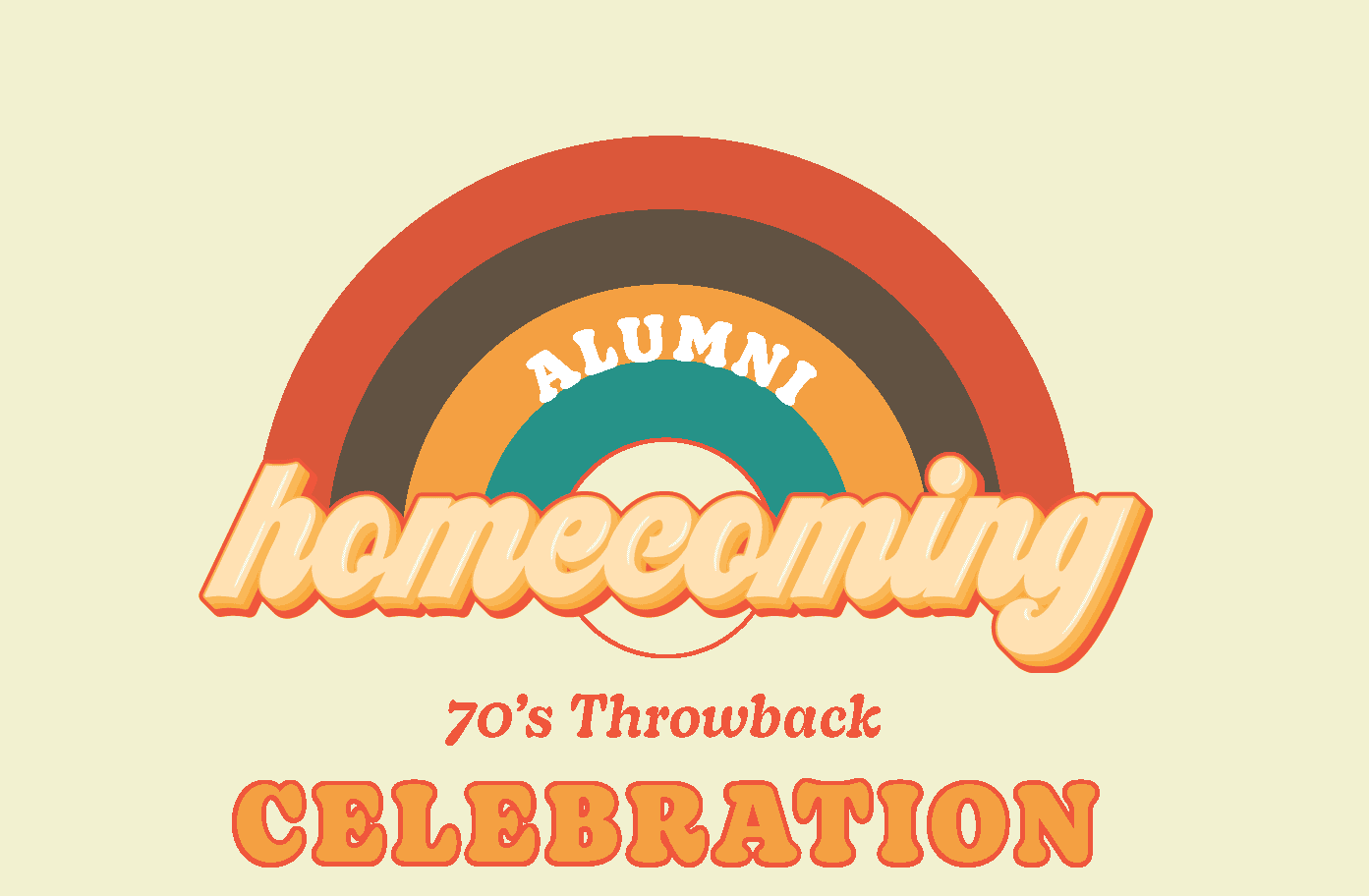 Save the Date: 2023 Alumni Homecoming Celebration
Let's have a FAR OUT time! Guests are encouraged to wear their grooviest attire for this 70's throwback themed event.
Friday, February 10, 2023
Invitation to follow
Alumni Testimonial: Evan Mott '21
AUM has benefited me in countless ways. I have built friendships and connections that will last a lifetime. I graduated school debt free and landed my dream job. My name is Evan Mott, a 2021 AUM alumnus and current MBA student at AUM. I originally came in as a probationary student in the Bridge Program. Thankfully, with the support of the staff and fellow students, I made it through and am excelling.
In March, I was accepted into the program I have pursued since high school, the Army Logistics Fellows program. This program is at Army Logistics University in Ft. Lee, VA. This is a full-time position where they develop me as a multi-functional civilian logistician with skills to operate and lead in support of the Army. In this program, I will progress from a GS-7 to GS-11 in two years while receiving training and college courses in Logistics. I have received straight A's in my Logistics courses and finished at the top of my class. I am on my first on-the-job training assignment at the CASCOM HQ at Ft. Lee, VA.
Recently, I was accepted into another masters program in logistics management at Florida Tech. Had this degree been available at AUM, I would have stayed. I will work on classes at both universities as a full-time army civilian. I will be attending full-time for 12 hours and will graduate with my MBA in spring 2023.
I am in the process of creating a third culture club at AUM and would love to connect this club with other universities in the future. I love this university and represent it proudly. I have received Graduate Focus Scholarships every semester, which have made a difference. I also received the License to Learn scholarship, which significantly reduced my stress. I want to give back to this university the way it's given to me. I will always be a Warhawk.​
Class Notes
Warren Pouncey '93
Warren Pouncey '93 was named a Who's Who in Education by the Birmingham Business Journal. Pouncey has been president of Coastal Alabama Community College since 2019. He previously was the superintendent for Jefferson County. The Birmingham Business Journal states "The importance of building and training our future workforce is even more critical in a world recovering from a pandemic. Cultural shifts, technology boosts, workplace challenges and more all combine to create a new environment for those teaching and learning in the classroom. That's why the Birmingham Business Journal is putting the spotlight on the state's higher education realm. Our Who's Who in Education highlights key leaders in the Alabama education sector, including the presidents of the state's largest universities and business schools. We hope this list provides a good starting point to make rewarding connections." Warren earned an Educational Specialist degree from AUM in 1993.
Zoe Hurst '22
Zoe Hurst '22 is taking the helm at her family's restaurant, Zoe's Delite. Zoe earned her Bachelor of Business Administration in Management with a concentration in entrepreneurship from AUM in 2022. Read more about Zoe's Delite by visiting: https://opelikaobserver.com/making-the-grade-zoes-delite/
Deborah McGill Smith '92
Deborah McGill Smith '92 has been named to the 2022 Top Birmingham Women list. The 2022 class of Top Birmingham Women and Women to Watch honorees showcases women who have blazed a path in their various industries, whether by developing new corporate initiatives, creating a nonprofit to help the community or managing key projects that will change the face of Birmingham for decades to come. These women are leading at their companies as the world deals with the ramifications of a worldwide pandemic. They are also doing their part not only to continue mentoring future generations of women in the workplace, but also to bridge gaps in diversity, equity and inclusion. Deborah is Vice President-Industrial Brokerage and Consulting at Cushman and Wakefield EGS Commercial Real Estate. Deborah earned her Master of Public Administration from AUM in 1992.
Niya Kimbell '21
Niya Kimbell '21 was recently named a WSFA 12 News Class Act Award winner. Niya is a 6th and 7th grade English teacher at Floyd Middle Magnet School in Montgomery. This is her first full year in the classroom. Niya earned her Bachelor of Arts in English from AUM in 2021.