September 2022 Newsletter
September 2022 Alumni Newsletter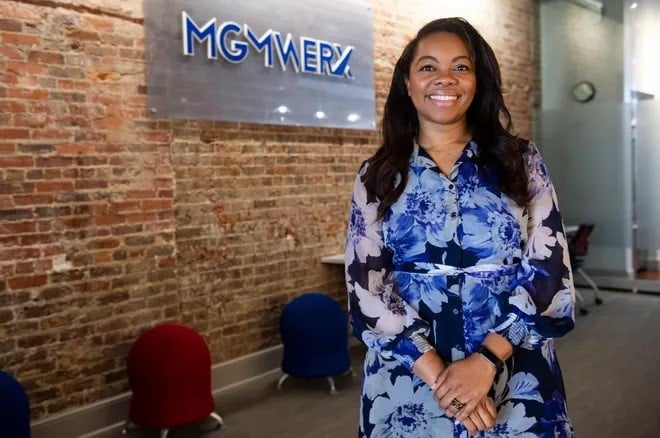 Joyce Vaughn '15, new MGMWerx director, connects businesses, Air Force projects
A room just above Joyce Vaughn's head is being converted into an experimental teaching center full of private technology that does not yet exist. The Air Force may someday take those ideas and train people in a similar room. A separate private project is focused on building a prototype "base in a box" complete with communications, security, water generation and power; all of which could be quickly deployed, and then quickly broken down and airlifted away. Vaughn this week was named the new director of MGMWerx, a hub in downtown Montgomery that works with the private sector to develop ideas for Air University.
She was used to being surrounded by innovation and technology before the pandemic, and like many other entities, MGMWerx has expanded their virtual offerings over the past two years. But their downtown Montgomery space is now a busy place again, and Vaughn said she believes in the power of face-to-face connections as part of the process. "We had a Q&A session yesterday for a project and it's just something about being able to shake the hand of the person that's responsible for the project and look them in their eye and be like, 'Well, this might be the person I'm going to do business with.' … That human connection is really valuable." MGMWerx opened on Commerce Street in Montgomery in 2019 as a hub for private-sector innovations and solutions to benefit Air University and the U.S. Air Force as a whole. It regularly hosts pitch nights, brainstorming sessions and other events to find new ways to approach problems through collaboration. Vaughn takes over for former director and retired Brig. Gen. Trent Edwards, who left last month. Born to Alabama natives, Vaughn settled in Montgomery after life as a military brat. The 2015 Auburn University at Montgomery graduate spent much of her career here in marketing, including with Baptist Health, before joining MGMWerx and learning under Edwards. She said her focus is on making connections throughout the community and spreading the word about the business opportunities that constantly pop up as they work to solve problems for Air University. "When we get these projects, it's an opportunity for the community as a whole. … It's for the small business, it's for the minority owned business, it's for whomever is out there in our community or smaller communities all over the US that can solve a problem for Air University. "… If it fits your business, why not consider putting in a bid and seeing if you can do some work for Air University?" In her new role as director, Vaughn will officially oversee administration, programs and all strategic plans. "Joyce has proved to be a valuable asset to MGMWerx and our partner, Air University," DefenseWerx CEO Brian Liesveld said in a release. "By leveraging her experience and knowledge Joyce, will make a meaningful and lasting impact on the future of MGMWerx."
Original article from Montgomery Advertiser reporter Brad Harper.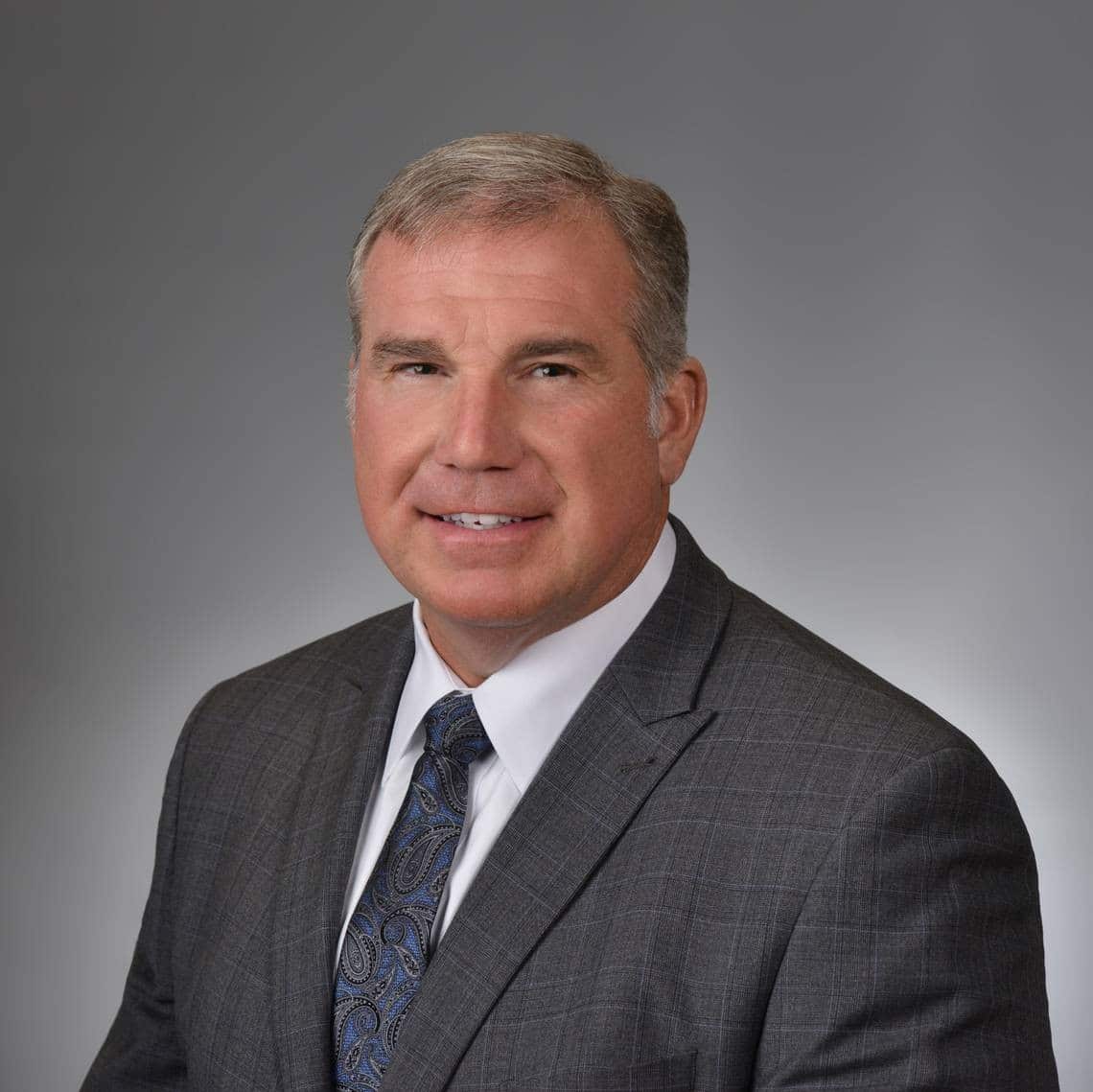 Randy Wilkes '96 named new superintendent of Orange Beach City Schools
Baldwin County's newest school system will start its first year of classes with a veteran education at the helm. In a special meeting called Tuesday afternoon in Orange Beach, the city school board approved the hiring of Randy Wilkes as superintendent. Wilkes comes from the Phenix City School System where he was superintendent for the last 8 years but he has spent more than three decades in education. "I'm 33 years in education now and I really feel like I'm at my apex now in my prime and coming and starting made a lot of sense," says Wilkes "As far as giving a school system that is brand new a vision I think that would be a mistake tonight. I think we need to go in, determine who we are and collectively we need to build that vision together," says Wilkes. The city school board reviewed twenty-one applicants, interviewed five and School Board President Robert Stuart says the board kept coming back to Wilkes. "You can tell with his passion and his conviction and it just sold every one," says Stuart.
He was voted superintendent of the year in 2019 for his work in Phenix City. He previously headed the Crenshaw County School System and was a finalist last year in the search for a new superintendent for the Hoover City School system. Wilkes earned his education specialist degree from Auburn University at Montgomery in 1996 and his master's and bachelor's degrees from Troy State University. After signing his contract, Wilkes says he is ready to get to work. "Whatever we create now we want it to be able to be sustained in the future doing it right the first time is imperative." The City of Orange Beach voted to break away from the Baldwin County School System and form its own independent school district on March 15.
Original article from CBS-5 WKRG (Mobile, Alabama).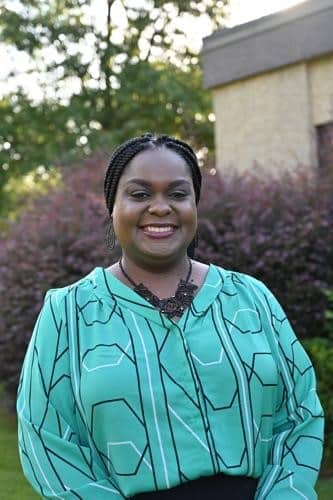 Lekishia Richardson '12 named principal at Stephens Elementary
Lekishia Richardson has been selected as the next principal of Nathaniel H. Stephens Elementary School. Alexander City Schools announced on Monday, August 1, that Richardson would be filling the position vacated by Clifton Pace, who resigned in July. Richardson had most recently served as the school's assistant principal before her appointment. A graduate of Auburn University at Montgomery in 2012, she holds a degree in childhood education and master's degree from Troy University. Of the promotion, Richardson expressed excitement for the opportunity, with plans to prioritize community ties as she transitions into her new position. "I am excited to continue my leadership journey at Nathaniel H. Stephens as the new Principal. I plan to use the love and compassion that I have for SES to build a positive learning environment for our faculty, students, and parents," Richardson said. "At Stephens, it's all about community." Richardson describes herself as a life-long learner, with her most recently obtaining her Education Leadership Certification from the University of West Alabama.
Richardson began her career as a second grade teacher at Southview Primary School in Opelika. From there she became a fourth grade teacher and later an instructional coach before finally assistant principal. Lekishia and her husband, John Richardson Jr., are the proud parents of Ruby, who is a first grader at Jim Pearson. They reside in Alexander City and are active members at Darian Missionary Baptist Church. Superintendent, Dr. Beverly Price expressed confidence in the school district's new principal, specifically noting her educational expertise and strong investment in the community. "Mrs. Richardson has been a teacher, reading coach and assistant principal at Nathaniel H. Stephens. She has a unique skill set and the experience to meet the current needs of the school," Price said. "Above all, she has grown to love Nathaniel H. Stephens, the students, the faculty and staff, and the teachers. The passion she has for the school was evident in her interview! I have every confidence that she will be a dynamic leader."
Original article from National News | kpvi.com.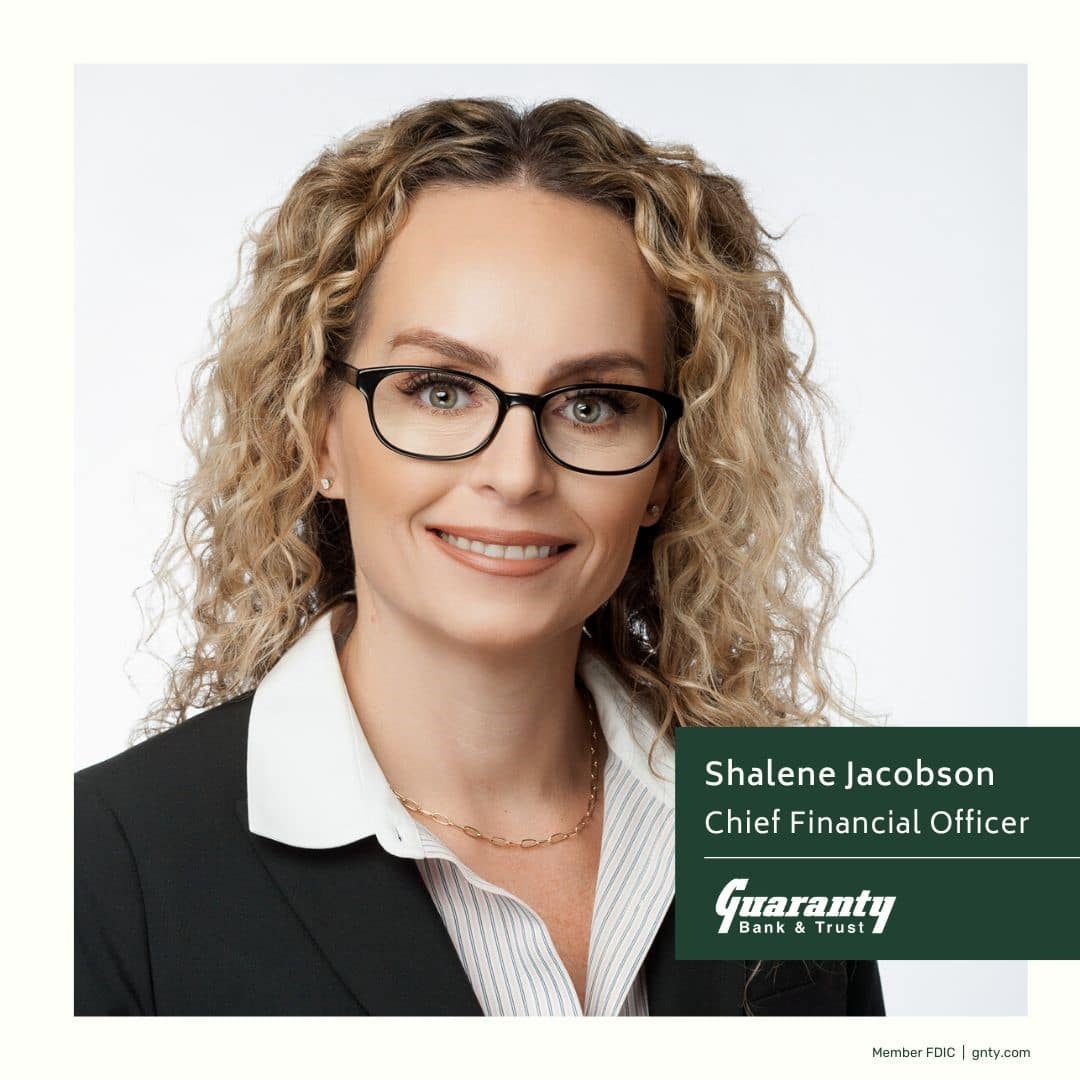 Guaranty Bancshares, Inc. Announces Promotion of Shalene Jacobson '03 to CFO of Guaranty Bank & Trust
Guaranty Bancshares, Inc. (NASDAQ: GNTY), the parent company of Guaranty Bank & Trust, N.A. ("Bank"), announced the promotion of Shalene Jacobson to Executive Vice President and Chief Financial Officer of Guaranty Bank & Trust, replacing Cappy Payne. Cappy will remain as Senior Executive Vice President and Chief Financial Officer for Guaranty Bancshares. Ty Abston, Chairman and Chief Executive Officer of the Company stated, "Cappy has been with Guaranty for 38 years and has held the role of our chief accountant for the past 34 years. This move is a part of the Bank's long-term succession planning as Cappy considers retirement in the next couple of years. It gives the opportunity for Shalene and Cappy to work side-by-side until he retires.
"I am confident that Shalene will do an excellent job as the new Bank CFO as she continues to learn and to develop internal and external relationships that support her in this new role. We spend a lot of time as management in planning for the future of our Company." Prior to her promotion, Shalene was Chief Risk Officer of the Bank and has worked closely with Cappy to help manage financial reporting and accounting matters since joining the Company in September 2016. She chairs the Bank's Asset Liability Management and Enterprise Risk Management Committees and serves as a member on several other key operational areas of the Bank. Prior to joining the Bank, Shalene spent 13 years working in public accounting, specializing in financial statement audits and consulting projects primarily for banks and private equity companies, and is also a veteran of the U.S. Air Force. She received her undergraduate degree, summa cum laude, from Auburn University at Montgomery in 2003 and a Master of Accountancy degree from Auburn University. She is a Certified Public Accountant and Certified Internal Auditor.
"I would like to thank the board of directors, management, my family and my mentors for this opportunity, which I could not have achieved without each of them," Shalene said. "I truly get excited about all things finance and accounting, and am very much looking forward to leading the Bank in this new capacity. I could not ask for a better company to work for or better people to work with and look forward to many more years of driving successful performance for all of our shareholders."
Original article from Business Wire.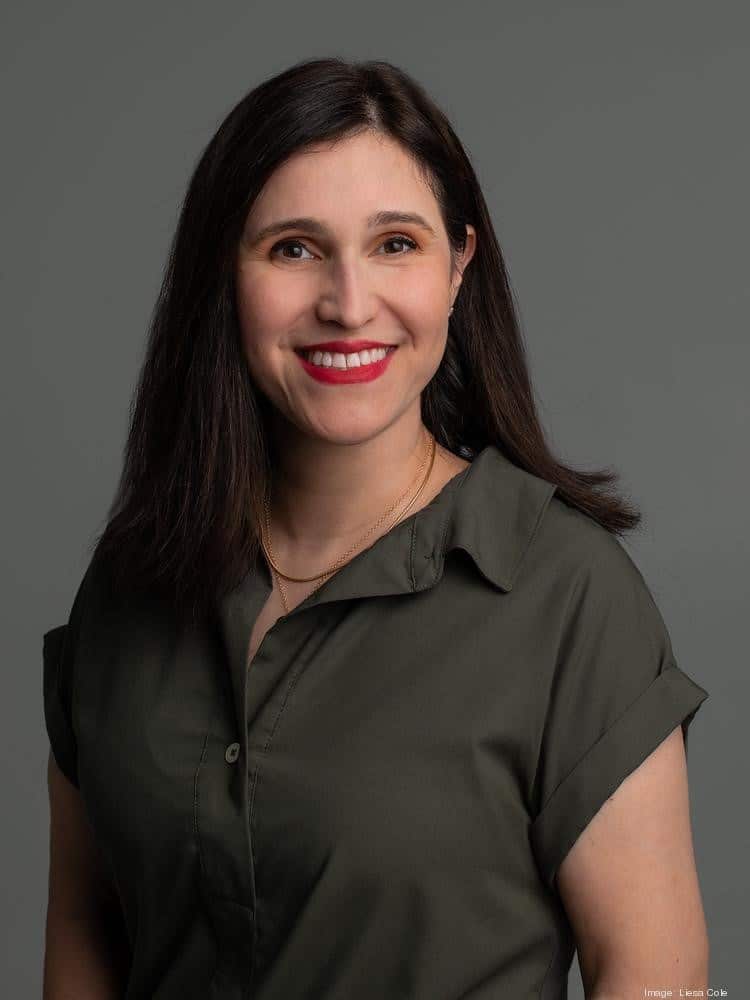 2022 Birmingham Business Journal CFO Awards: Katherine Lenn '03, 04, Greater Birmingham Humane Society
Lenn graduated from AUM with a bachelor's in business in 2003 and a master's in business administration in 2004.
Original article from Birmingham Business Journal.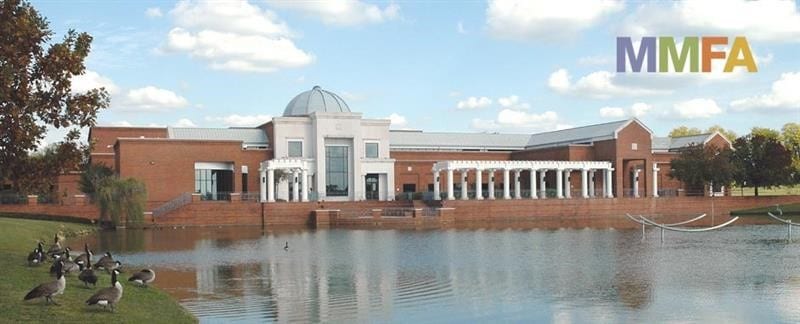 Alumni Night at the Museum
You deserve a night out! Join us Thursday, October 13, at 6:30pm for a champagne reception with hors d'oeuvres at the Montgomery Museum of Fine Arts followed by a docent-led tour of the museum's exhibitions and permanent collections. RSVP by October 6 to attend.
RSVP with Alumni Events.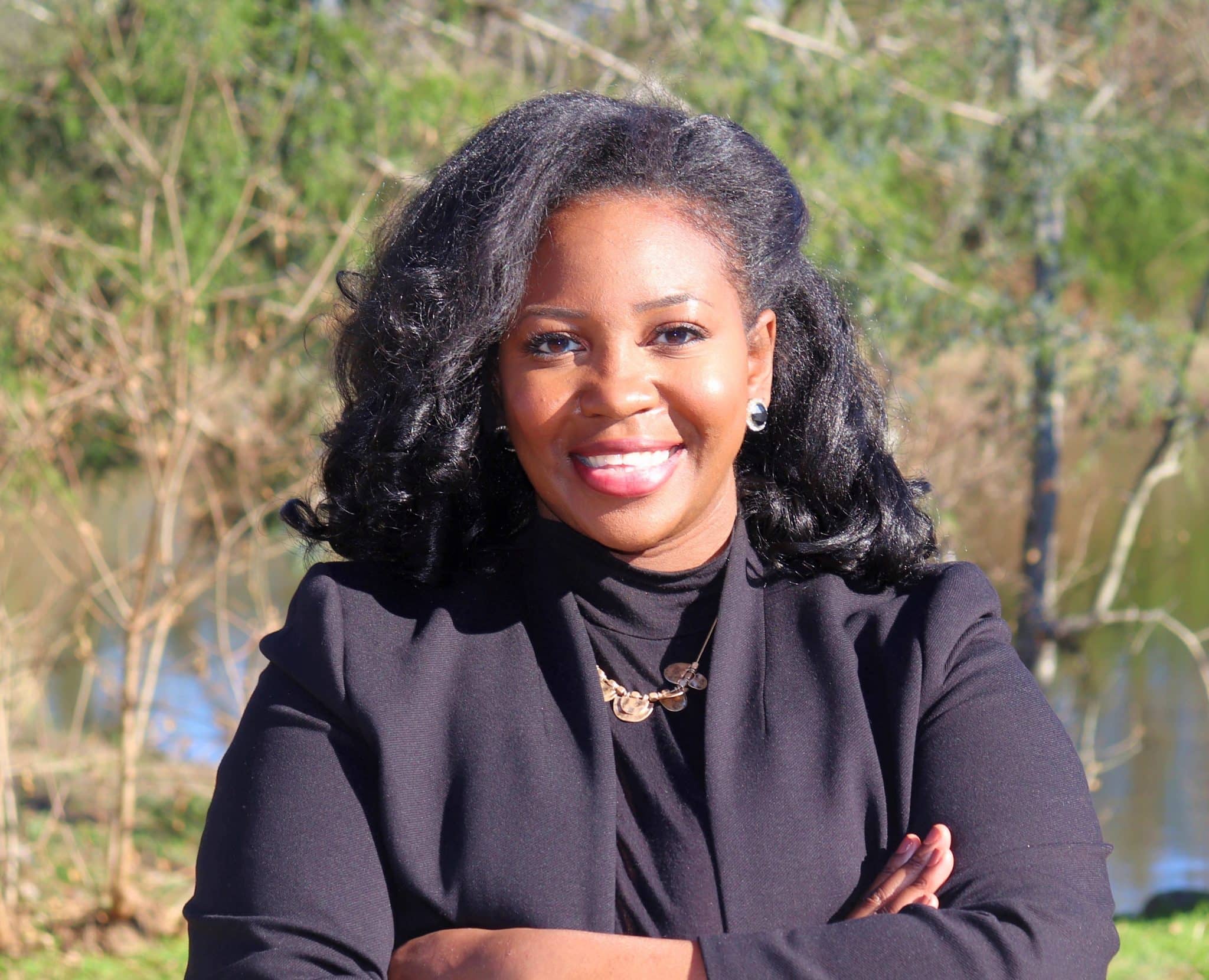 Alabama House Democratic Caucus names Akiesha Anderson '12 as new Chief of Staff
The Alabama House Democratic Caucus announced that Akiesha Anderson has been named as the new Chief of Staff for the Minority Caucus. Anderson is an attorney that grew up in Montgomery, Alabama. She received a bachelor's degree in Sociology, with a minor in Business Management, from Alabama State University, a Master's in Public Administration from Auburn University at Montgomery in 2012, and a law degree from The University of Alabama. In her most recent role as Policy Director for Alabama Appleseed Center for Law and Justice, where she served as a criminal justice reform lobbyist, she focused on policy development, legislative advocacy, coalition building, and engaging with public officials.
In this capacity, she wrote or helped advocate for several key pieces of legislation that have since been enacted into law, including HB95 – Rep. Jeremy Gray's 2022 "Grace Period Bill" which gives people leaving prison time to get on their feet before having to pay back certain court-imposed fines and fees. According to House Minority Leader Anthony Daniels, "We are truly excited to have Mrs. Anderson joining our team because of her extensive expertise, leadership, and character. She has continually demonstrated a passion for improving the lives of the underrepresented and underserved throughout our state. I am confident that she will be a tremendous asset to the Caucus and she has already hit the ground running."
Original article from Alabama Today.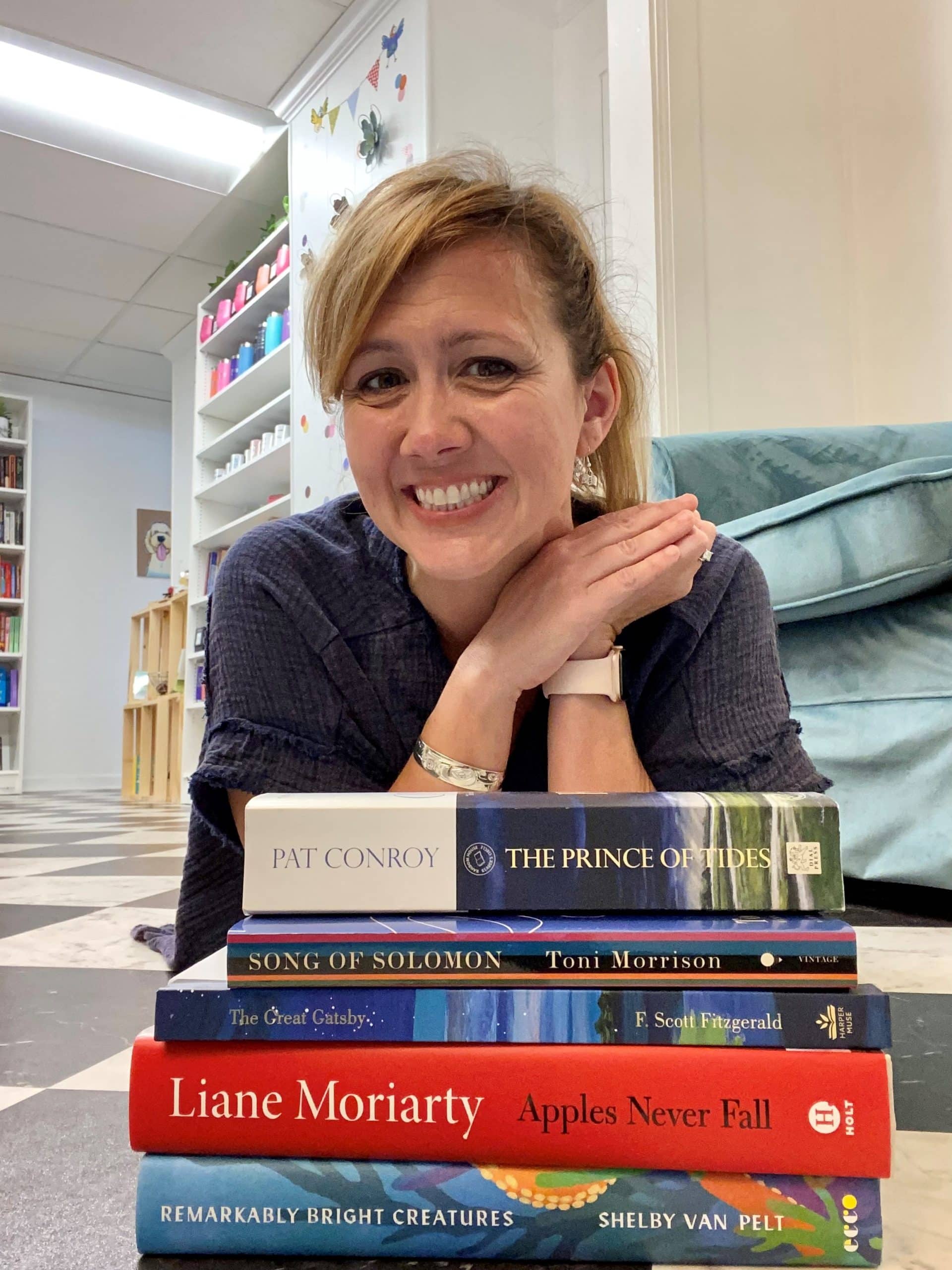 Diane Castro '01, owner of Sweet Home Bookstore, "more than a bookstore"
Alecia Diane Castro is the owner of Sweet Home Bookstore in Wetumpka, Alabama. Wetumpka was featured on last year's HGTV show Home Town Takeover. Diane is always saying the store is "more than a bookstore." Diane recently organized a book donation drive for the new Redland Middle School so that students could have books at school while they wait for government funding for their library. She also hosts a book club twice a month for the community to gather and get to know each other while discussing great literature. She often gives away books to people who have had a bad day–the money coming out of her own pocket. She has gifted books to those undergoing cancer treatment, expectant moms, foster parents, lonely elderly people, and young children learning to read. Diane makes a difference in others' lives by encouraging them to love reading or giving them books to help them through unimaginable circumstances.
Diane earned a Bachelor of Science degree in Psychology from AUM in 2001.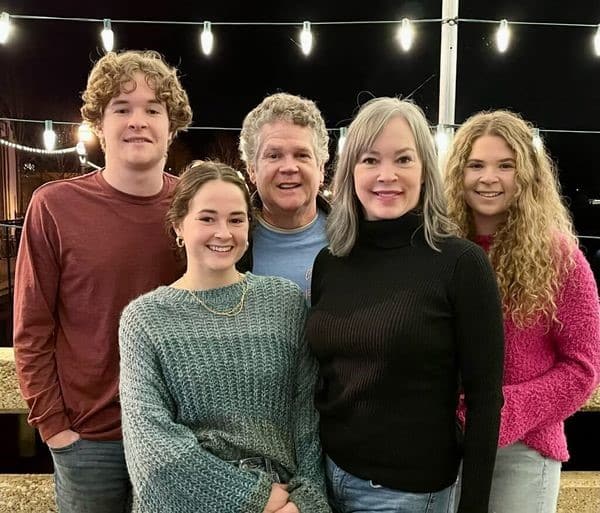 School Safety, Teacher Retention Among Top Priorities for Incoming Autauga County Board of Education Member Tracye Strichik '98, '08
After 25 years working in various roles and responsibilities in the field of education, Prattville resident Tracye Strichik is now preparing to move into a new field with new challenges after defeating the incumbent for the District 1 seat on the Autauga County Board of Education.
In the recent primary election in Autauga County, Strichik took home 54-percent of the votes cast to Eleanor Ballow's 45-percent, unseating a longtime board member.
In detailing her experience for the role, Strichik said, "I have worked in education for over 25 years. I am a product of the Autauga County school system, as are my children."
IRA Qualified Charitable Distributions
The IRA Qualified Charitable Distribution (QCD) allows you to take the required minimum distribution from your individual retirement account (IRA), skip the tax and make a meaningful gift to support Auburn University at Montgomery.
Each year, those who are 70.5 and older can make a QCD gift to the Auburn University Foundation in support of AUM to lower their taxes and satisfy their required minimum distribution.
To complete this gift, simply ask your retirement account administrator for a QCD form and specify the Auburn University Foundation as the recipient (up to $100,00) by Dec. 31. Because AUM is a nonprofit organization, there is no tax paid on the transfer. All of part of your required minimum distribution may be met, and the money goes straight to work supporting a program or cause you care about at AUM.
Use the following information for an IRA Qualified Charitable Distribution:
Legal name: Auburn University Foundation
Tax ID: 63-6022422
Address: 317 S. College St., Auburn, AL 36849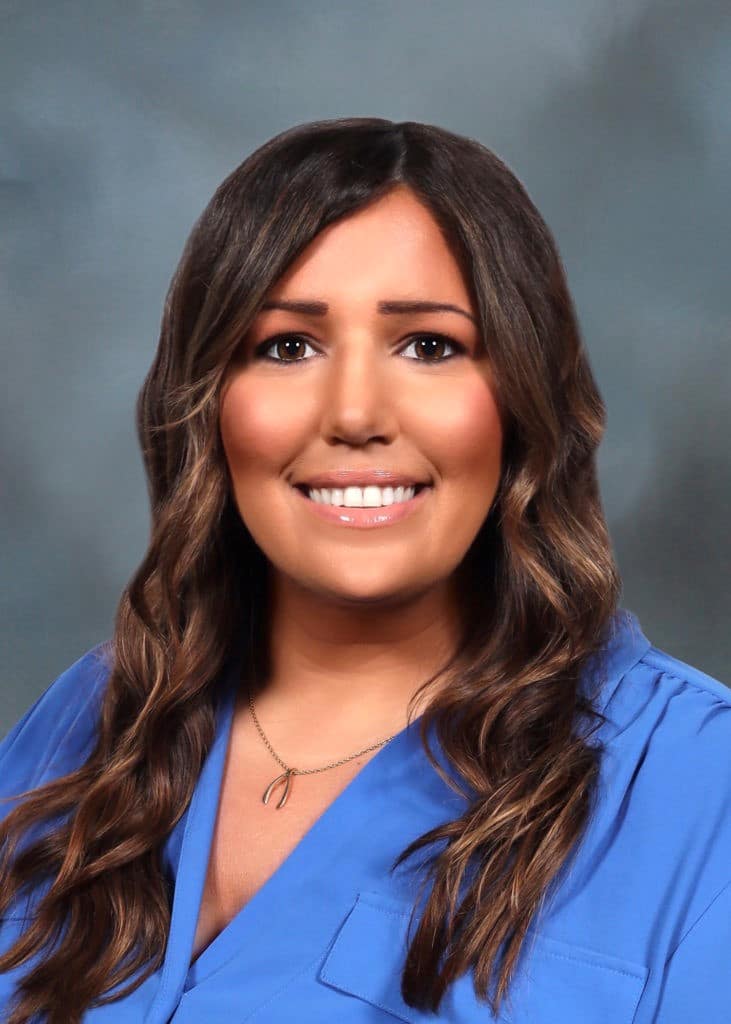 Melissa Martin '09 to Lead Alfa Advertising, Corporate Communications Team
Melissa Martin, an 18-year veteran with Alfa Insurance and Alabama Farmers Federation, has been promoted to director of advertising and corporate communications.
Creative Consultants Inc. (CCI) General Manager and Federation Public Relations and Communications Director Jeff Helms said Martin is a great fit for this position, crediting her proven leadership skills. She is a graduate of the Alfa Leadership Academy and continues to serve as a program adviser.
"Melissa has distinguished herself at Alfa through hard work, a love of learning and personal investment in people," Helms said. "I'm confident she will provide strong leadership as we work to provide more strategic focus for CCI's primary partner and client, Alfa Insurance."
A 2009 graduate of Auburn University at Montgomery, the Montgomery native has been a part of the Alfa family since 2004 when she started with Alfa's Life Insurance Department. She was hired to work with CCI, the Federation's in-house advertising agency, in 2009. Later, she served as the Federation's Cultivator newsletter and website editor before transferring back to CCI as editor for marketing and employee communications. In 2019, Martin was promoted to corporate media director.
In her new position, Martin will oversee employee, marketing and product communication efforts for Alfa Insurance, as well as the company's social media channels and Alfa Cares initiatives.
Martin said she is excited for this next step in her career, as she supervises Alfa Employee Communications Director Brooke Foster and Digital Content Creator Sara Beth Beals.
"I'm grateful for the opportunity to continue growing within this organization alongside my Alfa family," she said. "This new role brings with it everything I love — challenge, opportunity, innovation and collaboration. The media landscape is ever-changing, but I'm confident we have the right team in place to yield incredible success."
Original article from Alfa Farmers.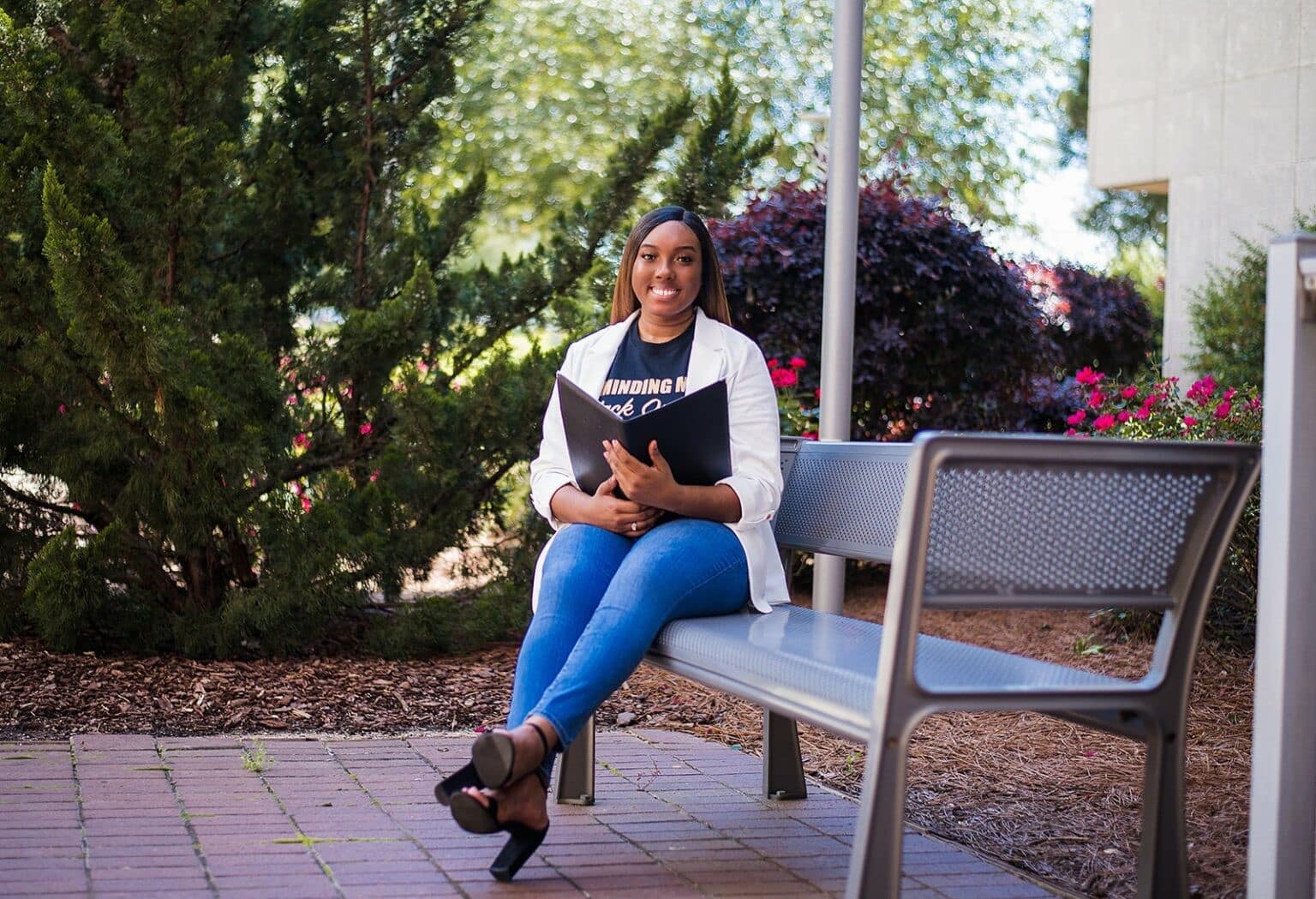 Alumni Story: Raven Tolbert '20
Going into my junior year of high school my love for dance resurfaced when I joined the band. I was a member of colorguard, but I saw other band's dance teams and fell in love all over again. Not many people know that dance was my first love, but I went with cheer instead due to the fact that my community never had a dance studio. I began to study and self-trained for dance, but everything came so naturally.I know it is my gift from God. Since then when people would ask me what my career plan was, my response was always "I want to open my own dance studio." From my junior year up until graduating college my response never changed.
When I came to AUM in 2016, I was originally in the Guarantee Program where I was supposed to attend AUM for one year and after completing that one year I would have guaranteed admission into Auburn University. My plan when I got to Auburn was to audition to be in the band. I ended up falling in love with AUM and discontinued the program and completed my degree at AUM. There were days where I found myself sad and wondering if I made the right decision because I have always been one who loves extracurricular activities and being a part of the band was so heavy on my heart. I later realized that I chose the best plan which was God's plan for my life. I changed my major from Business Management to Entrepreneurship which had just come about the same year I started at AUM. After doing so I never looked back. I found clubs and organizations that were the very best for me. I danced with AUM Talons Dance Team for three and a half years, became Entrepreneurship Club President, served as SGA College of Business Senator, and became a proud member and Soror of Delta Sigma Theta Sorority, Incorporated to name a few.
After graduating in May 2020 and returning to my hometown, I had no plan and quickly and with covid arising, I quickly fell into post-grad depression. I had no motivation to do anything. With my entrepreneurial spirit, I had no desire to work for anyone else, but I did what I had to do and got a local job at a retail store. The environment became very unprofessional and I decided to leave. I did not know what was next for me, but God did. My mom drove past the building that is now my dance studio and told me that "the sun was shining down on it so brightly that I could not help but to see it." We have been driving past this location for years and never seen it in this light. Now my studio, Mahogany Masterpiece, has been open for 1 year and 2 months. I teach majorette, jazz, hip-hop, and liturgical styles of dance. I also cater to my older students through our line dancing class. I have also incorporated dance fitness into my studio services through MixxedFit where I am a licensed MixxedFit Instructor.
While I have always wanted to teach dance it has been so much more than just that to me. I believe in serving, giving back, and creating opportunities. I recently surprised my students with a trip to Disney World next summer where they will be performing in Disney parades as well as performing our very own choreography on the Walt Disney World stage at their stage show event. We are very excited and preparing through fundraising and accepting sponsorships and donations to help get us to Disney.
I am very thankful that I chose to stay at AUM. Making that decision allowed me to meet new friends whom I now call family. I had some of the best professors who challenged me and helped catapult me to higher networks. They also provided me with many amazing opportunities to expand my knowledge throughout this entrepreneurship journey. I am so grateful for the many ways that AUM helped mold me into the entrepreneur that I am today. I will never forget all of the great and even challenging times that I had at this university.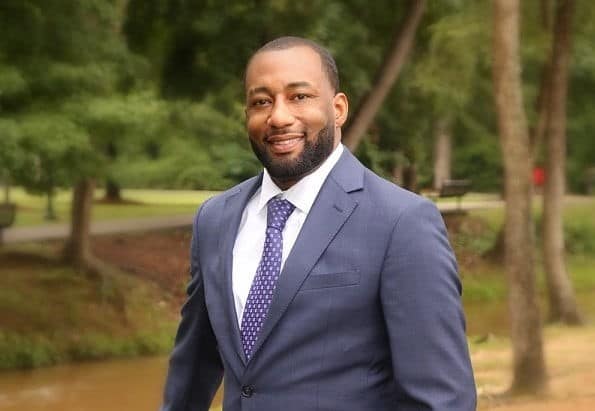 Joshua Byrd '09 Joins River Bank & Trust in Millbrook
Millbrook City President Jon Foshee is pleased to announce that Joshua Byrd has joined River Bank & Trust. Byrd will serve as Assistant Vice President & Relationship Manager, delivering local banking expertise to clients throughout the River Region.
"Josh is deeply immersed in our community and passionate about helping our friends, neighbors, and businesses succeed," says Foshee. "He will be instrumental in continuing our growth in Millbrook, and we are thrilled to welcome him to our team."
Byrd has worked in the financial services industry since 2016. The Stanhope Elmore High School graduate earned a Bachelor of Science in Business Administration with a concentration in Finance from Auburn University at Montgomery in 2009. Later, he attained Series 6, 63, and 7 licensing, allowing him to provide financial planning, investment advisory services, and securities products. Byrd is president and co-founder of the Basketball Alumni Association of Stanhope Elmore and a volunteer financial coach for Gathered by Grace Ministries. He resides in Deatsville with his wife Missy, daughter Kynleigh, and son Kai.
"I believe that when you value people and serve your community, good business will follow," says Byrd. "Building trusted relationships has always been at the forefront of my career, and I look forward to continuing this path at River Bank & Trust."
Original article from Elmore Autauga News.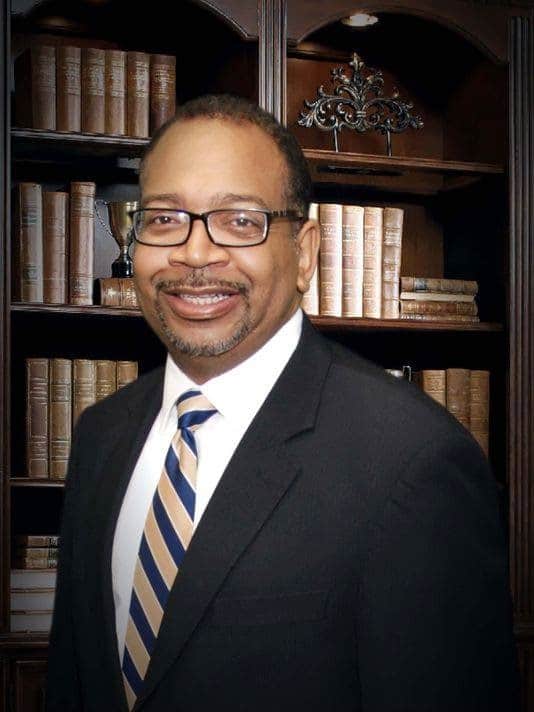 UT Tyler names new Longview University Center director, Rodney Ellis '95
In a statement, the University of Texas at Tyler said it has appointed Rodney Ellis as the new director of the Longview campus. Ellis has worked in education for 28 years in Georgie and Louisiana, according to the university. Ellis was chancellor of Southern University at Shreveport, chancellor of Central Louisiana Technical and Community College and provost/executive vice president for academic student affairs at Atlanta Technical College. "Dr. Rodney Ellis brings extensive knowledge and experience in higher education leadership and community engagement to his role as director and is devoted to working closely with faculty, staff, students and the community to expand the resource opportunities the Longview University Center offers to the greater Longview community,'' UT Tyler President Kirk A. Calhoun said. Ellis earned a doctoral degree in higher education administration from the University of Georgia, a master's degree in judicial/legal administration from Auburn University at Montgomery in 1995 and his bachelor's degree in political science from The University of Alabama, according to UT Tyler.
He is a certified economic development trainer by the Technical College System of Georgia and certified nonprofit manager by The Advancement Executive Network and the Technical College System of Georgia. According to UT Tyler, Ellis has secured nearly $50 million in federal grant funding and nearly $20 million in private sector and non-state funding and resources to support programs and services. He was also appointed to the White House Board of Advisors on Historically Black Colleges and Universities in 2018.
Original article from the Tyler Morning Telegraph.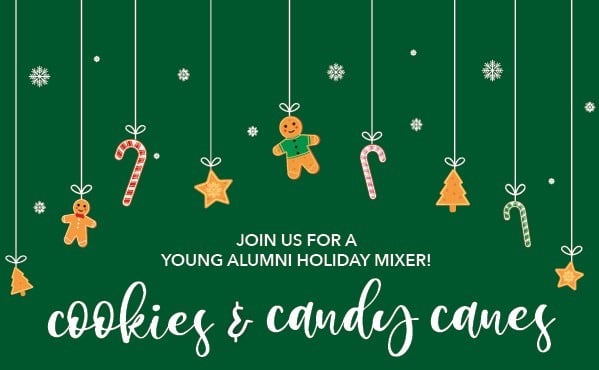 Save the Date: Young Alumni Holiday Mixer
Thursday, December 8, 2022
Invitation to follow
Class Notes
Kendra Greene '04
Kendra was recently awarded a spot on the National Black Nurses Association 40 Under 40 list. The National Black Nurses Association is comprised of 308,00 nurses at all levels from student nurses and LPNs to nurses at the doctoral level as well as clinicians, chief nursing officers, deans of schools of nursing, researchers, academics, policy advocates, and entrepreneurs. Kendra now serves as a Senior Consultant of Medical Management at Optum in Atlanta, Georgia.
Kendra earned her Bachelor of Nursing in 2004 from Auburn University at Montgomery.
Rebecca Baker '05
Rebecca has launched Marble Wealth, an independent Registered Investment Advisor, alongside two business partners. Marble Wealth is an independent advisory firm built to help successful individuals and families preserve wealth, solve complex challenges, and shape legacies. Rebecca will serve as Chief Operating Officer. Rebecca is a Certified Public Accountant (CPA) and CERTIFIED FINANCIAL PLANNER™ professional who also holds the Certified Exit Planning Advisor (CEPA) designation. She received her BS from the University of Alabama and MBA from Auburn University Montgomery. Prior to Marble, Rebecca spent the past six years as a financial advisor at UBS and worked two years at Morgan Stanley and 10 years in the tax and audit areas at a CPA firm in Montgomery, Alabama.
Rebecca earned her Master of Business Administration from AUM in 2005.
Simran Kumari '20
Simran Kumari is a new reporter with KULR 8 in Billings, Montana. Born and raised in India, Simran is a first-generation immigrant who moved to the US in 2016 for higher education. She first discovered her passion for broadcast news in high school when she interned with a national news channel in India.
Simran earned her Bachelor of Arts in English Language and Literature with a minor in Journalism from AUM in 2020.