Warhawk Weekly 9-27: Graduate Studies Preview; Miss AUM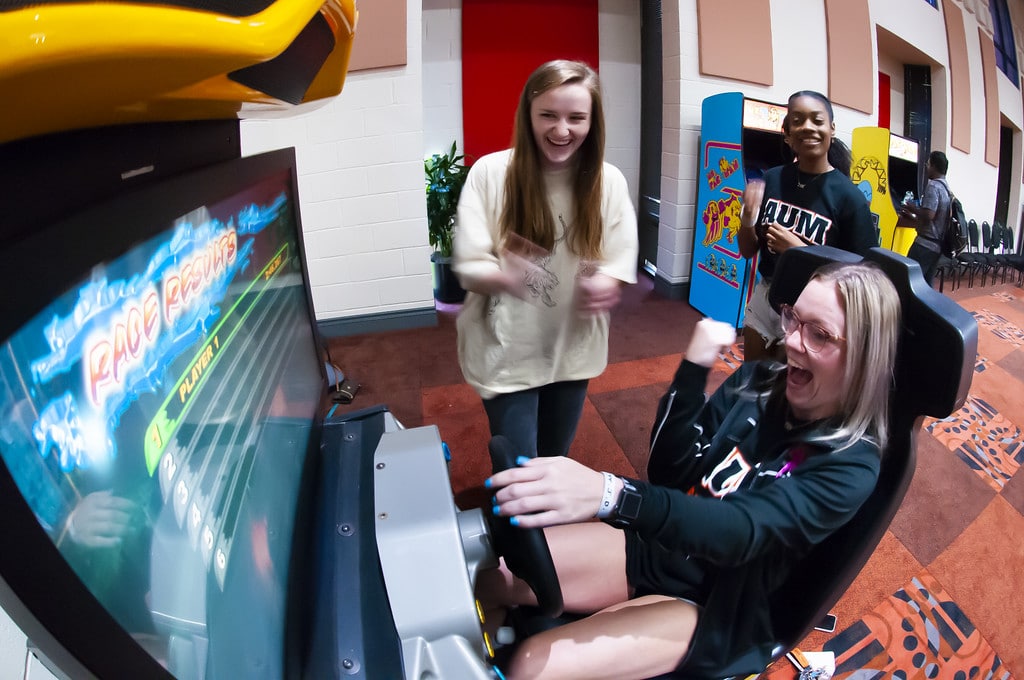 Get to know AUM's graduate programs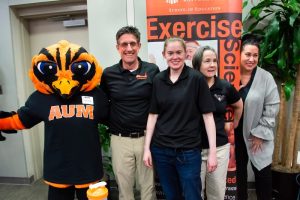 Auburn University at Montgomery will host Graduate Studies Preview Night on Tuesday, Oct. 18, from 5-7 p.m. in Taylor Center 221-223.
The event offers an opportunity to learn more about AUM's master's degree and Ph.D. offerings. Application fees will be waived for event attendees.
Stewart earns Miss AUM crown
Tamara Stewart, a junior human resource management major from Birmingham, captured the crown in last Friday night's Miss AUM scholarship pageant.
Re-launched last year by SGA, the pageant featured six contestants.
Malori Butler, a senior pre-veterinary biology major from Prattville, was the first runner-up, while Bindi Patel, a senior exercise science major from Montgomery, was the second runner-up.
Other contestants included Hadassah Gaddis, senior, interdisciplinary studies, Goodwater, Ala.; Justyce Jones, senior, interdisciplinary studies, Miami, Fla.; and Jamaya Watson, senior, elementary education, Mobile.
Help LifeSouth Community Blood Centers
AUM Athletics and the College of Nursing & Health Sciences are co-sponsoring a LifeSouth blood drive College of Nursing & Health Sciences and Athletics are today until 5 p.m.
Look for the LifeSouth Community Blood Centers bloodmobile, which will be parked outside the AUM Athletics complex. Participants will receive a "Bleed for Your Team" T-shirt.
Join Mentor Collective at AUM
Whether you're a mentor or mentee, you can build impactful relationships through the Mentor Collective Program at AUM.
AUM has partnered with Mentor Collective to enhance the student experience by linking them one-on-one with a peer mentor. Students can participate in the program as mentors or as a mentee.
Student mentees are paired with someone invested in their success — a person ready to listen, inspire, help navigate challenges and recognize opportunities. Students learn what to expect in school, how to approach challenges, gain career advice and valuable insights. Students can be connected with an AUM upper-division student based on interests, area of study, needs, and preferences.
Mentors build their networks and develop skills to become better professionals and leaders while participating in the classroom. Mentors take part in a year-long commitment and can conduct in-person or virtual meetings with their mentee.
For additional questions or information, email [email protected] or [email protected].
EEEC to host Service-Learning Expo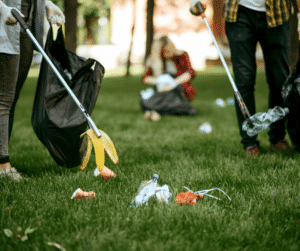 Want to engage with the community and gain valuable experience?
AUM's Experiential Education and Engagement Center (EEEC) will host a Service-Learning Expo from 10 a.m. – 1 p.m. Wednesday, September 28 in Taylor Center 230.
Come out to meet representatives from area organizations to learn about available opportunities.
Funded by a Title III "Strengthening Institutions" grant by the Department of Education, AUM's Experiential Education and Engagement Center (EEEC) is an on-campus resource with a mission to increase student retention, persistence, and graduation rates through early engagement. The center also connects students to campus and the community through high-impact practices including peer mentoring, undergraduate research, internships, and service-learning opportunities.
McDermott Gallery welcomes Matt Eich
The Cason McDermott Art Gallery currently features the work of Matt Eich, assistant professor of photojournalism at George Washington University's Corcoran School of the Arts & Design. His exhibit, "Sin & Salvation in Baptist Town," captures the "openness, vulnerability, love, fear, hope, pain, loss, family, community, out-and-out racism, apathy," he experienced while spending several months in Greenwood, Mississippi.
Eich will visit AUM on Thursday, Sept. 29, on the final day of his exhibition, to discuss his work. The event will take place at 5:15 p.m. in Goodwyn Hall 110. The Cason McDermott Art Gallery is free and can be accessed Monday-Friday, from 8:30 a.m. to 4:30 p.m. in Goodwyn Hall.
Volleyball team hosts back-to-back home matches
AUM's volleyball team, winners of six of its last eight matches, will host a pair of matches against Gulf South Conference opponents Friday and Saturday.
Montevallo will visit Friday at 6 p.m. for Faculty & Staff Appreciation Day. AUM will host Alabama-Huntsville Saturday at 2 p.m.
AUM students and employees can reserve digital season passes.
AUM's soccer and tennis teams will be on the road this week.
Keep up with campus events
There's an easy way to keep up with campus happenings. Enroll in AUM365 and get the 4-1-1 from Curtiss The Warhawk himself. Text curti$$ to 334-398-6025 to receive reminders about upcoming happenings.