Warhawk Weekly 9-20: Fulbright Specialist Award; Chancellor's Business Breakfast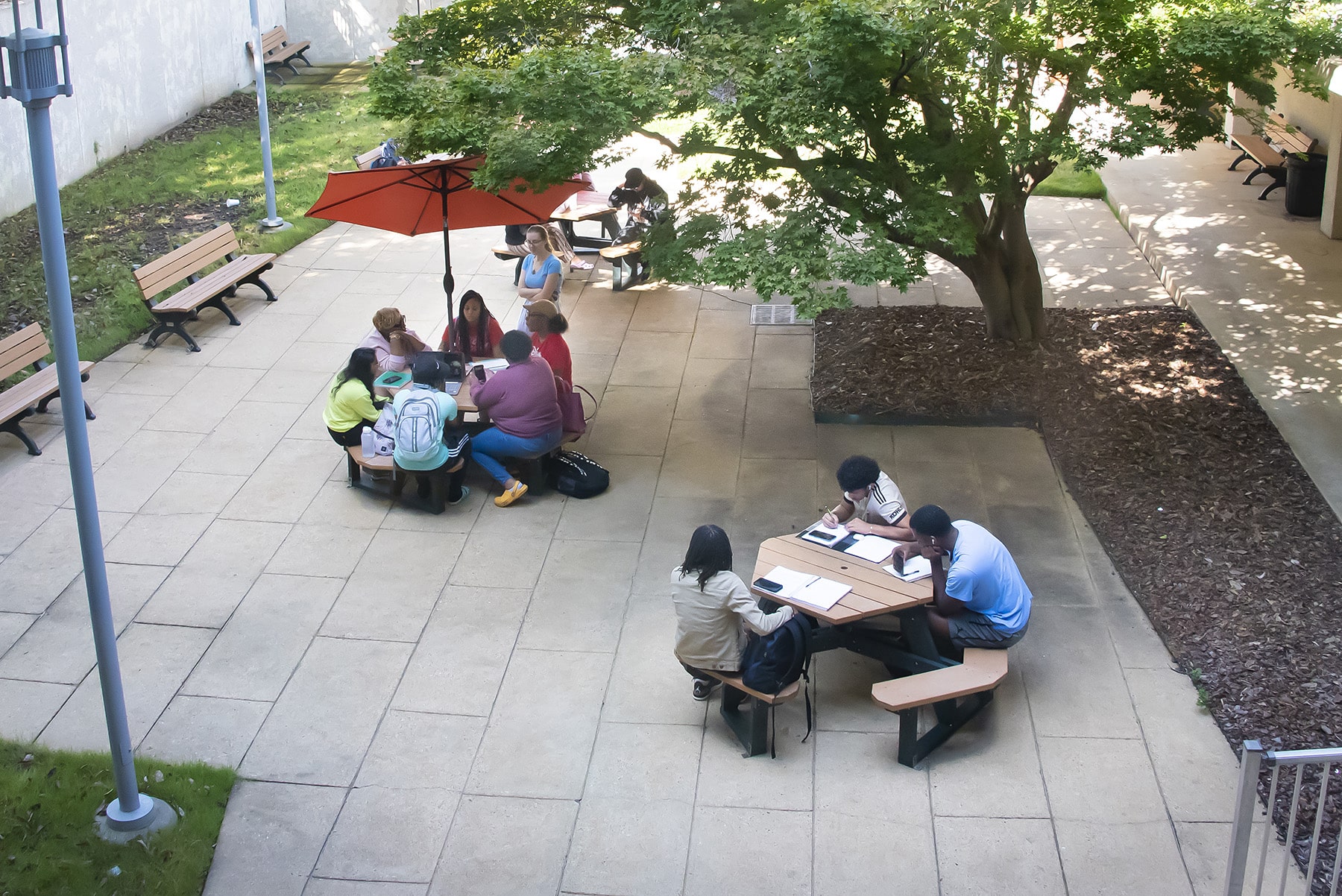 Sloan receives Fulbright Specialist Award to Kingdom of Saudi Arabia
Associate Professor of Social Work Lacey Sloan has received a Fulbright Specialist Award to spend more than two weeks in the Kingdom of Saudi Arabia (KSA) and develop and implement social work training on domestic violence.
The Fulbright Specialist Program pairs highly qualified U.S. professionals with host institutions abroad to share their expertise, strengthen institutional linkages, hone their skills, gain international experience, and learn about other cultures while building capacity at their overseas host institutions.
Sloan will travel to the Kingdom of Saudi Arabia for her first Specialist assignment in March 2023 and May 2023. During each of her two-week stays, she will provide domestic violence training for social workers at the Mawaddah Society, a non-governmental organization working to develop 11 "rehabilitation programs" for domestic violence across the Kingdom of Saudi Arabia.
"I am most appreciative that AUM is willing to support this opportunity," said Sloan, whose Fulbright Specialist Award extends through 2025. "There is so much misinformation about Arab-Islamic countries that needs to be countered, which I try to do via classroom and professional presentations because it is so important for our students to engage with the global community. This project will hopefully result in an additional connection for future projects between our students and students or social workers in KSA."
Through the Fulbright Specialist program, Sloan also hopes to collaborate with other agencies and colleagues to create programs and services for victims of domestic violence in countries such as Yemen, Lebanon, Palestine and Jordan.
Learn more about Sloan's Fulbright honor in the AUM Newsroom.
AUM welcomes Landers for Chancellor's Business Breakfast series
AUM will welcome Dr. Karen Landers, Chief Medical Officer for the Alabama Department of Public Health, as keynote speaker for its Chancellor's Business Breakfast Series on Wednesday at the RSA Activity Center.
Tickets are $35 for general admission, and $30 for AUM employees and students. Registration is required.
Landers has served with ADPH for more than 40 years, working as co-lead of COVID-19 pandemic response and as the medical consultant for the ADPH media team.
McDermott Gallery features 'Sin & Salvation' exhibit
The Cason McDermott Art Gallery currently features the work of Matt Eich, assistant professor of photojournalism at George Washington University's Corcoran School of the Arts & Design. His exhibit, "Sin & Salvation in Baptist Town," captures the "openness, vulnerability, love, fear, hope, pain, loss, family, community, out-and-out racism, apathy," he experienced while spending several months in Greenwood, Mississippi.
Eich will visit AUM on Thursday, Sept. 29, on the final day of his exhibition, to discuss his work. The event will take place at 5:15 p.m. in Goodwyn Hall 110. The Cason McDermott Art Gallery is free and can be accessed Monday-Friday, from 8:30 a.m. to 4:30 p.m. in Goodwyn Hall.
Get in on la conversación
As part of Hispanic Heritage Month, which ends on October 15, you can practice your Spanish language skills by stopping by the Department of History & World Cultures' Conversation Table in the Goodwyn Hall lobby on Wednesdays, from 12:30 p.m. to 1:15 p.m.
Patricia Brannon Barragan will be the host. Got questions? Email Professor Barragan.
Men's soccer, tennis teams host matches this week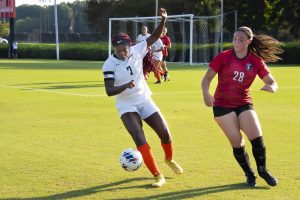 AUM's soccer and volleyball teams will have opportunities to improve their positioning in the Gulf South Conference standings with pivotal matches this week, while the men's and women's tennis teams will host the ITA South Regionals Friday-Monday.
The men's soccer team, currently 2-1-1 in conference play, will host Lee University Friday night at 7 p.m. for Faculty & Staff Appreciation Night. AUM's women's soccer team will travel to Montevallo Sunday for a 1 p.m. kickoff.
The volleyball team, winners of five of its last six, will have back-to-back road games against West Alabama and Mississippi College Thursday and Friday.
EEEC to host Service-Learning Expo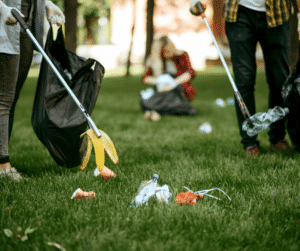 Want to engage with the community and gain valuable experience?
AUM's Experiential Education and Engagement Center (EEEC) will host a Service-Learning Expo from 10 a.m. – 1 p.m. Wednesday, September 28 in Taylor Center 230.
Come out to meet representatives from area organizations to learn about available opportunities.
Funded by a Title III "Strengthening Institutions" grant by the Department of Education, AUM's Experiential Education and Engagement Center (EEEC) is an on-campus resource with a mission to increase student retention, persistence, and graduation rates through early engagement. The center also connects students to campus and the community through high-impact practices including peer mentoring, undergraduate research, internships, and service-learning opportunities.
Connect with employers at COB's Career Fair
College of Business students will have an opportunity to connect with local and regional employers at the college's Career Fair on Wednesday, October 5.
Students will be able get feedback on their resumes and connect with employers from various industry sectors for part-time, full-time and internship opportunities. Professional dress is required. The Career Fair will be held from 11 a.m. 1 p.m. in Taylor Center 221.
Shady Street Project Service Opportunity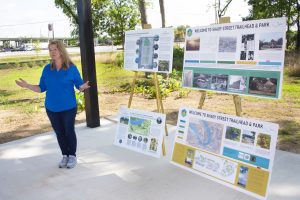 Looking for a way to volunteer in the community? If you're a student, faculty or staff member, you can sign up to volunteer to help improve Montgomery's Shady Street Park.
AUM's Experiential Education and Engagement Center (EEEC) and the City of Montgomery have partnered to revitalize areas of Shady Street Trailhead Park. So far, students have worked to remove weeds and other vegetation, designed the official Shady Street logo, and provided some oral history of the area.
The partnership is part of a larger city project to connect the Shady Street Trailhead Park with north Montgomery neighborhoods, downtown and neglected areas of north Montgomery through trails and gardens.
Volunteer opportunities are available from 8:30 a.m. to noon on the following Fridays:
September 30
October 21
November 11
On volunteer days, groups will gather at 8:30 a.m. in front of the Taylor Center (on the Admissions side) to wait for bus transportation to the site. Volunteers will return to campus by noon and are encouraged to dress casually and comfortably for outdoor work. Wear closed-toed shoes and layers depending on the temperature. Consider wearing a hat and sunglasses and bringing water too. Tools will be provided.
Fall commencement set for Dec. 10
Heads-up for students who are planning to graduate at the end of the semester: Our Fall 2022 commencement date is set for Saturday, Dec. 10, at the AUM Athletics Complex.
Graduates of the College of Business, the College of Education and College of Nursing & Health Sciences will walk at 10 a.m. Graduates of the College of Liberal Arts & Social Sciences and College of Sciences will walk at 2 p.m.
Warhawk Health Services offers new bivalent COVID-19 booster shots
Warhawk Health Services is offering the new Pfizer COVID-19 bivalent vaccine booster for AUM students and employees.
Booster shots will be administered Monday-Friday, from 8:30 a.m. to 11 a.m., and 1 p.m. to 3:30 p.m. on a walk-in basis. Vaccines administered by Warhawk Health Services are free, and no insurance is required.
A person is eligible to receive the bivalent booster if it has been two months after the primary vaccination series or after a monovalent booster dose of the COVID-19 vaccine. The bivalent booster dose includes the primary vaccine and now covers the current variant (Omicron BA.4 and BA.5).
The Centers for Disease Control and Prevention (CDC) has recommended the updated COVID-19 boosters from Pfizer-BioNTech for people ages 12 and older.
Call for Honors course proposals
The University Honors Program is accepting faculty course proposals for Honors seminars and colloquiums for Fall 2023 and Spring 2024.
Faculty members who are interested in teaching an Honors seminar (3 credit hours) or colloquium (1 credit hour and S/U grading) should complete a Course Proposal Form. Also, faculty members who want to teach an Honors course during the fall or spring:
Do need to discuss with your chair whether the department can spare you for a course
May be able to receive funding from Honors for special materials or expenses
May be able to team teach the course, depending on enrollment and negotiation with both chairs
Don't receive extra pay to teach the course
The deadline to submit proposals for Fall 2023 is November 1 and the Spring 2024 deadline is March 1. All proposals will be reviewed by the Honors Committee.
Faculty members may contact University Honors Program Director Lynn Stallings to discuss proposals and brainstorm about course ideas. See previous course offerings.
For information on designing a course for Honors, visit Honors Academics.
Get moving in a Wellness Center fitness class
New to the Wellness Center or new to working out? Check out group fitness classes that offer variety and challenge your body. Wellness Center offerings include Yoga, Zumba, Pilates, Strength and Conditioning, REFIT, and REV+ Flow.
You can find our class schedule online at https://www.aum.edu/wellnesscenter/fitness/class-descriptions/. Stop in and try out offerings that will educate you on how to target all facets of the body while also connecting you with similar goal-minded participants.
The Wellness Center also offers nutritional supplements, including pre-workout, protein, recovery, creatine and collagen. Purchase at the Wellness Center or through the GrubHub app.
Keep up with campus events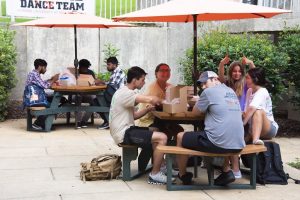 There's an easy way to keep up with campus happenings. Enroll in AUM365 and get the 4-1-1 from Curtiss The Warhawk himself. Text curti$$ to 334-398-6025 to receive reminders about upcoming happenings.