Warhawk Weekly 9-13: Booster Shots; AUM 'Best College'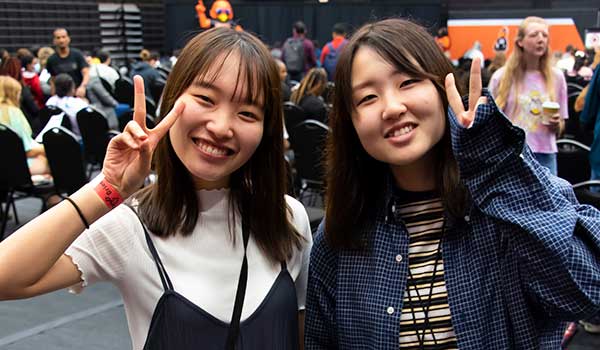 Warhawk Health Services offers new bivalent COVID-19 booster shots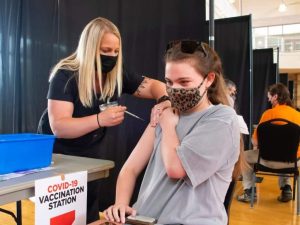 Beginning Wednesday, Warhawk Health Services will offer the new Pfizer COVID-19 bivalent vaccine booster for AUM students and employees.
Booster shots will be administered Monday-Friday, from 8:30 a.m. to 11 a.m., and 1 p.m. to 3:30 p.m. on a walk-in basis. Vaccines administered by Warhawk Health Services are free, and no insurance is required.
A person is eligible to receive the bivalent booster if it has been two months after the primary vaccination series or after a monovalent booster dose of the COVID-19 vaccine. The bivalent booster dose includes the primary vaccine and now covers the current variant (Omicron BA.4 and BA.5).
The Centers for Disease Control and Prevention (CDC) has recommended the updated COVID-19 boosters from Pfizer-BioNTech for people ages 12 and older.
AUM earns high marks in 'Best Colleges' rankings
AUM earned Top 15 recognition among regional comprehensive universities in the South in two categories, according to U.S. News & World Report's newly released 2022-2023 "Best Colleges" rankings.
In addition to being ranked 11th among the "Most Innovative" regional universities in the South, AUM placed 12th among its regional peers for "Best Undergraduate Teaching." AUM also placed among the top 20 universities in the South for ethnic diversity.
Collectively, AUM earned recognition in 11 different categories included in U.S. News & World Report's annual rankings of the nation's top colleges and universities.
In addition to the Top 20 honors, AUM placed:
30thamong the top public regional universities in the South
32ndamong "Best Colleges for Veterans" in the South region
51stamong "Best Value" regional universities in the South
67thfor overall quality among regional public universities in the South
88thamong regional peers for "Social Mobility," which focuses on outcomes for economically disadvantaged students
AUM's undergraduate business, nursing and computer science programs each earned rankings in their respective categories.
"We're proud to be recognized once again as one of the outstanding public universities in the South," AUM Chancellor Carl A. Stockton said. "Being honored as an innovator among our peers and earning recognition for the quality of our undergraduate teaching is particularly gratifying because it shines the spotlight on our faculty and staff. Even amid the uncertainty of a global pandemic, they have consistently and creatively met the educational needs of our students without sacrificing quality."
Political Science hosts Constitution Day event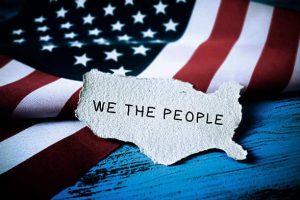 The Department of Political Science and Public Administration will hold its annual celebration of the U.S. Constitution on September 15.
University of Oklahoma Professor Keith Gaddie will serve as our keynote speaker for Thursday's Constitution Day celebration. His presentation, "The American Constitution and the Challenge of the Social Sub-Contract in Defending Freedom," will be followed by a Q&A session.
The event, which starts at 11 a.m. in Taylor Center 222, is free and open to all members of the campus community.
Home matches highlight AUM Athletics schedule
After sweeping four matches in its invitational tournament last week, the AUM volleyball team will try to build on its hot streak when it hosts West Georgia tonight at 1 p.m.
AUM's full week of athletic events includes the following home games:
Volleyball: Saturday, 1 p.m., vs. West Georgia
Women's soccer: Friday, 5 p.m., vs. Union; Sunday, 1 p.m., vs. Christian Brothers
Men's soccer: Friday, 7 p.m., vs. Union; Sunday, 3:30 p.m., vs. Christian Brothers
AUM re-launches Chancellor's Business Breakfast series
AUM will welcome Dr. Karen Landers, Chief Medical Officer for the Alabama Department of Public Health, as keynote speaker for its Chancellor's Business Breakfast Series on Wednesday, Sept. 21, at the RSA Activity Center.
Tickets are $35 for general admission, and $30 for AUM employees and students. Registration is required.
Landers has served with ADPH for more than 40 years, working as co-lead of COVID-19 pandemic response and as the medical consultant for the ADPH media team.
EEEC to host Service-Learning Expo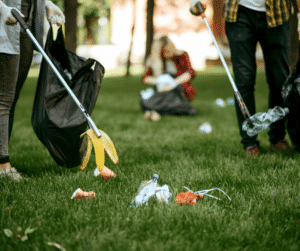 Want to engage with the community and gain valuable experience?
AUM's Experiential Education and Engagement Center (EEEC) will host a Service-Learning Expo from 10 a.m. – 1 p.m. Wednesday, September 28 in Taylor Center 230.
Come out to meet representatives from area organizations to learn about available opportunities.
Funded by a Title III "Strengthening Institutions" grant by the Department of Education, AUM's Experiential Education and Engagement Center (EEEC) is an on-campus resource with a mission to increase student retention, persistence, and graduation rates through early engagement. The center also connects students to campus and the community through high-impact practices including peer mentoring, undergraduate research, internships, and service-learning opportunities.
Recognize an outstanding faculty member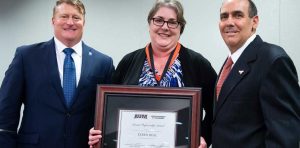 We've all had at least one professor who inspired us, challenged us and perhaps helped us identify the right major or career path.
Here's your chance to thank that professor.
AUM's Alumni Association is accepted nominations for the 2022-2025 Alumni Professorship through September 16. This professorship will honor an AUM faculty member who has served the university full-time for at least 10 years.
Nomination letters can be submitted by students, alumni and AUM employees and should not exceed two pages in length. Nominations should emphasize teaching excellence, as well as excellence in research and publications.
Send nomination letters to: Awards Committee, Auburn University at Montgomery Alumni Association, P.O. Box 244023, Montgomery, AL 36124-4023, or email them to [email protected]. Questions? Call or email 244-3369.
Get moving in a Wellness Center fitness class
New to the Wellness Center or new to working out? Check out group fitness classes that offer variety and challenge your body. Wellness Center offerings include Yoga, Zumba, Pilates, Strength and Conditioning, REFIT, and REV+ Flow.
You can find our class schedule online at https://www.aum.edu/wellnesscenter/fitness/class-descriptions/. Stop in and try out offerings that will educate you on how to target all facets of the body while also connecting you with similar goal-minded participants.
The Wellness Center also offers nutritional supplements, including pre-workout, protein, recovery, creatine and collagen. Purchase at the Wellness Center or through the GrubHub app.
Keep up with campus events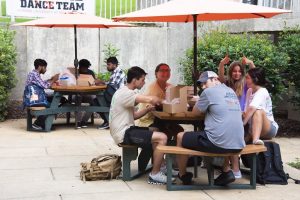 There's an easy way to keep up with campus happenings. Enroll in AUM365 and get the 4-1-1 from Curtiss The Warhawk himself. Text curti$$ to 334-398-6025 to receive reminders about upcoming happenings.