Warhawk Weekly 8-23: Best of the River Region; Opening fall sports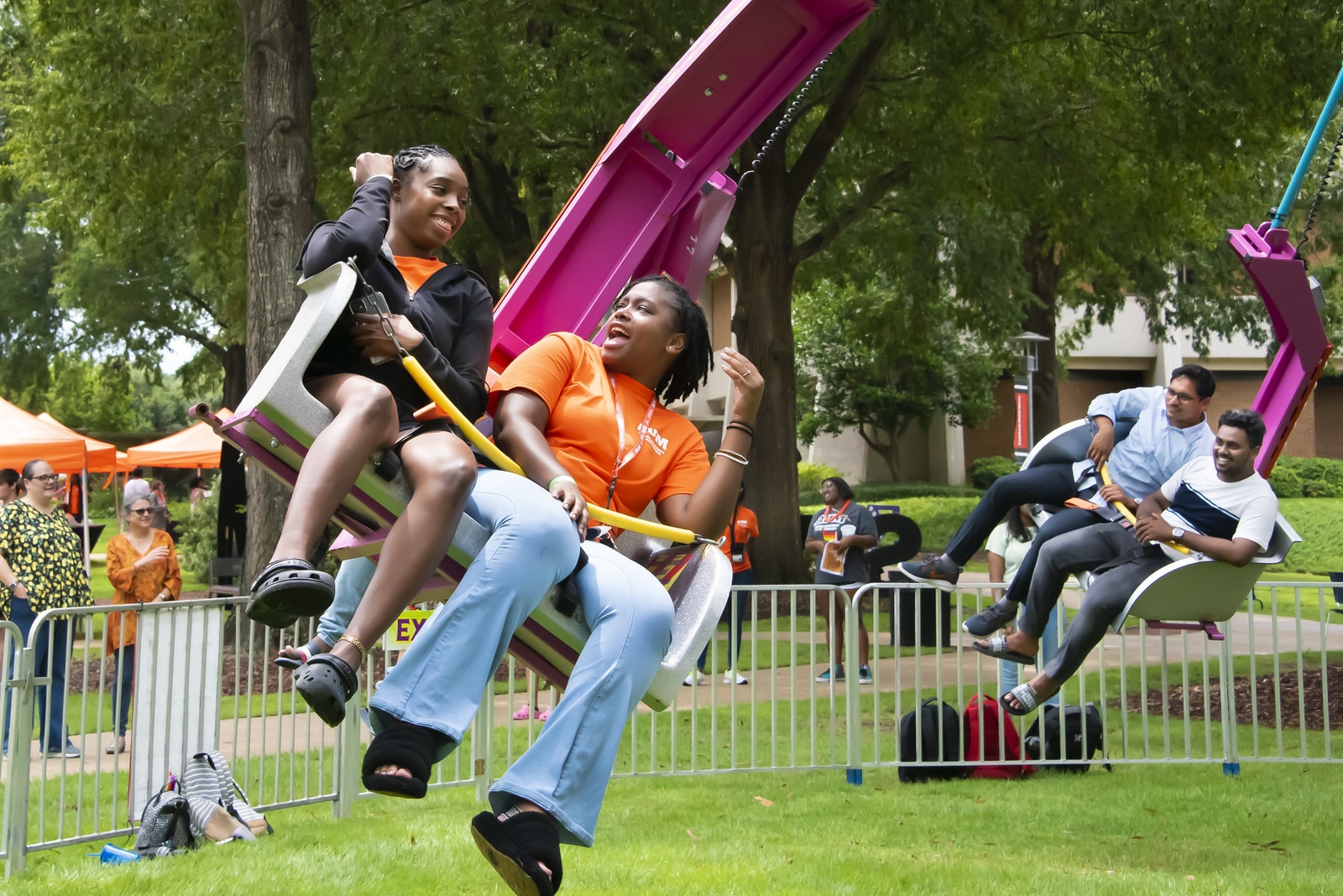 AUM earns multiple 'Best of the River Region' honors
Voters in the Montgomery Advertiser's 2022 Readers' Choice Awards selected Auburn University at Montgomery as the top university in Alabama's River Region for the fifth consecutive year and voted it as the top workplace.
Nearly 50,000 votes were cast in the poll, which identifies the top schools, businesses and service providers in Montgomery's tri-county area. AUM's Wellness Center also earned top honors in the "Best Yoga/Pilates Studio" category. In all, AUM received award nominations in five categories.
"We appreciate members of our community honoring Auburn University at Montgomery once again, and are delighted to be recognized as the best workplace in the River Region," AUM Chancellor Carl A. Stockton said. "We pride ourselves on offering an inclusive learning and working environment, one where students and employees alike are supported and equipped with the resources necessary to thrive."
Stockton said earning recognition as the top university in Alabama's River Region is particularly important given the number of four-year colleges in the vicinity and the challenges presented since early 2020 by the COVID-19 pandemic.
"We have worked to establish ourselves as the first choice for students in Montgomery, Autauga and Elmore Counties, whether they are traditional students or may be first-generation college attendees, military veterans, or individuals balancing the job or parenting demands while pursuing an education," he said. "No matter their background, our students are well positioned to succeed in their chosen career fields when they graduate from AUM."
Home soccer matches highlight opening week of fall sports
Multiple AUM Athletics teams will open their 2022 seasons this week.
The men's soccer team, ranked No. 8 in NCAA Division II, will open the season with a pair of home matches — Thursday at 7 p.m. against Saint Leo and Saturday at 5 p.m. against No. 21 Tampa University.
Get in free by showing your student ID!
The women's soccer team will open against Lynn College Thursday at 5 p.m. in Boca Raton, Florida, before taking on No. 18 Florida Tech in Melbourne on Sunday.
The volleyball team will open its season in a multi-team tournament in Arkadelphia, Arkansas, on Friday. The Warhawks will face Arkansas-Ft. Smith at 9 a.m.
Watch the traveling AUM teams via live-stream. Get the details from the AUM Athletics Newsroom.
University developing civil rights, civic identity-focused initiatives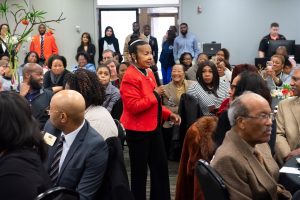 A $333,845 grant from the John Templeton Foundation will enable AUM to create civic identity and civic virtue initiatives for students, faculty, staff, and the Montgomery community.
The three-year grant will support the AUM project "From Civil Rights to Civic Virtue: Forming Character through Community," which will be overseen by an interdisciplinary team of AUM faculty and staff members. The project's co-leaders the are Aaron Cobb, associate professor of philosophy, and Lynn Stallings, director of AUM's Honors Program.
"We aim to study whether participation in small communities of practice will increase engagement in civic activities and generate reflective insights about a participant's sense of civic identity and expressed commitment to civic engagement," said Cobb, the project's director. "We will also explore whether civil rights centered and character-focused curricula and pedagogies help to increase virtue and civil rights literacy."
A major component of the grant is that it allows faculty to develop academic coursework to help students cultivate a sense of civic identity, or citizenship, to prepare them to be global citizens and for life in general, Cobb said. The project aligns with AUM's core values of citizenship and community engagement, he said.
A kick-off event for the project, "From Civil Rights to Civic Virtue: Forming Character through Community," will be held August 25-26 at AUM. RSVP to the event online.
New Student Convocation caps off opening week of classes
AUM closed out the first week of classes by welcoming first-time Warhawks at its annual New Student Convocation.
In addition to acquainting new students with campus traditions, the event treated them to a performance by the Jammin' Warhawks faculty/staff band and enabled them to hear from faculty and student speakers, Associate Professor of Psychology Rolando Carol and SGA President Aaliyah Muhammad.
Carol encouraged students to pursue success by using "AUM" as a mnemonic device:
Advocate. Ask for help and seek support for yourself and others.
Uncomfortable. Be willing to step outside your comfort zone to expose yourself to new ideas and opportunities.
Mindful. Be aware of the moment and savor your college experience.
Muhammad, a senior accounting major, told students to take advantage of the opportunity to become involved on campus and build a diverse group of friends.
"I want to encourage all of you to go for anything your heart desires," she said. "Any club or organization that interests you, attend an interest meeting or speak with a current member to learn how to join. Do not let fear or uncertainty discourage you from trying new things."
Help recognize an outstanding faculty member
We've all had at least one professor who inspired us, challenged us and perhaps helped us identify the right major or career path.
Here's your chance to thank that professor.
AUM's Alumni Association is accepted nominations for the 2022-2025 Alumni Professorship through September 16. This professorship will honor an AUM faculty member who has served the university full-time for at least 10 years.
Nomination letters can be submitted by students, alumni and AUM employees and should not exceed two pages in length. Nominations should emphasize teaching excellence, as well as excellence in research and publications.
Send nomination letters to: Awards Committee, Auburn University at Montgomery Alumni Association, P.O. Box 244023, Montgomery, AL 36124-4023, or email them to [email protected]. Questions? Call or email 244-3369.
Shop the AUM Basketball Team Store
BSN Sports, one of the nation's largest sporting goods distributors, has temporarily opened an online "My Team" store where AUM fans can purchase Warhawk basketball apparel.
Choose from a variety of Under Armour hoodies, T-shirts, shorts, and other items. The store will be open through Wednesday, Aug. 31.
Keep up with campus events
There's an easy way to keep up with campus happenings. Enroll in AUM365 and get the 4-1-1 from Curtiss The Warhawk himself. Text curti$$ to 334-398-6025 to receive reminders about upcoming happenings.